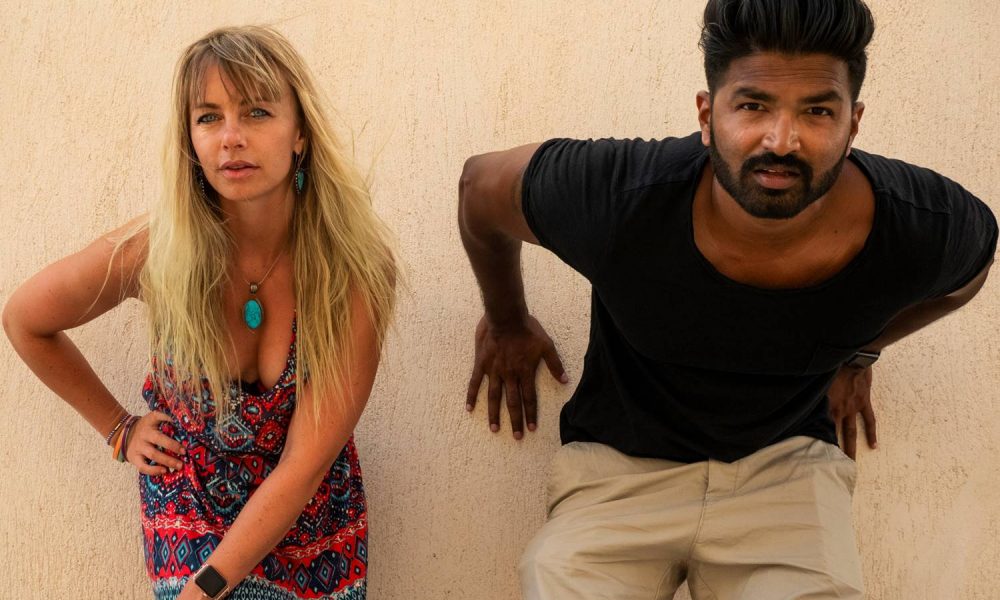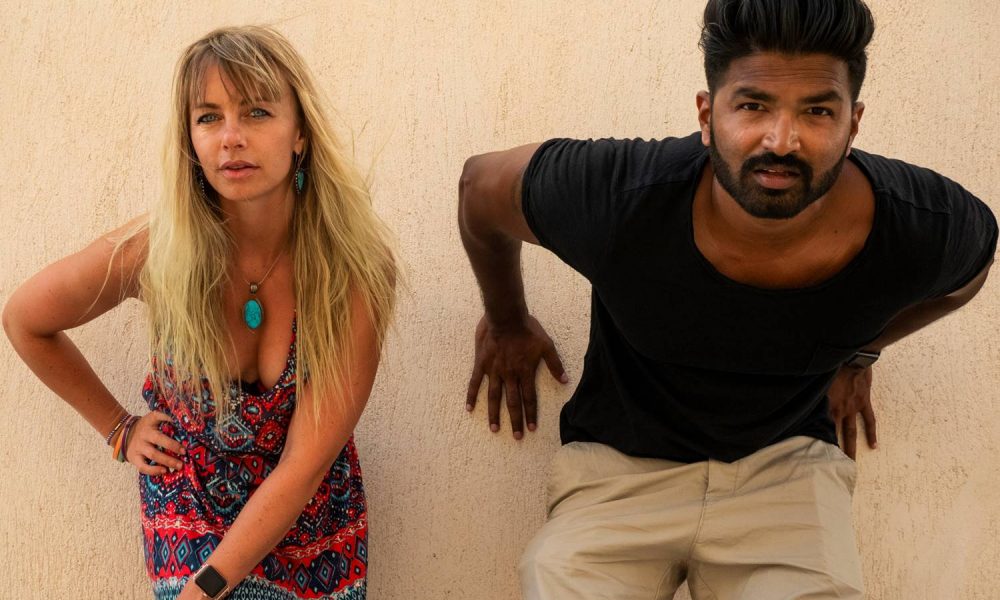 Today we'd like to introduce you to PWR CPL.
PWR CPL (pronounced Power Couple) is Jon Lall, from Princeton, NJ, and Summer Mencher, from Boulder, CO. We met at Berklee College of Music in Boston the first week of school. We were total opposites, so naturally fast friends. At the time our music tastes were too different, and our attempts at collaboration were short lived. We needed to go through significant growth as people and musicians, as well as gain the experience of numerous bands and stages before we would be able to write together.
Post-Berklee, Jon and Summer both focused on being singer/songwriters separately; Jon was playing the NYC circuit, recording in Boston and co-writing nationally while Summer became a board-certified music therapist, performed in Asia, Australia, and the Polynesian Islands, and finished a solo album in San Diego, CA. When Jon made the big move to Los Angeles, a chance jam session with some friends from college gave birth to the four piece roots rock group Indian Summer. One wedding, a six song EP and five different combinations of band members later, we found ourselves asking an important question: is there still a band with just the two of us? Even though we now had to wear all the hats of what used to be a large team, we decided their journey as artists was still in its infancy. We were being pulled in a new direction with a sound that reflected our current interests and formative influences of modern electronic elements blended with neo soul boom-bap lo-fi hip hop. As it turns out, our tastes weren't so far apart anymore and our personality differences became balanced strengths that made us a very strong team. In Joshua Tree, May of 2017, PWR CPL officially began.
For the last year and a half, we have been cocooning in our home studio, studying audio engineering, production, recording, photography, and film as well as practicing all the new instruments we wanted to hear in our songs. We allowed ourselves the time we needed to truly hone our individual style and are so excited to finally get to share what we've been working on for the past year and a half: music that we are more proud to release than anything we've created in the past.
Please tell us about your art.
We make music. From the ground up. We love the process. We care about each texture, each timbre, every placement of every beat. Our music reveals us. It uncovers the human experience. It explores classic themes, universal truths, common questions, deep hurts, big wins, honest doubts, hopeful dreams. Our enthusiasm is sometimes intercepted with stumbling blocks, creative blocks, energy blocks. But still, we build. Our foundation is solid. As a couple, a team, a collective. Track by track, layer by layer, note by note. Those are our building blocks. We are influenced by our childhood favorites, the music of our neighborhood, our street, our block. This is how our debut project BLKS was named. It will be released in four blocks of four songs: 4×4 cemented together by theme, tone, and color, over the course of this year.
We create to inspire and we are inspired to create. PWR CPL represents the balance. Balance between male and female energy, human and being, form and formless, space and content, sound and silence. We make music to connect. With one another, with our instruments, with our community, with the ether of un-manifested possibilities, with the powerful potential latent in the present moment. This is what PWR CPL truly means to us. This is what we hope people will experience.
We released our first single, Alone in the Same Room, on January 29th. Our second single, Vital Signs, drops February 27th and will be followed by our first block of 4 songs FEEL, scheduled for an April 4th (4/4) release date on all major digital platforms. We are excited to be putting together our live show to connect with our local fans and are planning on playing all over the greater Los Angeles area this spring.

We often hear from artists that being an artist can be lonely. Any advice for those looking to connect with other artists?
Our first single is called Alone in the Same Room, so we certainly can relate to the isolation that is such a common experience not only for artists but for everyone with a pulse. Feeling alone isn't always a bad thing, however. It can reveal inner truths that we are avoiding and be a catalyst for change. Sometimes we need the quiet, the space, the lows, and the reflection. It can be the void that makes the art possible.
We think the best way to connect with others is by supporting them in all the ways we wish to be supported. Collaborate. Think outside the box. Put together an event that showcases local chefs with hip hop, find a mosaic artist to build a piece in front of the stage, co-create music with a comedian or play live for an innovational personal trainer. Take it outside. Create in the park and see who you meet. Organize a block party showcasing the rich LA talent of your neighborhood. Lend your skills to existing non-profit events, democratic organizations or meet-up groups. Know your community and know what the needs are. Sometimes the best way to be heard is to listen.
How or where can people see your work? How can people support your work?
The best way to support us is to listen loud, through an awesome sound system, and share it with friends, family and your cyberspace. We think the best gift you can give is turning someone on to great, undiscovered music. Our favorite songs stay with us for a lifetime. We pass them on to our children and grandchildren. They carry our memories, relationships, emotions, and experiences. It's our honor to be a part of your lives in such a meaningful way.
We are performing live shows this spring and will be posting about it on our website and social media platforms. Come say hi! Support local independent music by enjoying local independent music on a regular basis.
Contact Info:

Image Credit:
PWR CPL, Sam Singer
Getting in touch: VoyageLA is built on recommendations from the community; it's how we uncover hidden gems, so if you know someone who deserves recognition please let us know here.