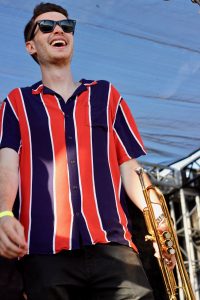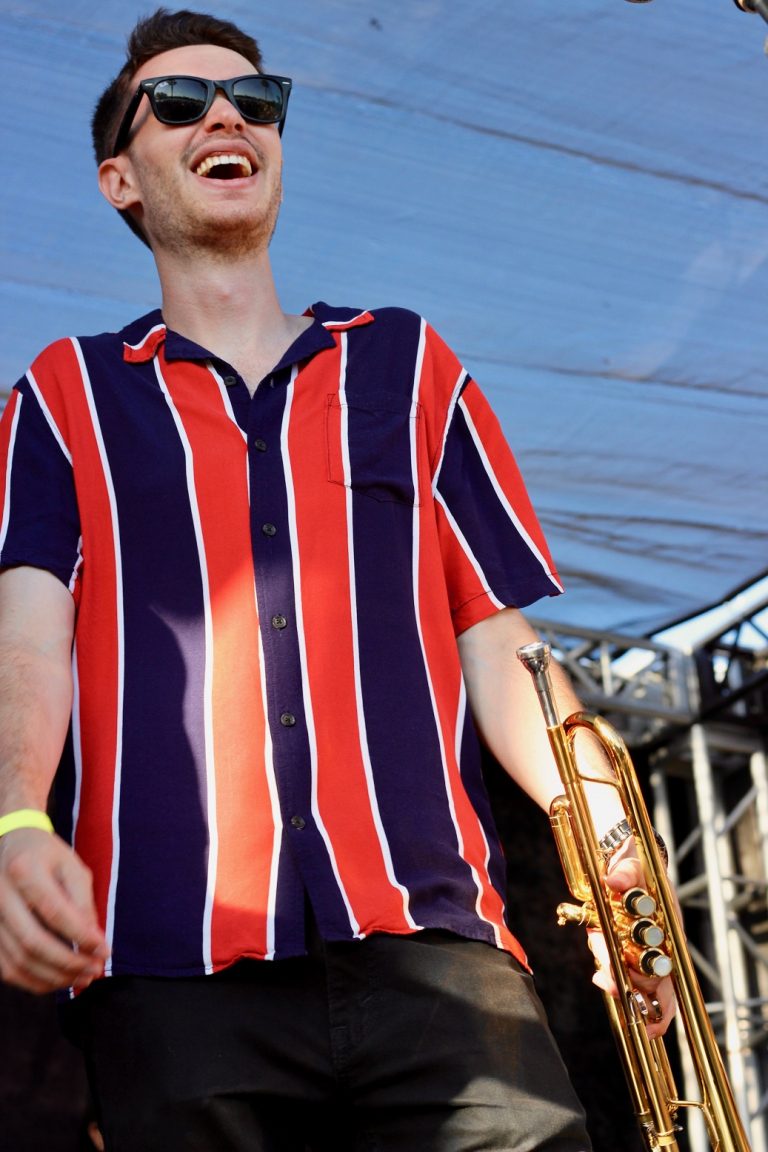 Today we'd like to introduce you to Glenn Holdaway.
Glenn, please share your story with us. How did you get to where you are today?
I was born in Long Beach & grew up in Los Alamitos in an upper-middle-class family. I lived with my Mom, Dad and younger brother. My household was very Conservative & Christian, but I never really fit into this mold. From as early as I can remember, I was always getting into trouble. I got banned from my church in 3rd grade for getting into too many fights, I almost got expelled from Middle School, and a whole heap of other things too… even in Pre-School I was constantly getting sent to the office.
I don't know what it was, but something about me always made me feel the need to act out. While other kids would be playing on the jungle gym at recess, I'd be doing things like standing at the fence throwing rocks at cars that drove by. Even though I had a family that was extremely loving and supportive, I was not a happy kid and had serious self-esteem issues.
When I discovered the Beatles in 4th grade, that was a huge turning point for me. Prior to hearing the Beatles, all I had really been allowed to listen to growing up was Christian Rock, and I didn't care at all for that music. Hearing rock & roll immediately sparked a fire within me- being loud, unruly and rebellious was already how I was living my life, so rock & roll fit right in haha. I immediately started growing my hair out and told my parents I wanted to learn electric guitar.
Bass was the only instrument that was offered at my elementary school though so I had to settle with that. Things didn't go so well though… even though I was eager to learn and was actually a decently-behaved student in my music classes, my music teacher had no idea how to play bass. So when the concert came around, I didn't know how to play a single song and just sat there the whole time with my amp unplugged, pretending to play. I went home feeling crushed. I stuck with bass for one more year after that, but when it was time to go to middle school I decided I was going to be done with playing music. Little did I know that my parents had other plans for me.
One day, my Dad came home from work and called me downstairs. He told me he had bought something for me on eBay. I went downstairs and he informed me that he had gotten me a trumpet and that I would be starting lessons next week. I was furious and hated the trumpet at first. My very first concert in 6th grade I almost got thrown out of the entire band program because I was messing around so much onstage.
The band director was completely livid, he pulled me aside and screamed at me onstage in front of everyone, including my parents who were in the audience. The next day he told me that I could stay in band on one condition: I had to write the sentence "I will behave appropriately during all concert performances" 500 times and turn it into him. I will never forget that sentence, my mom sat there and made sure really I wrote that shit FIVE HUNDRED times hahaha. Crazy times back then.
The most important thing that happened to me musically in Middle School was when I joined an extracurricular group called the Jazz Angels in 7th grade. Lead by Barry Cogert and Albert Alva, the Jazz Angels are a non-profit group based in Long Beach that focuses on teaching kids how to be "young professionals." We got to play actual cool gigs all around town like the Queen Mary and KUCI radio station, and we got to play actual cool music too.
I didn't like the concerts or the music at school because I thought they were corny; Jazz Angles felt legit. The most important thing Jazz Angels taught me was that I loved to improvise. Soloing became my favorite thing to do. I should also note that my private trumpet teacher at the time was Kevin Miller, and he helped guide me a lot too.
My freshman year of high school, two extremely important things happened for me musically: I joined marching band, and I discovered reggae. I went to high school with a sax player named Eric Hirschhorn, who now plays with Rebelution. At the time though, he had just started playing his first gigs around town. One day I went to go watch him & his band Premium CultJah at a local venue in Long Beach called diPiazzas.
I had never heard reggae before, but as soon as I heard them I knew I wanted to be in a reggae band too someday. I went home and started listening to as much reggae as possible and it wasn't long until I discovered bands like Steel Pulse, Ooklah the Moc, Groundation and Rootikal Riddim… I was totally in love. It was also my first time really realizing that a trumpet could be used in music other than just Jazz and Classical, and that made me way more passionate about the instrument.
On top of loving reggae, I was also a huge band nerd. I had fallen in love with marching band too haha. Richie Sebastian and Tom Plunkett were my band directors and they were able to bring out the best in me. I held a lot of leadership positions in band and won a lot awards too, like "Most Valuable Performer" and whatnot. I had NEVER won any real award in my life, so these were big deals to me. I stayed in marching band all 4 years of high school, it was definitely the highlight of my high school experience.
Now we gotta talk about something else real quick haha- I had my first few experiences stealing alcohol and drinking when I was in middle school, but I didn't really get into it until I was about 15. I loved it right away, but I was a total asshole when I was drunk. I'd always talk shit and try to pick fights with people. So people didn't really enjoy partying with me very much at first hahaha. I was only able to drink a few times a month generally because my parents were super strict. They had a firm "no drugs and no girls" policy… a policy I broke many times in both respects haha. But things changed dramatically my Junior year when I was presented with the opportunity to join a drum corps.
A drum corps is essentially a professional marching band; we go on tour all around the country and play in huge NFL stadiums for thousands of people. I was extremely excited about this because I loved marching band, but my focus quickly shifted from playing music to drinking and doing drugs. My entire life I had felt like I never fit in, but drugs and alcohol gave me the feeling of relief I had always longed for. I didn't give a fuck about anything when I was high, it made me forget about all my fears and insecurities.
I was 16 when I first joined drum corps and I was hanging out with the older kids in the group who were 21, so I was finally a part of the cool crowd. Eventually, we left for tour and were on the road for about two and a half months. I didn't have a sober moment pretty much that entire time haha, I had some really crazy and near-death experiences on tour, but it all just seemed normal to me after a while. "I will stop all the partying and everything will go back to normal when I get home from tour" I kept telling myself.
But I didn't stop. I didn't even slow down really, I was still getting blacked out drunk pretty much every night even after I got home. I knew this was a problem, but I didn't what to do about it. Since all my 21-year-old friends were gone, I had to resort to stealing to get what I needed. I stole from my family, my friends, from stores, from random people, and anyone I encountered really. If I was over at a friend's house, I would raid their parent's liquor cabinet and steal any money I found laying around too.
I had become really shady, and really depressed. I was having suicidal thoughts on a daily basis and every time I blacked out, I was hoping I would never wake up from it. One night I went home drunk and woke up at about 2 or 3 am to go puke. As I was laying next to the toilet, I had a moment of clarity. I kept promising myself I was going to stop all the partying, but in this moment I realized, "I am never going to be able to stop drinking." I didn't believe in God anymore at the time, but for whatever reason I decided to pray. "God, if you're out there, please help me."
To make a long story short, I ended up getting busted the next day and a few other things happened, and I wound up getting taken down to the sheriff's department. I was required to complete a juvenile drug & alcohol program called JADE and I was fucking pissed. I had no real intention of staying sober, but once I was introduced to a fellowship of sober people my mind slowly started to open up to it.
I never even knew a sober world existed, but once I heard people sharing stories that sounded almost exactly like mine, I started to relate to them. I began to wonder, "How were these people able to turn their lives around?" I found that the key was learning how to let go of fear, ego, resentments and self-centeredness. These character defects were to be replaced with humility, honesty, willingness, and spirituality. I realized that I was not happy with myself and that I was drinking to escape from my own negative thoughts. I needed to change my perception. This was in 2013 and was the beginning of my new life.
The road to sobriety was not easy though. In addition to my issues with depression, I began to have panic attacks where I could not stop shaking unless I smoked a cigarette. This would happen about every 45 minutes or so. I couldn't even sit through a period of class without having to leave to go smoke or vape in the bathroom. In addition this, I was having horrible nightmares every single night for months on end whenever I tried to sleep. I would wake up crying and would be afraid to go back to sleep. I wondered if trying to be sober would even be worth it, but the people I knew assured me that it would get better with time, and luckily I believed them.
Things eventually did get better for me. A lot better. The people I knew promised me that sobriety would give me a life beyond my wildest dreams, and soon enough it really did. My dream of playing in a reggae band finally came true when I met Ryan and David from Eureka Sound while eating a burrito at Chiptole haha. I saw David wearing a band shirt for The Expanders and we struck up a conversation, and once they found out I was a trumpet player they offered me my first reggae gig. I had just met a young sax player named Warren Huang at this time too, so I asked him to be in the horn section with me.
Soon enough, him and I were playing with bands all over town. My "big break" came when I was 19 though; I began playing with Fully Fullwood. Fully is a living legend in Jamaican music and for some reason, he saw something in me and decided to take me under his wing. Over the past 4 years, he has taken me all over the world playing music with some of my favorite reggae artists. I feel extremely fortunate to have him as a friend and mentor.
My roots are in reggae, but I play all different kinds of music nowadays and I teach a lot as well. Life is truly blessed today, and I am eternally grateful for it.
Do any of your past struggles still affect you today?
The biggest struggles I have are mostly just in my own mind. I still have phases where I feel self-doubt, insecurity and depression. The way I learned how to deal with it is this: every time I go on stage, I go out there and I give it 100%. Some days are better than others, but I always strive to do the best that I possibly can. I realize that I can't do better than my best, so I have to accept where I am and be happy with my effort. Even though I am happy with how I play on most days, I still am determined to improve. I practice every single day and work very hard to make sure that I am always getting better. I try to find the right balance between wanting to get better, and being content with where I am.
I used to hate how I played, every time I put the horn to my face it just sounded like crap to me. I would get extremely frustrated and depressed every day. I quit playing for a year at one point and never thought I was going to play again; I'm glad I picked it back up and have learned how to accept some of my imperfections.
Tell us more about your work.
I am a freelance trumpet player. I also play in my own horn section called "Jah Connection Horns" and have written horn arrangements for many bands and artists over the years. We've done hundreds of live shows & recording sessions together, often playing custom horn parts that we've written ourselves. It feels good being able to write our own arrangements. That way we can get the music to sound exactly the way we want it to.
Let's touch on your thoughts about our city – what do you like the most and least?
I like the inner-connectedness of the music community. Everyone knows everyone haha. That's why it's important to always be a cool hang, on and offstage. You can be a great musician, but if you interact with people the wrong way, you're gonna have a hard time getting gigs. Same goes with stuff you post on social media, don't ever post anything negative online because it will always come back around to haunt you. Just be a good person and play your parts; people will love working with you.
Contact Info:

Image Credit:
Hector Gutierrez, Brooke Rongen, Bob Arcand, Ronald Cervantes, Matt Tonokawa, The Corona Chronicles
Suggest a story: VoyageLA is built on recommendations from the community; it's how we uncover hidden gems, so if you or someone you know deserves recognition please let us know here.