So, before we jump into specific questions about the business, why don't you give us some details about you and your story.
I became interested in helping other people primarily based on my family history. When I was 7 years old, my parents split up. They had a messy divorce which lasted approximately 3 years, and which was extremely challenging for everyone, especially for my older brother and myself. Although I know now my parents were doing the best that they could at the time with the tools they had then, the entire process was traumatizing for everyone involved, and I do believe if we had all been in consistent individual and family counseling, this big transition would have been less damaging on all of us. Based on this experience, I made a decision when I was a teenager that I wanted to be a therapist to help others deal with managing the grief and the other various emotions that come with life challenges, such as divorce.
I received my BA in Human Services from a college in North Carolina. I took one year off between college and graduate school to live in England with my English boyfriend at the time, where I nannied and gained some more experience in working with families going through hardships. The family I nannied for went through a divorce while I lived with them. It was a powerful experience as I navigated caring for the three children, aged 7,8, and 9, and tried to keep the peace in the household. I learned a lot about the importance of keeping healthy boundaries and also about how substance abuse can tear a family apart.
After living in England, I went to graduate school and received my Masters in Social Work from FIU (Florida International University). I worked at the Department of Children and Families in Fort Lauderdale, Florida, to gain experience and also to gain the clinical hours needed to sit for the National Social Work Board Exam.
During this time, my father was killed in a plane crash, and this unexpected event was devastating.  I focused primarily on my grieving process and completing graduate school. I went through intense EMDR therapy with an incredible psychotherapist, which changed my life as I released grief and trauma. Receiving EMDR during this challenging life transitional time period was the catalyst for learning EMDR so that I could share it with my own clients one day to help them release their traumas.
After I received my License in Clinical Social Work (LCSW) in Florida, I worked in both the UK and the US in various treatment centers with children, adolescents, teenagers, and adults to gain the experience needed to open up my private practice. I worked with the foster care system, the HIV/AIDS population, and people in recovery for process addictions, chemical addictions, and eating disorders, and continued to be amazed at the amount of resilience people possessed.
Toward the end of my time living in Florida, I had a small private practice in Fort Lauderdale, Florida while I worked in an HIV center supervising the clinical and holistic departments, as well as seeing my own clients there. When I moved out to LA, I initially worked at AIDS Project Los Angeles helping loved ones of crystal meth users, while I waited to take the licensure exam for Social Work. My LCSW in Florida was non- transferrable to California. I also took the test to transfer my substance abuse certification from Florida to California.
After passing the Social Work exam in California, I opened my private practice in Santa Monica. I also worked part-time at a local eating disorder center facilitating groups on body image related issues and on co-occurring disorders, and I ran workshops in the community on self-care, eating disorders, and substance use. Eventually, I focused my energy primarily on my private practice clients and on presenting in the US on shame, addiction, perfectionism, eating disorders, and self-care. I also obtained certification in life coaching, hypnotherapy, NLP (neuro-linguistic programming), EMDR (Eye Movement Desensitization Reprocessing), and TRM (Trauma Resilience Model) to offer more tools to my clients.
In 2012-2013, my husband, daughter, and I moved to Santa Fe, New Mexico to see if this would be a place we would like to settle down near family who lived there. While in Santa Fe, I had a private practice in Santa Fe, a private practice in Santa Monica, and I worked at the Life Healing Center part time running groups and seeing patients there. My family and I decided about 6 months into living in New Mexico, we were meant to stay in California… and back we came 6 months later, never looking back on our decision 🙂
Since the return to LA, my family and I have had profound gratitude for living back in the beautiful state of Caliifornia.  Each day I practice balancing energy given toward my personal self-care, my family, my full time healing practice in Santa Monica, my part-time healing practice in Santa Fe, and my Pie Therapy LA business, which I will be expanding on shortly.  It is a work in progression for sure, and one in which I am striving for progress, not perfection. 🙂
We're always bombarded by how great it is to pursue your passion, etc – but we've spoken with enough people to know that it's not always easy. Overall, would you say things have been easy for you?
The road has not always been smooth.
One big challaenge I had in my career was not being able to go right back into private practice when I moved from Florida to LA because I had to re-sit for the LCSW exam and the certification exams for substance abuse before being able to open my private practice out here.  The license and certifications were not transferrable from state to state.  In some way, this process felt like I was starting from scratch in my career.
Another on going challenge is working with folks who are referred to me by another party, often a parent, and who don't actually want to be in therapy doing the work. These clients are not super motivated and it takes a bit longer to get us working toward their goals, versus the person that comes in motivated and excited to do the therapeutic or coaching work.
So let's switch gears a bit and go into the The Private Healing Practice of Stacie Cox and Pie Therapy LA story. Tell us more about the business.
I maintain a full time private psychotherapy, life coaching, recovery coaching and hypnotherapy practice in Santa Monica and a small part time practice in Santa Fe, New Mexico where I work with adults and teenagers, individuals, couples and families to empower themselves to thrive in life. My areas of focus in the practice are: trauma, addiction, eating disorders, relationship issues, and anxiety-based issues, including perfectionism, relationship issues, and anxiety. When I am not working directly with clients, I can be found presenting at various addiction conferences throughout the United States on shame, addiction, perfectionism, eating disorders, and self-care.
I am most proud of the fact that my business is strictly all word of mouth. I receive my referrals from doctors, clients, and other practitioners in my field, which I feel are the best kind of referrals. These referrals come from  people who know my work and know how passionate I am about helping others realize their fullest potential.
I am also unique in my field because most psychotherapists are not also licensed alcohol and drug counselors… they are only licensed as psychotherapists.  My additional credentialing allows me to specialize in addiction, including working with the legal system on DUI/DWI related matters.
Furthermore, I utilize strengths from my own personal recovery process to empower my clients in their recoveries, from whatever in life they are recovering from… depression, substances, eating disorders, anxiety, trauma, etc.
It is also unusual to be both a life coach/recovery coach and a psychotherapist, or a hypnotherapist and a psychotherapist.
I offer life and recovery coaching, as well as hypnotherapy and traditional psychotherapy in my private healing practice. I often utilize life-coaching tools such as values related work, with my psychotherapy clients.
Another piece that makes my private practice unique is that I offer EMDR and TRM to help folks release trauma, and that I offer NLP (Neuro-linguistic Programming), which is another powerful tool to remove barriers preventing folks from realizing their fullest potential.
The other business I have is Pie Therapy LA. I co-founded Pie Therapy LA with a seasoned colleague and dear friend of mine, Sara Barthol, in late 2013. The idea for this business emerged after I spent a professionals weekend at Cirque Lodge in Utah, and tried equine therapy for the first time and was blown away by it. The weekend I came back from Cirque Lodge, Sara and I attended a pie baking class together which Sara had highly advised I attend with her knowing we both had company coming in for Thanksigiving and knowing neither one of us knew how to bake pies:) While taking the pie class, I noticed all of my perfectionism and some other co-dependent issues that had shown up during equine therapy, come flying to the surface during the pie class. I shared this information with Sara, who had also taken an equine therapy at a professional's weekend at another treatment center in the past and who truly related to what I shared, and out of Sara's mouth came the words "That's It… Pie Therapy!". Later that night we pitched the idea to Clemence Gossett, the Parisienne owner and chef of the Grourmandise School of Cooking, and she loved it. Since then we have had classes for clients, therapists, other professionals in the helping field, and specifically for sober living staff. These classes are facilitated by me or Sara, along with the pastry chef, Clemence. The Pie Therapy classes allow participants to learn how to bake a pie while working through feelings that often emerge when one is baking- anxiety, including perfectionism, comparison, hoarding, frustration, body image issues, and food triggers.  Pie Therapy is a unique class in that it allows participants to work through life challenges in an experiential manner, versus working through these challenges strictly with traditional psychotherapeutic methods.
Has luck played a meaningful role in your life and business?
I feel like I have been mostly lucky with my businesses.
I landed an incredible office space in Santa Monica that is part of a holistic center. I work in an office with extremely gifted osteopaths, naturalpath doctors, acupuncturists, and with another highly gifted and seasoned clinician.
I feel like I was in the right place at the right time in creating the Pie Therapy LA business with Sara Barthol and being able to work with Clemence. Clemence's pastry chef skills are on another level. She makes baking so easy and also knows a lot of information in the therapeutic realm.
I also feel like I have been lucky in life in general. Although not all of my experiences in life have been easy, they have all been opportunties for me to be grow into a more resilient person and to relate in a variety of ways to my clients, and thus have made me a stronger therapist, life and recovery coach, and hypnotherapist because of it.
I believe we are all in recovery in life for something. I identify with being in recovery for substances, eating disorders, codependency, and the primary addiction that propelled the other addictions forward- perfectionism. I consider myself lucky to have channeled my experiences with all of those challenges to not only improve myself, but to also be a change agent for my clients and other people I work with, versus simply being a victim to those challenges.
Contact Info: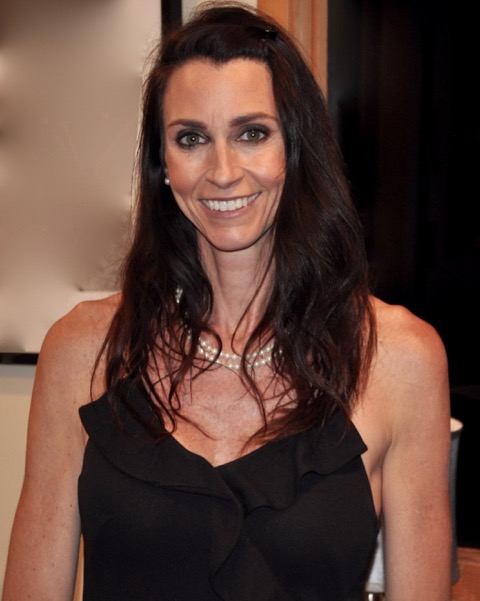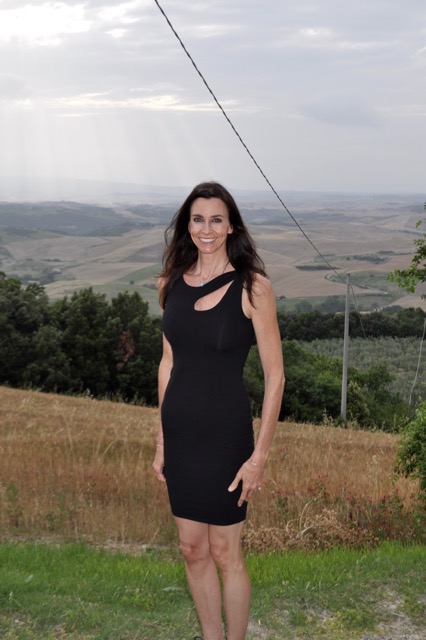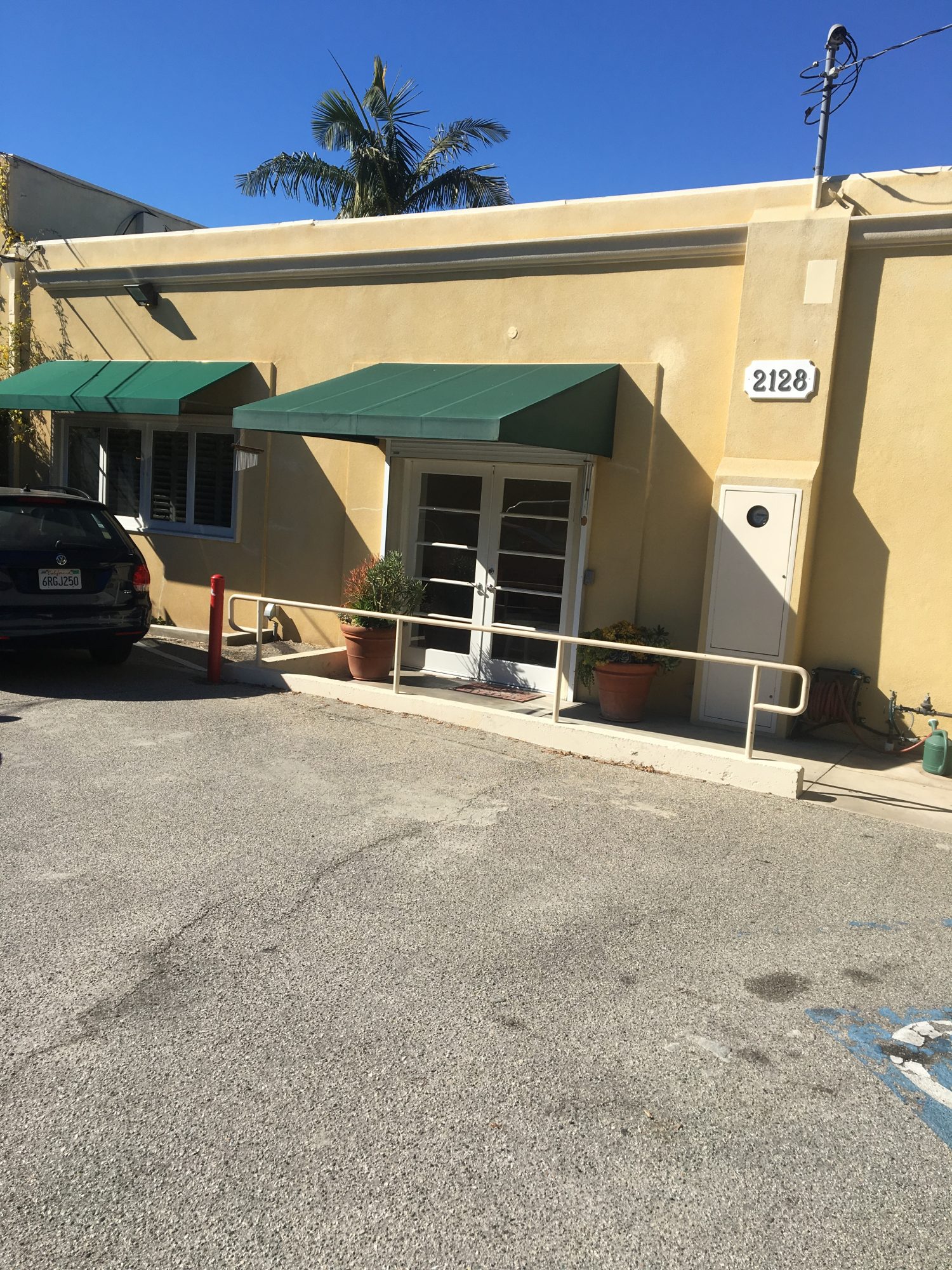 Image Credit:
Brian Moore
Getting in touch: VoyageLA is built on recommendations from the community; it's how we uncover hidden gems, so if you know someone who deserves recognition please let us know here.