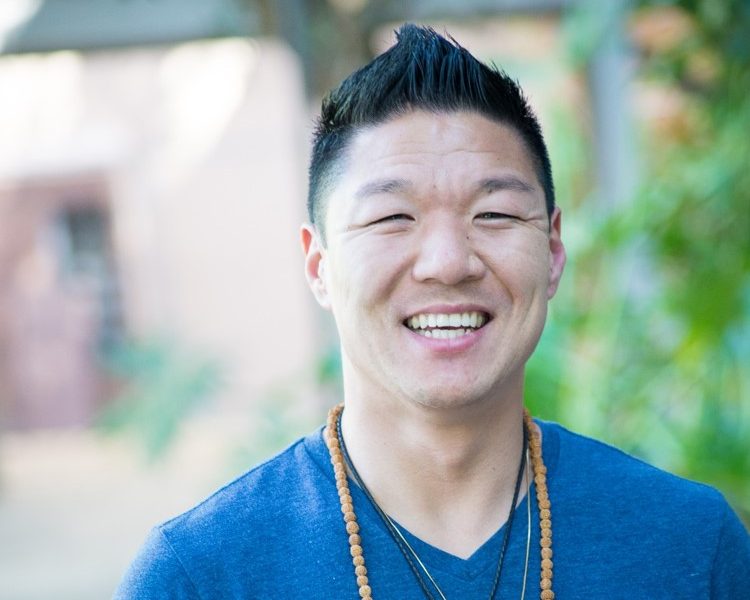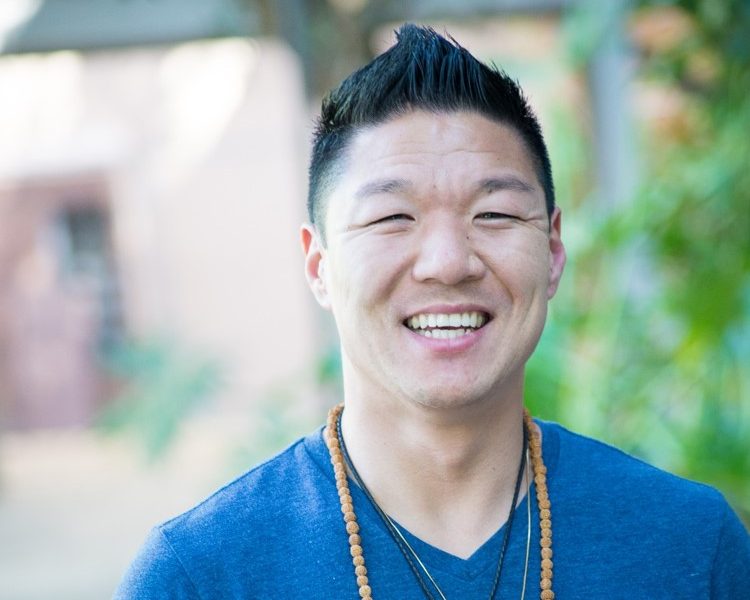 Today we'd like to introduce you to Pierce Datwyler.
Pierce, let's start with your story. We'd love to hear how you got started and how the journey has been so far.
I was adopted at birth from Seoul, South Korea and grew up in a small beach town in Southern California called Ventura. My foster mom died when I was 4 years old of cancer. That was the beginning of a tumultuous and chaotic childhood. After my mom's death, my dad was in pain and emotionally closed off and the rest of my family was nowhere to be found. I spent the early years of my life with my sister, Jessica, who is an adopted Korean and four years older than me.
There we were, two young adopted children, confused and in pain with no support from any family or friends. We were both in a world of hurt and confusion. As my sister entered adolescence, the pain we had been carrying had still not been dealt with. This led her to a life of loneliness and anger. She sought validation anywhere she could. Being a pretty young girl, the most likely source of validation was from men. By the age of 19 she had three children and had been married twice.
Growing up with her was not easy. We both love each other very much. However, there was still so much residual pain from the early years of abandonment and death that we were incredibly cruel to each other. Getting into fist fights, calling each other names, stealing, teasing, and many other forms of undeserved punishment. With all that pain and no supervision, support, or direction, we chose to outlet the pain on the only place we knew; each other.
Living in an environment like this at such a young age had an enormous effect on my life. I realized, however, that these extreme and painful events, are the greatest gift I could have asked for. I grew up fascinated by human behavior. I've spent my entire life mastering human interaction and behaviors. Studying what makes us tick and why we do the things we do. It also forced me into a lifelong journey of self-realization and discovery. I always sought answers to the many questions I had about myself; 'Why am I not like other kids? Why am I always so sad and angry? Why do none of my other friends have lives like this? Why was my sister so mean to me? Why was my dad not there? etc.' Many of the false beliefs and stories that ran inside my subconscious still manifest themselves consciously in my adult life today.
I learned how to be funny, happy, mean, kind, manipulative, witty, smart, cruel, peaceful, supportive, and any other emotion or way of being on the spectrum to adapt to my environment so that I could belong to whatever group I chose and instantly endear whoever was in that group to me. I learned to do this unconsciously and later learned that I did this to seek validation and attention that I did not get at home. I've heard the joke "he/she must have not gotten hugged as a child." I didn't. I grew up in solitude, detached, and disconnected and never knowing what real intimacy and human connection is until I was an adult. And I'm still learning.
I buried myself in sports and friends in high school. And during my junior and senior year began to run with the wrong crowd and got heavily into drugs. I knew it wasn't good for me but I was so lost I didn't know what else to do. Luckily, I had many groups of friends and eventually outgrew this phase of my life but I saw many close friends lose themselves to drug addiction. They have never been the same since. It breaks my heart to see it but it gave me another level of perspective and understanding to those who are addicted to alcohol and/or drugs.
After high school, I attended the local community college and in in 2005 I moved down to San Diego where I attended San Diego State University and earned a degree in Psychology and a minor in Marketing. I had some great experiences but didn't really get much work done. I simply perpetuated my youth and lived as a big kid. I realized later in life that I never got work done and always wanted to play because I felt robbed of my childhood and innocence. I had to grow up fast due to the intense, early events of my life. This is also something I've learned about myself and work on daily.
After I graduated college, I continued working at the restaurant I had worked at during college. I did this for another two years, still living the life of a boy, too fearful to grow up and become a man. Finally, I decided that enough was enough and I wanted more for myself. After soul searching, I decided to pursue a career in fitness with the goal of becoming a Strength and Conditioning Coach for a professional sports team. In 2012, I moved up to the South Bay LA area. I worked at a local corporate gym for a year and thanks to a friend, scored an internship at USC as a Strength and Conditioning intern. After living the lifestyle and seeing it first hand, I decided that was not the lifestyle I wanted to live.
Right after my internship, I had the first serious injury of my life. I tore my Achilles tendon on Halloween 2014. This was the lowest point of my life. There I was, bedridden, broke, with no one even checking in to see how I was doing. I had so many "friends," and people in my life that say they had my back and watched over me, but when it came time to show up, nobody did. All the connections I had made from mastering human interaction were nothing but surface level. So how deeply was I actually connecting? This forced me to take a long look at how I was being compared to who I thought I was being.
I had some huge realizations about myself and my life. I realized that I was still being a boy and living a small life. I wasn't even prepared to take care of myself in the event of a serious injury. I hadn't created the connection and intimacy I craved, with anybody. Which is why nobody came to my aid.
I am a firm believer everything happens for a reason and the reason was clear; either make a change, or keep living a lonely, broke, and unhappy life. Reaching the lowest point of my life was tough, but it gave me perspective and hope that it could only get better from there. I began to think about how to improve my life and finally achieve what I'm capable of and live the life I want.
I decided to make a change in 2015 and I've spent the last two years of my life, relentlessly pursuing self-mastery, increasing my self-awareness, and reaching greater levels of consciousness. Working on myself has opened unlimited possibilities and I understand that I can truly create anything I want. My journey has given me an incredible amount of strength, perspective, and gratitude for I have today. I will never take anything for granted and understand that who I want to be, and the life I want to have, are simply the result of what I create today.
My journey of personal transformation has given me the knowledge, experience, and tools to build the life of my dreams. I've also found my life's purpose and passion. To empower others and transform people to live the life they desire. Today I am a world class Life Coach and Motivational Speaker and well on my way to creating all that I desire and deserve.
We're always bombarded by how great it is to pursue your passion, etc. – but we've spoken with enough people to know that it's not always easy. Overall, would you say things have been easy for you?
It has absolutely not been a smooth road. I battled with drug addiction, loneliness, lack of purpose, no support. and hopelessness. For many years, I was lost and unhappy with no idea where to go.
So, let's switch gears a bit and go into the Pierce Datwyler Coaching story. Tell us more about the business.
My company is Pierce Datwyler Coaching. It is a Life Coaching service specializing in relationships, health and wellness, and personal growth. I am most proud of the impact I have on people's lives. What sets me apart from others is my ability to truly connect and open the space for breakthroughs in my clients lives to happen. We create possibility and empowerment to achieve whatever each person desires.
Has luck played a meaningful role in your life and business?
I would say that there is no luck at all. As I reflect on my life, I've done a lot of hard work on myself to create what I have and nothing has been left to chance.
Contact Info:
Website: www.piercedatwyler.com
Phone: 619-400-7098
Email: piercedatwyler@gmail.com
Instagram: pierce_datwyler
Facebook: Pierce Datwyler Coaching
Yelp: Pierce Datwyler Coaching