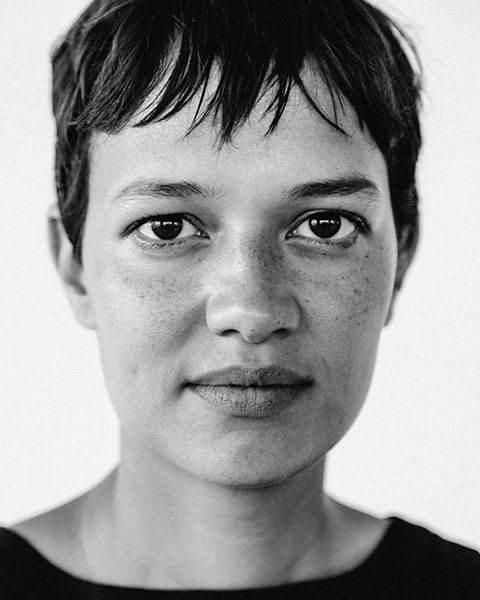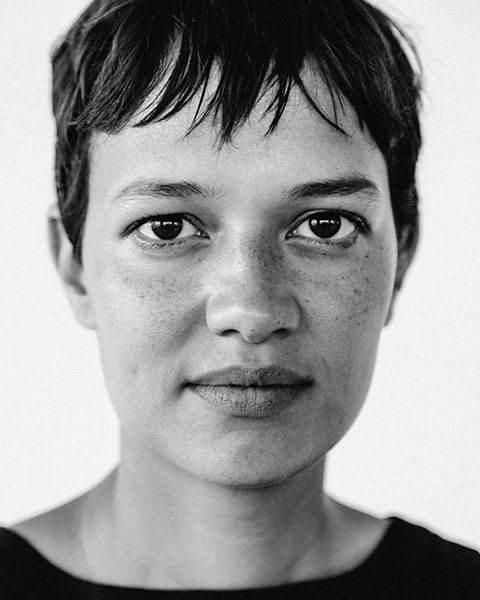 Today we'd like to introduce you to Nolwen Cifuentes.
Nolwen, please share your story with us. How did you get to where you are today?
I started by photographing friends of mine, just creating little "photo shoots" around my apartment. I also had a lot of friends in the film business, so I got on their sets and shot stills for free. From that, I was able to get a portfolio online. After getting my work up, it was all just about trying to get my images seen and published on larger online platforms. I kept trying to photograph compelling stories and contacted photo editors to get them published.
I also thought it would be useful to learn from other photographers, especially when I really had no idea how to get into this business. I researched lots of working photographers and emailed them. One who is now a good friend of mine asked me to photo assist for him. I did that with him for about a year. I learned a lot, gained lots of contacts and that relationship is one that has really helped me thrive. I feel that "getting somewhere" has a lot to do with creating meaningful relationships.
Has it been a smooth road?
I don't think it's ever a smooth road for anyone! If you're in the business of being an artist, I think the expectation is that it will be a constant struggle. There have been tons of struggles for me, the biggest one was just trying to make money. I didn't want to keep a day job, I really wanted to put all my energy into making photography my career. I spent a lot of my early life in jobs I hated, and I felt like I would rather die than do anything other than photography. I feel like you need that kind of thinking to really thrive in this. You need to be willing to sacrifice everything.
When I started freelancing to follow photography, I had lots of odd jobs to support myself. I went an entire year couch surfing because I couldn't afford anywhere to live. It was tough, and I was often depressed and felt lots of self-doubt. But I just kept on going, day by day, and tried to commit every minute I could to my work. Being able to support myself financially doing photography has been one of the greatest feelings ever. Sometimes I still feel like the rug will be pulled right under me any minute. The road definitely feels a bit smoother now, but there's still steep hills to climb. I don't really believe it ever gets smooth.
So, what's next? Any big plans?
I think the future has a lot ahead of me, I feel pretty new in this journey and this year has really been a launch pad for me. My next step is to really focus on what I want out of my photography career and where I want to land. I'm working on promotional pieces to send to commercial agencies and editorial magazines, which is really where I'd like to be shooting for.
Let's go backward a bit – can you tell us about the most trying time in your career?
I definitely hit a tough place last year and some this year. My "career" really feels so entangled in my life that I don't really differentiate it. I spent all of 2015 and into 2016 couch-surfing, mainly because I didn't have enough money to pay for an apartment in LA. And the reason I didn't have any money was because of my "career." I refused to get any kind of job that was not related to photography and staying freelance was very important to me, as I never know when an opportunity can come up and can't afford to say no. So I knew some sacrifices had to be made somewhere, and for me, it was my living space. At first, it was kind of an adventure, but at one point my car — which had all of my belongings in it, including a 35mm film camera I shot on often — was stolen. That was a very surreal and difficult moment, I had come to rely so much on my car and the things inside of it. A few months later, I went to Colombia to visit my family, I got mugged, my lens broke and my computer broke all in the span of one week.
At the time, all of this felt very, very hard to me. I felt that I needed my car for work, or I needed that 35mm film camera to create better images, I felt that my nice Macbook Pro was pivotal for my editing. I felt so emotionally drained, lost, depressed and bad about myself. I got out of this funk, like anyone else does, just by going forward day by day and trying not to wallow in my bad feelings. I just kept shooting. I shot a whole series in Colombia on my digital camera and learned to let go of film as this sort of creative crutch. When I got back to LA, I did a few odd jobs to get back on my feet (like catsitting) and just kept shooting, doing outreach and working the best I could. I became sober and quit a lot of activities that affected me negatively. I was able to save enough to get an apartment which I've had since April, and since then have been working non-stop.
I still don't have a car and don't plan to get one. I feel somehow that all this was actually a blessing in disguise, and somehow I even knew that back then which kept me going and I intently listened to the lessons I was getting. Since that period, I've done all that I can to improve myself as a creative artist, business person, and human.
Do you ever feel like "Wow, I've arrived" or "I've made it" or do you feel like the bulk of the story is still unwritten?
Well, I definitely don't feel that I've "made it" yet and I have a pretty clear vision of who I'll be when I feel that way. But this year has definitely had a lot of little moments like that. I had 3 goals that I told myself at the beginning of the year … they were to shoot stills on a feature film, to go on tour with a band and to have images published in The Fader. All three happened, so I think looking back on that was definitely pretty cool. I ended up working on two features and a web series, I went on the Blink 182 tour with The All-American Rejects and recently some of my images from the 11/9 protests were published on The Fader.
I think saying those goals out loud and then pursuing them viciously is what worked. It was a mixture of luck, knowing the right people, taking the right opportunities, and also really going after what I wanted without any shame.
For the tour, I was never asked to be on it. I met Tyson Ritter, the lead singer of The All-American Rejects on a movie and we really got along. I just asked him toward the end if I could be on tour, pitched him my idea and he went for it. I kept telling myself it wasn't going to happen and I think the first night I was actually on stage with them I finally thought, oh wow it happened. It was super surreal being on stage with them.
For 2017, I've got different goals, and I'll be using the same techniques to get to them.
Contact Info: