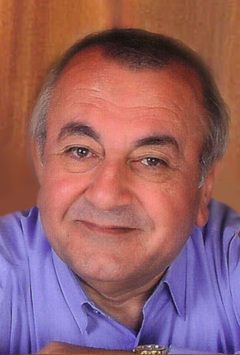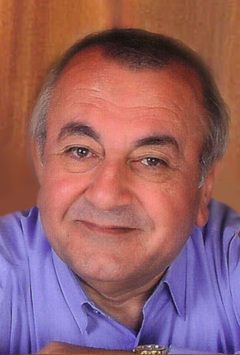 Today we'd like to introduce you to Zak Zakaria.
Zak, please share your story with us. How did you get to where you are today?
From as long as I remember, I was amazed at the beautiful pictures in magazines, on billboards and posters of Hollywood stars. Over time, this fascination and curiosity led me to search to unravel the mystery behind taking these pictures which resulted in such perfection to be placed in well-known magazine covers.
During my college years in South Carolina, I received my first camera which I can still say to this day was the best gift I have ever received. I took this as an opportunity to actually delve into the world of photography. As soon as I received my camera, I looked up to see if there were any photography courses offered at my school. Luckily there was one where the class' laboratory was situated in a professional photography studio off campus. This location opened the doors for me when I became good friends with the photographer who owned the studio. He took note of my enthusiasm in learning photography and felt connected to me in that way. He became interested in teaching me extraordinary techniques in the darkroom that he had developed over years of experience. We fed off each other's passion for the art.
From there on out, my interest in photography became an intense infatuation for creating works of art through my camera's lens. When I first begin learning photography, we only had film, and film required darkroom and different chemicals and lots of other assets to produce a picture from film to paper print, which all amounted to some serious expenses as well as time. Therefore, I had no choice, but to make sure each shot I was taking was close to a level of perfection to save time and money. However, this instilled in me the belief that every picture is meaningful and deserves to be given all of my attention, especially to detail.
I was not only trying to take pictures anymore, but I was trying to create an image worth being hung on the walls or to be used on Magazine covers. I have certain routing that I follow in all my photo shoots and that is I am always mindful of composition, lighting, posing, background, hair and makeup and outfit. Then when all aspects of the shot are set as the concept calls for in place then that is the right time for me to take the picture.
I do not know why but when I am seeing what I am shooting through my viewfinder, an intense excitement rushes in me just like the kids at Christmas time waiting to open their presents, I have the same level of excitement to transfer the pictures from my camera into my computer. This is where my second most extensive skills and experience come into play by correcting any imperfection in the photo by using latest Photoshop program. I have created certain methods and action in post processing my images in Photoshop which enhances the images without altering the integrity of the photos. My happiest moments are when I present the final pictures to my clients and see impression of happiness in their faces by making them look good and feel beautiful.
I think I have created a style of photography which is unique in itself but yet I am still educating myself in new techniques in photography and Photoshop to achieve a higher level of perfection due to advancement in technology. My aspiration is that my photos will be published in magazines and social media to also be recognized for the style of photography that I have developed through years of trial and error, by giving it all I had to reach to the level that glamourizes art of portrait photography and pass on to the younger enthusiastic new photographers the same as my photographer mentor did for me.
Has it been a smooth road?
Yes, it has been a rocky road, still is due to technical changes and the desire to be as best as one can be. To me photography is like playing any musical instruments, the more practice, the more education the better the result.
When you look back, what are you most proud of?
My proudest and happiest moment of my life was when my two daughters with a 4.0 average
got accepted to UCLA, One is already graduated and in process of being a professor at UCLA
and the second one studying to enter a medical school. So, our mission is accomplished.
Tell us more about the struggles you've faced along the way.
Even though I got my BA in Economics and tried to get my MBA from University of South Carolina ,
but due to financial hardship had to to go to work and could not continue my education, wish I had the
opportunity to get my Masters in Business Administration but my daughters fulfilled my wishes.
Is our city a good place to do what you do?
Los Angeles is a very competitive place for photographers, one thing is extremely beneficial I see is
that you have to learn and practice so much to be competitive and valued for your art ( everybody almost everybody can sing but they are singers, so is the case about photography, everybody has an iPhone but they are not photographers. Career wise, if you like photography do it as a hobby and once you are at a level that you can provide quality work and demand payments for your work, then sure do it as a full-time and get paid for what you like to do. Be patient and keep at it and nothing should discourage you.
Contact Info: