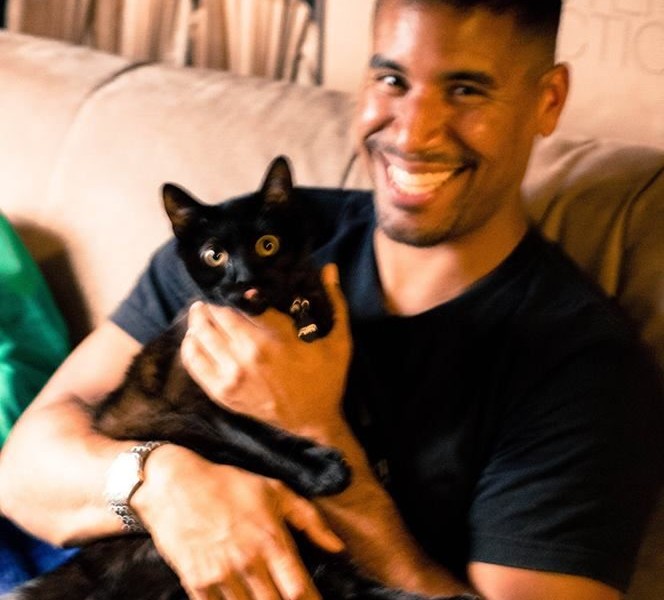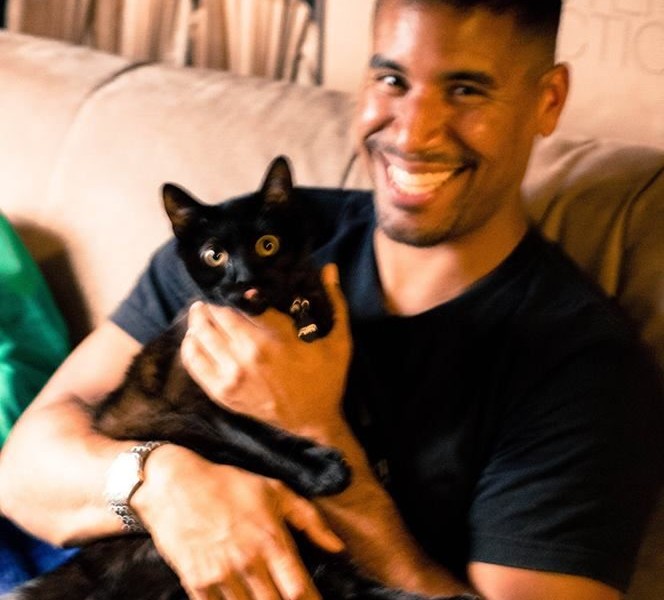 Today we'd like to introduce you to jeremy lee.
jeremy, please share your story with us. How did you get to where you are today?
i grew up near seattle, washington and first moved to california in december of 2010, a few months after graduating from the university of new mexico in albuquerque, new mexico. a girl i had dated for five years throughout college broke off our relationship for someone else…rewind to the last few months of college in the spring of 2010, where i was competing for the track & field team at unm, training for the decathlon…one of our final meets was at cal-berkeley and it was on that campus that i experienced an epiphany. i suddenly saw that my future was almost undoubtedly in the state of california… i didn't know why, but the vision was quite vivid.
fast-forward to post break-up and 6 months later i was driving my packed car from santa fe, new mexico in the middle of the night. i had arranged to stay at a childhood friend's parents 'vacation' house in phelan, ca… yes, phelan, look it up. i hadn't bothered to look up the city or where exactly it was, because i knew it was in southern california, and that meant sunny skies and ocean beaches…well imagine my surprise when after 14 hours of driving my phone informed me that i was '10 minutes from my destination' as i looked around for any hint of ocean with absolutely none to be found. back then, los angeles was just the name of a city to me. i knew i wouldn't stay in phelan for long, but after living in that remote desert for 3 months, any city with any work in the entire state of california seemed a big improvement.
i made my move to canoga park in the san fernando valley in march of 2011. i graduated college with a degree and license to teach secondary social studies, but after submitting nearly 60 applications with no response, i started getting desperate. i hunted down serving jobs, valet, personal assistant, any and all with no luck. i realized for the first time what 'the economy' actually means and how its effects can trickle down the ladder when entry level positions are few and far between.
after 6 months of being jobless, it struck me that i might have to learn how to earn a living on my own. it was clear that it wasn't going to come from a company or a school. my goal from the age of 12 was to be an educator, and after clearing all the necessary hurdles (decathlon humor!) i was denied my dream…so, i thought about the second thing in life that i truly enjoyed: photography. i'd taken a few photography courses in high school, back when film was still the norm. i remember not really caring much for the composition of the frame, but more about the science behind developing the film rolls with chemicals and exposing the negatives on photo paper. it was those fond memories of photography that led me to pursue the path i'm on now. i took a canon rebel dslr that i'd purchased as a gift to myself after graduation and started taking pictures and documenting my different adventures around the city. i blogged about the california beach life from santa barbara to newport beach and figured that eventually someone would notice the work and hire me for something, anything. when i got down to my last $3,000 and nothing was happening, i realized that i needed to figure something out, or move back home with my mom in new mexico. options? enlist in the military, or buckle down and figure out how to make money in photography. i worked on these two options in tandem, visiting recruiters from every branch of the military, and applying for photography internships.
after making it through a few round of interviews with one photographer over the course of two weeks, he called to break the news that he was impressed with my efforts, but ultimately decided to go with another applicant. but added that he would have various shoots throughout the summer and that i was welcome to come assist and learn if i wanted. this proved to be one of the most important relationships of my career. after assisting ben for nearly three months (on average about once or twice a week, unpaid) i had reached the final $200 to my name. i'd lived in california for 9 months with no income at all on $10,000 i had saved up before moving. and now i was at a cross roads… after nearly three months of interviews, i had narrowed my choice down to the air force. if photography didn't start providing an income in the next 2 weeks, i was enlisting. i'd already taken the asvab military placement test, and set up an appointment with my building to end my month-to-month lease…
1 week before signing the paperwork for enlistment, ben called and asked if i was available to assist on another shoot. towards the middle of the shoot, i thanked him for helping me learn over the last 3 months and broke the news that i was out of money and would be enlisting in the air force the following week. shocked, he told me he had a paid gig available the next day for $150 as a digital tech, ingesting and organizing images for another photographer. he said he had priced himself out of that client, and that i could have it… he took 30 minutes at the end of the shoot to quickly train me on the editing programs that i needed to know and sent me on my way with his computer and other equipment needed for the shoot. i walked away at the end of that shoot with $150 in cash from the photographer and thought for the first time, 'i might be able to do this!'
i canceled my appointment with the air force recruiter and started making my way through a list of 200+ photographers that ben gave me a few days later. it was a spreadsheet with a name, phone number and website of photographers in and around los angeles. i cold called 150+ people over 2 weeks and slowly started booking assisting jobs across town. the list grew smaller but better as i made 3rd and 4th round calls. i made enough to pay rent in 2 weeks.
after 6 months of assisting and cold calling, i got a call from a photographer who needed an assistant the next day. i'd never assisted this person before but had called 3 or 4 times over those 6 months to maintain contact. he brought equipment that i'd never seen before and i tried to play the tried and true method of 'fake it till you make it.' but it failed…i affirmed confidence in performing tasks and building equipment that i had never seen and got caught multiple times. it was by far the worst job assisting that i'd done in that whole 6 months. after the shoot, he invited me back to his studio, where i was sure i was going to be ridiculed for lying about my abilities and told that i should not be charging to assist…preparing for the worst, i called ben, my original mentor and asked advice. he told me to just be real with the guy.
i sat on the couch and was asked if i had any interest in shooting unit photography…i twisted my face in confusion, 'what's unit photography?' i got a brief description about film stills and publicity assets but found it difficult to process that someone was offering me a position to actually take pictures. i thought for sure it would be 5 years before i had enough skill to be paid as a shooter, and here, 6 months after diving in, and after the worst performance, was someone throwing me onto a film set with a 'goodluck' and 'don't break anything!' that first day on set, i honestly did not truly know what iso was…
i shot film still photos for a year and transitioned into television stills after that. i've been mixing both over the last 5 years, but with the main focus on television coming in at probably 90% of my work. i currently shoot for Hallmark Channels 'Home & Family' where we tape monday-friday 52 weeks a year (252 episodes). i shoot everything from in-segment scenes to portraits, fashion and culinary. i then edit and submit the photos everyday for daily publication. i also find time to shoot outside of film and television, including editorial work like celebrity portraiture, headshots, weddings, photo booths, and still maintain my original blog germyinsocal.com which has become more of an international travel blog with photos and reviews of foreign cities.
i moved to california with no rhyme or reason other than to escape a broken heart. i listened to a bodiless voice that spoke to me on the campus of cal-berkeley and was reduced to $200 before catching a break. something said, 'move to california,' i listened and never looked back…
How would you describe the type of kid you were growing up?
i have always been independent, even as a young kid. i am the youngest of five children and don't remember having the same caring relationships with my siblings that others often share now as adults. i had to teach myself how to do a lot of things.
i grew up mixed, with a black father and white mother, in a community of probably 95% white. i remember being one out of possibly two or three non-white students at my elementary school of a population totaling around 300. i was interested in being outdoors, i loved to run around, we had a large backyard full of green grass and woods. we had one of those huge trampolines, and i would spend hours on it, practicing different flips. that was one of the few places that me and my siblings actually bonded, were games on the trampoline, like 'crack the egg.' my mother took us hiking a lot near seattle, in and around mt. rainier national parks. i really enjoyed the clean air and mild temperatures of the pacific northwest!
as i started getting older, around 5-6th grade, i remember becoming the target of a lot of bullying, mostly due to racial stereotyping. the kids around me would ask me why i didn't talk like a 'thug' or a 'gangster' or why my clothes weren't baggy, or why i didn't walk around the halls in school beat boxing or rapping and free flowing. i suddenly became sharply aware that i was different, and not just different because of the way i looked compared to my mostly white peers, but because i could never imagine making fun of someone for something they had no control over. i never felt the urge to push back against stereotypes, bullies and those that followed their lead. i remember feeling bad for them because clearly, they didn't know any better. i remember thinking to myself, that if i just continue displaying a calm, collected character of principle and goodwill, that eventually the 'kids' around me would grow up and realize the harm their words and actions can cause. i didn't have many friends outside of school hours, and it led to an even deeper path of self-reliance and independence.
we lived in a small neighborhood, no shops or stores within walking distance. i used to have to ride my bike 4-5 miles to what we called 'the little store' to get a pop (soda) or a snickers candy bar. i remember all the time during that bike ride, thinking to myself that i couldn't wait to be older and live in a big city, where i could just walk across the street for a candy bar!
i cared a lot about getting good grades and working my hardest on every assignment. basketball was the first sport i ever played. my neighbor was the captain of the local high school team, and he would come over and play with me and my older brother. through elementary, jr. high and high school i played a variety of sports; basketball, football, but track & field was my main focus, all the way through college and my time training and competing in the decathlon.
Is there a specific memory from when you were younger that you really miss?
one of my favorite memories from childhood was in elementary school. i and a few of my friends would ride our bikes home, drop off our backpacks and immediately return to the playground at school. the entire school would be empty, it was all ours and we would ride our bikes around the campus, playing tag by hurling pine cones at each other, throwing an aerobie frisbee across the giant grass fields for hours until the sun went down.
So, what's next? Any big plans?
my plans for the future are to dive deeper into the world of unit still photography. i've been shooting film and television stills for almost 5 years now and there is so much more i want to be a part of. i have all the necessary credentials to join the still photographers union (iaste local 600) and plan to submit all the paperwork in the next year or so. i'd like to shoot for network tv and major motion features and the union is basically a requirement for that.
the job of an on-set still photographer is more physically and mentally demanding than one might imagine. you're put in uncomfortable positions with a big bulky camera and sound blimp, and depending on the scene, you might have to hold that uncomfortable position for quite some time if you want any chance of getting the shot. because of this fact, i know that my body just won't hold up to 40 years of this. so eventually, with enough money saved, i'll buy a beachfront property in nicaragua!
Pricing:
Contact Info:
Website: jeremyleephoto.com
Phone: 505.920.4614
Email: info@jeremyleephoto.com
Instagram: @germyinsocal

Image Credit:
jeremy lee and some images copyrighted to  Crown Media United States, LLC / Alexx Henry Studios, LLC