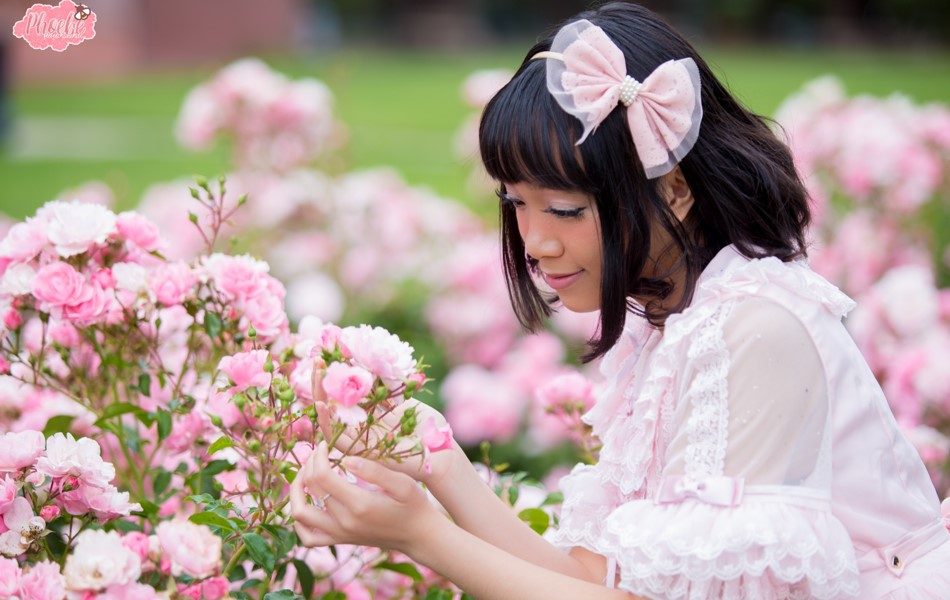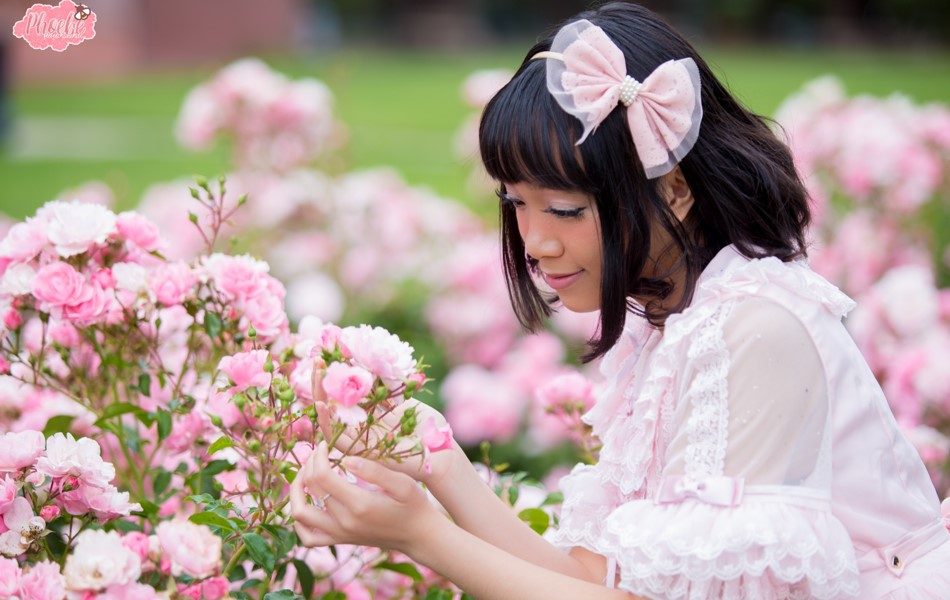 Today we'd like to introduce you to Phoebe Chan.
Phoebe, can you briefly walk us through your story – how you started and how you got to where you are today.
Primarily based around Los Angeles, I am a singer and aspiring voice actress born and raised in San Diego, California! I consider myself a cross-cultural blend of Asian cultures and subcultures. Although I am part-Filipino, part-Chinese, I was raised in a household of loud and proud nerds who love Japanese anime, manga, and video games! Thus, much of my music is influenced by Japanese pop culture. I specialize in cute, idol-type music and emotional ballads, though I love to experiment with all types of songs and inject them with my signature fairytale touch.
To put it shortly, I'm a small girl with a big passion for singing. I've loved it for as long as I can remember—before that, even! In most of our home videos, I'm singing or humming something in the background. When I was young, I was severely asthmatic and had to be on a machine to help me breathe several times a day, so I took advantage of every chance I got off my nebulizer to use my voice. I loved filling the room with my own sound, formed exactly the way I wanted. I'd even set up little stage areas to put on shows for my stuffed animals and parents. Although I didn't manage to my courage to get up on stage until much later, I think that my passion for performing definitely sprouted from those impromptu performances.
One of the first anime that my parents showed me was Super Dimensional Fortress Macross, which featured one of anime's first idol characters—Lynn Minmay. Her and her voice actress Mari Iijima ended up being a huge influence on me; singing their songs was my first major exposure to the Japanese language. Since then, I grew to know and love a large number of Japanese artists: Hikaru Utada, L'Arc~en~Ciel, Ai Otsuka, KOKIA… The list goes on and on. Each of them touched my heart in a certain way and shaped the way that I sing and make music. However, the artist that has impacted me the most is definitely Megumi Nakajima, my hero! I'd always loved singing, but it wasn't until 2008 when my family watched the 25th anniversary installment in the Macross series, Macross Frontier, that I decided I wanted my voice to reach others. Megumi Nakajima provides the singing and speaking voice for the show's shy and earnest protagonist, Ranka Lee, with whom I deeply connected. I felt a spiritual connection with Ranka's character and the pure and warm timbre of her voice moved me.
After my first encounter with Megumi's music, I decided to try to step out into the spotlight and share my singing with others. Upon starting middle school, I auditioned for choirs and started performing for the first time. My biggest step was starting my YouTube channel, which has since become known as "Feebeechanchibi" (a name with a pretty silly choir story behind it). My first cover was of Megumi's song "Soudayo" from the first Macross Frontier movie. I actually stayed up late on New Year's Eve to record it and posted it early on January 1, 2010. I've always wanted singing to stay a labor of love and passion, so I only really cover songs that are meaningful to me on my channel. That approach has had its drawbacks, of course, as I know that there's more channel growth when one sings what's popular and recent. Still, I've managed to touch even a few people's hearts with my songs. And I've met fans that have become dear friends! Ten years later, my channel is at roughly 5,200 subscribers with over a million accumulated views. I'm working hard to keep reaching others with my music!
One big step that I've been making is working on my first original solo EP, which will be largely self-produced with the help of several very talented composers! I want this EP to be a love letter to my fans over the past ten years. It's been a big group effort too and I've been deeply moved by the support that fans and loved ones have been giving me through my Kickstarter. The EP will be whimsical and fun like a trip into fairyland, and I am writing lyrics for the EP in a mixture of Japanese and English. I'm hoping it will make those who listen to it smile!
Before launching this big project, I'd been signed onto a Japanese record label and released a single and album comprised of anime and J-pop covers. Additionally, I've been working with my friend Eririn since 2017 to make original music and put on performances in our California-based idol duo, PhEri! PhEri has gotten to perform at state-wide anime conventions and festivals and has even gotten to tour with performers from Japan. It's been a big learning experience for both of us and I'm always excited to see where we will go next!
And now, here I am. It's only the start of 2020 and I've already had six different live performances, five of which were solo and one of which PhEri had the pleasure of headlining. I'm working hard to release my solo EP in April. I'm practicing everyday to become the best singer, musician, and performer I can be. It's been a long journey, but my love for music has only deepened. I've never been more excited for the future!
Great, so let's dig a little deeper into the story – has it been an easy path overall and if not, what were the challenges you've had to overcome?
It has definitely been a bumpy road. There have been times when I've been made to feel like I was worthless—both by others and by myself. It took me a long time to accept it, but as someone who suffers from PTSD stemming from emotional and sexual abuse I am a lot more susceptible to bouts of self-doubt. Now that I am in a safer situation where I am not getting beat up, I have a tendency to beat myself up. Sometimes, I am my own worst enemy. But I'm trying everyday to love myself more. I think I've finally gotten to a point where I've learned to love my voice and my music. I don't want to lose that ever.
This idol industry and the anime community can also be pretty toxic and competitive. For every several friends I've made, I've probably also encountered one or two scary people. People that will try to take advantage of you. People that will use you. People that will kick you down. People that will spread rumors. As much as it is the reality of this kind of industry, it is something that I feel no one should have to just accept. I want to start to challenge these norms and build a more supportive and loving community, while also learning to assert my boundaries with those who are not worth fighting.
More than the financial difficulties, more than the creative difficulties, more than the difficulty of "making a name" for oneself, these have been my most difficult obstacles now and along the way.
We'd love to hear more about your work and what you are currently focused on. What else should we know?
While idols are part of a prominent subculture in Japan, they are few and far between in America, especially on the West Coast. As both a solo idol and as part of PhEri, I try to bring authentic and high-quality idol performances and music to the West while challenging the sexist and objectifying norms of idol culture! I want to be an idol that can be herself on stage and doesn't have to conform to anyone's expectations. I want to be genuine in my interactions with fans and in my music production. I like to think that my style as an idol is rather unique as well. As a soloist, my performances and original music are imbued with whimsy and fairytale influences. I have a Bachelor's Degree in English and a passion for literature, so I want fairytales and storytelling to be a big part of my music!
What moment in your career do you look back most fondly on?
It was probably when I won Miss Macross (the grand prize) in the MacrossWorld Convention 2016 Idol Contest. I sang and danced to Megumi Nakajima's "Seikan Hikou," the song that made me want to become an idol in the first place. It was definitely not one of my best performances. At the time, I still had major stage fright. I was not a big name in the community and so I was performing in front of a room full of complete strangers (other than my good friends Clint and Noreen). Still, my passion for singing and my love for Macross came across through my performance, winning me the grand prize—a rare replica of Ranka Lee's teddy bear from the second Macross Frontier movie, which was produced in very limited quantities. I had only ever dreamed of seeing one in my life, and now it's proudly displayed on my bookshelf! This moment was my first step into the community and into performing as an idol.
Contact Info:
Image Credit:
Elmer Ma, Ivan Aburto, Vincent Cablarda, Nick Tran
Suggest a story: VoyageLA is built on recommendations from the community; it's how we uncover hidden gems, so if you or someone you know deserves recognition please let us know here.