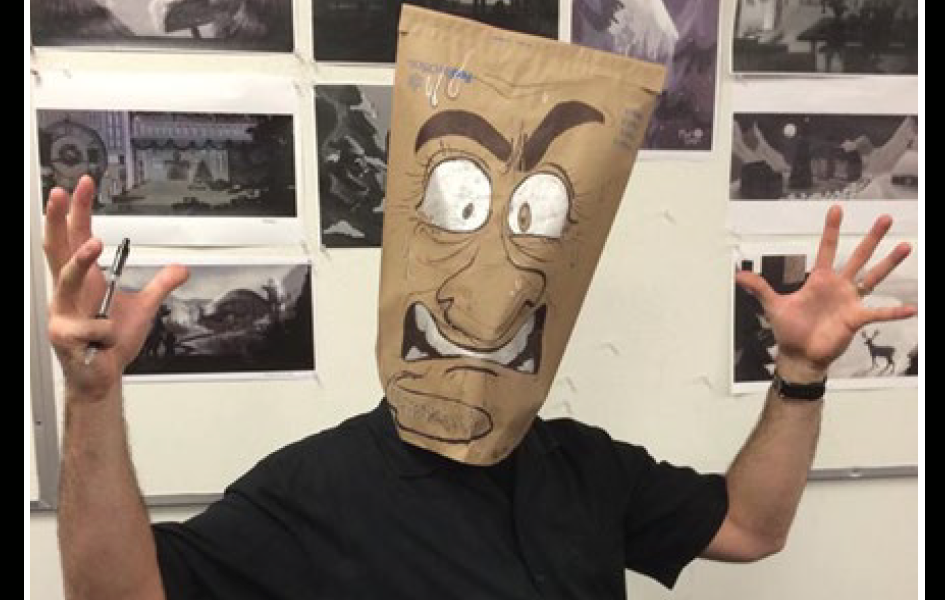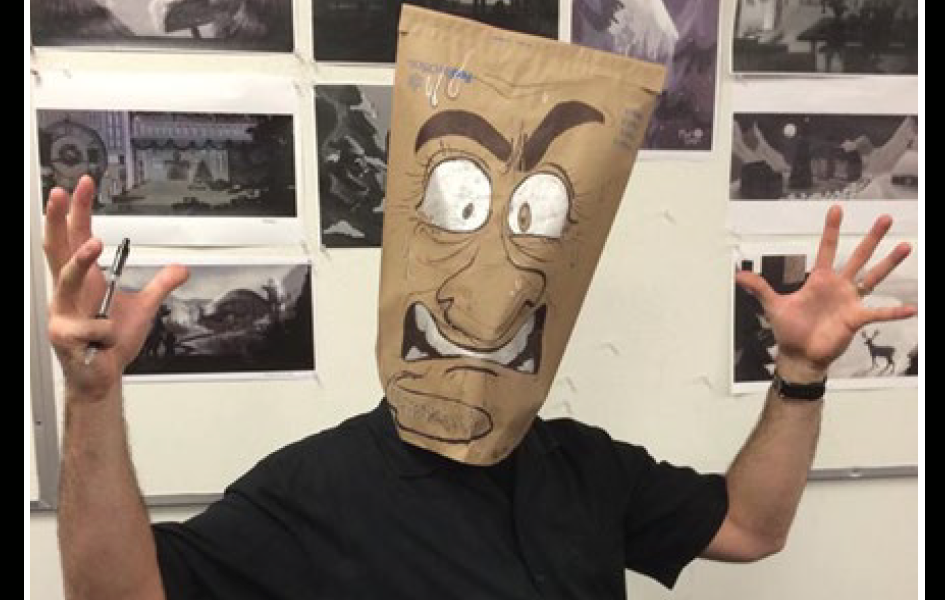 Today we'd like to introduce you to Philip Dimitriadis.
Philip, please share your story with us. How did you get to where you are today?
When I was little, I was always drawing, sculpting and making something. My dad was a craftsman and was always in his garage/shop making furniture or something out of wood or fixing something. So, the creative bug began and continued through elementary into junior high and high school. Junior high was of pivotal importance as I had an instructor in art, Mr. Graber, who was an influential teacher that would come to guide, foster and educate us on art, design and craftsmanship. He opened his art classroom early in morning and would allow students to come in and help with the film while preparing the class for the day.
While continuing into high school 2 two more important instructors would help support and guide me through the education and self-growth process, Mrs. Kiel from the Art Department and Mrs. Semegran from Theater Arts. Mrs. Semegran played a vital role in getting me involved with art and design for the theatrical plays on campus. At first, I thought it was a joke, then later took things really seriously as a theatrical play poster design I completed was submitted and entered in a local high school design competition at Fullerton College and I won first place and a check for $150. This was a pivotal marker for me supporting the reward for hard work theory that soon developed within my head as a junior in high school. As a teenager, it is often hard to see where you are going and understand what you are working towards, but the reward and the certificate are given for this design competition had opened me to a sense of accomplishment and success!
After high school, I started attending Fullerton College from 18 until 22. At Fullerton College, I am fortunate to meet an entire collection of teachers who really cared about drawing, design and education. These teachers included Bob Miller, Dr. Gram Booth, Mr. Eagan, Don Treadway, Don Hendricks and Marshall Vandruff. They were all very giving and loved every aspect of art and design. Mr. Miller taught me how to draw, Dr. Gram Booth taught us the importance of being professional and why it was important to take a break every now and then to have a sip of aged whiskey, Mr. Eagan supported me and encouraged me not to wast time with other students that were immature and pulled me away from my studies in draftsmanship, Don Treadway was an amazing sculptor who encouraged students to find their way in developing their own style, Don Hendricks was an amazing water colorist who had gallery shows and work all over the world, who brought color and technique into a new world for his students and Marshall Vandruff was a new and exciting teacher who was teaching things that nobody had ever thought of. He had new classes in Composition, Drawing from the Masters and Perspective that influenced and changed many of our lives for the best, providing us with an education that the local Cal State Universities couldn't even offer.
After Fullerton College, I attended The Academy of Art in Francisco with limited success and a high cost, then moved back to Orange County to finish my BFA at Cal State University Fullerton. While at CSUF, I had Don Lagerberg, and Larry Johnson, two more instructors that helped promote the importance of drawing and design within class assignments and projects. I was happy to graduate but had a wide focused portfolio that could not help me in obtaining work a full-time setting. After leaving CSUF, I attended a school in the Sherman Oaks, Associates in Art, that had classes taught by instructors that were currently working inside the animation/entertainment industries. This was a pivotal move, as had the opportunity to meet Robert St.Pierre and Micahel Spooner, who would end up becoming close personal colleagues and friends in the years to come. I can't say enough about the level of instruction, critique, and support that these 2 artists and instructors offered me over the next 2 years in my skill development and education. Soon, after taking their classes, I had my first job in the industry working for Sony Columbia Tri-Star Animation Television unit in Culver City. After this entry-level job things, just natural started to unfold.
Over the next 15 years, I would move forward working for various studios all over southern California, and the United States including: Sony Columbia Tristar Television, MGM studios, Sunbow Entertainment, Sony Feature Animation, Big Idea Productions (Veggie Tales), Disney, Mike Young Productions, Moon-scoop Productions, Threshold Entertainment, Warner Brothers, CBN ( Christian Broadcast Network) and Fox. Over this sixteen years, my job title and experience would change covering various industry positions including: environment design, visual development artist, 3d modeler, production designer, art director, environment modeling lead, background designer, 3d pre-visualization animation artist, theme park designer, scene development artist and children book illustrator.
While working professionally, I took the advice of Robert St.Pierre and Michael Spooner and started teaching on the side. Teaching on the side while working professional allows you to expand your knowledge and application of the subject matter, since you are breaking it down into simpler forms to communicate to others inside a classroom, displaying learning processes and steps of application. This was absolutely true, as my understanding and personal skill sets started to expand over the next 5 years, while I was working in a studio environment and teaching at local schools. In the evenings and weekends, I was at the Animation Academy in Burbank, and Laguna College of Art and Design on Saturday mornings. This opportunity to work with others, and mentor students into becoming better artists was another pivotal decision and reward in my life that would lead me to where I am today.
In 2009, I was at Warner Brothers Animation working on Batman the Brave and the Bold, when my friend and instructor from Fullerton College, Marhshall Vandruff, called me and told me that he had mentioned my name to the Dean of Fine Arts at Fullerton College, in regards to a full-time position be offered to look for an industry experienced artist to come out and Head up the Digital Art Department at Fullerton College, while also possible creating a new expanded program and certificate minor in Entertainment Arts. After numerous interviews, within the long collegiate hiring process. In 2010, I was offered a full-time job to come over to Fullerton College and Head up the Digital Arts Program. And here we are in 2018, the time has flown by and I feel like I just started a semester ago.
As I started teaching at Fullerton College, I decided to go back to school, while working full-time and will being a dad, to obtain my MFA in Illustration with an emphasis in Entertainment Art Design. At CSUF, Cliff Cramp was a dedicated and encouraging professional who assisted and supported me in my pursuit of my Master Degree. I can't say enough about him, his talent level and professionalism that he displayed in my quest for higher education.
One of the greatest benefits of teaching is watching your students grow, develop as people, and start to become professionals that are creating a life of their own in the arts. You step back, then get to realize that you were a part of all that, and you helped them on their journey, just as someone might have helped you before when you started. It is all about paying it forward and helping others. Once they get to the level where they can start "hitting home runs" on a weekly basis with each assignment, they start to obtain the confidence and ability to critique their own work, and realize stronger pieces from weaker pieces, they are ready to start applying for internships or entry-level employment.
The second benefit of teaching is having 4 months off out of a year to continue working on industry-based projects and to continue to work on work of your own that helps you as the artist grow and develop into a better teacher.
I have come to realize that part of teaching is not just conveying your information about your craft, but there is also a psychology importance that you need to prepare students for. Many of them lack motivation and a personal belief system inside themselves, that enables them to succeed. Without the right level of guidance and confidence, it is very easy for students to give up and walk away. Their retention and success rates inside the classroom become a paramount importance to their development, which is focused around having the right belief system in yourself, and doing what you need to do, to overcome obstacles in life. That right there is the key factor of education and success that is not taught in schools anymore. The ability for one to develop a positive belief system, motivation, organization, find inner strength and in the middle of all of the lives hurtles, overcome what has to be done to become a successful individual. Nothing is free, and you have to develop a plan that involves how hard you want to work for your success and what you see yourself becoming.
Last year was a pivotal year for me. On the way to school one morning, I saw a bad accident and a car flip over as I was driving to work on Chapman Ave. (Google-Fullerton College Professor saves Women from Drowning) This was the third time in my life that I have had to pull someone from a wrecked car, whose life was endangered.
Then a couple weeks later, I was at a NOCCCD board meeting and was approached by a board member (who I didn't recognize after 20 years), who I had coached in wrestling at Esperanza high school. He had told me that I had left an everlasting impression upon him as a teenager and provided him many of the tools he needed to build his confidence up and to succeed forward as a teenager.
After this day, I sort of realized that maybe my strength as a person on this planet, as a teacher, an instructor, a mentor, a friend, a husband and a father is to be there to guide and help others in their time of need. This comes in many ways, it could be physical assistance, financial assistance, emotional support for an individual, teacher advice, extending a deadline, of providing emotional support; either way part of the person I have become in the professions that I have chosen over the past years, involve supporting, guiding and protecting those around you in society. I wouldn't have it any other way.
Overall, has it been relatively smooth? If not, what were some of the struggles along the way?
There are always obstacles and challenges in life. My largest obstacles and challenges have occurred over the past 5 years as I have had to become a full-time caretaker for my mother and father. They don't live together anymore, which makes things a little harder. Watching them grow and in there later years of life sub come to effects of elder age has been quite a struggle. My mom has survived lung cancer and is currently going through the beginning stages of dementia and short-term memory loss. My dad had a mini-stroke and had to overcome a back surgery that has left him with limited walking ability. He is a pretty suborn old greek guy and refuses to move out of his home to live at a facility. So, outside of work and being a father and husband, I spend my Fridays off work and ant extra time taking care of mom and dad. There can be some real uphill battles, so you just take it one day at a time.
Please tell us about FUllerton College Art Department/ Head of Digital Art & Entertainment Art Program.
I am an artist that has worked in the animation/film industry for 16 years while teaching part-time. Since 2010, the teaching has become full time and the industry artwork had become part-time. What sets me apart from others – might be my constant love and passion associated with what I do. I love to create and I am constantly learning and working on my craft and skills as an artist. From this, I enjoy working with others and guiding them along their journey.
If you had to go back in time and start over, would you have done anything differently?
I would have had more confidence in myself as a teenager and young man and I would have spent more time in my studies while practicing more with art, drawing and design. I was a late bloomer and could have spent more time in the beginning practicing. Hindsight is always 20/20, so it is easy to say that now, unless, I was meant to develop the way I did, being a late bloomer.
Contact Info:
Address: Philip Dimitriadis
Fullerton College Art Department
Digital & Entertainment Art Program
321 Chapman Ave
Fullerton, CA 92832
Phone: 914-992-7261
Email: pdimitriadis@fullcoll.edu
Instagram: Phils Design Corner
Facebook: https://www.facebook.com/?ref=tn_tnmn
Getting in touch: VoyageLA is built on recommendations from the community; it's how we uncover hidden gems, so if you know someone who deserves recognition please let us know here.