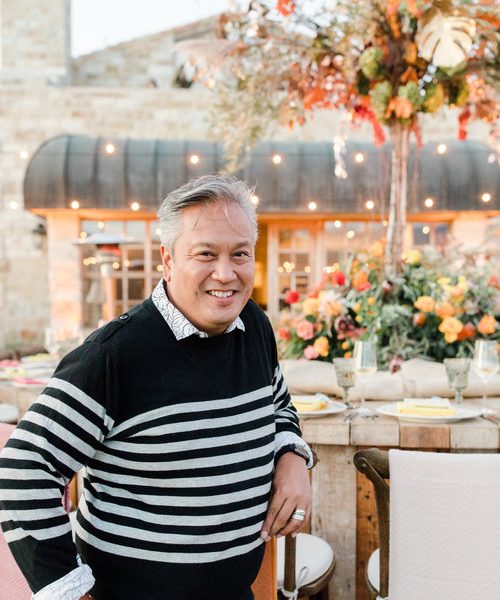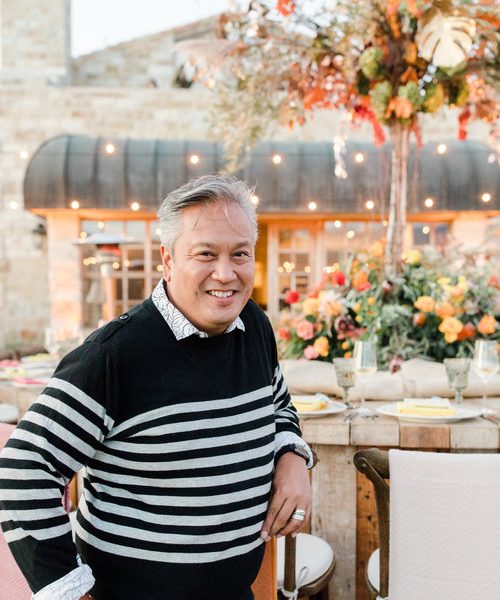 Today we'd like to introduce you to Percy Sales.
Percy, please share your story with us. How did you get to where you are today?
The road to becoming Percy Sales Events was a natural progression which continues to evolve today. I started out as a global corporate event planner, in Dallas, Texas, for some well-known companies that focused on publishing and technology in the 90s. I was able to travel the world and create some memorable large-scale events for 6000+ people globally.
In 2000, while working at the tech firm, a close colleague of mine approached me to plan her wedding. I was hesitant because the event planning I was doing, while creative, really focused on branding, exposure with a monetary bottom line attached to them – totally non-emotional and not so personal. Weddings were the opposite of what I knew.
My friend pointed out that while emotional, the basis of planning a wedding had all the same elements that I was doing on the corporate side. Since she was my friend, I agreed as my wedding gift to her.
In the process of planning her wedding, I realized that this is what I was meant to do. I loved every aspect of it especially the client/planner relationship and designing an event that showcased her and her fiancé. That connection still is part of why I love what I do today – sharing the love of the couples through design, food and celebration. I love telling their love story to their guests on their wedding day.
Overall, has it been relatively smooth? If not, what were some of the struggles along the way?
I would say the road to Percy Sales Events was quite smooth. I was already known in the event industry for my corporate events and had developed solid relationships with vendors that would help in making my company successful.
In 2003, after being laid off from the tech firm, but still building my wedding business, my now husband and I decided to move back to our home state of California, making our home in Santa Barbara.
The transition of rebranding my business from the Dallas to California was something I had to focus on. I had to rebuild my name from the bottom up, as Percy Sales and Percy Sales Events was not yet known in California nor on the national wedding radar. I did a lot of networking and collaborating to create a respectable wedding focused company.
What I learned in this transition was to stay true to myself, my strengths and my values. I didn't create this company as one that would cater to everyone, because there's no way I could even if I wanted to, but I did have to start somewhere in this new state and market.
In the beginning, I took on clients that would give me exposure and the opportunity to work and create relationships with some of the best vendors in this industry. I also took on diverse clients so that I can showcase my strength in not only the traditional western weddings but also in culturally focused and geographically diverse ones as well.
All in all, I stayed focused on making my company known for our strengths in wedding planning and design, locally and globally. A company that valued collaboration over competition, which is a mainstay of my company mantra.
I mean, owning your own company is a roller-coaster ride in itself there are always highs and lows, but in the end – it's one great ride.
Percy Sales Events – what should we know? What do you guys do best? What sets you apart from the competition?
Percy Sales Events focuses on luxury weddings that is modern, romantic with a bit of quirk. I love to tell our clients story through design and experience. I think it's important to share that love.
I think my company is known for the way we work with our clients and partner with our vendors. One that is known for respectful planning and innovative design. I also think we are known for creating magical weddings that are reflective of our clients as well as setting creative trends and loyal partnerships.
I am most proud of creating a company with style and heart. I think it's the core of who we are. We love creating beautiful but with meaning and value. We are proudly Percy Sales Events and in my heart, I don't have to make excuses for that and I can sleep well knowing that my company is respected for that.
What is "success" or "successful" for you?
I personally define success as ones ability to stay true to who they are without having to make excuses or explain your abilities. I also know that one's success does not lay solely on that person – that it takes a community of people who support you and value you for you. The respect you receive from family, friends, and industry peers is a true sign of success. It's always heartwarming to be acknowledged for the work you do, but nothing is more important than the positive words you receive from others.
On the client side, I define success with the smiles I receive when the day arrives that we all worked towards. The trust your clients puts in you is a definite indicator of that success, and when they trust you 100% with one of the most important events of their lives says a lot.
I don't think there is necessarily a criterion or a marker that indicates if you were successful or not. I think the most obvious is the feedback one receives when it's all said and done. It could be a simple heartfelt thank you – or the hug you receive from them. But when I hear, "This is the best wedding, I've ever attended" from their guests is a great marker of a successful event.
At the end of the day, when I can lay my head on my pillow, with a smile, and fall asleep with peace in my heart is success enough for me.
Who else deserves credit – have you had mentors, supporters, cheerleaders, advocates, clients or teammates that have played a big role in your success or the success of the business? If so – who are they and what role did they plan/how did they help?
Geez, this is a loaded question because there are so many people on this road that has helped to make Percy Sales Events the company it is today. First and foremost is the constant support of my husband, son, family and core group of friends. They have always had my back and supported me in making sure that Percy Sales Events is the company that it is today – pushing me to believe in myself, to go beyond and giving me the opportunity to grow without fear.
I have to say that the vendor partners who have been with me from the beginning and who I've grown up with have played a huge role in the success of my business. We've learned from each other and as we all grew, we never wavered on the support of each other.
I've had wonderful people who believed in me throughout my career as an event planner – from my first boss, Roberta Seaward, who hired me as an event planner back in the early 90s on a whim and who saw something in me that I had not yet seen. Steve Kemble, who mentored me in Dallas to make sure I succeeded in becoming a well-rounded, well-respected event planner and who taught me the importance of giving back to the community. Katherin Dockerill, my director at the tech firm, who pushed me to explore my talents and to never give up even during the tough times.
Additionally, I could not be who I am today without the love and support of the Santa Barbara and Los Angeles event industry, the people I have had the opportunity to mentor and those who gave me opportunities throughout this journey. So many people to thank and so many I am thankful for in coming into my life and the life of Percy Sales Events.
Contact Info:

Image Credit:
Matei Horvath Photography, Brian Saculles Photography, Jeff Newsom Photography, Jenny Quicksall Photography, Linda Arredondo Photography, Sonja Production
Getting in touch: VoyageLA is built on recommendations from the community; it's how we uncover hidden gems, so if you know someone who deserves recognition please let us know here.