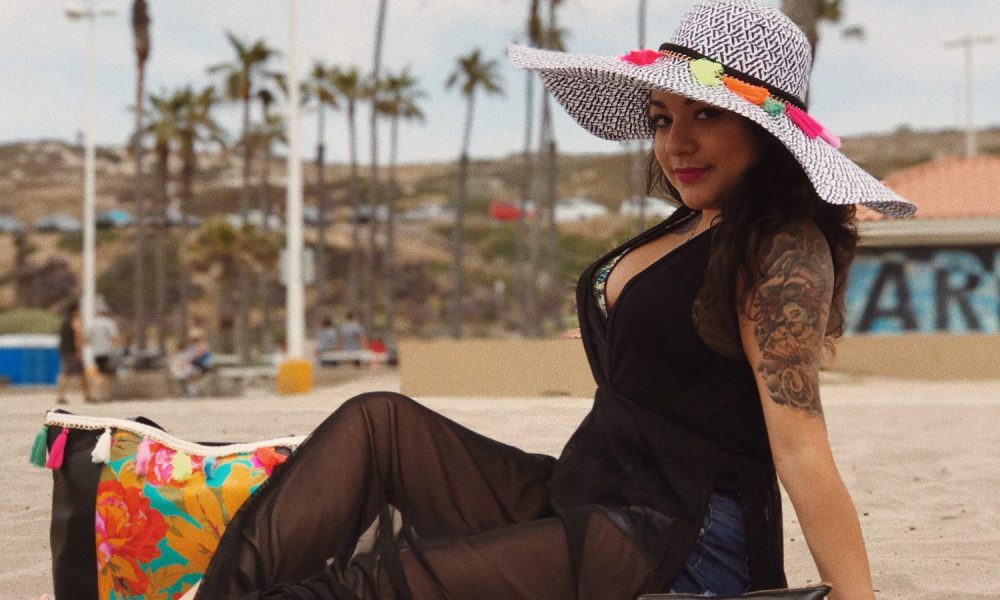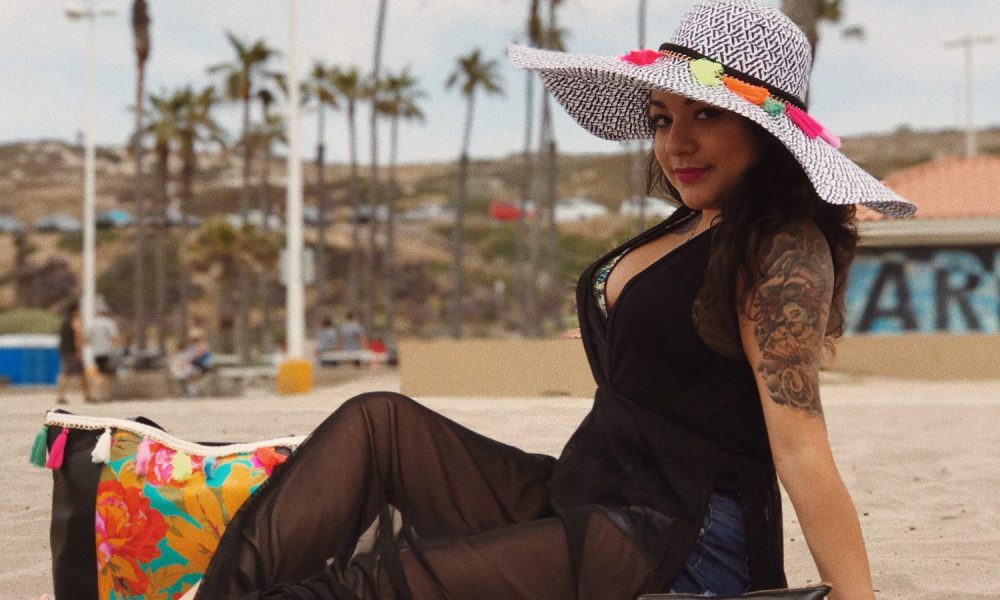 Today we'd like to introduce you to Paulina Chavez.
Paulina, please share your story with us. How did you get to where you are today?
I've always had a passion for fashion! I was born in Mexico but I was raised in the city of Hacienda Heights, C.A. All my education was in America. My parents of Mexican origin migrated to America as early as early as the 80's to land the American Dream. I can vividly remember ever since I was a little girl I was going to be an entertainer and in the fashion industry. I always was singing, performing, or making artsy creative ideas come to life with my cousins. I am definitely into all types of artistry. I love Los Angeles, it's the only city that is deeply rooted into my heart, it holds so much valuable memories of my family established business. I also love the people from all nationalities that all become one.
After High School, I found myself having to choose between going to college in the U.S. or moving back to Mexico, due to the fear I wasn't going to be able to attend college. I had decided I was going to pursue my dreams in Mexico.
I went to a very prestigious College in Guadalajara, studying to be a nurse. I found myself in a melancholy, I didn't adapt well to Mexico, due to my upbringing in California where my heart still was. I took a risk in 2008 to come back to California, only because I had gained knowledge that I could attend college in Cali. I made it to California safely, was received by my father, signed up for college, and at the same time my father being a business man, knowing I was going to have a hard time finding a job had the idea & granted me an opportunity to own my own boutique. VixKyttenGalore was born in my boutique back them names Poise, inspired by my passion for fashion and the love for my cat Vampira, who was all black with cute green eyes, and purple cute ears. She was always at my shop, and people loved her. I knew I wanted to create something but never thought purses, they just weren't my thing.
One day, a woman brought in her handmade purses in my boutique interest to see If I would sell them at my boutique. It was love at first sight, when she told me she handmade them all. I was so inspired and immediately offered her a deal, being the business woman that I am, I assured her she could display/sell as many purses and keep all profits, as long as she taught me how to sew. It was settled.
I was beyond in love with every step in the process of designing & creating purses by hand. Every stitch literally felt like it stitched up every broken piece inside me, so therapeutic, and gave me also a new found mindset of I can do anything! Ever since then for the past 8 years I've just been growing as a woman, in spirit, feeding my mind, caring for my health, and learning most importantly in design. Every design derives from human emotions, situations, stages in life, where all individuals in this world might come to face, just as I have, maybe they can relate, but one thing is for sure we always Overcome. VixKytten Galore Handmade is founded on Faith, Love, Kindness and Creativity. I am proud of my growth and am grateful for every opportunity. I face every challenge with a will, strength and peace that God can only give me. My brand represents, the believers, dreamers and go getters of this world, the ones who even if they aren't considered or given a legal status to be able to provide and live a good life, still make their money regardless of not having a job and make a decent living. They make a Job, create the job that embraces their individuality, and allows us to enjoy from their services and human connection. I'm always here to support, and empower as many people as I can by letting them know to never give up, and to remind them only way to true success & happiness is with God by your side, being a hard, persistent worker, and doing what makes you happy always. Follow your passion!
Great, so let's dig a little deeper into the story – has it been an easy path overall and if not, what were the challenges you've had to overcome?
Never is, but it is what you make it, never let fear get in the way. Life has its struggles, but you get back up and do it better, because you learn and fix your mistakes. I faced many struggles, so many that truly I look back now and think "WOW how the heck did I do it"" It has all been through the grace of God. My childhood upbringing, up to my teenage years was with wealth & my family's love & support.
In 2009 my family was deported, and I was about to embark in a journey alone, with all the left over stuff we had from my 5 bedroom house and 2,000 square foot boutique. I had to close it because my landlord took advantage of my vulnerability and tried to harass me when I tried to explain to him my situation with my family. After I was forced to close my business, because my landlord would come in like his actions weren't wrong, I just felt uncomfortable and moved everything to my house. With my store being the only source of income, it wasn't enough for the mansion and boutique. 2009 was a rough year when the recession hit and a lot of people where losing their houses. Due to the lack of financial income, and recession we had to foreclose our house. I didn't have much help besides a couple of good friends. I managed to move it all and pay storage for some years and get a job in an office in real estate late 2011 early 2012.
Throughout the beginning of 2012 -2013 I was living from house to house, and basically paying storage, and really had nothing to call my own home I hit a depression hard. In May 2014 I managed to save up money for an apartment in Compton, Ca. I wasn't to ecstatic about the area, I wasn't used to seeing all that I saw in one day, lol but I was just so happy I found a home. Ever since 2014 when I began to settle in I was able to begin to actually focus on my brand. And ever since then I just have given it all I got, taking in the daily struggles, enjoying the small things in life, and trying my best to not let my environment affect me.
Building and changing my mindset to a positive one against all odds, and not let where I live determine my character or outlook on life and my dreams. I had it all, lost it, never got my family back, gained only a conviction to make my brand grow so I can continue to help my family in Mexico, and show the world God has a purpose, destiny ready for us, and I'm hoping my story inspires and touches people's lives. All my struggles made me stronger and I'm determined to make all my negative life experiences into a positive testimony.
People need hope, and I aspire that through my story they gain some, I can relate if you feel like you lost your self through tragedies, your family, or your material things. A reminder, God always replaces what you lose, with something bigger and better for you. Seek Him! There's Hope and Joy in God that is waiting for you with open arms and ready to supply you with all the spiritual armor, wisdom and love and most importantly Hope that you need to keep thriving to be the best version of yourself, so you can do what makes you happy and take care of those you love most and are important to you.
To help others along the way, regardless of your financial situation, money isn't everything. Nevertheless, always putting God first, and remembering the world is only temporary, but God and Eternity is forever.
VixKytten Galore Handmade – what should we know? What do you guys do best? What sets you apart from the competition?
I am a one-woman handmade brand, I start from picking out textiles, to drawing designs, packaging, market and do all the creative design behind the brand. I specialize in purses/bags and daily essentials. I am known for creating quality unique, sophisticated, trendsetting handmade designs and my craftsmanship. I am recognized for my talent and loved for my bold, daring, very fresh and flirty transcendent styles. I am proud of a lot, but I am most proud of my company because as it grows, it is helping others aspire and motivate them to follow their dreams, and that regardless all the obstacles, my designs exude only positive, lovely feelings of empowerment. I am also proud of my brand being all pro- environment, meaning we use all vegan textiles, and we encourage people to recycling their material. I am also proud of the accomplishments and recognition's I have received from people, and also people in the entertainment industry, from radios hosts, social media influencers, to television journalist, they have all came across my work and loved and admired it. I am very happy and grateful. I know that what sets me a part from others are my signature look and also the customization service I offer to anyone who's always dreamed of designing their own purse to fit and show of their personality literally on their shoulders. It is a blessing to me to be able to help peoples purse visions come to life.
Pricing:
Price Ranges from $5-$100
Cusom Orders all start at $40
Contact Info:
Website: VixKyttenGalore.Bigcartel.com
Email: VixKyttenGalore@gmail.com
Instagram: VixKyttenGalore
Facebook: VixKyttenGaloreHandmade
Twitter: VixKytten

Image Credit:
Photography: James C @Jamescarranza
Make-Up: Raqueline S. @radeancebeauty
Getting in touch: VoyageLA is built on recommendations from the community; it's how we uncover hidden gems, so if you know someone who deserves recognition please let us know here.