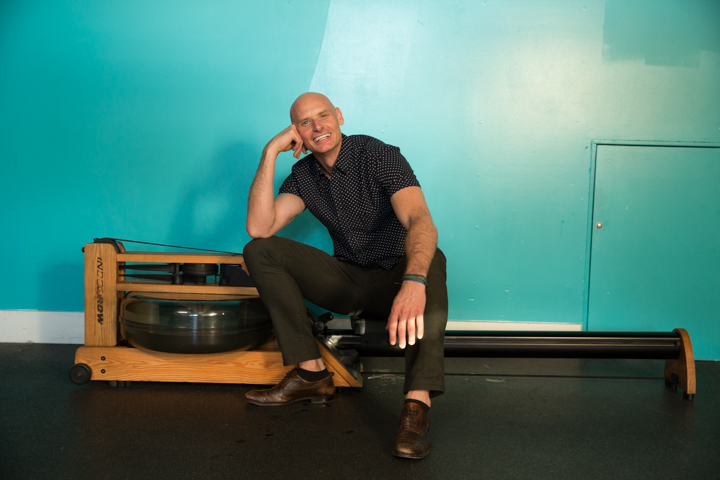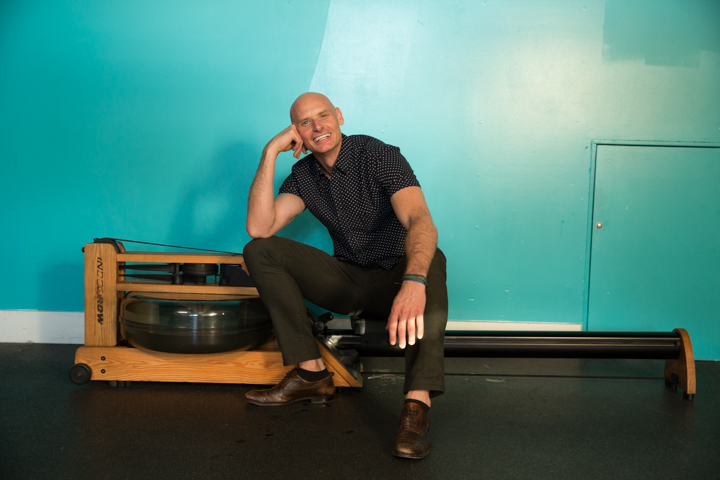 Today we'd like to introduce you to Paul Vincent.
Paul, can you briefly walk us through your story – how you started and how you got to where you are today.
My brother Dr. Christopher Vincent and I were both former athletes and had our own practices across town from each other. I have a Masters Degree in Human Performance and Mechanics and he is a Sports Chiropractor. We decided to merge our practices in order to provide everything a professional athlete would need to perform at their best, all under one roof. We established a good reputation among athletes and this got the attention of some big-name Hollywood starts, we now manage the health of many of these actors.
Has it been a smooth road?
It has by no means been a smooth road. We made a lot of mistakes at first, but you have to make the mistakes in order to learn. We were following the norm before, business as usual. Once we mixed it up and created a whole new way of taking care of people's health we everything changed for us.
We'd love to hear more about your business.
We are known for taking personalized health management to the next level.
When we combined forces in 2010, the idea was somewhat unique. We did it so there could be consistence between the care the athlete got. So the massage therapist was working on the same thing the trainer found was tight in their session etc. Recently, we have taken our method one step further and we now blend all sessions. We think this is the future of wellness and the best possible care anyone can get. If you are here for fitness training, one of our doctors comes to the end of your session to evaluate and treat any slight nags. Or you might be in for a chiropractic treatment and we will blend massage. This does not only hugely improve the results it also is a much more efficient use of the client's time, they are getting a team of practitioners working on them at once.
Over the past few years, we have gotten heavily involved in working with actors on film, we look after the health of leads in films like Star Wars, Mission impossible, Star Trek, Blade Runner and many others. We now focus on managing people's health. We find the actual sessions are only about 10% of what it takes to cause real transformation in someone's life. Each of our clients gets their own heath coach and a whole team of practitioners. This group ensures you meet your goals by supporting you to make the necessary changes for you to look and feel your best. We are interested in clients that are really ready to get healthy and make some significant changes, we can make you look like a super hero you just have to be ready. We don't believe there is a fitness ideal, it is up to you the results you get. You don't need to cut everything fun out your life, we believe in keeping your life as normal as possible and having your health results be a byproduct of your lifestyle.
Is our city a good place to do what you do?
Yes, I think this is a great place for a business like our or any business actually. There is a great attitude in LA it is very can do. Everyone is up to something and everyone is willing to support you and they believe in your ideas. For my industry, this is a particularly good location as Californians forge the way for a lot of health and wellness practices. We are often the pioneers in health and fitness and influence a lot of other places. Even if the idea doesn't start here we are willing to give it a chance and try it out.
Contact Info:
Address: 1934 14th street, Santa Monica, CA 90404
Website: www.AltusHealth.com, www.PaulMVincent.com
Phone: 310-452-1800
Email: Alus@Altus-Health.com
Instagram: @Altushealth, @PaulMVincent
Facebook: Altus Sports Institute
Other: (Podcast) Reimagining Health and Fitness