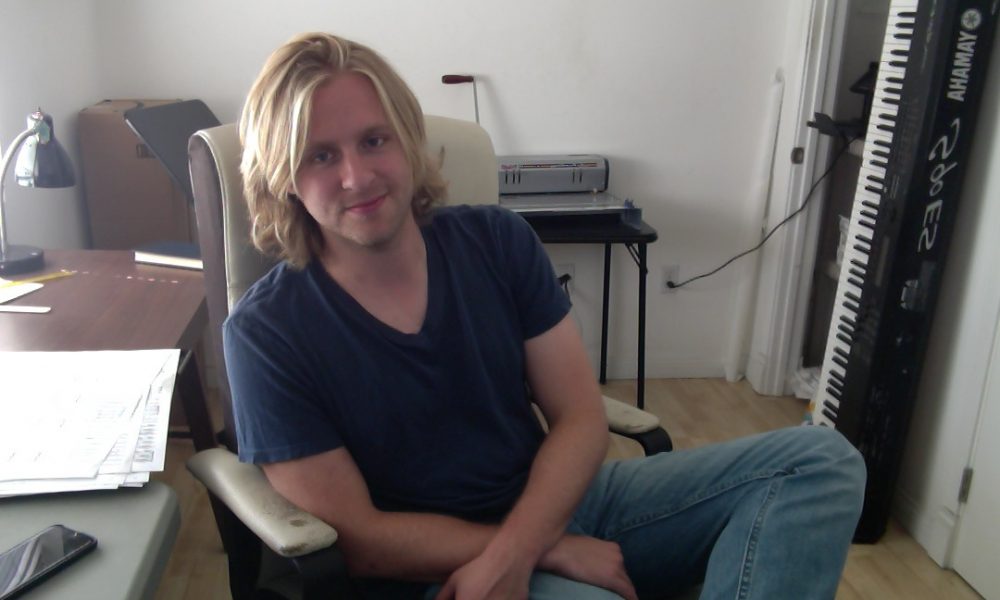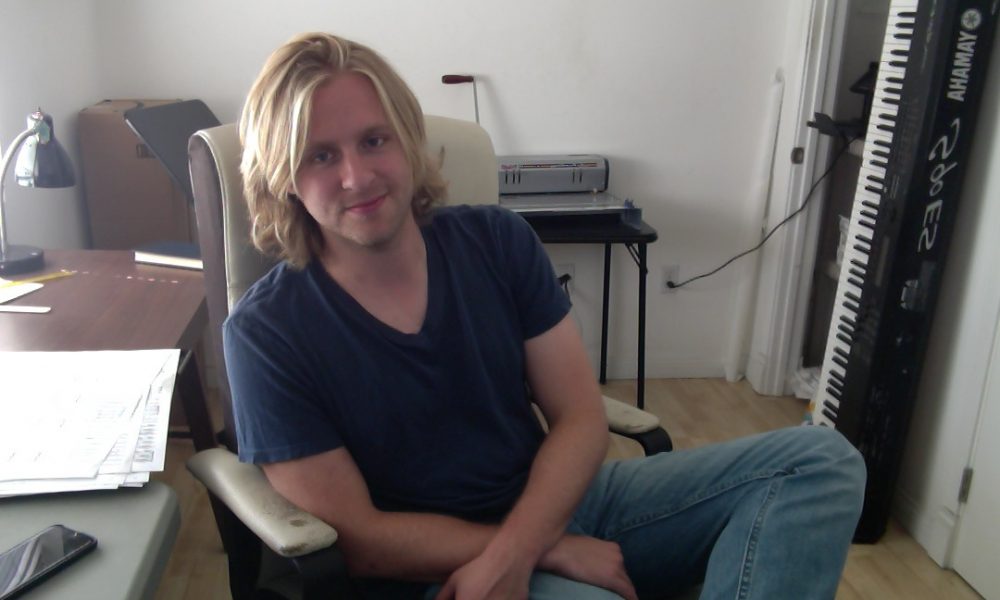 Today we'd like to introduce you to Patrick O'Malley.
Patrick, please share your story with us. How did you get to where you are today?
I grew up in Auburn, Indiana, and I remember having a curious fascination with music even before my parents sent me to piano lessons when I entered 1st grade. There would be certain moments in songs on the radio or in movie or video game music that I wanted to listen to over and over again, without really knowing why. There was something about these special moments that just ignited my imagination, and I used to think up all kinds of crazy stories to go with the music that had nothing to do with the original song! Sometime during middle school, after I had a few years of learning piano, I started making up my own tunes at the keyboard, most likely as a way to avoid actually practicing. Then one day I simply thought, "Why not try to write some of these things down so I won't forget them?" That was how I started composing. I loved how instrumental music, especially with an orchestra, did not explicitly tell me what to think about or how to relate to it. As a kind of awkward kid in school, classical and film music was an enormous source of meaning and inspiration.
I decided to major in composition when I went to college. I did my undergraduate work at Northwestern University, where I split my time pretty evenly between writing classical music and scoring student films. I learned a great deal about the basics and logistics of composing and got plenty of bad habits out of the way. After graduating, I decided that I wanted to pursue classical composing over film music for the time being, so I applied and was accepted to the University of Southern California's Master's degree program in composition. Moving to Los Angeles has been a life-changing experience, and the quality of my work really improved at USC. The wealth of musical performances and artistic endeavors I have access to here in LA is far more than I was able to experience back in Evanston, and that really helped me to "discover" a part of my musical self that previously felt missing.
After two short years in the Master's program, I decided to stick around and pursue a Doctoral degree, which I just completed this past summer. Since moving to LA in 2013, my work has been performed by several orchestras, chamber ensembles, and professional musicians throughout the country. Most importantly though, I have been able to focus on a musical sound that feels very exciting to me, and will hopefully be something that can contribute to the great variety of art being made here.
Overall, has it been relatively smooth? If not, what were some of the struggles along the way?
Ironically enough, the road for me has simultaneously gotten easier and harder moving forward with a career in music. In terms of school and technical abilities, things certainly got easier with practicing my craft and implementing all of the useful experiences I have had with teachers and other musicians and ensembles. This has also made freelancing for other composers and musicians, as well as occasionally teaching, a much easier process as well. Where things have gotten more challenging is in some aspects of the creative process. I remember that when I was in high school and college, I would write tons of music without much care as to what kind of message or style it was in, or really even how "good" it was beyond a basic sense of quality. Now, I take a great deal of care to really commit myself to musical ideas that have a genuine feeling of salience and resonance, no matter how abstract the piece in question may be.
As a result, my musical output is overall less in terms how many projects I finish compared to when I was first starting, but I can confidently say that what music I do finish and put out is far superior to the pieces I was writing when I was younger. Sometimes it can be very difficult to get a piece of music off the ground when I start writing, which can feel very challenging and even frustrating, but I know that the more bad ideas (or even just "ok" ideas) that I filter out will make the final result much more worth it. It can be a real struggle, but once I get past that stage I always feel very proud of what I've accomplished. There are other artists out there who suggest that you should always feel great during your creative process, but I'm not convinced that that philosophy always results in the best work – kind of like going to the gym but only doing easy exercises without breaking a sweat. I think it is important for artists to always push themselves, even if it sometimes feels uncomfortable, in order to realize a fuller potential.
A more specific answer to the question would be learning how to write for orchestra. Young composers get so few opportunities to write for professional orchestras, that it is very hard to try out new ideas for the medium and get them right immediately. There are of course many resources readily available to composers these days to help get a grasp on how to write for orchestra (it still amazes me that we live in a time when you can look up most scores for classical music online for free), but it still requires a good deal of hands-on experience to really start to understand how the orchestra functions, and then develop a sense of intuition that will help make your ideas work more quickly during rehearsal.
We'd love to hear more about your work and what you are currently focused on. What else should we know?
I primarily write for orchestras, chamber ensembles, solo players, and occasionally I score films. If there is a single word that sums up my work, it would be "balance." I grew up being very influenced by both classical music (old and new) and film music, which in some ways are very similar, but in other ways extremely different. As such, my music tends to blend expressive, communicative ideas, with things that an audience may feel are new or unusual. To me, if I am going to challenge a listener with a crazy sound or dissonant texture, I need to have something familiar sounding also in the piece in order to create a sense of context and narrative. In terms of subject matter, my pieces greatly vary from subject to subject, whether they are about art, nature, philosophy, emotions, or other types of music. Yet in every piece I try to create an experience that will engage the imagination in a meaningful and interesting way.
Much like my experience growing up, I do not want to create music that explicitly tells listeners what to think about, but will rather be a catalyst for their own emotions and memories, while hopefully showing them some combination of sounds that feels fresh and new. Getting this balance correct is at the core of all my recent work. Even if I'm writing a piece that is very abstract and perhaps hard to describe in words, if I feel genuinely excited about what it is that I'm writing, then the chances of someone else being exited by it are very high. I think that pieces such as my Violin Concerto, Rest and Restless, and Loneliness in a Beautiful Place demonstrate this style very clearly. I believe that my dual interest in classical and media music gives my work a style that is somewhere in between the two, which has helped me stand out in today's composing environment.
I also enjoy working for other composers and musicians, because often times a musical project can't all be done by one person. One of my favorite experiences was arranging composer Austin Wintory's Grammy-nominated score for the video game "Journey" into a fully live concert for chamber ensemble and game players. The show is called Journey LIVE, and it has been one of the most memorable experiences for me working in the field, as it effectively combined both my interests in classical and media music in a really unique way.
Looking at my current projects, I just finished composing a piece for large orchestra for the New York Youth Symphony, which will be premiered next year at Carnegie Hall. Needless to say I am very excited to be making a "Carnegie" debut, especially by writing an orchestra piece! My previous orchestral work, Rest and Resltess, has two upcoming performances with the Ft. Wayne Philharmonic in November and the Minnesota Orchestra in January. I'll also be debuting my first choral piece in November with the New York Virtuoso Singers. In terms of writing, my next commission is for the wonderful Chicago-based group Fifth House Ensemble and will be a celebration of the Chicago river system. I will be writing that piece during a residency at the historically preserved home of the famous American composer Aaron Copland, which I'm very honored to have been selected for.
If you had to go back in time and start over, would you have done anything differently?
When I was younger, my interest in music and composing really helped give me a sense of identity, especially during high school when I was the only person I knew who wrote instrumental music. This made me really delve into only the types of music that I was immediately interested in and sort of ignored everything else for a very long time. In hindsight, I wish that I had taken the time to listen to other genres of music, especially genres that used instrumentals a lot such as progressive rock and electronica. I've found that in recent years, getting to know other genres has led me to think of new combinations of musical ideas in classical and scoring contexts, which I would have never discovered if I had just kept listening to the genres that I was already familiar with.
Living in LA with so many different genres of music available to go and see has also helped with that. I don't consider myself a "genre-bending" or "post-genre" artist in any regard, but looking at what other artists do in their own field often inspires me to ask what would happen if I took some quality of their work, such as a formal choice or instrument combination, etc., and tried it in the context of my own music. Would it work and would it sound new? I would encourage young composers to try to take time to look beyond their favorite types of music for fresh ideas.
Contact Info:
Image Credit:
Patrick O'Malley, SoStudios Photography, Recording.LA, Hear Now Music Festival, ASCAP, New Jersey Symphony
Suggest a story: VoyageLA is built on recommendations from the community; it's how we uncover hidden gems, so if you or someone you know deserves recognition please let us know here.