Today we'd like to introduce you to Patrick Brady.
Hi Patrick, it's an honor to have you on the platform. Thanks for taking the time to share your story with us – to start maybe you can share some of your backstory with our readers?
I was born in Charlotte, NC and I spent most of my life there and in the surrounding areas. I spent a lot of time creating and acting out stories with my friends and my step-siblings because I needed an escape from the world around me. I felt so at home in these stories, but at the time I didn't realize just exactly what I was doing or that it would take me 3,000 miles from home. Around age 8 or 9 is where I actually started to make content. Two of my step-siblings and I started to go around our neighborhood with a camera my sister had and make horror short films. I'm sure if I saw them now I'd think they were terrible, but back then they were incredible pieces of art that have since been lost to the vast sea that is Youtube. My experience with theater didn't start until I hit middle school. I needed to take an art class and at the time, I hated the idea of having to draw anything so I took the Drama 1 class and immediately fell in love. A lot of that was thanks to my teacher, Mrs. Boone. She really encouraged me to continue pursuing art in any form and to join the school's drama club. That's where my love for theater really took off, but it wasn't until high school that I thought of acting as a career choice.
I went to high school in a tiny town called Indian Land, South Carolina. Yes, that is unfortunately its real name. Before I even joined the drama program at ILHS, I joined the marching band. I had done band in middle school and enjoyed it so I figured I'd try marching band. I did love it for a time. I was in the band until my junior year until I joined the color guard as the only guy on the team. As much fun as it was, though, it wasn't where my heart was at. Most of my free time was spent dedicated to the ILHS Drama Club. We were a very small, horribly underfunded group. We didn't even have an actual stage. We had twelve table-like panels that had to be hooked together in a certain order or else they wouldn't work properly. Honestly, I could spend half an hour complaining about that "stage" but I'll save you the trouble. I started as a freshman and was in the club until I graduated. I was in at least one show every year and involved with pretty much all of them. I even helped co-direct one my senior year.
When I started high school, I had originally planned on going into psychology, but that changed entirely by the time my junior year rolled around. I knew that regular school was not for me. Acting was my only solace in a world that I honestly didn't want to exist in anymore so when the discussion of college came around, I knew that the only way I was going to school was if I could perform. I had heard about this school called the American Musical and Dramatic Academy from an alumni friend so I decided to go audition. I was terrified. Getting into this school meant everything to me. I know it probably wasn't the case, but it felt like my make or break point. The audition went well. I did a monologue from Much Ado About Nothing, which I still love to this day, they interviewed me, and I left. The fate of my future now resting somewhere in an admissions office in New York. Weeks passed and I heard nothing. About a month later I got a call telling me I had gotten in. Apparently, their acceptance letter had been stuck between two doors at my house that we never used and had just been sitting there for three weeks. So after I graduated high school, I moved across the country to be on my own in Los Angeles.
Despite being lost in a big city, college was mostly enjoyable. I got to do several shows such as "Picnic" and "Shakespeare in Love" and I met some amazing people. Teachers and friends that I still hold dear. I also started acting professionally while I was in school. I did my first few short films through schools like Chapman and AFI. By the time my last semester came, I was excited and ready to jump into the world of acting. Then the pandemic hit. I was so close to being done with school and starting my career and then all of a sudden the world just stopped. I ended up back on the east coast, living with my mom and for a while, it seemed like all the work I had put in was for nothing.
The entire entertainment industry was at a standstill. I took a semester off from school because I really didn't want to graduate online, though that's inevitably what I had to do. My last semester fell flat despite my best efforts and watching my graduation on a computer screen really made me feel defeated. I was experiencing something so unprecedented with students all over the world and I wasn't sure what it meant for my career. Luckily, thanks to one of the programs at AMDA, I managed to get an agent out of the gate which really picked my spirits back up. Once the industry started to open up again I began submitting, hoping to find work. It's been a slow process, but I finally feel like I am getting to the point where I wanted to be where I graduated. I'm in a theatre company called The 68 Cent Theatre Company which is a part of Theatre 68. I've got to be back on set doing some work for HBO and I'm going to be working for Universal starting in the fall.
I never really imagined this is where I'd be at when I started that dram class all those years ago, but despite all the setbacks I'm looking forward to creating and growing my career in the future.
Alright, so let's dig a little deeper into the story – has it been an easy path overall and if not, what were the challenges you've had to overcome?
It definitely has not been a smooth ride. I've encountered a lot of obstacles in my life. To be honest, if you had asked me six or seven years ago if I thought I'd still be alive to sit here and tell you this now I would have said no. I dealt with a lot of childhood trauma. Both my parents divorced, remarried, and divorced again which made my childhood pretty turbulent to say the least. I moved around a good bit and never really had a solid group of friends or any kind of support system until high school. Even when I did finally start making good friends, my past trauma had a really negative impact on me in high school. I started failing classes, skipping school and self-harming. I even ended up in rehab at one point. It was a struggle to climb out of that hole and I can't say that I've even entirely made it out yet.
I've also faced a lot of financial instability throughout my life. I moved in with my mother full time when I was thirteen and we only ever had a few dollars to our name. My mom bounced from job to job and while she did the best she could, it was a struggle to stay afloat on our own. I will say that she did always make sure that no matter what, I had a roof over my head and food to eat and I'm always grateful for that. It also made college a big issue. AMDA is technically a private college so it was never going to be cheap. I was told by a lot of people, including my family that I was making a poor decision and that I just needed to stay home and go somewhere in the state. I just couldn't stand to be stuck in a small town for the rest of my life though. I needed something different than what everyone around me was doing.
Another obstacle I faced was moving to L.A… Being a country kid in a big city all on your own is quite the culture shock. I had never been around so many people before and I did not adjust quickly. My first few semesters of college were spent hiding in my dorm because I didn't know where to go or what to do and I had nobody here to show me.
Thanks for sharing that. So, maybe next you can tell us a bit more about your work?
I am an actor. That's a statement I've had to remind myself of a lot in recent years because as any creative knows, it's a struggle to get started and you bounce between a lot of jobs while you build your career. I have dedicated my life and left a lot behind because in my soul I know I was born to perform and despite the hardships, I've faced nothing is going to prevent me from reaching my goals. I think what I'm most proud of is being the first person in my family to escape the small-town life and chase something bigger. A lot of people never believed I would actually make it out to L.A. and I do take joy in having proved them wrong.
Something that really sets me apart from others, though, is I never came here seeking fame. I've never desired the celebrity or movie star life. I came here to do two things. Support myself in a career that I love, no matter what that looks like, and to act as a voice for people who feel they can't speak out on their own. Performers have a duty to represent groups that often go by unnoticed or forgotten. For me, that's often people with mental illnesses or disabilities. My work has always been in service of telling stories that people may not always be comfortable with, but often need to hear.
We'd be interested to hear your thoughts on luck and what role, if any, you feel it's played for you?
As an actor, you always rely on luck to some degree. It's just the nature of the business. You never know what casting directors are looking for and you could have people who have seen you in the past reach out to you for future projects. I think this applies to most people's lives. We all rely on a little bit of luck, but you'll get nowhere just relying on it. My own actions, both good and regrettable, have led me to this point and I have put in the work to make sure that a small amount of luck has the best chance of helping me succeed.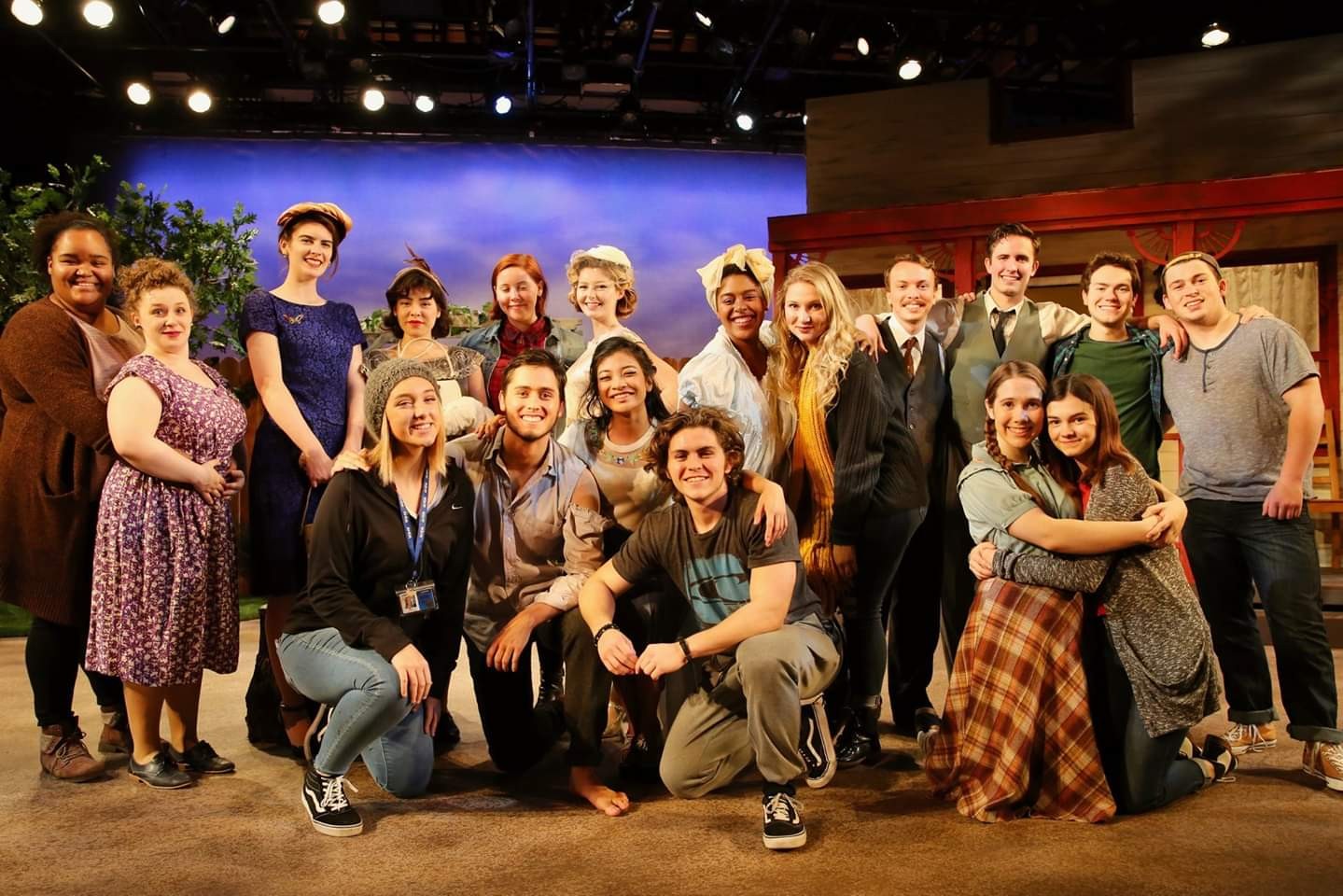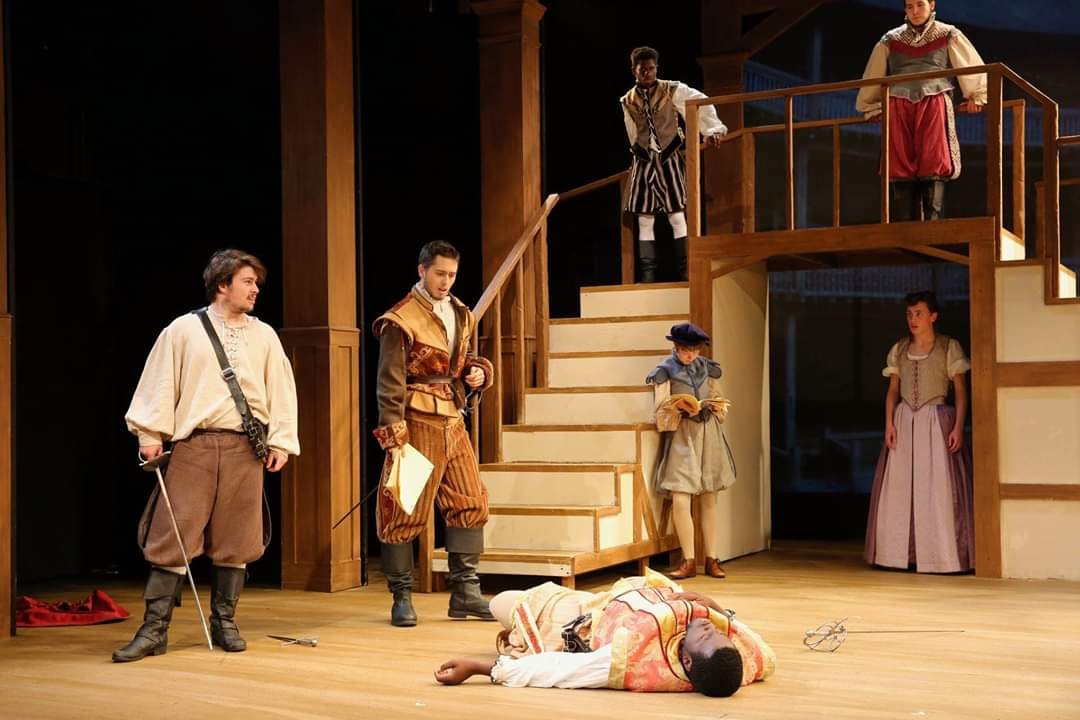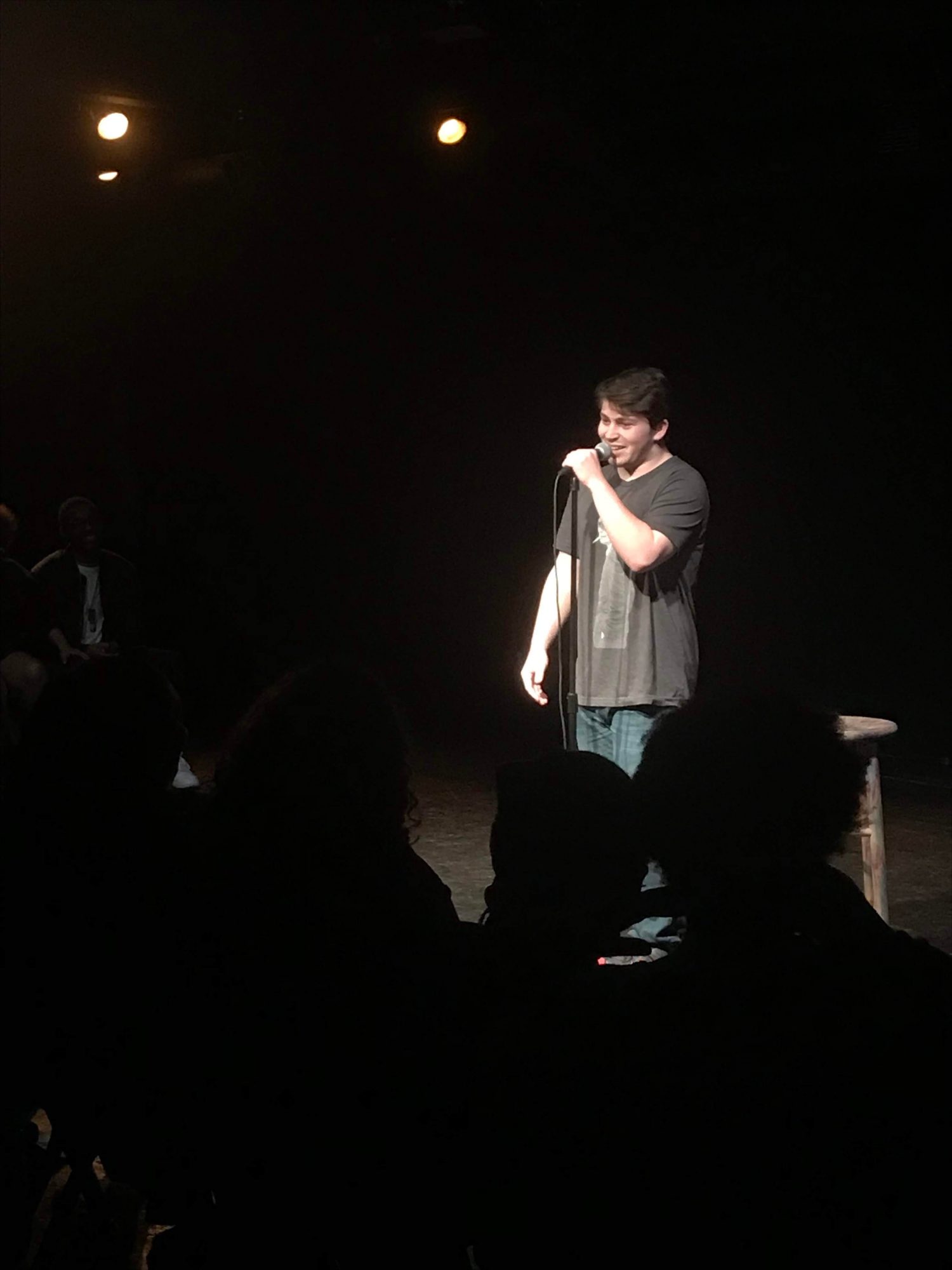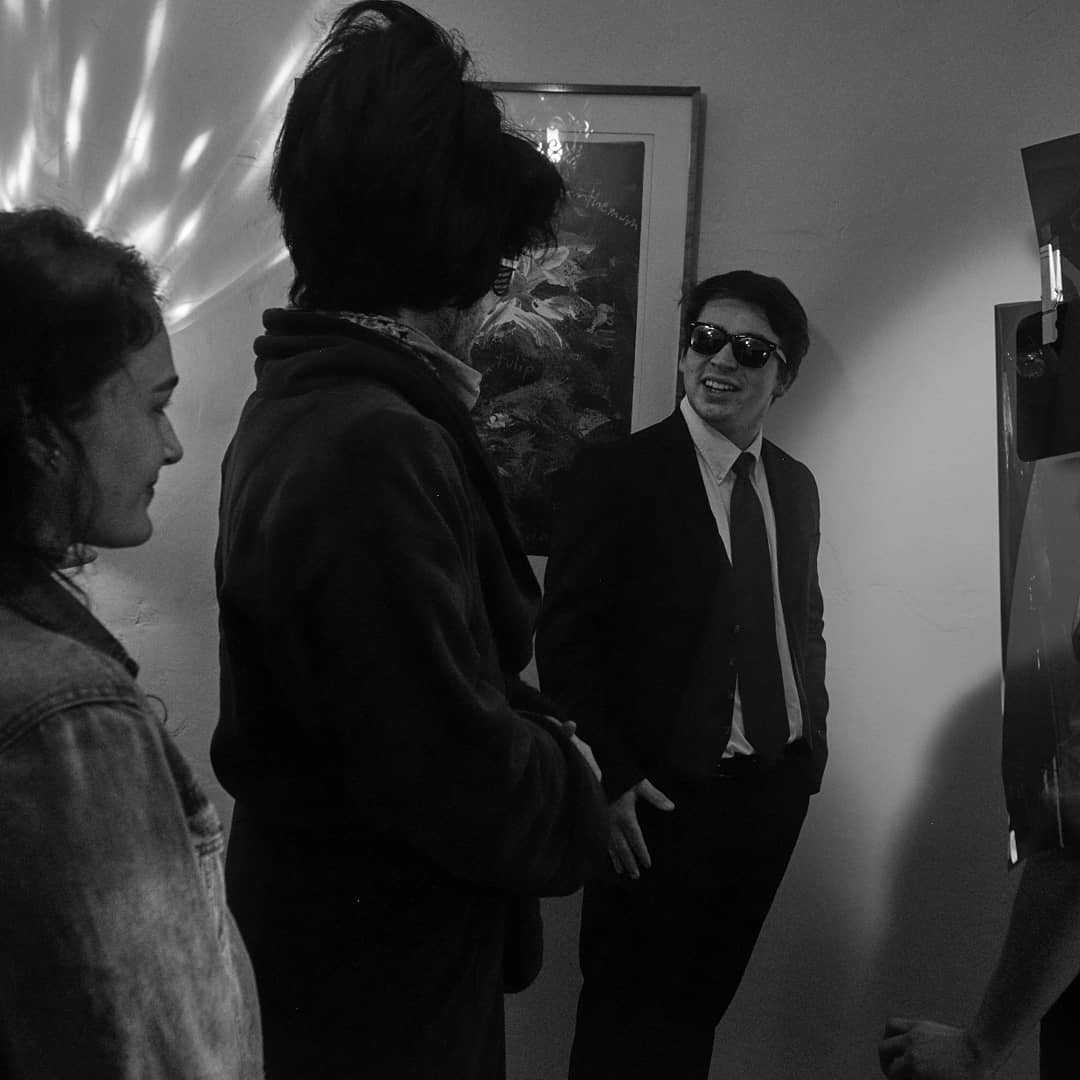 Image Credits
John Wiltshire Tony Zimbardi
Suggest a Story:
 VoyageLA is built on recommendations from the community; it's how we uncover hidden gems, so if you or someone you know deserves recognition please let us know 
here.