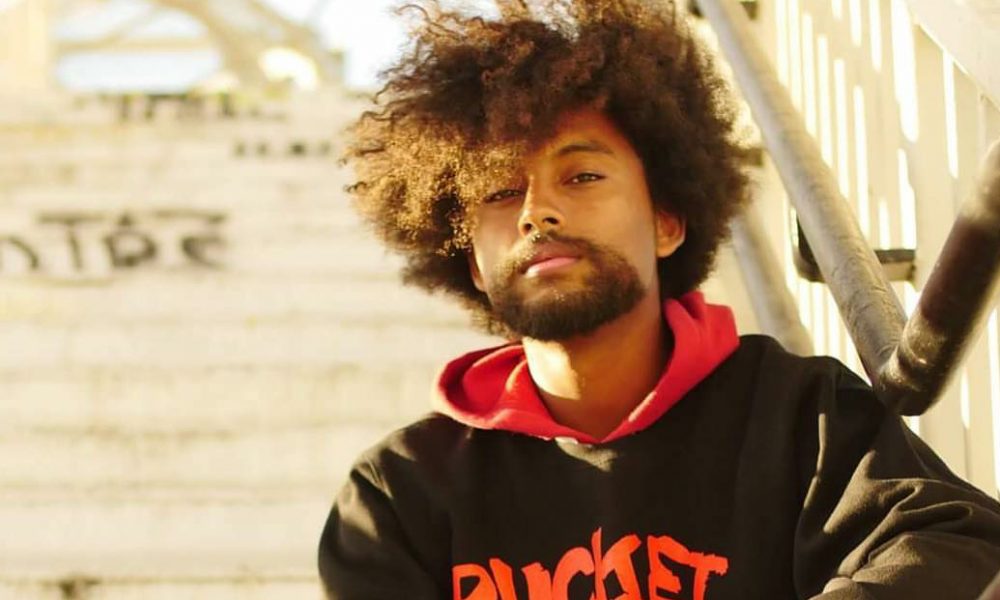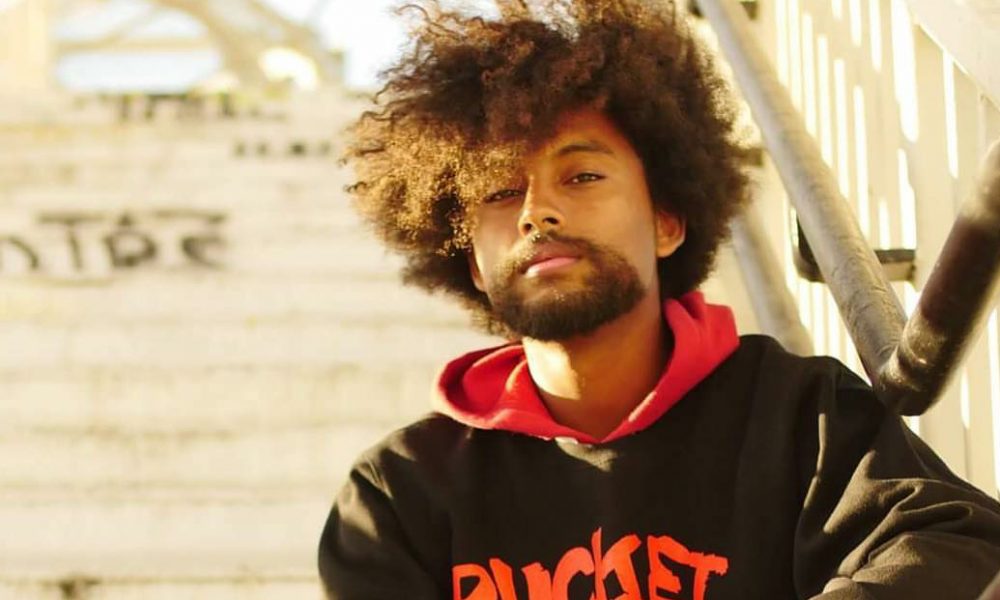 Today we'd like to introduce you to Patrick Anthony Taylor.
Patrick Anthony, let's start with your story. We'd love to hear how you got started and how the journey has been so far.
I've always had an inclination towards the arts. I don't know if it's because I was into it or if it was because others around me told me I was good at it. Either way, it's a muscle that I always try to use. I'd say that my story stretches back as far as 3rd grade when I had the choice to join the new band program at my elementary school. For the school, it was a great opportunity. They had just gotten a grant, bought a bunch of instruments, hired a dude to teach and went straight to the "exemplary" students in grades 3 to 5. I was one of them. They told us the class would be from 1 to 2pm and if we'd like to join. At that age, I was precocious and very aware of the clock, always knew what time it was and when stuff was happening. But I was still a 3rd grader and I knew I couldn't stand math which happened at the same time as the class. I don't think any of the faculty cared about the assignments that the students would be missing. I always thought I'd get like a packet of work to makeup but I'm pretty sure the staff was so happy to have a band class that no one even thought about it, plus we were "smart kids" so it shouldn't have been hard for us to adjust. To this day, I still have a hard time with the multiplication table. I never memorized it like 3rd graders were supposed to back then. But damn could I play that flute. This seems like a very insignificant story but it's a theme my life has going forward. My family, teachers, and peers always said I was pretty smart. Always being switched over to magnet classes. I wasn't exactly pushing against this idea that was built for myself but I wasn't really disagreeing with it either.
My mom always wanted me to become a doctor of some sort and I actually tried pursuing that career. My grandmother, Ruth Robertson, and her kids were heavily involved with important Kaiser Permanente staff. Even now, I still get invited to luncheons in my grandmother's honor for her contributions to Watts alongside Bill Coggins and Sweet Alice. Watts is small but rich in history. To keep it short, after the riots on 103rd street a bunch of local moms got together and started trying to reshape Watts back to something civilized. They were called the parents of Watts. Even now, I still have regrets for not having the chance to really ask my grandmother about any stories she might have had from that time. She's as far back in my family tree I can go. All this is back in the 60's way before my time. That's when my mom was born and all her brothers and sisters. Needless to say, my grandmother and her children were pretty well known in the community. Then my generation, all of her grandkids, were born. So everyone knew us too. I still remember all the community events happening that my grandmother would drag us too. I remember visiting Sweet Alice when all of Watts flooded in a freak hailstorm about 15 or so years ago. I've always wanted to honor the legacy of my grandmother and Watts as a whole.
Fast-forwarding a bit, all through middle and most of high school I never let my art or my grades slip. I was by no means a straight A student but I always had a piece of paper and a pencil, drawing or writing. By this time, I graduated to saxophone and I've been playing since I was 11. All the while I had some pressure to keep it up so I could go to some fancy med school or whatever. In high school, I was in two programs simultaneously. CalArts had the program CAP/SPMAP, which was teaching animation at the Watts Towers twice a week to grade school students for free every week during the School year. And Kaiser had a sort of "Youth Preparation" Workshop every Saturday and it was serious. Applicants had to interview to get into the program and then had to interview again upon completion the course. Kaiser promised a job/internship for anyone who completed the course and proved a good fit after the second interview. It was all actually really cool. I loved CAP and making weird animations with my high school friends, people I'm still friends with to this day. The teachers there were masters and I honestly couldn't have had a better ground as a visual artist without them and felt free to express myself. Kaiser on the other hand introduced me to the real world, getting a job and keeping it, telling me about all areas of the medical field and prepping juniors in high school with everything they would need to know in order to succeed in the medical field. It was humbling knowing that no matter what we do on this Earth that we are all still human and I've always wanted to help people in anyway that I could. Turns out, I was actually too young to start legally working when I completed the course the first time so I had to take the course a second time! Probably one of the best things to ever happen in my high school career. But I could never shake off the strange feeling of nepotism in the air when I was with Kaiser. I didn't know if I deserved to be there like everyone else or was I just grandfathered in.
To end this little story, I completed the Kaiser program a second time and got to the secondary interview. The interviews at this stage were people I did not know and they worked in the building that pretty much ran the rest of the hospital. They were top of the food chain type of people. I believe it was Administration but I can't really remember. All of my classmates were nervous, but I wasn't. I wasn't afraid of speaking to people I didn't know. I've done it many times at musical performances since I was eight. I had my own band at the time as well. I've voiced my opinions all through school and through life. This interview was just more of the same. I went in to interview and I knew I hit it out the park, no awkward moments, no fake answers, no hard questions. I just played it like I'd do anything else and really felt like I left an impression. After it was all said and done a week later we learned that everyone was accepted for work that summer. We were all placed in a field they thought we would fit into. Turns out, I was put into the department the interviewers were from. I felt fucking great. Not only did they want me working in there department specifically, I got to visit all of the departments from time to time to see what was going on. Something the others didn't really get an opportunity to do. Everything was coming up Milhouse until I learned I was accepted into CSSSA, CalArt's summer long art program for kids in high school. To attend, I needed to sleep on campus and be there all day without leaving. Which also should've been one of the greatest moments in my high school career immediately devastated me. I didn't want to choose between the two programs but I had to eventually. I had two weeks of work before the first day of the summer art program and no way was I putting a two weeks notice in on the literal first day on the job, so I decided to go to work and I'd figure it out. Well, I never did figure it out. I woke up that day at 6 o clock and I told my mom I didn't know what to do. She said she couldn't choose for me.
Legitimately the first thing I thought of was how much I sucked at multiplication. Of course by this time, I'd picked up a few tricks to get answers when I needed them so it wasn't a problem but I was fixated on that feeling of having to catch up on something I didn't know. Except I knew that whatever I chose I wouldn't get to just "go back." The head admin would actually come out of his way, pick me up, and take me to the hospital for work. So he was the one I called. I told him I wouldn't be coming in and why I wasn't going. I packed my bags and went straight to the college. Two days in a get sick with the goddam flu and now I'm back at home. No job, no camp. I think it was all the stress I was going through at the time. But that let me figure out some things about my self. I've always leaned towards the artsy side of myself, even in my school work I would always put together the weirdest assignments. I'm pretty sure that's why I wasn't a straight A student. Also, I love my grandmother and the road she paved for her family but I wanted to see what I could do on my own. Once I left high school, I knew I wanted to do something where I could just be myself.
Overall, has it been relatively smooth? If not, what were some of the struggles along the way?
Since high school there's been quite a few obstacles but to boil it down to one underlying problem, it's this city. Los Angeles is great but the way it functions is cut throat especially to black and brown families. I have absolutely no plans to move away from this place but with the mix of high rent, bad traffic, and general appeal to others that want to move here, it's hard for me, and others like me to stay grounded in reality. One week I can be fine and then the next there's no food in the fridge. Some of this is on my own account, bad planning and maybe eating that pizza I probably shouldn't have bought but I have to work full time at a job that I'm fortunate enough to have that pays decently to barely make rent. It's insane. Trying to be an artist on top of fulfilling basic human needs? You definitely start to learn to continue on with your work through passion only. I've never monetized any of my art and I don't really want to but at the same time I still want to produce. But finding that perfect balance of life gets a little brighter everyday. Having a solid foundation of family and friends has really kept me going in times when I didn't think I could keep being myself.
We'd love to hear more about your work and what you are currently focused on. What else should we know?
Now I'm actually involved with CalArts/CAP and I'm teaching animation to children in the same neighborhood that I'm from. It's really rewarding helping other people decide what they want to do for themselves, even if it isn't art related. My art is very personal, most of it I keep for myself and throw it into my closet. I've never been one to try and achieve a following of any sort. The fact I'm doing this interview right now is something that is outside my scope of the sort of visual artist I want to be. I know that's kind of crazy in this day and age but I've never been about that before.
With that being said, when it comes to music I am in the streets every weekend. I'm heavily involved in the underground ska scene in South Central LA. Been in enough bands and honestly I just love being a part of this culture we've all made for ourselves over the course of my lifetime and the decades prior. This stuff is so close to me that I even made a documentary about it. Check it out search "LA Skacore Documentary" on YouTube. You'll find it. Lately, I got this project, Pachuco Wildcat, that I've been trying to get off the ground. It'a band that I made with one of my best friends, Erick Rivera and it's all that's on my mind as of late. I can't live without music, it's so integral to who I am. I know that I mentioned my documentary, but I've got other films that I want to make. Thing with film is that it's an art form that costs the most money to produce so I'm chugging that along as it comes along. I have several treatments that I gotta take the next step on.
What is "success" or "successful" for you?
My friends and I recently had a conversation about this. I told them I honestly don't care what I end up doing in life as long as wherever I'm at, I'm allowed to bring my perspective to the table and get things done the way I want to do it. This could mean a ton of things, hell this scenario could work with me serving coffee all my life or something. Success for me is happiness and so far I've been pretty successful.
Contact Info:
Image Credit:
Erick 'Pepper' Rivera, Jerardo Rodriguez, Martin Soto
Suggest a story: VoyageLA is built on recommendations from the community; it's how we uncover hidden gems, so if you or someone you know deserves recognition please let us know here.