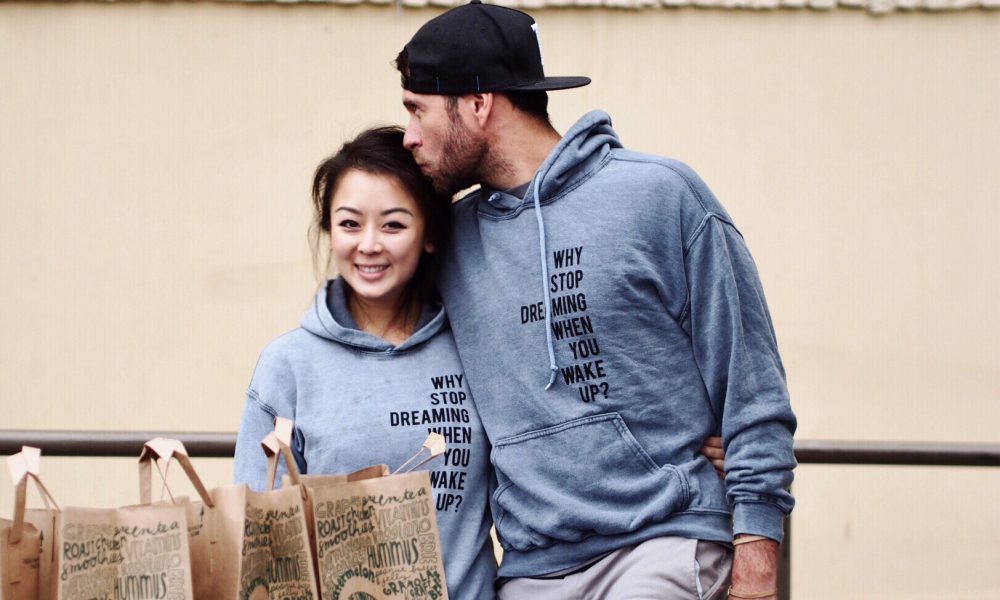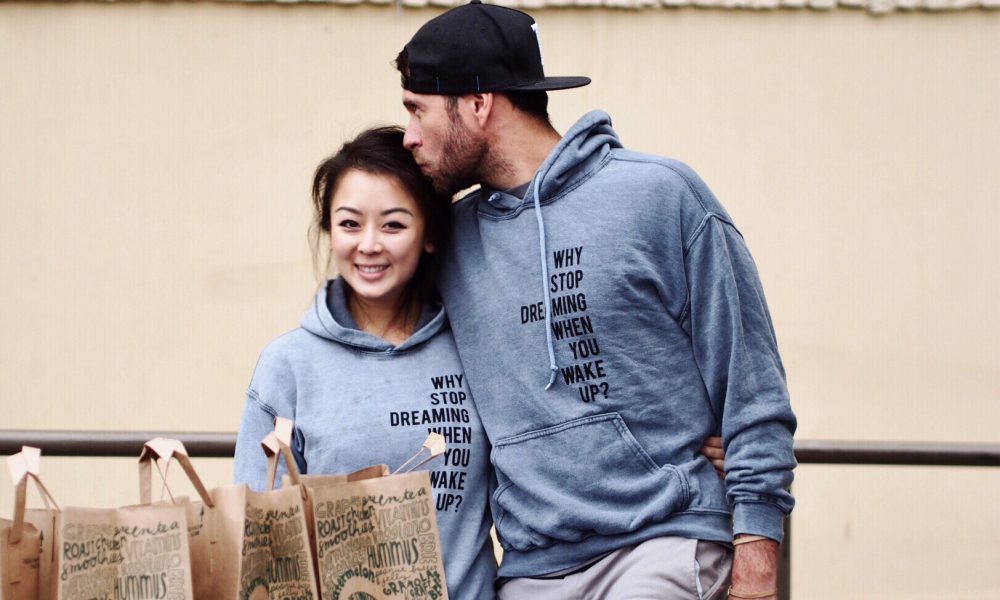 Today we'd like to introduce you to Patricc Reed.
Patricc, please share your story with us. How did you get to where you are today?
Now, this is a story all about how my life got flipped, turned upside down…  jkjk, so my journey began when I started my first clothing line while serving in the US Marines. Shortly after 9/11, my partners and I were deployed which forced us to shut the business down.
After being Honorably Discharged from the Marines in 2002, I spent the next 2 years in Orlando, FL and then moved to Los Angeles. While in Orlando my best-friend (Jon) and I would always make changes (distressing jeans, cutting up shirts, etc) to our clothing, but only did it so we wouldn't see people wearing the same shirt/jeans when we went out for the night.
Once I was in LA, I was working two jobs (bartending and GAP) to make ends meet. In addition to the shit paycheck I received from working at GAP, it allowed me to get there clothing at 50% off. We were required to wear GAP while working, but the policy didn't state the GAP clothing couldn't be "altered". So I bought a sewing machine and taught myself how to sew. Before long I was being asked about the jeans or shirt I would be wearing; then people starting asking me to do custom clothing for them. It was at that time, I decided it was time to start another line. It wasn't long before Jon and I decided we should create the line together. So after 10 months of moving to LA, I packed up and moved back to Orlando to create what became my second company, Poetic Rage.
Two years after moving back and while running Poetic Rage, I started a third clothing line, 3 Clothing, with a two of my close friends I served with in the Marines. Then after a total of four years back in Orlando, it was time to move back to LA. So in Feb 2009, I made my third drive cross-country and settled in Hollywood. My plan was to start from scratch, intern, go to school, eat shit and do whatever it takes to get into the "fashion" industry in LA.
I started my first internship in Summer of 2009, and in the Fall of that same year, I started the Design program at LATTC (this is where I met who would become my LOVE aka The Girlfriend). Then in Sept 2010, through one of my internships, I was introduced to a little startup that was looking for an intern. The company was the 2 owners (both a couple years younger than me) and a few part-time employees. The day I walked into their 500 sqft factory, I had never been in a clothing factory before. I loved what I saw and I also saw an opportunity.
Fast-forward 4 years and I'm one of five partners with 95 employees under me. Those four years were the hardest, but in a way, very "rewarding" (I say rewarding because I learned SO MUCH). At one our Quarterly Off-site that us partners did, I got to meet and spend a few hours with Blake Mycoskie (Founder of Toms). In that time, I was moved. He opened my eyes to Social Entrepreneurship. Six months after that meeting, I left the company that I had spent the last 4 years building to start what would become FOR BETTER NOT WORSE (FBNW)
Has it been a smooth road?
It definitely has not been a smooth road, but I think everything is relevant and it's all about perspective. My struggles are the same as most people's that are starting a business. There is NO shortage of clothing brands so it's challenging when you don't have the budget to pay to be in the face of your customer. Because we don't have a marketing budget, it takes time to build your brand organically and having enough "air" (cash flow/runway) to live until you can get there.
We'd love to hear more about your business.
To understand what we do I want you to first picture yourself and the five people closest to your heart. Now imagine the six of you are locked in a room and every night you have to decide which of you will have to go to sleep hungry. One in six children in the U.S. go to bed hungry. That is why we at FBNW are dedicated to helping children in the U.S. suffering from food insecurity.
For each item sold, FBNW gives a bag of groceries to a child in need in the U.S. These are the children that utilize school subsidized meal programs; we fill the void by providing groceries for when school isn't in sessions such as weekends, holidays, and summer break.
What we do?
We sell women's and kid's (men's soon) graphic basics. Our signature graphic style are our discreet micrographics which makes our garments easy to wear with any look for any occasion. The graphics are on-trend, relatable, fun and meant to make you smile! In addition to being super comfy and versatile, OUR SHIRTS COME WITH BAGGAGE.
How our giving is different/separates us?
WE DON'T JUST WRITE CHECKS! We personally distribute the bags of groceries at our monthly FBNW Food Drops that we hold with organizations such as the Boys & Girls Club and The Salvation Army. These events allow us to engage with the children and families that we directly impact. This is important to us because we really want to get to know and understand the children that we help. Our goal is to one day feed thousands of children across the U.S. weekly.
What I'm proud of?
I'm proud of what we have been able to accomplish so far on a half-a-shoestring-budget and our small team. I'm proud of all the amazing feedback that we have received from customers and the general public who hear our story. My hope is that I can inspire other entrepreneurs to find a way to add a give back component to their business model. We sell shirts and give children the ability to eat at night. If EVERY company gave back (big or small), the world would be a better place.
Is our city a good place to do what you do?
I feel being in LA when you start a business definitely has its benefits. There is no shortage of manufacturers, resources, as well as inspiration. It's amazing motivation to be around others that are, like you, busting their ass to build their vision. The not so good part is the cost of living. For an entrepreneur, cash is oxygen and LA doesn't help when it comes to cost of living, but the weather is AMAZING and so is this lifestyle! We can't complain!
Contact Info:
Getting in touch: VoyageLA is built on recommendations from the community; it's how we uncover hidden gems, so if you know someone who deserves recognition please let us know here.