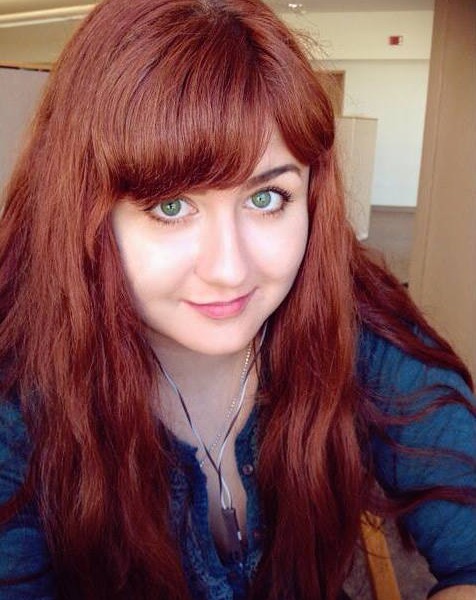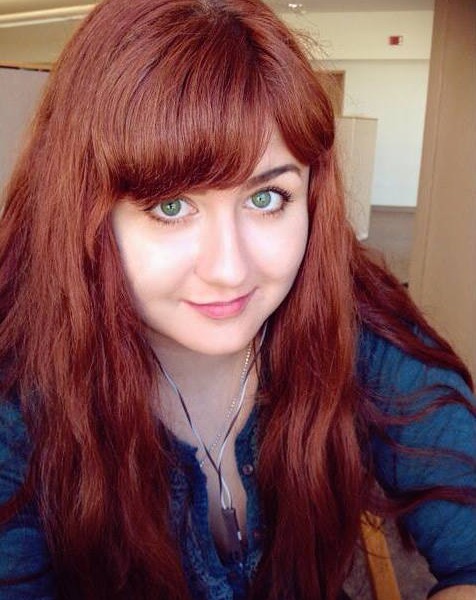 Today we'd like to introduce you to Kylee Parks.
Kylee, please share your story with us. How did you get to where you are today?
My first exposure to photography was in high school, using my aunt's Canon Rebel SLR, and developing film in a darkroom before digital was really a thing. I only dabbled in it back then, but I had a real love for portraiture which was encouraged by my art teacher at the time. Most of my early work is portraiture of friends or classmates, not unlike most young photographers, I think. I went on to major in music with an emphasis in vocal performance but found my interest in photography rekindled by a classmate who happened to be a very talented self-portraitist.
Her work was so audacious and provocative, it really ignited the part of me that loved visual storytelling. I'd always been a painter and have been drawing since I was a kid, but I was suddenly itching to get a camera into my hands again. So I bought a little Canon T3 and started doing headshots for other musicians and actors in my program until I felt comfortable branching out into conceptual and fine art photography. I've been very fortunate since then and have made connections and friendships with a few incredibly talented and generous local professionals who've mentored me. So it's been an incredibly cathartic but rewarding journey up to this point, in no small part because of the wonderful teachers and artists who have inspired and supported me as a photographer; not to mention all the fabulous people I get to shoot.
Has it been a smooth road?
Definitely not, I think everyone struggles with some aspect of this business, be that finding a personal style or developing a profitable business in such an expensive city. Saturation is obviously a huge concern in a market like Southern California, too. There are so many amazing photographers here, it can be hard to build up a network of clients and get your work seen by potential clients. And it's always been a struggle to balance school with paying work or day jobs and personal fulfillment as an artist. I've more than once had to work two part-time "day jobs" along with photo assisting or second shooter jobs for weddings, all while going to school full time. It can delay your personal growth as an artist, and that can be discouraging. You're trying to figure out how to pay bills and eat all while feel stagnant artistically, and you have to build that momentum to produce and create from within, sometimes from nothing! So it's definitely been challenging in that respect.
What are your plans for the future?
I'll actually be starting at a university in New York in Spring 2017, so I'll be relocating there for a few years! But that doesn't mean I'm saying goodbye to LA in any significant capacity. I'll be returning frequently for bookings I've already scheduled and to collaborate with some of my amazing friends, artists and photographers. Los Angeles is so unique and rich in culture and artistic communities; it's always been home to me. There's an energy and a real commitment in LA to invest in small business, local artisans and consume in diverse way that I've only ever found here. But I am very excited at the prospect of establishing myself as a photographer on both coasts, and getting to work with new people. That said, after I'm finished with school my aim is to solidify LA as my permanent home base. I'm also in talks about my first exhibition, which is amazing and incredibly exciting – but I don't want to say anymore about that just yet!
Let's dig a little deeper into your story. What was the hardest time you've had?
Two years ago in July, actually, was without a doubt the lowest point in both my life and career. I had been in a terrible relationship with a very toxic person, and in general felt my life was quickly heading in a direction I was unhappy with. I didn't feel like myself and had very little direction. My work at that point was almost exclusively commercial, fairly sporadic and lacked any real consistency and style. I've struggled with depression and anxiety since high school, but I had always been quiet about it because of the stigma that surrounds mental illness in our society. So at the worst of it, I had virtually no outlet for what I was going through. Extracting myself from that relationship put me in a very difficult situation, too, but really that was the start of really coming into myself again as a person and an artist. I opened up to people about my emotional struggles, immersed myself in old passions – namely horseback riding, which has always been a part of my life but was especially therapeutic during that time.
The real turning point with my photography came when I reconnected with an old friend, Caitlin Postale, who's an incredible cosplayer and academic scholar. Going to conventions gave me the freedom to experiment and fine tune a portrait style without the pressure of client work and because I've never been comfortable in the realm of self-portraiture, Caitlin (along with two classmates early on) became my "muse." Discovering and developing a style within fine art photography allows me to create work that has a lot of personal meaning and has ultimately defined my wedding photography as well. My first couple chose me based solely on my fine art portfolio, so I try to be grateful for the challenges that led me to where I am now.
Are there days when you feel like you've done everything you wanted to, careerwise – the "I've made it" kind of moments?
I guess that would have to be my first wedding. It was relatively small but overflowing with rustic charm and style – and so much genuine love. Finishing that wedding and driving home afterward I was exhausted but it was the first time I really felt like I could see myself pursuing photography professionally. Being responsible for documenting the start of two people's life together is an incredible one, but because I found the right couple, who trusted me and believed in what I was doing I found I was more eager than nervous. The momentum that wedding created is still my "Ah, ha!" moment, every day.
Pricing:
Portraits & Headshots start at $400
Wedding Investments at $1800
Contact Info: