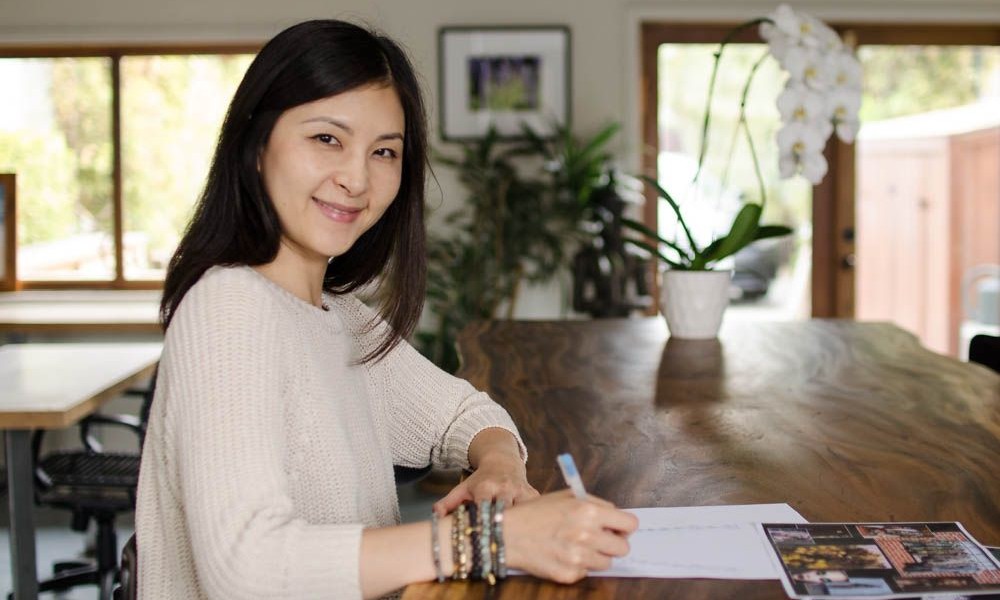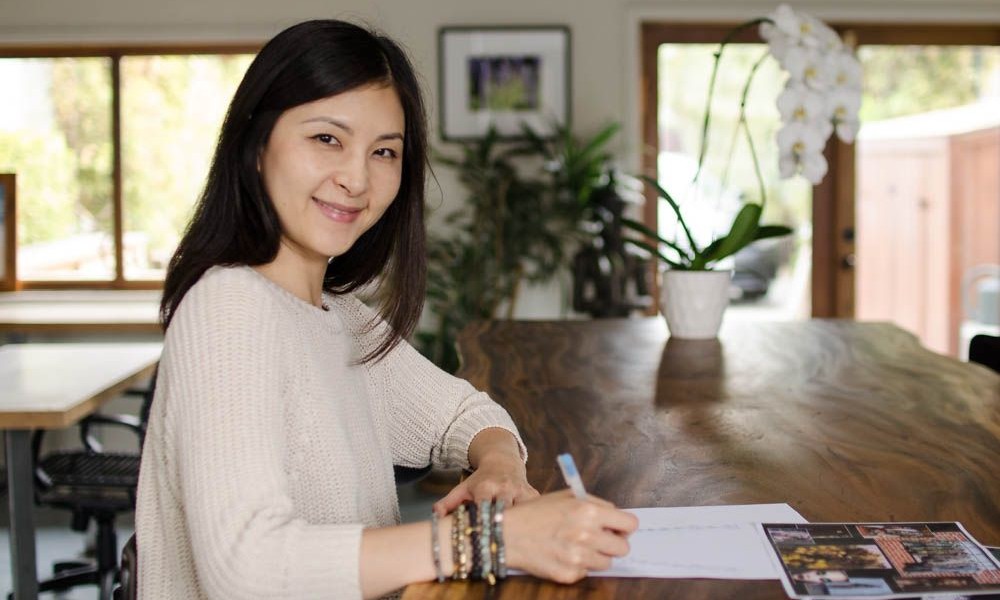 Today we'd like to introduce you to Sharon Lai.
Sharon, please share your story with us. How did you get to where you are today?
I'm from Hong Kong and my family and I moved to Boston when I was a kid. I'm more of a city girl and life has been about living in and experiencing as many big cities as possible.
I started out with an Economics degree and worked in Finance in Boston and San Francisco. After a few years of it, the work felt very uninspiring and just didn't fit with my personality. I needed something that felt more exciting. At that time, I had no clue what I was interested in, but I quit my finance job and moved back home to Boston to do a little self-discovery. I remember thinking that I liked fashion but I didn't know anything about the industry so I signed up for a couple design courses and the rest is history. The funny thing is, when I was 8, I watched a drama about fashion designers and specifically said that I never want to be one. Well, I ended up moving to LA to attend FIDM and graduated with a degree in fashion design.
I spent 9 years in NYC after graduation working for all different companies. I designed womenswear and kidswear, both apparel and accessories, and my favorite part of the design process is sketching and putting together color and print stories. NYC was exciting, fast and stressful but the city gave me my most memorable experiences and the opportunity to meet and learn from talented designers.
NYC and I grew apart or maybe it was the polar vortex that really got me. I moved back to the west coast. I'm starting a brand new again in LA and have ended up in retail. Previously, I've been in the background designing but have always been curious about what happens to my products. Now I'm finally experiencing all the other aspects after – selling, store operations, buying and interaction with customers. This completes the cycle and has given me a push in my next steps.
The Layered Life was born recently. My business partner and I will be launching our line of jewelry in the coming months. The concept is that it's never enough to wear just one bracelet or one necklace – you should layer as much jewelry as your heart desires but sometimes there's already enough going on in life to even think about how to accessorize. This is where we come in. We take the struggle out of it and build sets of bracelets and necklaces for you from our collection. It's been an exciting journey so far. I have to say I'm a little obsessed and my brain is always on when there's talk of jewelry. I'm really looking forward to building our brand!
Has it been a smooth road?
I wouldn't exactly call it struggles now. Things always seem more difficult at the moment it's happening but not so much anymore. There are always going to be "struggles" along the way and for me, it's about learning from every experience, especially the mistakes. I think a lot of people who aren't familiar with design work seem to think that it's all glamour and glitz. My one year of design school was so much harder than 4 years of university put together! I didn't know what sleep deprived meant until I started design school. NYC was no joke either. When I first started out in fashion, I worked 3 jobs just to survive in the city. But I think all the so-called difficulties I faced built strength and character.
Nowadays with so much fast fashion on the scene, my main "struggle" is that there's not much time for genuine creativity. Everything feels rushed and there's never that moment in the day when you can get lost in your thoughts about your designs. Inspiration doesn't really happen instantly, it is triggered when you have those moments to explore.
What role has luck had in your life and career?
I think it was lucky that I discovered my passion for design. Growing up I never realized I had this creativity in me. I never explored much in the arts as a kid but I feel so grateful that I took this path to become a fashion designer. I also have so many lucky charms in my life. My family and friends have been awesome and so tremendously supportive in everything I pursue. Love you guys!
Everyone has bad luck but that's life. I've definitely had times when I felt that I can't keep going because my plans didn't turn out the way I imagined. There was one year in NYC when I became a freelancer. I thought I was doing pretty well but with just one miscalculation of my estimated taxes, I owed the government more money than anticipated and was left with $0 in my bank account. I didn't know what to do or how I was going to live! But somehow I got through it. Life will always throw surprises at you and you just have to keep going.
Is there a characteristic or quality that you feel is essential to success?
I don't think there's just one quality or characteristic. It's a combination of having the curiosity to learn, having the courage to pursue my interests, and being a hard worker.
What do you love about our city and what do you dislike?
I love food so I love the taco trucks and the ease with which I can get my hands on an In-N-Out Burger. The weather is pretty amazing too. No more polar vortex! Thank you!
I don't like how everything feels so far away or takes so long to get to because the traffic is relentless.
Contact Info: