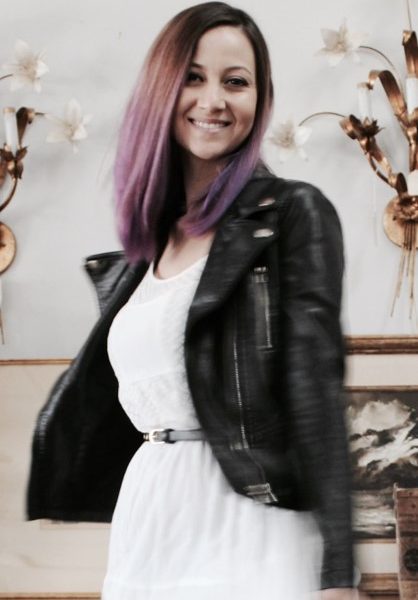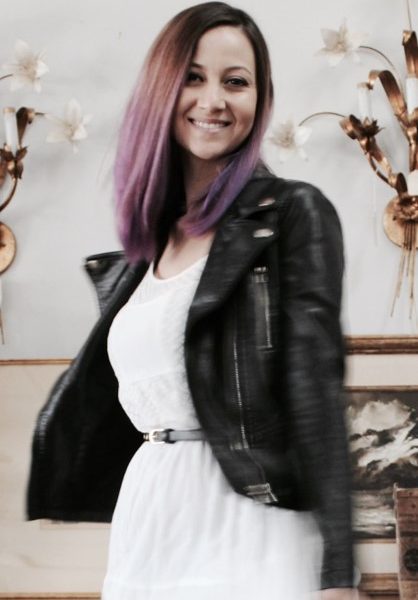 Today we'd like to introduce you to Aryanna Duarte.
Aryanna, please share your story with us. How did you get to where you are today?
I've been a tomboy ever since I could remember, but as I got into my late teens, I got in touch with my creative side while taking a beginning art class. Once I learned that I could literally put my imagination on paper I became obsessed with pushing myself into new creative boundaries.
I decided that FIDM was the direction I wanted to go for an education. I studied Visual Communications which is a pretty broad subject. It touches on every single area of the industry, and I think going into that major was the best decision I could have made. It gave me an opportunity to look into a lot of different career options.
Ultimately, I chose interior decoration as my career path. I developed a huge passion for furniture and architecture and fell in love with the creative research involved with creating an aesthetic for a living space.
Because I am one of those people who likes to document EVERY SINGLE THING, I picked up a hobby in photography.
To maximize on my hobby and my passion, I got an internship at a consignment store in Pasadena called, PE Deans. I started out managing and updating their social media accounts and website. This helped my develop my eye for fine furniture and design, as well as my eye behind the lens of the camera.
Now four years later, I am still taking pictures and updating our websites, in addition to being the General Manager of the store. Working at PE Deans, in Pasadena has given me the best of all worlds. We carry fine furniture, art, and accessories on consignment, so that forces me to tap into my creative side in so many different ways. I get to be the buyer, the merchandiser, and the seller everyday, and that helps me keep my creative juices flowing. I have learned so much from this opportunity and it has helped me expand my knowledge in everything I am passionate about.
Has it been a smooth road?
If I said it has been a smooth road, that means I haven't been trying hard enough. There have been ups and downs, but as of late, I am on the up and up.
I think my biggest struggle has been my age. A lot of people assume because I am young, that I am not knowledgeable or that I am too inexperienced.
I may not have years and years of experience but I have great intuition and drive. I "study" every day, even though I'm no longer in school. I'm constantly wanting to learn and develop my eye by reading magazines like Architectural Digest and Elle Decor. I stay inspired by watching documentaries and films, and of course. pinning to boards and blogging on Tumblr. It's important to stay inspired and develop your creative eye everyday.
What moment in your career do you look back most fondly on?
So far, I'd say that my proudest moment was when I was handed the baton to take over the furniture store. I started out as a photography intern, and the owner trusted me enough to run her prized possession as she moved her life across the country. It gave me confidence as an artist and as a businesswoman. For so long I had been feeling that because I was young, professionals didn't take me seriously. This proved to me that I should always trust my creative instincts and that handwork and dedication really pay off.
Were there moments when you had to struggle?
I think in the creative industry there are always struggles. There will always be people who disagree with you and your work. I've experienced my fair share of that. For so long, I tried to get into Disney because it's always been a dream to work with the most creative minds in the industry. I mean, I applied to everything and I went without a single response. It really discouraged me at first, but I think fate takes you where you need to go and not where you want to go. I'm a firm believer that what is for you will not pass you, and that when you shake off the disappointment off and keep working your ass off, you will get where to get where you want to be.
Is our city a good place to do what you do?
The best thing about LA/Pasadena is that you are surrounded by creative type people. They're inspiration everywhere you turn. On one corner there's street art, on the next its LACMA. There's also a plethora of scenery to work with. Mountains, beaches, deserts, city. You can't get any better.
With that said, I think it's extremely hard to jump start here. Everyone who is looking to be someone migrates here so there is a lot of competition as well. However, I think if you stick to your gut, forecast trends and work tirelessly, you'll get exactly where you want to be
Pricing:
Family Portraits – $150 flat rate
Event Photography – $250 late rate
Website photography – $20 hourly
Contact Info:
Image Credit:
All credits go to me, Aryanna Duarte