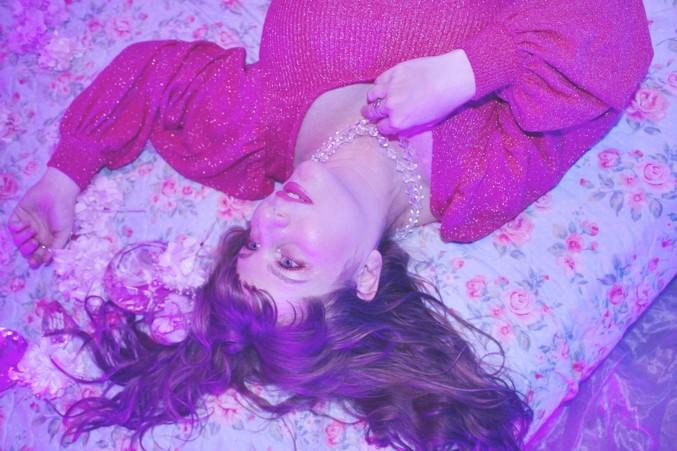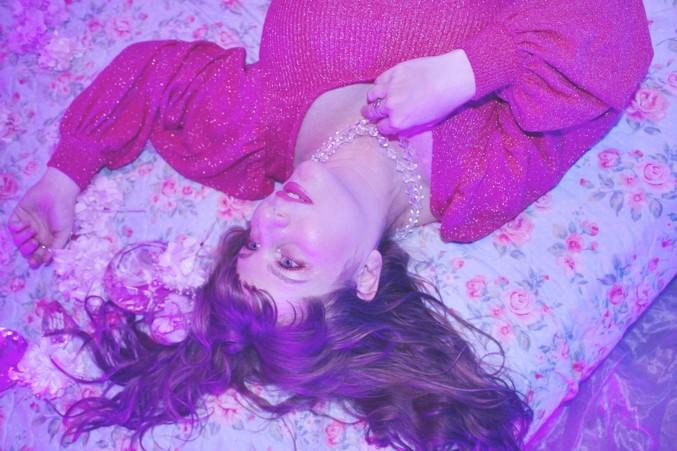 Today we'd like to introduce you to Pam Shaffer.
Pam, let's start with your story. We'd love to hear how you got started and how the journey has been so far.
Music was one of the very first things I remember loving. As a child, I had an eclectic list of favorites ranging from Chopin to Simon and Garfunkel to Madonna. I started piano lessons once my hands could reach a 5th on the keyboard and loved to mimic any songs that I heard. It wasn't until I got a new piano teacher at the age of 12 that I really bothered to try to read music because it was much easier to sort out what I heard by ear. As a teenager, I hated lessons because my new teacher made me sight read and learned theory, which was so much more difficult for me to wrap my mind around. Thankfully I was also taking music theory and tinkering around in the electronic music lab in high school so I had something to encourage me to stick with it.
Ironically, my classical training combined with my temperament made me an incredibly shy performer and I stayed away from being in bands like the rest of my friends as a teenager. For years, I was terrified that I would play the "wrong" notes or sing the "wrong" way so I wrote music by myself and would sometimes get up the courage to play a song or two for my friends. My love for Tori Amos and Bjork definitely got me the reputation of being the artsy piano girl and that stuck with me through college, where I minored in music. Even then, I recorded alone in the attic of the house I lived in and it wasn't until senior year that I played my music openly for other people.
Coming back to LA after college had a huge impact on my music and where I am today. I really had to conquer my fears of collaborating and learn more from people around me as I had made the active choice to come back to my hometown for the sake of my music. Thankfully, I have had the opportunity to play in friend's bands and invite people to play with me, which really helped alleviate my worries about doing the wrong thing. It's hard to freak out about looking silly when you are playing the glockenspiel while your friend is singing about King Kong. Much like performing, I was afraid that my production skills were not good simply because they were not on par with my piano skills. However, I realized I had spent my entire childhood and adolescence practicing the piano so why not put time into practicing production and see what happens? Now I am really grateful for those hours of music theory and time spent in the electronic music lab as I am getting more adept and confident in producing and mixing my own work.
Today, I have the pleasure and privilege to work on my own songs as much as I like. I have a piano and all sorts of weird instruments in my home and I spend as much time as I can in my little music cave. I am honored to have the opportunity to provide music for independent art projects and films as well as performance pieces. It's truly amazing getting to see all the places that my songs get to go and it inspires me to keep pushing myself to share more of my creativity with the outside world.
Great, so let's dig a little deeper into the story – has it been an easy path overall and if not, what were the challenges you've had to overcome?
By smooth road, do you mean rollercoaster filled with fire pits? It would be hard to conjure the story of an artist who had a frictionless path to success though I am sure there is someone out there!
I feel as though some of my struggles were universal to artists who are not male, such as being asked if I would wear a corset and stand behind a keyboard, but not actually play it. Some of the struggles related to making music that's not necessarily considered "mainstream" but isn't so unusual as to be "experimental." Lastly, making a living while being a musician is a bit of a Herculean task so I managed to get a masters degree along the way and have my own therapy practice. Thankfully I like my day job but juggling it with music is sometimes strange, as I am processing everyone else's experiences all day then remember that I can tap into my own.
To be quite honest, the struggles that have been the most challenging have been more internal in nature. The world of music is not one that often grants external validation and when it does, it's fleeting, so you have to rely on your own compass to point you in the right direction. For a long time, I was afraid my compass was either broken or illegible, so I went around doing my best to please other people as perhaps they had better compasses. I have come to learn that it's better to do something you're afraid of and possibly fail than to try to please a million other people as you will certainly fail at that. The more I make the music that makes me feel inspired, the better people are reacting to it, which actually fulfills my goal of connecting with myself and my audience in general. Funny how that all works out.
Please tell us about Nyxe.
My main project right now is my band Nyxe. I write all the songs, sing all the things, play all the pianos, boop all the machines and regularly curse Ableton while simultaneously blessing its existence. Nyxe has been compared to Grimes, Enya, Bjork, and Cigarettes After Sex and I am insanely flattered by them all. The sounds I am conjuring often fall in the chillwave dream pop sphere and are definitely influenced by the nocturnal nature of the project, as I tend to write and record in the middle of the night. My beloved friend Ciscandra of the band Nostalghia was the one who coined my name, as she cleverly noted that I definitely related to the ancient goddess of night when it comes to my sleeping habits. One of my main goals with Nyxe is to communicate and share the sense of calm and warmth that I feel when I am creating in my music cave. I hope my listeners can feel at peace when they are listening to my songs or coming to my shows just like I do when I tune in and listen to the sounds in my mind.
Nyxe was a departure from my previous musical identity, which was simply as Pam Shaffer the pianist and singer-songwriter. I felt like I had taken that part of myself as far as I wanted to go and that I was limiting my scope as an artist. I had been quietly tinkering around with production and electronic elements and finally had the confidence to start sharing those aspects of myself. Over the past several years, my work as Nyxe opened up the world of collaboration in pop and electronic music, which is incredibly exciting for me. Embodying Nyxe gave me a chance to start anew and I am really proud of what I have been able to create.
When I am not prancing around as the goddess of night, I am composing music in a variety of styles for various projects. My scores and style definitely range depending on the project but I would say that they all have a commonality of being clever and emotional. I am willing to take on new challenges and often find myself learning as I go so I would say that at the very least, my scoring work is quite novel. My skills from my work as a therapist also help me communicate with clients and tap into the emotional tenor of the project at hand.
Do you look back particularly fondly on any memories from childhood?
Floating on my back in my parent's pool on summer nights and gazing up at the stars and tops of the trees against the night sky…this was where I felt safe and inspired, somehow held by the water that rocked lightly with my breath. I felt very comfortable in the solitude. This was where I first learned to really quiet my mind so I could hear different songs and sounds and feel my emotions without outside interference.
Contact Info:
Image Credit:
Photographs taken by Anousha Hutton, Lexie Alley, Zoe Ruth Erwin and Nastya Valentine
Getting in touch: VoyageLA is built on recommendations from the community; it's how we uncover hidden gems, so if you know someone who deserves recognition please let us know here.