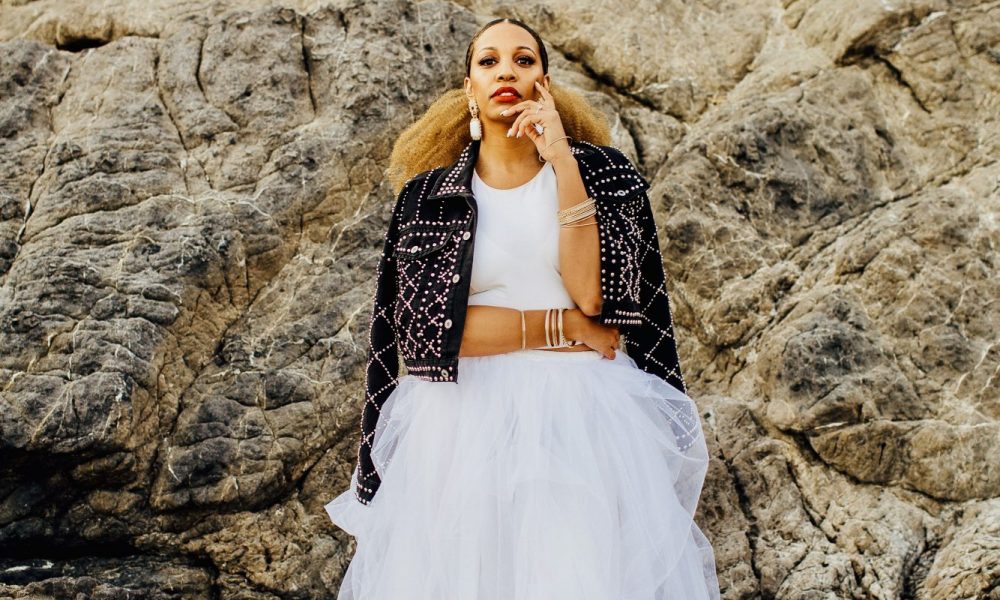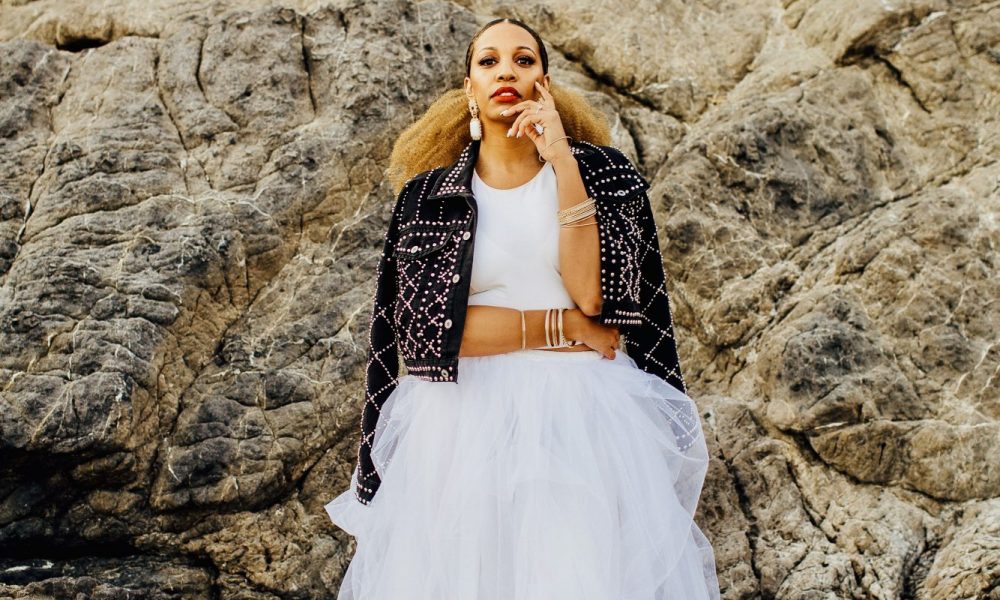 Today we'd like to introduce you to Paige Bryan.
Paige, can you briefly walk us through your story – how you started and how you got to where you are today.
Growing up in Los Angeles and being the daughter of a comedian/actor, it's safe to say that my journey into artistry was inevitable. From the ages of 8 to 13, my father put on these music festivals in the Caribbean. From Chaka Khan to Earth, Wind & Fire to Gladys Knight and The Gap Band. I was able to witness the magic of so many legends. Even as a child, I knew I was experiencing something special and unique. I remember looking on with awe and wonder as each one captivated the audience; moving them through joy, reflection, love, and empowerment, all with grace and conviction. With every note, every song, something was being awakened in me. Add to that the gift of watching my very own father live out the impossible every time he stepped foot on a stage or in front of a camera, I knew, better yet, was convinced that my purpose was follow in those footsteps. If I wanted to be super corny, this would be the part where I say, "I didn't choose to be an artist, it chose me." Ewww… I know, lol!
Fast forward several years and I'm recording my first album, "Imperfect Me." Those moments are some of the most treasured of my career. You never get back your "beginnings." That season of just starting out and figuring out who you want to be, who you are, as an artist is unlike anything else. Of course, as artists, we will constantly be growing and evolving (well… at least that's the hope), but that initial discovery… that only comes once. Sometimes I look back and wish I would have spent less time being so insecure and more time cherishing every last second. I released that album in 2010 and, from there, I would spend the next ten years on a journey that has proven to be exhilarating, enlightening, frustrating, mind-blowing and, sometimes, outright maddening but nonetheless, one I wouldn't change for the world.
To date, I have been blessed to record and release multiple albums and singles, perform on stages all across the world, and even write, produce and star in my very own web series. When you're a kid and you say, "When I grow up I want to be a singer or writer or actor," it is the most amazing feeling in the world to look up one day and realize you're doing it.
Has it been a smooth road?
Smooth road.. hmmm… I've never heard of such a thing, lol. I've been pursuing a career in the arts for almost ten years now and, let's just say, it hasn't always been fairy dust and rose petals.
Maya Angelou once said, "You can only become truly accomplished at something you love. Don't make money your goal. Instead pursue the things you love doing and then do them so well that people can't take their eyes off of you." I've carried this sentiment with me for most of my career. While I still believe in these words, wholeheartedly, I've also come to have a deeper understanding of its meaning, especially in regards to what it means to be "accomplished."
It's easy to equate accomplishment to our tangible symbols of success; awards, record sales (or rather streams), the number of followers you have, and of course money. When the road to attaining those things looks different than you originally pictured, it can start to mess with you and your ability to stay confident. I would be a bold-faced liar if I told you that where I am today is exactly where I thought I would be or even wanted to be. If there was an obstacle to face, I faced it. I have come face to face with disappointment more times that I would have liked. Being completely transparent, I have struggled the past couple of years, with whether or not I should keep going. I began to see my disappointments as failures and then allowed those "failures" to become the main voice in my head. And, trust me, they never had anything uplifting or encouraging to say. I would watch others and become consumed with questioning whether or not the reason why certain things hadn't happened yet or why other things had fallen through was because I simply wasn't good enough. This is the WORST thing you can do to yourself. COMPARISON KILLS, period. Thank God, I am surrounded by the DOPEST tribe of people EVER including my family, friends and my amazing fiancé. When I had lost the ability to see and believe in myself, they were there to remind me that I'm dope af☺️
Like Ms. Angelou said, "You can only become truly accomplished at something you love," so while these last ten years haven't always been the easiest and there's been more unexpected twists and turns than I could've imagined, I also get to say that I wake up every day and go to bed every night doing what I love. And this crazy art of mine is worth every bit of heartache because its triumphs… the triumphs are otherworldly.
We'd love to hear more about your work and what you are currently focused on. What else should we know?
I am a singer, writer and an actress.
I released my first album, Imperfect Me, in 2012. This was followed up with my 2012 EP, Pieces of Me. I guess I had a lot to going on with "Me," huh, lol. In 2014, I embarked on a musical journey to recreate my sound. Collaborating with friend and artist, Manwell Reyes, together we created a sound and style that, I believe best reflected the vulnerabilities, complexities, and joys of the woman and artist I was becoming. "London Bridges" was the first single from that collection of work and, I believe, to this day, purely reflects the transparency I wish to have between myself and those who listen to my music. In 2017, I partnered with my family in starting our own production company, Stone Harbor Productions. The first brainchild birthed from this was my 10 x 10 project. Named respectively for the ten singles and ten videos released over a period of 10 months (see what I did there, lol)…I had such a blast with this project. Prior to, I had only shot maybe two or three music videos so being able to throw myself into exploring visual expression alongside the music was incredible.
The stage is where I come alive and throughout my career, I have been super blessed in having the honor of opening up for some of music's best including Erykah Badu, Jennifer Hudson, Eric Benét, and Ledisi. I cannot go without saying, however, one of the highlights of my career has been performing for our troops throughout Europe, the Middle East and Japan.
Apart from music, in 2018, I began writing my series, "Life & Times of A Single Angeleno (L & X)." L & X chronicles the comedic struggles and mishaps of myself and my two best friends trying to navigate dating, life and career as elder millennials in Los Angeles (totally based on real-life events). I released Chapter 1 as a 4- part IGTV web series this past April. I can honestly say I am proud of all the work I've done, but L & X holds a special place. It pushed me to go deeper and tap into elements of my creativity I didn't know I had. Also, my brother served as director and being able to partner with him in a creative capacity was absolutely amazing.
Lastly, I recently released a single and video entitled "BLM." I am a firm believer that art is the voice of the people and one of the strongest catalysts for change. Given the recent protests and calls for justice and racial equality in this country, this was my way letting my voice be heard. More so, this song was used to raise money for the reputable social justice organization. Equal Justice Initiative.
How do you think the industry will change over the next decade?
Given we are living in this new Covid-19 world, I am very curious to see how that affects the entertainment industry moving forward. By the time this interview released, I believe Hollywood will have gotten the go ahead to start productions again, which is great, however, I am sure it is going to be a while before life as we knew it returns, if ever.
As tragic as Covid-19 has been for so many of us, I have also been inspired by the overflow of creativity that has surfaced as well. I am a believer that "all things work together for the good." I in no way am saying that Covid-19 has been good, per say, but rather that I believe this time we have spent quarantining has given us the opportunity to get back to the core. In this, I believe ideas have been pouring out and a new found spark (or drive) has been ignited. I can't say that I know where the industry will be in the next 5-10 years, but I do believe we are about to witness some of the best creative genius we've seen in a while. Maybe from this, a renaissance will be born.
Contact Info:
Image Credit:
Wild Whim Photography, BennyLee Photography
Suggest a story: VoyageLA is built on recommendations from the community; it's how we uncover hidden gems, so if you or someone you know deserves recognition please let us know here.