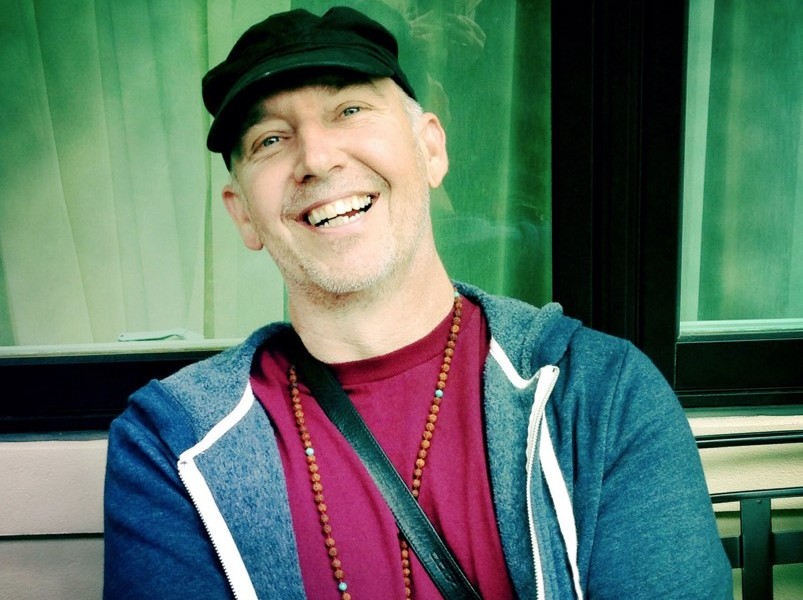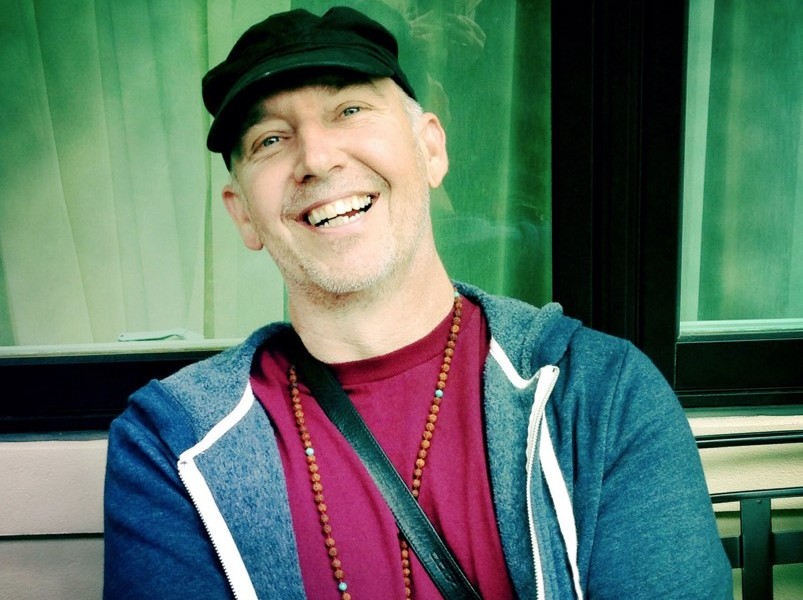 Today we'd like to introduce you to Josh Nelson.
Josh, please share your story with us. How did you get to where you are today?
I moved down to L.A. from Bakersfield to be with a girlfriend that was finishing up college. Things didn't work out but I fell in love with Los Angeles and so I decided to stay and that was over 15 years ago. I was working at the "Art Store" in West L.A. which was my first job here. It was a lot of fun but barely paid the bills. I then started working for a fine arts poster company. I was doing all the shipping for a couple of years and then when the economy crashed in 2008 my boss laid off everybody. He knew that I a degree in art so made me the art director in which I had no experience. Talk about on the job training. He would say I need you to do such and such in Photoshop which I had no idea how to do. Thankfully there are lots of really smart Photoshop users that are generous enough to share their knowledge. Some days I would literally spend all day messing around with Photoshop. I got to a point where I was creating art, developing ideas with artist and eventually creating products to be sold to places like Target, Kohl's and Burlington Coat Factory. It was basically ready-made art. We created the art, printed it and sold it companies that framed it and distributed it to the stores that I mentioned.
After doing this for over 10 years, I felt like I'd done as much as I could do in this role. I'd always loved photography but never thought that I would take it up as a career. I had this gut feeling that I was supposed to buy a camera. I researched a bunch of cameras and decided to buy the Fujifilm X-100. Such a cool camera. It had full manual controls and a really neat retro look (but it was digital) and I realized that I had no idea how to use it. So I took this six-week class at Santa Monica college Continuing Adult Education at night and learned the basics about exposure. I was hooked. The instructor also taught a black and white printing class. We shot with film and developed it in the darkroom. I thought it might be a step backwards but it actually helped to understand photography on a deeper level. Photoshop made more sense to me after being in the darkroom. Santa Monica College has one of the top-ranking programs in the country. I was ready for a change and deciding to complete the whole program. It is really almost like a vocational/technical school. Students learn from a very technical commercial point of view. So I came out of the program with a solid skill set. The whole thing was very intense. It was particularly challenging coming into the program as a second career. What I found was that there was a whole range of ages and backgrounds. I still have many friends from that program.
I'm now establishing my myself as a photographer in Los Angeles. It can be challenging to make yourself stand out in a city with so many talented photographers. I think building relationships with clients and working hard is the best way to grow any business. My area of focus is people and portraits. As a side note, I've been doing yoga pretty much since I've been in L.A. so I have a lot of really cool yoga friends. Yoga becoming so popular has led to the need for yoga teachers to promote themselves. So I also shoot a lot of yoga people which I love. I recently shot a book cover for an amazing yoga teacher and writer Ally Hamilton. I love shooting anything having to do with people. My goal as a photographer when I shoot people is to hopefully get a picture that makes them feel good about themselves. That can be difficult because we are all so hard on ourselves and so critical of our appearance especially in a time when there is so much retouching. I myself try to do minimal retouching. But ultimately that it up the client and what they want. Whatever the case may be I want to create a fun experience for my client and get an image or portrait that they feel good about.
Has it been a smooth road?
There have been definite challenges. For me, it was having the confidence in my work to actually call myself a photographer. Even when people tell me that something is so amazing there is always that voice in my head that is super critical and doesn't believe a complement. I think it just takes some time to settle into a field where a person feels comfortable with their abilities. Artists and creative sometimes have a very hard time with this.
Another thing that can be challenging is to just keep creating and working even if you're not getting paid. Personal projects are very important and keep an artist inspired and keep momentum in your career.
What are your plans for the future?
On a personal note, starting a family. I'm kind of late to the game but the wife and I are doing everything that we can to make it happen ASAP! Professionally, the plan is to keep working, learning and growing as a photographer. I think that it's important to just keep working and shooting. I had an instructor one time address the topic of art and inspiration and he said just do the work. Sometimes you will feel great and be inspired and make great work and sometimes will not be feeling so inspired and still do great work. And maybe sometimes you won't make great work. Fear of not creating something amazing holds me back sometimes. Fear of being mediocre. But you have to just keep working. Some work will be amazing, some okay and some downright terrible. But that's the process. So the plan is to keep moving forward and be in that process.
Let's dig a little deeper into your story. What was the hardest time you've had?
When I was 31, my father committed suicide and a month after that the woman that I was in a 7-year relationship with decided that we weren't right for each other. Needless to say that I was majorly brokenhearted. Even though that was an incredibly painful time in my life it opened me up to other possibilities. It shifted how I looked at myself and the world. At first, though, I felt completely helpless and it wasn't until I discovered yoga that I really started to heal and make that shift. Yoga really allowed me to accept myself as I am and deal the hardships of life with a sense of calm. It also made life more enjoyable by be able to be more present and truly live in the moment. I think people nowadays misunderstand what yoga is really about. They think that it's all about doing amazing postures or handstands when really it's about connecting with yourself and the ability to handle the ups and downs of life with some semblance of grace and humility. I wouldn't be where I am today without this event or my yoga practice.
Are there days when you feel like you've done everything you wanted to, careerwise – the "I've made it" kind of moments?
I think that might be happening right now! One of my images is on a book that was just released by a well-known publisher. My images are being used in magazines and websites. And this interview! But actually, there was a contest that I entered at Santa Monica College a few years ago. It was right when I was feeling pretty good about what I was learning and could see that my work was improving that I entered the contest. I was feeling good but still had some doubts about whether this was the right direction for me to go career-wise. I was literally asking for a sign and I received an honorable mention from one of the guest judges who is a well-known photographer, Art Streiber. I was totally stoked and took that as a sign that I was doing the right thing by studying photography and ultimately making it my second career.
Contact Info:
Website: joshnelsonphoto.com
Phone: 310-310-5506
Email: josh@joshnelsonphoto.com
Instagram: @joshnelsonphoto