Today we'd like to introduce you to Omid Naim.
Omid, let's start with your story. We'd love to hear how you got started and how the journey has been so far.
I am a Western trained psychiatrist who came by his clarity about the need for more holistic, spiritual and community-based approaches to health care not through a sentimental vision of an idyllic past. While in General and then Child Psychiatry residency at the University of California San Francisco I saw the limited value of the mechanistic and dehumanizing approaches I was being trained to offer my patients. Psychopharmacological "wonder drugs" could save someone from the abyss, but long term we seemed to only manage symptoms through emotional suppression, and we had no actual method for curing people, much less a model of mental health care to prevent illness. Similarly,
After residency, I chose to work in community psychiatry with the most high-risk and severely ill youth in the county coming out of foster care. Drawing on the emerging field of Interpersonal Neurobiology I spearheaded the establishment of new integrative models of psychotherapy in our clinic, and for this work, I received the award I am most proud of, the Exemplary Psychiatrist Award from the National Alliance for the Mentally Ill, the leading patient and family driven advocacy group in the country for the mentally ill. By focusing on healing trauma through programs that empower the individual, family and community, the most severely ill in the community were able to reduce or even stop all psychoactive medications and thrive for the first time in there lives with self-reliance. These most broken souls in the county were teaching me the innate resilience we all share, the immense power of the human spirit to transform tragedy into purpose, and the irreplaceable value of relationships and community in the healing process.
The interest in more holistic approaches led me to further studies in Integrative Medicine at the University of Arizona, where Dr. Andrew Weil created the first curriculum of its kind in this emerging field. Beyond learning how to use natural approaches like herbal medicines, yoga and meditation, I came to understand that the ancient traditions these arise from are time-honored systems of health care that took a complete ecological approach to understanding health – seeing us as part of a whole interconnected system – where how we eat, the community we keep, and our mindset and lifestyle all are the primary factors in understanding health and disease. At the same time I was incorporating insights from the groundbreaking field of Interpersonal Neurobiology, seeing an energy flow model of how the mind, body and environment are interconnected and work at all times to maintain health through restoring harmony of all parts, and through mindfulness one can build the skill to respond gracefully and with integrity in the face of hardship, stress and loss. What became clear to me then was that our field is actually entering a profound paradigm shift, where the wisdom tradition of our era, science, is coming to the same fundamental truths about how integrity and health are fundamentally linked, making empowerment of the spirit to face hardship with resilience again the cornerstone of well being.
I have now come to understand that in all the reductionistic approaches of the last 100+ years of modern western psychiatry – from psychoanalysis all the way to our current biological and genetic models, what was lost was the common sense to see the person as a whole, multifaceted being that lives in an ecosystem like all of life and who is capable of relying on their own consciousness and the value of community to be self reliant. And while science is awakening us to these fundamental truths, modern Psychiatry has yet to find a model that incorporates these insights in to its standard treatment. What has resulted instead is a fractured, expensive and uncoordinated mental health system that has yet to bring together a coherent model for understanding mental health in a positive way, where we can empower people to take control of their health with resilience. It is this broken system that I have dedicated my career to healing.
In the clinic, I have formed since 2010, Hope Integrative Psychiatry, the physician is primarily a teacher who educates his community with grounded science, using common sense language, about the relationship between resilience and health, and develops a collaborative approach to empower people to become more conscious and take responsibility for their own self care. Through a team approach, the psychiatrist uses herbal and nutritional interventions for symptoms relief, as well as psychoactive medications as a last resort, but primarily teaches and supports the patient in using food and lifestyle changes to build greater resilience, and to regulate difficult emotions with skills such as mindfulness meditation, breath-work or yoga. The key in this model is awakening people's innate wisdom and resilience, which we call expanding consciousness, and shifting people away from a disease consciousness paradigm where they are deemed broken, fated as chemically imbalanced, or spiritually incapable of accessing transformational energy to recover from stress or loss. Rather than viewing symptoms as the disease itself, to suppress and eradicate, we understand that they are our bodies way of calling for attention to something important that needs attending to. In this new model symptoms are a call to action, and our approach should be to support the growth and change demanded of us, with skill, wisdom and integrity.
The final phase of my vision for a new paradigm in mental health care is the creation of the La Maida Institute. We have created an open home-setting for a clinic in order to explore more deeply a communal based program for healing. Our primary goal is to invite communities in to have new conversations about mental health, reexamining the nature of mental illness, and ask if modernity itself, specifically the mechanization and isolation it brings, has itself created a sick society. We also want to ask if the community can again come together and heal together, as it did in pre-modern cultures, taking action to solve problems as a group, and make changes to how one lives to be in better alignment with our needs. In groups we create new networks of support, centered around common hopes and shared problems that help us feel not alone, empowering us to make difficult behavioral and lifestyle changes as a community, share in practical information and common sense solutions.
This notion of communal health should not be surprising since that is how we as humans have always healed emotionally and spiritually, in shared experiences that bring us together to support each other with wisdom, and the support of an interdependent community. Until modern times mental health was always delivered more in a civic setting, inviting the community as a whole to participate in assessing what was working and what was not healthy for the community, and involved ceremonies that awakened the innate wisdom and life force of our spirits to face difficulty with courage and compassion. In doing so, we also want to champion the most ancient forms of mental health care – music, movement and celebration.
Our Institute is built around the idea that we lost our connection with something important and sacred when we made mental health solely a psychological problem, behavioral problem, or genetic problem, segregating out the ill from the community, the disordered from the healthy, and made mental health a medical problem to fight like an infection. This is not to discount the amazing discoveries of the modern age. Rather, to start a conversation about what valuable technologies were lost when we stopped talking as groups, stopped valuing our immediate relationships and communities as interdependent with us, and stopped seeing the human spirit as affected by connection, inspiration and its relationship to the universe itself.
It is my belief that we are currently in the midst of a new paradigm shift, where science and spirit are speaking a more common language, and mental health care is able to restore that fundamental relationship between health, consciousness and community in its own practice. We see this Institute as a lab to explore and dynamically refine such integrative practices as a new paradigm for how mental health should work in the future. At a practical level this new model also addresses a crisis in our nation – by showing communal and spiritual healing models can have better outcomes, we have a unique opportunity to research and standardize practices for a sustainable and replicable model of what the future mental health clinic can be.
We're always bombarded by how great it is to pursue your passion, etc – but we've spoken with enough people to know that it's not always easy. Overall, would you say things have been easy for you?
Not at all – going against the standard treatment in psychiatry, which is to medicate, to tell people they can recover and be successful was a hard sell at first. Also, la maida itself is an achievement in that we did it with no outside funding.
What were you like growing up?
Wild, challenging authority and falsehood. Very open to supernatural forces, ideas about shamanism, etc…
Pricing:
Founding Membership Price $60 Monthly
Contact Info: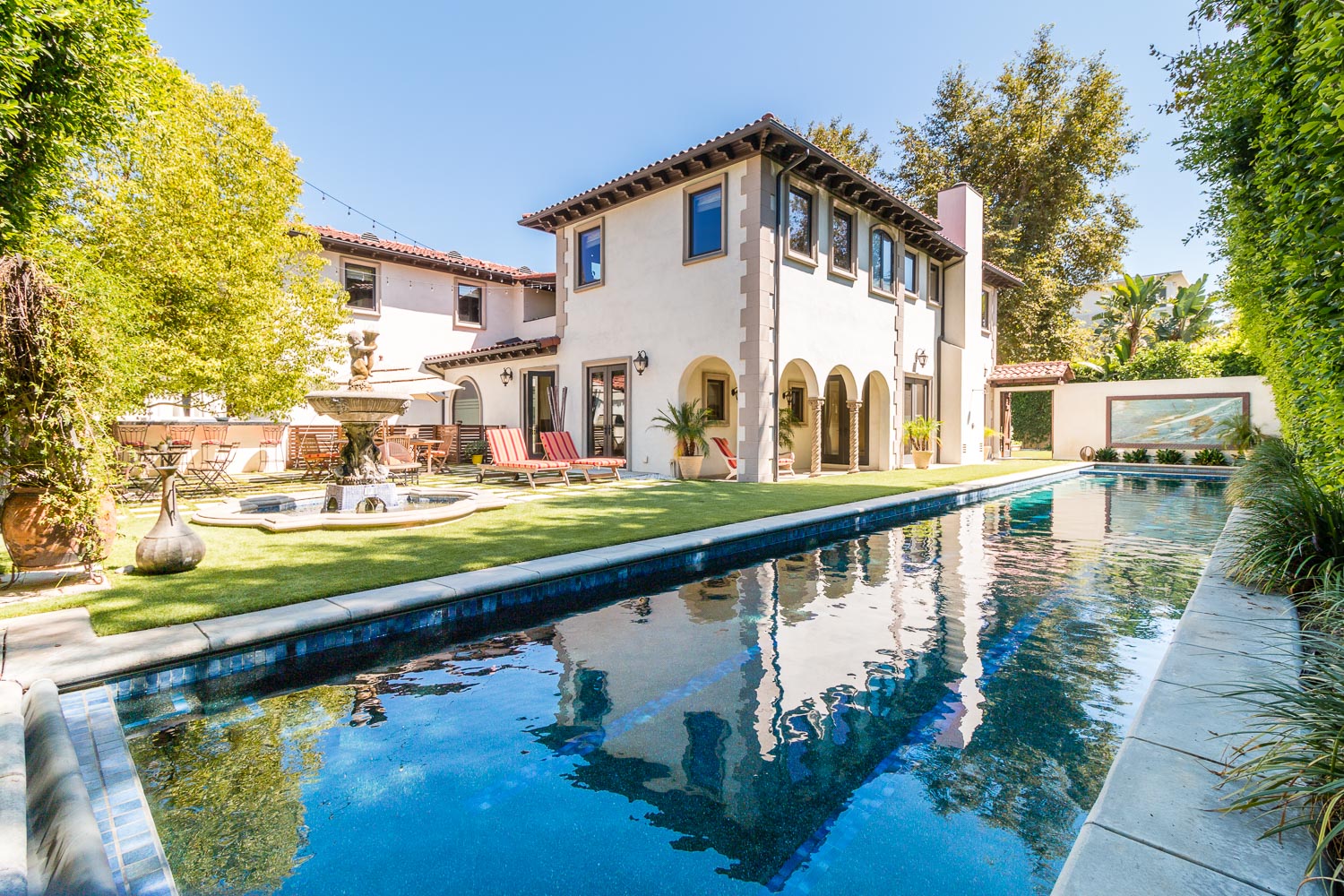 Image Credit:
Todd Harty
Getting in touch: VoyageLA is built on recommendations from the community; it's how we uncover hidden gems, so if you know someone who deserves recognition please let us know here.