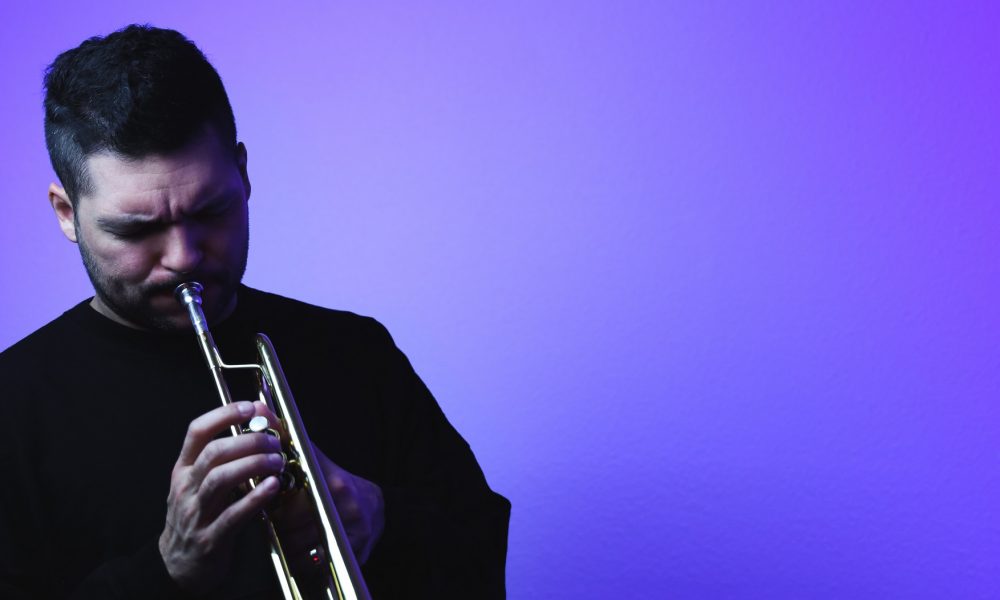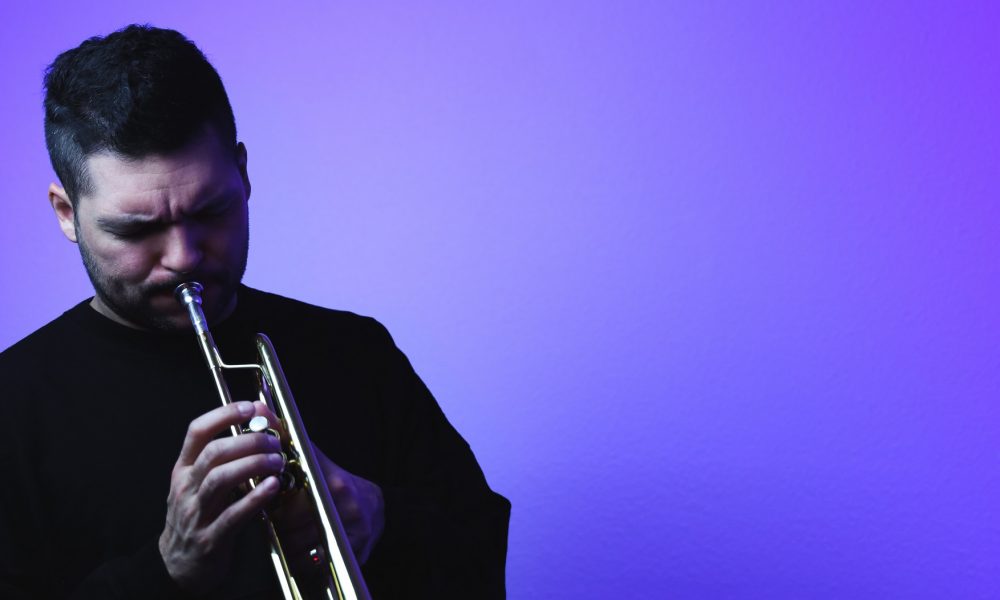 Today we'd like to introduce you to Omar Martinez.
Thanks for sharing your story with us Omar. So, let's start at the beginning and we can move on from there.
I am a Puerto Rican musician, producer, composer, arranger that started in the world of music at six years old when my dad, who is also a musician (saxophone player) took me to the local Children's Choir in my town of Caguas, Puerto Rico. From there, I went on to the Specialized Music School (Escuela Libre De Musica de Caguas) where I studied Music Theory and after a year of Music Theory lessons, I was asked what instrument I wanted to start playing and learning, to which I said TRUMPET. I didn't have a particular reason why I chose the trumpet because my dad was a sax player, but I said trumpet, maybe because at the time I was asked the question, I hear a trumpet close by or saw someone practicing it, I don't know. I was a student at this Specialized School of Music until I graduated High School and I already knew that Music is what I wanted to do all my life. This was an after school program, so, after going to the regular Academic School from 8AM – 3PM, I went to 'La Libre' Specialized School, From 3:30 – 5PM, every day of the week.
My senior High School Year was the preparation period to audition to enter to the Conservatory of Music of Puerto Rico, which is the University for Professional Music Studies. There's a process to be accepted; There are 2 types of test you need to pass in order to be accepted as a student. You have to audition with your instrument, prepare a piece of music and play it in front of the judges, a group of professors from the Conservatory, and another day you go for your Music Theory audition, where you demonstrate your knowledge in Music Theory. After passing these 2 Admission tests, I started my studies in the Conservatory of Music of Puerto Rico from 2002 – 2007. I graduated Magna Cum Laude with a Bachelor of Arts / Music Education & Specialization in Trumpet. It was a solid base for what was to come. After graduating, I didn't hesitate in my decision of moving out to the United States and pursue a professional Music career and possibly go on with my Master's and so on. I landed in Houston, TX where I knew a few friends, I got an opportunity to start teaching in a Music Academy called Canzion Institute, and that gave me the opportunity to put in practice what I studied and start making some money working in a music-related job.
After just a few months in Houston, I got connected to some musicians that worked at Lakewood Church, which is the biggest church in United States. I knew a bit about the church and its music, it was well known and it had the best of the best. It seemed to be I landed at the right place at the right time and I was offered a position as a trumpet player in the band at Lakewood Church because it was the only position they still had left to fill. After a series of interviews and auditions, I was offered the permanent position and I quickly became the Arranger for the horn section and the lead trumpet player. I was there for 12 years, basically all of my 20's. I was blessed to have met incredible artists, producers and musicians that trusted in my work and gave me an opportunity to be part of their productions, tours, etc. Among them, I can mention Marcos Witt, Israel Houghton, Aaron Lindsey, Tommy Sims and many more. I traveled a lot during my years in Houston, not only with Lakewood Church but with many other artists. From South Africa to Israel to Australia, England, every state in the USA and every country in Central and South America. It was a great run and great memories in Houston.
My work is most known in the Christian world although I've done many jobs not related to the church like Studio work for Drake, Jennifer Lopez, Camila Cabello and many more. After those years in Houston, I decided to expand my horizons a bit more and venture myself into moving to Los Angeles, CA. We all know that the Entertainment Industry, especially the Music industry has its strongest roots in LA, and everybody that wants a chance or wants to try, or wants to 'make'it, will, at some point in life, move to LA to pursue that. In my case, I was lucky enough to have had connections that I've made over the years with producers, artists and musicians in the LA area, so I wasn't all lost when moving. Yes, you have to be patient and adapt to where you move to, you're not going to make it and be successful from one day to the other, but patience is always key to success. Thankfully I still had the job I've had for a year before moving, I was part of Ricardo Montaner Band and we would go out and tour every month. Ricardo Montaner is a well-known artist from Venezuela that's been relevant since the late 80's to this day. I started working from home in LA, arranging music for different producers and artists, recording trumpet parts as needed from my home studio, playing a few gigs in town whenever I had the chance, going to Jam Sessions and getting to know the Music Scene in LA, which is very rich.
I moved to LA in March 2019 and in the month of September I got an email invitation to audition to one of Cirque Du Soleils shows that needed a trumpet player replacement.'The show is called Luzia and I was thrilled to have had the opportunity to audition and try for this job, which is an ongoing touring job. I sent my audition tapes and waited about a month for the decision and I got the part, I passed the audition and the process began for me to 'run with the circus' literally. I had to shrink my life down basically to 2 suitcases and my instruments, very hard to do, to let go of things like your car, apartment, furniture, etc. The hardest thing for me was to leave my dog, Tonka, I'm thankful I made some really good friends in LA that I trust and they kept Tonka and I know he's in good hands and living a happy doggy life, shout out to Randy & Fabian. In November 2019 I spent a month in Montreal, Canada, where Cirque du Soleil headquarters are, and there I learn everything about my show, I had an acting coach, a vocal coach, I had my practice time on my instrument, I had wardrobe fittings for my personalized costumes, etc. A very intense month, and then I joined my show and met my new coworkers and family of Luzia. I joined in Vancouver, Canada and then we did the show in the Royal Albert Hall, London, England from January to March 2020.
Our next city run was Moscow, Russia. We traveled to Moscow at the beginning of March 2020 and the show was being setup for our rehearsals and premiere but then we started seeing how different countries were canceling events and the normal everyday life because of this virus we knew little of. Russia was one of the last countries to put restrictions and so we thought we were going to start our show, but a few days before premiere, it was canceled and from there we went to our countries, everybody from different countries, as you can imagine. It was a little sad to have to say goodbye to your friends and basically your family. We work together, live together, and from that to a goodbye and not knowing when you'll see them again. After returning to the states, we find ourselves in quarantine, with restrictions, with no work and not knowing when will this be over, when we, as artists will be able to play a concert again, a show, etc. I personally took this time to produce and make music for myself, I always found myself as a studio musician or arranger, working for other artists, other producers, and never working to produce my own music.
This time helped me focus on my own music and start releasing singles and music as an artist and that's what I've been doing. I'm about to release my 3rd single on August 19th! My first single was released at the beginning of July, it's an instrumental song I composed called 'Danza Primera', the second single was released in mid-July, a cover of 'What a Wonderful World' and the third single is a Latin Jazz tune I composed called 'Blanco & Negro'. Despite not knowing when this will be over and what will happen in the music industry in the coming months, one thing is for sure, we can decide to not do anything, be depressed and wait until something happens OR make something happen on your own, create and produce from where you are with what you have and later look back and be proud of what you did and who you inspired.
Great, so let's dig a little deeper into the story – has it been an easy path overall and if not, what were the challenges you've had to overcome?
It's not always smooth, Just like everything in life doesn't come easy, you need to be disciplined and work hard in your goals. Being a musician and make a living by being a musician is not easy, there's not many jobs that pay well that are available and that you can easily 'apply' and get. Having good connections is extremely important in this business, but also your character and who you are as a person plays a big part of landing a good job or not. If you're not likable and cannot work with others, you will most likely not succeed in this industry. You have to listen to those that have been doing this for a long time, learn and apply. The learning process is never ending!
Can you give our readers some background on your music?
I'm a musician, arranger, producer and songwriter/composer. My main instrument is the trumpet and I'm better known for playing the trumpet. I've also been lucky enough to have arranged music for a lot of different artists and have arranged over a hundreds arrangements of a lot of different styles of music. What sets me apart from others is my job ethic, my passion for the projects I work on, I don't see it as a dollar sign, I see every project as my own, and always do my very best in everything I do.
Do you look back particularly fondly on any memories from childhood?
I remember the day of a school concert, I was probably in 8th grade and my mom took me to get a haircut and while getting a haircut she brings a brand new trumpet she got me as a present! Of course, I used it that day in the concert! It was one of my happiest days, the first time I had a brand new instrument.
Contact Info:

Image Credit:
Photoshoot by Jafet Lora (Pixeled HTX)
Suggest a story: VoyageLA is built on recommendations from the community; it's how we uncover hidden gems, so if you or someone you know deserves recognition please let us know here.