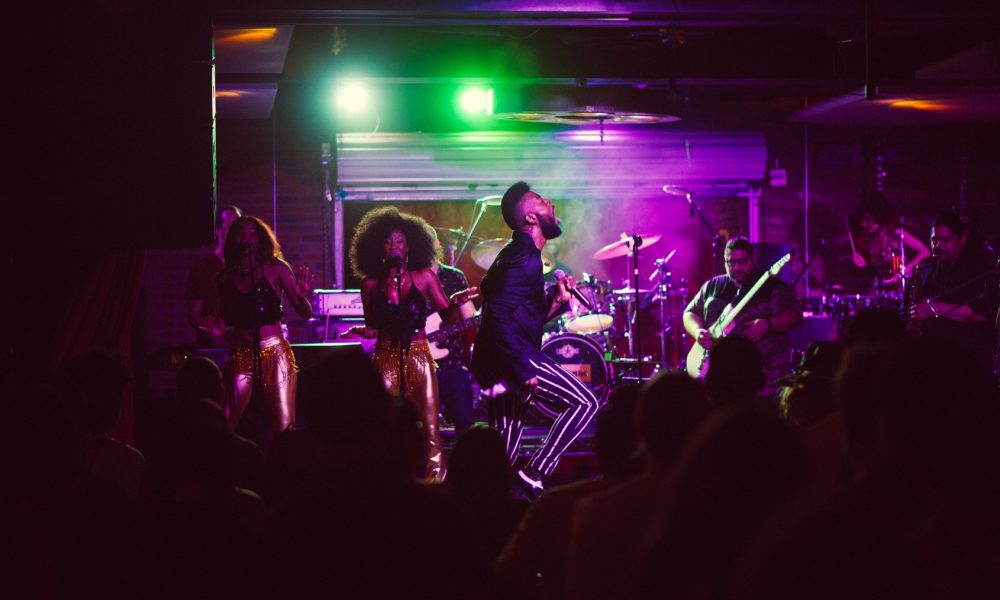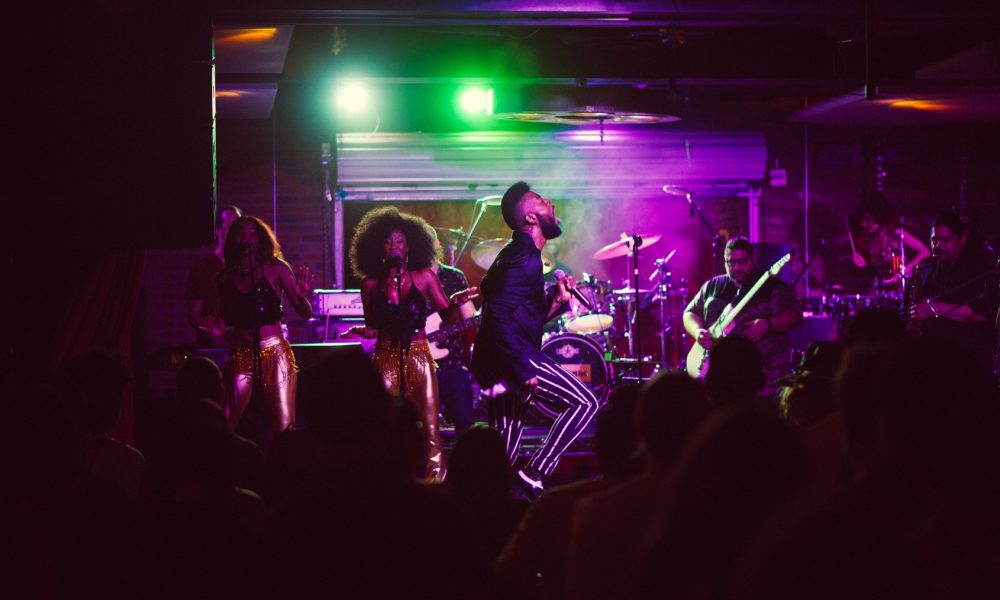 Today we'd like to introduce you to Ollie Gabriel.
So, before we jump into specific questions about the business, why don't you give us some details about you and your story.
I started making music for when I was a young kid in Louisiana, I was making beats for local rappers and singing hooks for them by the time I was 14 years old. I had built a local name for myself as a talented musician and singer. I always longed for living on the west coast and getting my music out to the world. When I was a senior in high school I joined the army, 3 weeks before 9/11 happened and that sent my life into a new direction. I was activated to go to Iraq but eventually ended up at a unit in Sacramento, CA. I worked in 4-day shifts and when I was off, I found a studio, and I would record new music to send to people I had networked with on the internet.
One day I got a call from a friend in New York, that said a record exec in LA had heard my song and wanted to meet me. We set it up, and I drove 6 hours down to LA and met with a record exec who had worked with a lot of my idols. They offered me a record deal, and after working it out with the military, I made the move to SoCal. It was my first time really being in "the industry", and I had no idea how the business worked, I just trusted my people at the time. That period taught me a lot about myself and others. I realized that money really can't make you happy, and I also saw that just because you were "rich", didn't mean you didn't have problems. I was around nice cars and houses, but the energy was soo toxic, that it was actually one of the worst periods of my life.
It was like a real-life Be careful what you wish for scenario. So after 2 years, I begged to be let go of my deal, and fortunately, I was able to do so smoothly. I walked out of a 20 million dollar mansion to my used convertible Sebring across the street (i wasn't allowed to park it inside the gates, next to the nice cars). I knew from that day on, I would be in control of my destiny and I wouldn't allow others to have that power over me again. For 2 weeks I slept in my car, eating cheap meals once a day because my pride and ego didn't let me be honest with others about my situation. Finally, I knew that I had to either go back to Louisiana or find help in LA. I had a few real friends that I had met, and my friend offered me a couch at his mom's house in Northridge. I stayed there for 2 months while saving from a job, and finding a long-term living situation.
This period was the beginning of my reinvention. I had never had a real job before then or truly been on my own until then. I found that I was a natural at sales, and fast forward a few years, I was thriving as a sales executive at a digital marketing firm, making a few grand a week consistently. Even though I was now stable, there was a void because I had gotten away from my passion. I decided to get back into making music diligently. I started a production music company with a friend and we ended up doing very well licensing music to film and tv, my music has been featured in hundreds of times in hit tv shows on major networks. Eventually, I was able to quit my marketing job, and I just focused on music full time. At this time, I started to build my sound as a unique artist. I created this blend of soul and pop, that at first executives at label meetings didn't understand.
However something inside of me knew that I had something special, and it told me to just keep doing me and don't follow what everyone else was doing. 2 years ago, I got the chance to release my single "Running Man" in Europe. It was a big hit in Germany, Switzerland, and Austria and got over 10 million streams the first year. It launched my career as an international artist, and I was able to tour the world and connect with the fans who I inspired with my inspirational song. Now over the last year, I've been in the USA, building my following here. My band and I have sold out shows at the Mint, The peppermint club, hotel cafe, and even got a residency at The Sayers Club. I was named one of the top live bands to see in 2017 by Music Connection Magazine and landed a big synch placement last year in Grey's Anatomy.
Now I'm at the point where, I know who I am, I know what I want, and I know what I'm capable of overcoming. My story is one that proves, when you are determined for a goal, you can reach it if you believe in yourself, and you are willing to make the changes within yourself to reach new levels. It wasn't easy, but I'm most grateful that I've never been afraid of growth or getting outside of my comfort zone. I attribute that attitude to the success, I experience today.
Overall, has it been relatively smooth? If not, what were some of the struggles along the way?
It was definitely not a smooth road. There was a lot of rejection, and this industry is all about validation from others in a lot of ways. So that helped me to build really thick skin. I had to decide if I was going to let others tell me who I was, or if I was just going to be who I wanted to be.
Finding the right people to have on your team was an obstacle, because even with big-name managers and attorneys, sometimes it just doesn't work. I realize the most important thing in putting together a team, is making sure that you have people who share the same vision, and are actually going to work. Resumes are not as important.
I think the biggest challenge was really getting to a place of self-accountability and shifting some perspectives about myself and the world around me. I realized that in order to get what I wanted, I had to do something different, I had to push myself out of my comfort zone completely. That meant changing friends, how I dressed, what I ate, what I did..the whole nine. Taking responsibility for your life's outcome is a struggle, but such a reward when you begin to see the results you've wanted. You know what it took to get there.
Alright – so let's talk business. Tell us about Wizard of OG – what should we know?
I make music. I write, produce, and perform. I'm most known overseas for my single "running man", which has almost 20 million streams now on Spotify, and millions of youtube views. My company has licensed music to networks like Fox, ABC, NBC, MTV, and Disney to name a few. I'm most proud of my journey and my ability to re-invent myself at different stages in my life. I think my hunger for growth and self-development, sets me apart from others. I am really a student of self-mastery, and I have a mission to make an impact on the world in a positive way. I'm not just in this for the money, there is a purpose behind what I do.
Any shoutouts? Who else deserves credit in this story – who has played a meaningful role?
I think everyone that has played a role in my life, rather big or small, Positive or negative, I've taken something from those experiences and relationships that has taught me something valuable which helped shape me into who I am today.
More specifically my mother, of course, deserves credit, she instilled into me constantly growing up, that I had what it took to be anything I wanted to be. Many days while I was away here in California, she could probably hear in my voice that I wanted to come home, but I'm thankful that she never gave me an out, or coddled me into coming back, even though I know she missed me soo much. She wanted me to see my dreams through, and not give up.
I'm grateful for that because it made me strong. My wife has also been a huge supporter since the beginning, she has helped me that happiness is a choice and that I am already a wealthy man. My other mentors are people that I haven't had the pleasure of meeting yet, but that I listen to almost daily. They would be Brian Buffini, Zig Ziglar, Lewis Howe, and Les Brown. They were the first podcast that I subscribed to years ago, and they have motivated me, and changed my perspective on life, and helped me to find my purpose.
Contact Info:
Website: www.olliegabriel.com
Email: info@olliegabriel.com
Instagram: olliegabriel
Facebook: olliegabrielofficial
Twitter: olliegabriel

Image Credit:
Emilynn Rose, Kaylin Mae
Getting in touch: VoyageLA is built on recommendations from the community; it's how we uncover hidden gems, so if you know someone who deserves recognition please let us know here.