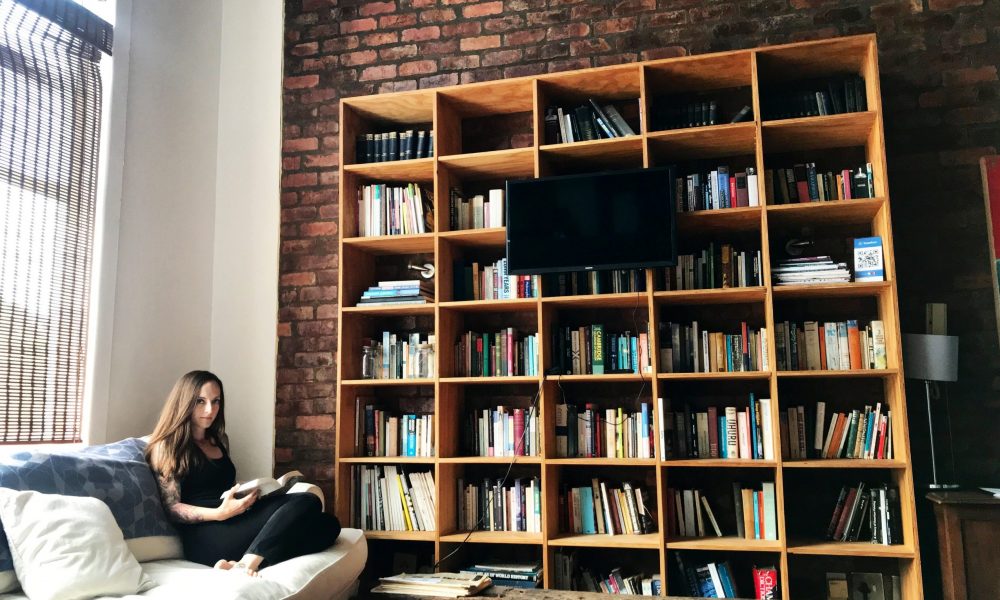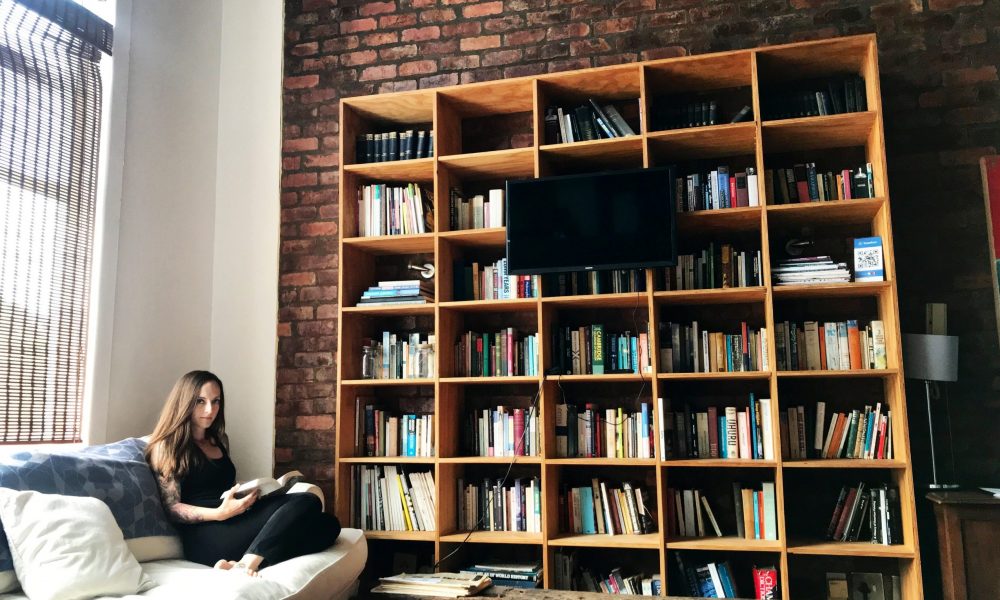 Today we'd like to introduce you to Olivia Semple.
Olivia, let's start with your story. We'd love to hear how you got started and how the journey has been so far.
Five years ago I quit a pretty good corporate job and moved to Thailand to finish writing a novel I'd been working on.
I'd been a paid writer in my early twenties when I first moved to LA from Montreal, but I wrote for magazines that didn't pay much (and pay even less now). I did "the responsible thing" later on and got a middle-management job with benefits and good, steady pay, but a few years in I realized that I wasn't writing at all anymore. I was disappointed in myself, so I decided to start working on the novel I'd been thinking about for years, waking up before dawn so I could write for two hours every morning before work. Progress was slow, but it was there, and that was enough for a while. I grew frustrated with that system a few months in though. As soon as I'd get in the flow, my alarm would buzz and I'd have to abandon my writing and head out the door to my "real job".
Meanwhile, my employer offered me yet another promotion and raise. My first instinct was to quit, but I held back for several weeks. I wondered if I was losing my marbles. I started asking myself some tough questions. What's important to me? What do I want to look back on when I'm old? What will I regret on my death bed? What makes my heart happy? Why aren't I doing THAT?
I realized I'd forgotten what made my heart sing – and decided to do whatever it took to see my book through. I needed to know that I had it in me to write a whole book. I didn't even care if it sat unpublished forever – which is fortunate, as it still isn't! Though it did eventually get me in the door with an agent.
So instead of taking the promotion they offered, I quit my job, sublet my apartment, and moved to Thailand. I rented a house on the beach for $208 a month. I wrote all day every day, happy as a clam. In five weeks I wrote about three times as much as I'd written in the previous year – this is when I learned just how valuable obstacle removal is to a creative life.
When I got back from Thailand with a finished and messy draft of a book, I decided to look for non-traditional employment. I remember thinking, "Wouldn't it be great if someone wanted to pay me to travel?" The next day I found a job posting for French-speaking tour guides, and I've been doing that for 4-6 months a year ever since. It allows me to work like a maniac for weeks taking French people all over the Western US and Canada (think National Parks and everything in between) and then I have enough in the bank to get me through the rest of the year while remaining 100% focused on writing. I've completed two other manuscripts since and published a handful of essays and short stories.
Non-traditional employment has had a ripple effect on every other aspect of my life. Two years ago I realized I spent so much time away from home that it didn't make sense to keep paying LA rent, so I gave up my Mid-Wilshire apartment. It's much cheaper and much more effective for my creative process to rent an apartment in Cape Town or Lisbon (two of my favorite cities) while I work on a project for a few weeks. I don't have the usual everyday things distracting me while I work, and then when I step out the door after a full day of writing I have a whole new world to explore at my own pace.
My work as a tour guide brings me back to LA regularly which is great – I've been here 17 years and the city feels like "home" to me, though the word home has become such a loose term in my mind. Home is wherever my suitcase happens to be! I wish all creatives could enjoy this type of freedom for a while. It allows your brain to fire on new levels. It has a huge drawback of course – humans are creatures of habit and regularity and when you're out of town all the time some people forget about you – but you learn who your real friends are, and what truly matters, real quick.
So, where am I today? I'm in LA for a couple of weeks putting in face time with friends, filling up on hikes and sunshine, and trying to decide where I'm going to spend the winter. I have a draft I'm editing and another one that's being submitted to publishers, and there's another idea floating around in my head that I believe has legs. So I'm looking for where I can make all of that happen with as little stress as possible.
I've traveled to 30-some countries. I've completed two other manuscripts since Thailand and published a handful of essays and short stories. I've moonlighted as a travel consultant for some VIPs and done the odd translation or copywriting gig here and there, but mostly I've gotten to pay myself to focus on what I love.
People ask me all the time, "When's your book going to be published?" It used to bother me that I couldn't answer that question, until one day it dawned on me that I have very little to do with that part of the process and that's okay. My job is to do the work and hold on to my faith in the process. It's not always easy, but I wouldn't give up my happy heart and creative freedom for all the steady paychecks in the world. And in this status-obsessed city, that's a pretty powerful act of rebellion.
Great, so let's dig a little deeper into the story – has it been an easy path overall and if not, what were the challenges you've had to overcome?
No creative road is ever smooth, in my opinion. There have been logistical and financial bumps, but all of that has been manageable, especially in retrospect. You always find away. It makes you that much tougher. I had health issues over the summer that could have led me to question everything. Instead, it became even clearer to me that I'm on the right path. This isn't a dress rehearsal. Life is in session!
Honestly, I think the most difficult obstacle is the voice of self-doubt that creeps up from time to time and tries to convince you that you're crazy, that it'll never work, and you should give up. Even in a city like LA, (where one in six people works in a creative field) when you're as off-the-wall creative with your life as I am, people question your sanity. The key is to tune them out and rely instead on the ones who know you well and understand what you're working towards.
Please tell us more about your work, what you are currently focused on and most proud of.
I'm a writer first and foremost, and my true love is long-form fiction. I've been told my writing is evocative and layered, that my characters are real and relatable. I think my travels, and my years spent working with the public, have informed this aspect of my writing tremendously.
The more you travel, the more you see the humanity in everyone. Mongolian shepherds and New York bartenders have the same basic human needs and desires – and fiction allows so much flexibility in playing with that concept. I've received emails and messages from so many different readers. I had a young Spanish woman and an elderly American man who said the same short story helped them understand a loved one's suicide. Something I dreamed up one morning walking up 8th Ave thinking about a character I was working on, and it brought those two very different humans the same kind of solace. That's the kind of thing that keeps me going. That's what I'm most proud of.
On the flip side, understanding what we all have in common has helped me to become a better travel guide and consultant as well. So one hand washes the other.
Do you look back particularly fondly on any memories from childhood?
Playing in the mud barefoot by the river behind our house, or free-roaming the neighborhood with my cousins. This was back in the days when you just had to be home in time for dinner… I didn't have a care in the world then, and I've been trying to replicate that feeling ever since.
Contact Info:
Suggest a story: VoyageLA is built on recommendations from the community; it's how we uncover hidden gems, so if you or someone you know deserves recognition please let us know here.