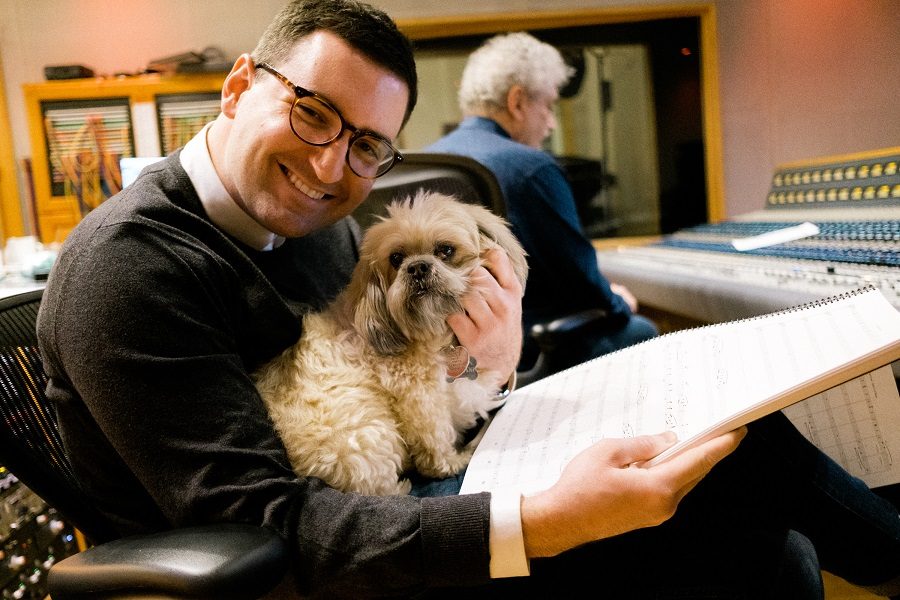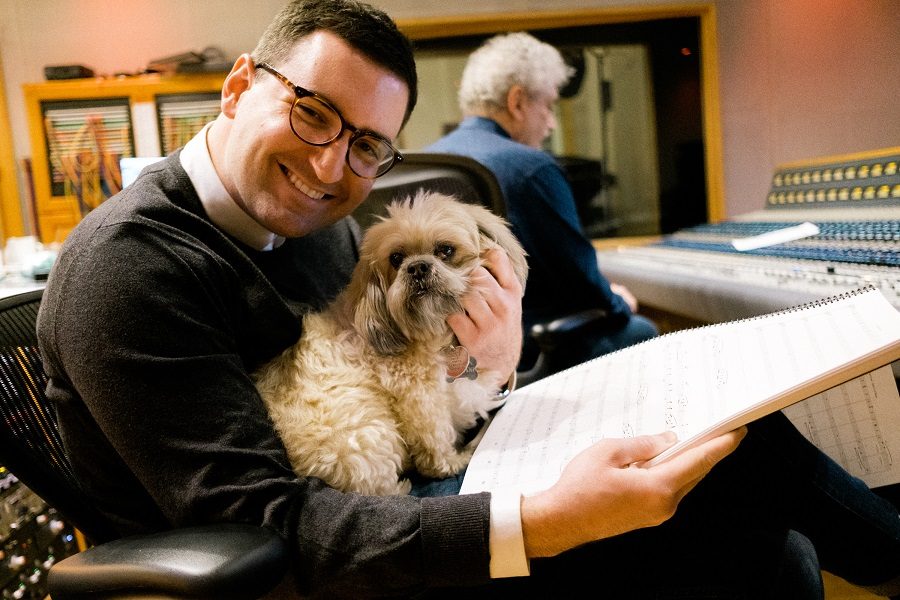 Today we'd like to introduce you to Oliver Schnee.
Oliver, let's start with your story. We'd love to hear how you got started and how the journey has been so far.
I was born and raised in Los Angeles to the two best parents a kid could ever dream of. My mother is by far the warmest and sweetest person God has ever created. She has the power to find the light in every situation, and she's unbelievably creative, talented, and has the ability to leave a room making those in it feel better than before she arrived. My father is one of the most hardworking, talented, and creative people who loves his family tenfold. We continue to collaborate to this day, and I pinch myself that I get to create music in the studio with my one and only dad.
As a kid growing up, I spent my days after school at my dad's (multiple Grammy and Emmy winning producer/mixer/engineer Bill Schnee) recording studio doing homework, playing games, and simply hanging out, not knowing what A-List artists/producers/ songwriters were roaming the halls. I was just a kid playing at my dad's studio. It wasn't until my teens when I started working there that I really began to notice who exactly these people roaming the halls were…it was surreal! I started working as the night manager, booking sessions, answering phones, ordering dinner, basically helping serve any and all of the clients' needs outside of their time creating music. Eventually, I moved to being in the control room, where I learned even more studio etiquette and how to set up and tear down sessions for everything from rock bands and jazz trios to big bands and full orchestras. Then I moved up to being second engineer for a brief time, working Pro Tools, getting thrown in the deep end! I was beyond nervous, but oddly enough I've found that this is often one of the best ways for me personally to learn and grow. I met so many wonderful, talented, sweet, and encouraging people there. But the two most important were my mom and dad. That studio and business was built out of love and of the highest quality imaginable. My dad was with me every step of the way as I learned how a proper commercial recording studio is run. He was and still is, my best mentor.
That recording studio was special for many, many reasons beyond the music that was created in it: as a child, I played hide and seek with my brother all throughout the studio, we had birthday parties, graduation parties, Christmas parties, and even a "Survivor" finale party for the show's first season way back when! Most importantly, I discovered my undying love for music, and the joy of creating it; thus, I found out a big part of who I am from growing up at my father's studio. So much of who I am is because of that place, it was my second home, and always will be.
Looking back, I feel so fortunate and thankful that I was able to record my own music as a teenager and young adult there. It's quite mind-blowing to me when I really think about it. So many days and nights spent honing my craft in that beautiful space…and it wasn't just beautiful for me personally, it literally sounded beautiful and looked beautiful. The acoustics were stunning, versatile, and inspiring, and visually, well to me, the place felt like a mixture of Art Deco meets "2001: A Space Odyssey".
In high school, I took a class where I was able to pick a creative project to challenge myself, so I took an old Tim Burton short film and completely re-scored it. Boom, I was hooked! The marriage of music and picture made so much sense to me…I'd always loved music and always loved film, and here was the way to work with both of them! Even at the tender age of 17, I knew that this was something I not only wanted to learn more about, but that I wanted to do for the rest of my life. Shortly after this, I was beyond fortunate to begin interning with one of the world's best film composers: 8 time Oscar nominee, Grammy and Emmy winner, James Newton Howard. And so began our relationship that continues to this day. It started like most internships: taking lunch orders, cleaning the studio, taking out the trash, etc. But for some strange reason, James believed in me and would invite me into his writing rooms and let me watch him write…these were always my favorite days. He would even walk me through how and why he was writing a certain cue. He always treated me with respect and dignity, introducing me to the directors and producers he was working with, and I'll never forget how he took me under his wing like that. I spent about three years with James, however he continues to this day to be one of my most cherished mentors and friends, someone I can call to ask for advice, show him my scores, and more. Although I have had some incredible opportunities in my career so far, I know that I still have a long way to go in this business. That said, with mentors like my parents and James, I know I'm in good hands.
Growing up in Los Angeles, I never wanted to attend USC, but as it turned out, USC was exactly where I needed to be. I wanted to attend a university that had a great film school so I could form friendships with young, up and coming filmmakers. We all know this business is built on relationships. I loved my time at USC, the incredible education, the wonderful professors (some of whom I still remain in touch with to this day), the friendships I made, and the memories I have of walking the campus at night when it was just me and my headphones on, letting my imagination soar. I met some really talented people there, and we made some fun and creative short films together. I also met quite a few jerks in the film school who had egos so big that they wouldn't fit inside the Shrine Auditorium across the street. But hey, I'll stick to the positive!
I then began my venture into scoring advertisements and commercials for companies such as Disney, American Express, Target, and more. As I was doing this, I was trying to get my feet off the ground with film/tv projects. My first big break came in 2012 when I was asked to audition for a feature film exec produced by Academy Award winner Robert Zemeckis. I was asked to audition for the film, which took about two and a half weeks. The final part of the audition was to write a main theme for the two lead characters…if the filmmakers liked my theme, I got the film, if not, goodbye. No pressure, ha. I felt like I had serious writer's block, but as my dad loves to tell the story, "Oliver, you're too young to have writer's block…you're just nervous, and that's okay. Just sit at the piano and write three short theme ideas tonight." So, I stayed up all night and did just that. The next morning he came to the studio and I played my three themes for him. I was so exhausted and spinning in my own head that I needed an outside opinion, and fortunately for me, I had one of the music business' best as my father. After I played all three for him, he was honest as always and told me which theme he felt was the strongest, so I went with that one. I was sure that I wasn't going to get the project, but when the email came back offering me the film, I literally cried happy tears in the hallway of my parents' house! There I was, a young 21 year old, about to score a feature film that one of my film heroes was producing! My creative relationship with Zemeckis was wonderful, and I was even brought on to score a second feature a few years later with him.
I have been incredibly fortunate to have scored a number of feature films and projects with multiple Academy Award-winning filmmakers such as Robert Zemeckis (as I mentioned before), in addition to Robert Duvall, Davis Guggenheim, and Oscar nominee James Franco. In addition, I've written for some of the world's biggest companies such as Disney, National Geographic, and Warner Brothers/Warner Chappell. I really loved writing music for National Geographic in particular, as that was always a childhood dream of mine! A recent highlight in my career was working closely with Academy Award-winning filmmaker Chris Buck ("Frozen", "Frozen 2", "Tarzan", "Surf's Up") earlier this year. I have been blessed to have had my scores recorded by orchestras across the globe, including the Utah Symphony, Nashville Symphony, as well as orchestras in Portugal, Budapest, and of course here in beautiful Los Angeles!
Most recently, the time finally came for me to create my debut solo album – an album of music that ISN'T tied to any filmmaker, filmmaker's vision, or any company. Rather, this is what "Oliver Schnee unfiltered" sounds like. It's essentially a glorified "calling card" to show filmmakers, artists, execs, agents, etc. what I am capable of when given a blank sheet of paper. I had the greatest time of my life making this body of work. I recorded half of the album here in Los Angeles at one of the best studios still standing: United Recording with some of LA's top session musicians. After that, I traveled to Nashville for my orchestral sessions and brought on my dad, Bill, to engineer and mix the album (so you know it sounds and feels great!). I made sure to have my mom there too because she just had to be there for such a big moment in my life. And yes, our little dog, Lola was there too, making sure everything sounded right. The album is called "From The Orchard To The Hill", and the title track single is out now! The full album will be released digitally and on vinyl soon, and I cannot wait for everyone to experience it!
All in all, I look forward to learning more and growing as a composer. I'm not interested in getting famous, I'm interested in getting better.
Has it been a smooth road?
I would say there have been high highs and low lows. Being freelance is rough to say the least, especially when the competition is so fierce. In 2020, it's simply not enough to just write the music, you also have to create a brand…usually by yourself when starting out. That means everything from satisfying and exceeding your clients' vision, hiring the right musicians for the gig, time management, staying organized, always backing up your sessions, plus all of the psychological work that goes into working with artists, all of the social media work, and more. We're all insecure in one way or another, and artists are often especially insecure, even those with big egos. How I deal with each artist who enters my studio and trusts me with their project is always a new venture. No two artists are the same, and to be honest, I'm thankful for that! I love the diversity and change of pace with each new project.
What else should our readers know?
I think what helps set me apart from others is that I always put my clients first. It might sound simple, but it's surprising to me how many composers aren't willing to be flexible when working with a director/company. The way I look at it is, the director has been living with their project for months, if not years, and then I suddenly get invited in to add my touch. I must always be respectful to the fact that they've been living and working on this project for far longer than I have, thus it's incredibly precious to them. I have learned the power of saying "no" to a project so that I don't get stretched too thin, because I always want to give 110% to each of my directors/artists. Growing up in the music business, I learned that having an ego is disgusting, so I surround myself with family and friends who not only don't have egos but who keep me grounded.
Also, I look forward to learning more and growing as a composer. I always learn something new with each project, and that excites me. My whole goal is to serve the film and deliver the director's vision with my music.
Is our city a good place to do what you do?
Los Angeles is an amazing city for what I do. The extraordinary pool of talented musicians and filmmakers is just crazy. However, there's no denying the fact that LA is ridiculously expensive, so if someone was just starting out and was truly serious about getting their feet off the ground in film/tv scoring, I'd tell them to be prepared to make some sacrifices, but to stay positive!
Contact Info: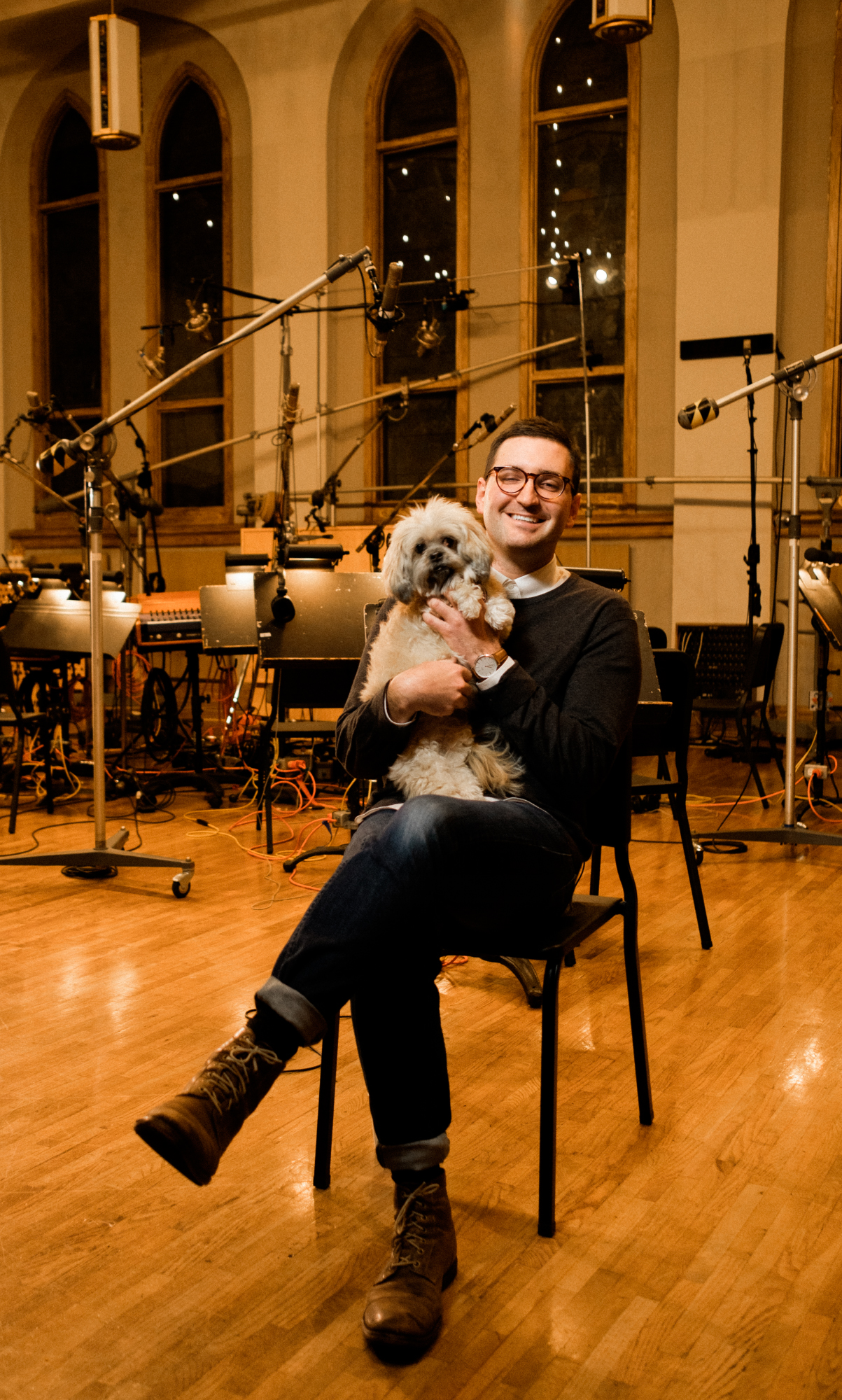 Suggest a story: VoyageLA is built on recommendations from the community; it's how we uncover hidden gems, so if you or someone you know deserves recognition please let us know here.