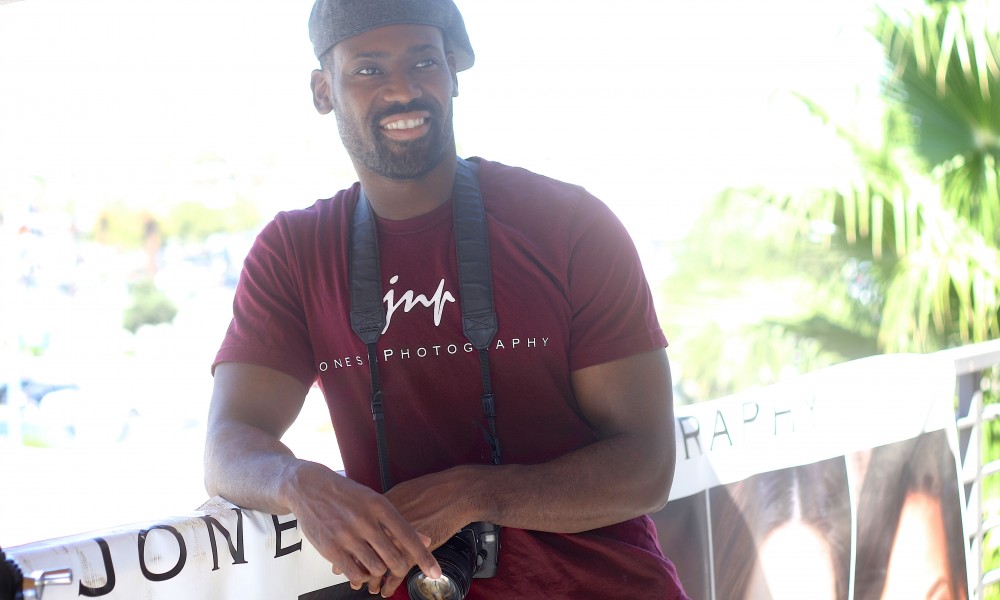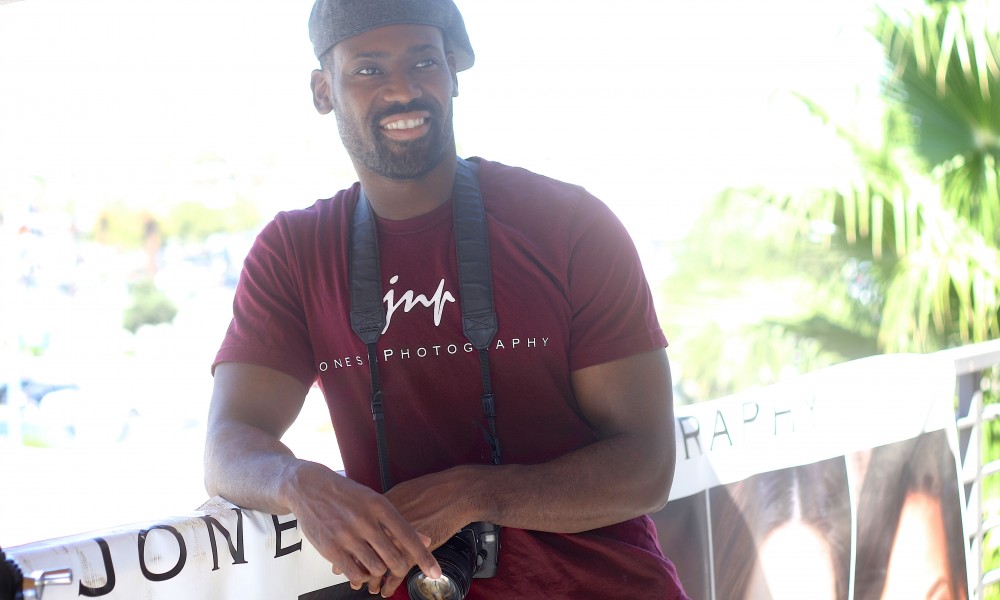 Today we'd like to introduce you to Diondre' Jones.
Diondre', please share your story with us. How did you get to where you are today?
I've always had an affinity for the visual arts. So I knew at 14 yrs old when I picked up the Pentax K1000 camera, I had stumbled upon a new toy and found another form of self-expression. As a student of Black & White film, I would spend four out of five weekdays after school in the darkroom developing images I created.
I attended a middle school and H.S. for creative and performing arts. I was a theater major. So no matter what direction I went, I was always around creative and innovative energy. Thespians, vocalists, musicians, visual artists, writers, and scholars. My parents definitely tried to keep me around people that would foster whatever skills and talents I had an affinity towards. I landed some commercials and T.V. gigs, which was a lot of fun.
A couple months after college I moved to L.A. I was fortunate enough to get connected with some really great people and built a few solid relationships with directors and actors. I remember there being a heavy transition from film to digital right around this time and so I grabbed my first digital camera. Just by the nature of the people I was around, it only made sense to be capturing moments of them; staged and candid. Like most crafts, the more you do it, the better you get at it. I'm still doing my best to improve everyday. There is always so much to learn.
Has it been a smooth road?
Well you know they say anything worth doing is never easy or else everyone would be doing it. Although it does seem like we live in an age where everyone is a photographer of sorts. Hahaha. I wouldn't say it's been an extremely rough path, but sure hasn't been smooth. I always try to reside in a humble mind-frame. It's a funny thing. We work towards things, plant seeds in certain areas, but the seeds don't always grow in the area we planted them. And sometimes we get a little frustrated when they don't. You start to block the door to other opportunities because you think the opportunity is always meant to come in the area you laid the groundwork. But the universe has a way of reminding you that if you don't stay humble and keep an open mind, you'll miss the opening to lead you to the places you want to be.
Another thing I remind myself, especially living in a place like L.A.; where everyone is somebody important, who knows somebody important, is not to buy into the hype. The grass is not greener on the other side. Everyone is dealing with something because that's life. And often times the more you have, the more responsibility you take on. I keep the main thing… the main thing.
Perspective is everything. Gratitude. Remembering to always be thankful for where I am; the friendships and relationships. Eliminating the desire to compare myself to others in my profession. Yes, the goal is to keep growing and keep moving in whatever direction I see up to be at the time, but knowing there is always someone looking at me who's wishing, praying… fighting to do exactly what I'm doing. Humble and thankful I remain.
Do you have a favorite type of client or project?
I'm a big fan of film and television. I've shot covers and spreads for some reputable magazines as well as shot the key art for some low-budget productions. I'm heading in a direction to hopefully do more key art for films/tv. I also really enjoy the intimate process that comes with working one-on-one with people. I like the people I'm creating images off to feel special. Yes, the aim is always to deliver a great final product, but people still want a great experience while doing so. The bigger the production the more that intimacy can dissipate.
What do you know now that you wish you knew when you were just starting out?
I'm always learning something new. lol. I constantly remind myself the power of relationships. There are jobs I have turned down because I thought I may not have been qualified. I would tell a younger me to take more risk. sound cliche', but it's spot on. We live in a day that no longer allows us to be this super expert or guru in one particular area. We have to be a bit multi-faceted and adaptable. You have to take what you already know and apply it to the project at hand. You might not always hit the target dead on, but as long as it's a solid serviceable job people with work with you again. Especially if they like you and enjoyed the experience. I've seen artists speak negatively about another artist work. They may question why they got the job and keep getting certain jobs and I say "…because they get the job done and people enjoy working with them. Relationships." Your work may be the most spectacular thing to hit the scene but many don't care how great or crafty you are if you're a pain to work with.
So yeah, I still remind myself to take a risk and take part in projects that challenge me a bit, as well try to give a little of my talents and time to a charity or project that may not always benefit me the best financially at that moment. Many of great relationships are formed that way.
Lesson: Hone my skills, but more importantly, foster great relationships.
Pricing:
$450 – 2 looks – 1 location (studio/outdoor)
$525 – 3 looks – 2 locations – 1 retouch
$600 – 4 looks – 2 locations – 2 retouches
Contact Info:

Image Credit:
Dr. Lisa Vallesteros (photo of me)