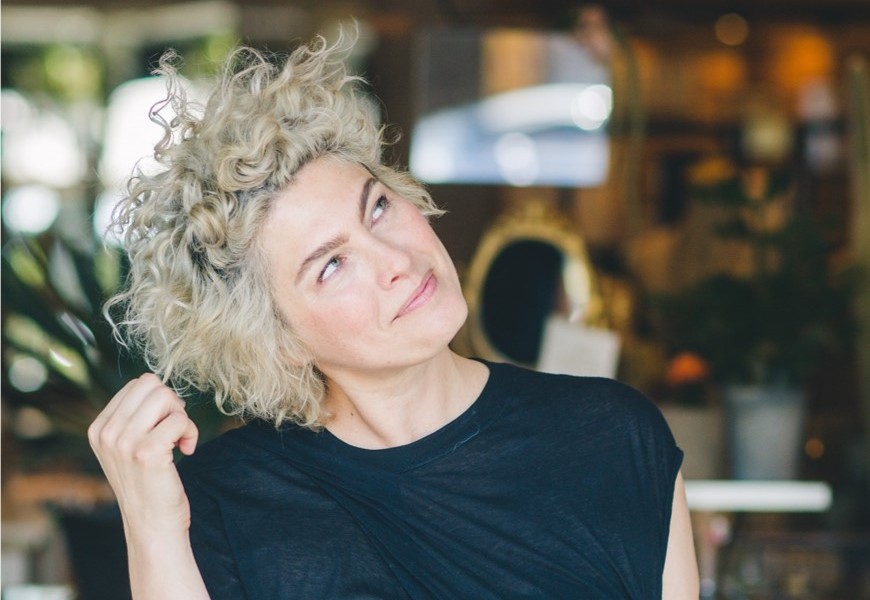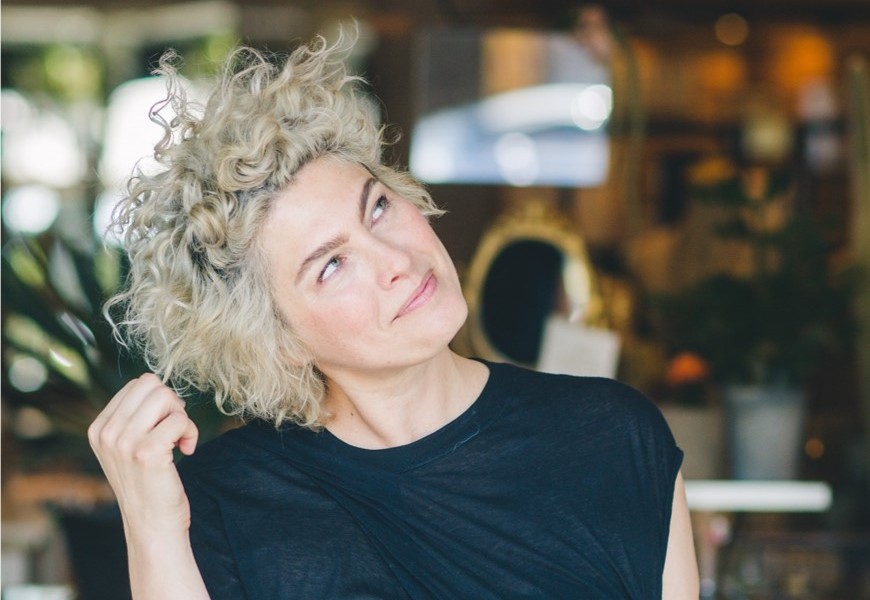 Today we'd like to introduce you to Briana Dunning.
Briana, please share your story with us. How did you get to where you are today?
Well, I went to hair school directly out of high school. Originally I thought I wanted to be an accountant, but my mother, knowing me, found that hilarious and bewildering. When she helped me figure out how boring that would be I abandoned that idea immediately!
In the meantime, I was getting kicked out of class for tweezing people's eyebrows and spiking my friend's hair with egg whites, so I was clearly into the aesthetic aspect of people and style. When I was about 15 I started hanging around this little hair salon in Orlando owned by a family from Spain, whose matriarch was an Olympic Gold-medaled hair stylist. Yes, there were (and maybe still are) hair Olympics, thanks, 80's! I was asked to be a hair model and befriended the youngest son who was also a hair stylist. Loving the laid back European environment, it quickly became one of my favorite places to be. I started sweeping hair and making coffee for clients and the rest is history! After two years of apprenticing under a Parisian stylist and four years of taking my own clients I wanted to expand on my skill level, so I went to London, doing another apprenticeship at the Toni & Guy Advanced Academy for a year. Being trained and influenced by some of the most influential hair stylists in the world at the time was an incredible and invaluable experience that still informs me today. I came back to the US and continued traveling and educating myself, working in the salon environment as a stylist and mentor in Orlando for almost 16 years now… bahhhhh! I can't believe that's a real number! One fine day, I got married to a wonderful dude, we decided we both needed a change and uprooted to LA, it has been one of the most rewarding experiences I have had. I decided to take a different career path by freelancing, swapping coloring and cutting in the salon for hairstyling on photo and video shoots. I knew only one person when I moved to LA and the moment I landed I started hustling.. Instagram, Craigslist, emails, mobile apps, anything I could do to network and make a little money. I would ask anyone any question, and did not let fear dictate any of my decisions, I essentially pushed the "fuck it" button. In a short two years I am now fully integrated, building relationships with clients and signing with an agency as an emerging artist in the fall. I am also co-creating a hands-on workshop for young stylists and combo artists that will be launching by the end of next summer with a focus on developing the eye and assisting discovery rather than more traditional styles of simply teaching specific techniques and styles.
Has it been a smooth road?
I'm really glad you're asking that question! I feel as humans we should be vulnerable in order to connect and create a community of support, so thank you. Anything you do for such an extended period of time will have it's struggles. When I returned from London I planned to move to NYC to launch my career in a new way in a bigger city, but when I returned home to Orlando my family was experiencing some problems and I decided to stay close to them. Then life, as it does, kept moving forward, I stayed planted and eventually put down roots. I always struggled with the choice of staying in Orlando close to family and friends versus the possibility of getting my career going in a big city at a young age.
The struggle, which I believe all artists share, is staying inspired. Working in the salon environment could become very stale if I wasn't constantly stimulating myself in different ways. The most important part of staying inspired has been surrounding myself by people who inspire me, in all facets of life. I also love mentoring, it's so rewarding to see people grow and flourish! Traveling and experiencing different cultures have always been a source of inspiration… and new food choices! Ha! When working in the salon became complacent I would take odd jobs on the weekends doing things that I wanted to learn about. I have done a bunch of different weird stuff.. worked at a real estate office, a nursery (for plants, don't get crazy), ride alongs with a guy teaching farmers about organic farming and running an illegal raw dairy business, all kinds of random things. Now living in LA and freelancing the struggles are very different, I'm constantly inspired and stimulated, but I'm having to learn about time management and slowing down to take time to enjoy what the city has to offer. At the end of the day all the struggles are very minimal and I am so happy I made the choice to get into this industry! I get to dress how I want, listen to music and learn new things from interesting people all day long. It's the best schooling you could ask for and I am a lifelong student so I am eternally grateful for my career!
Any predictions for the industry over the next few years?
With all the social media and changes in how we inform ourselves as a society there is a dramatic effect on the way people are staying current and inspired. People who have no professional or classical training are now on a platform where they are being pursued by clients and agencies, value is being shifted from technique and education to social currency. I think this presents a unique challenge for people who have been in the industry for a long time like myself, we need to stay updated and be able to compete within this new value system. Another change I'm seeing because of social media is a shift from big, corporate-run education programs to boutique programs hosted by salons and small outfits who have a signature style.
What has been the primary challenge you've faced?
Definitely, my biggest challenge has been starting over again when I moved to LA. I went from having a fully booked clientele to knowing no one, starting from nowhere with no clear path in what is essentially a new career. It has been an amazing, difficult, thrilling, upsetting, eye-opening, growing, introspection-inducing experience and opportunity to grow and prove to myself that I can really do anything I set my mind to.
What advice do you wish to give to those thinking about pursuing a path similar to yours?
FIND A GREAT MENTOR! Keep searching until you find someone you respect who is willing to offer you guidance and support. I feel that this is important at ALL levels, not just when you are starting out. There is always someone out there who has something new to offer, whether it be techniques, inspiration, or simply a new perspective. You also need to have something to offer them in return, so think of things you're great at or find out something that they may be a little overwhelmed with and offer to help!
Contact Info:
Website: www.brianadunning.com
Email: FrizzyB.LA@gmail.com
Instagram: @Frizzy.B
Other: Agent- Jennifer Remark at Forward Artists/ Jennifer@forwardartists.com