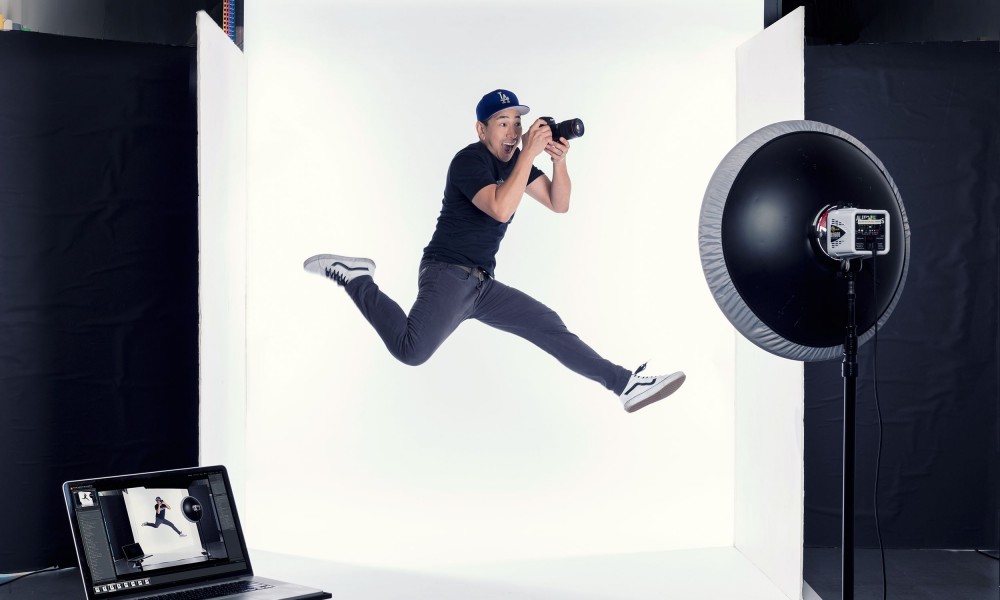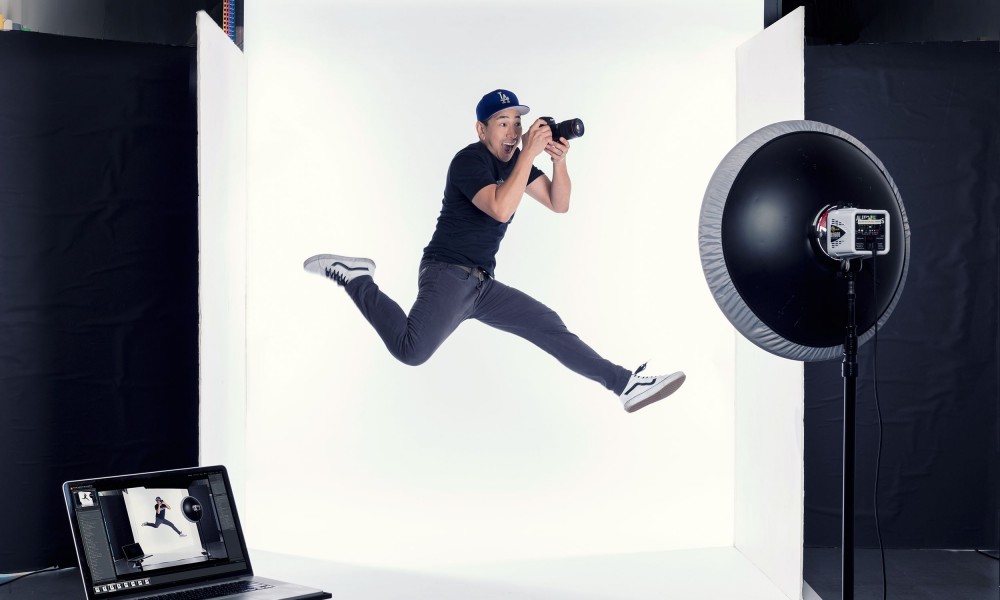 Today we'd like to introduce you to Ron Villanueva.
Ron, please share your story with us. How did you get to where you are today?
I originally went to school for Architecture, however, I quickly realized how expensive it got (art supplies, etc.). I knew I wanted to major in something where I could be artistic and have a fun career. So I became a graphic design major. As soon as I graduated many years ago, I was hired by a boutique advertising / design company. I've been working in that industry since. We're talking about many years. The coolest thing about these 'boutique' agencies is that you wear many hats. In addition to being a designer, you get exposed to the business side of things, managing, and you learn many other skills that you may not necessarily learn from larger corporations. So I took it all in.
As I grew with these companies, my roles changed as well. I became a senior designer, art director, creative director to even a VP of creative. What I love about creative directing is being able to gather other creatives on my team to help create my own vision. So if there was an ad campaign I was responsible for, I would have my graphic designers create mockups and eventually have my photographer create the picture.
I would eventually direct, not shoot, many photoshoots for ad campaigns. I loved being in these photoshoots, the atmosphere, the teamwork, and especially the interaction with the photographer and his subject. I slowly started taking mental notes, learning in the background how the photographer worked. In the back of my head, I also thought, "I can do this. This could be really fun"
About 12+ years ago, I picked up my first DSLR; a Canon EOS Rebel. I had no experience in photography whatsoever. I knew I just wanted to have some fun with it. Whatever I needed to learn, I went straight to YouTube 'school'. I would shoot my friends and experiment on them. Slowly but surely, this hobby started to become my obsession. I became more serious. I opened up a ModelMayhem account and started TFP'ing (Trade for Print) with models and makeup artists. I built my portfolio and started marketing my photography. Keep in mind, I still had my career going strong as a creative director for an advertising firm. My photography was just a side project that I was slowly starting to build. I ended up building a clientele that kept me busy while I was not working at my day job. To a point where I was faced with a very important decision. There was no way I could juggle the two anymore. I had to pick one.
It was a very pivotal moment of my career, my life. About 4 years ago, I decided to quit my day job as a creative director. It was very tough to do since it was very lucrative, however, it was always my dream to work for no one but myself. The timing was now. I used up some of my savings and opened up my own photo studio. Still going strong to the day.
Has it been a smooth road?
Photography is not a lucrative career unless you have some business sense. I shoot because I love it more than anything else, but to survive I impose a business strategy, a plan. A lot of artists find it a struggle because they don't know how to handle the business side of things. I learn something with business everyday, and that's a result of my mini struggles that I've faced. These days especially, when everyone has access to a nice camera, everyone thinks they're photographers. So what happens is that the rates become very competitive. People are always going to be cheaper than me. I'm always going to lose a job because clients decide to go with the cheaper guy. This is a constant struggle, however, I stick to my guns and go with quality over quantity. Knowing what I'm worth and making sure clients know that it's worth it to go with my services. Everyday, every client, every photoshoot will be a challenge and a learning experience that would help me to propel my career.
What moment in your career do you look back most fondly on?
Taking that big leap of working for myself and having my own business. I had a pretty lucrative 9-to-5 career which I held for almost 9 years, and I took myself away from that to start my own business. Nothing feels more rewarding than working for yourself. Just that distinction alone is my proudest moment. But I want to stress that it doesn't happen overnight. It took a couple of years of planning and building a clientele before I could actually take that step. It's only been a couple of years, and I'm still learning, but as soon as I survived my first year, I knew I was on to something. Today, I have myself a small studio that I am very proud of.
Every story has ups and downs. What were some of the downs others might not be aware of?
Again, my biggest struggle was that uncertainty of working for myself and opening up my own business. You question yourself, "Can I really do this?", "Can I actually leave job security and do something I believe in?". There are always daily struggles that I face. It's always going to be the case as a business owner. Money and survival will always be an issue. I'm fortunate enough that I was able to solidify a few clients that I know will come to me on a monthly basis to at least be able to support my rent, my day to day, etc. That gives me some security to keep the train going.
I consider myself an artist first before I am a business man. As a photographer, it's my passion to create something beautiful with others and be able to share it. That's really all I want to do. But now that I have my own business, I must also be a businessman. I didn't go to school for business. I went to youtube and google school of business. Anything I wanted to learn and apply, I go online. So that you can consider a 'struggle' because I was never formally trained. You need to have a business sense to actually be able to keep the business going. So I'm always learning…
Is there something we can do as a city to improve the outlook for professionals like you?
I've been here all my life, and what better place to be in the industry I am in! I lucked out. I've always considered moving to New York or San Francisco, but what the hell for? LA is tailored to the business that I'm in. So, of course, I would recommend LA to someone just starting out, however, there are certain steps one needs to take before starting your own thing. LA's a super competitive place to be in, and if you are not from around here or if you are merely just out of school, I suggest finding yourself a mentor and to start from the very bottom, be a sponge and learn the business from others "in" the business. Make connections. Surround yourself with others that know more than you and just learn. Don't ever think you got it all figured out. Humble yourself. Otherwise, LA will rip you to pieces.
Contact Info:
Website: ronshootspeople.com
Email: info@ronshootspeople.com
Instagram: @ronshootspeople
Facebook: @ronshootspeople