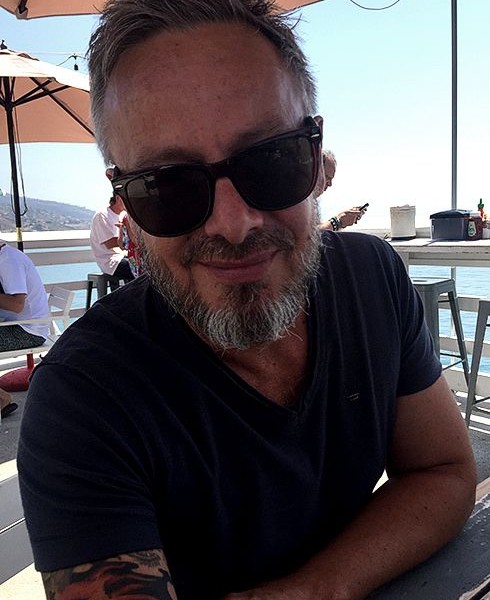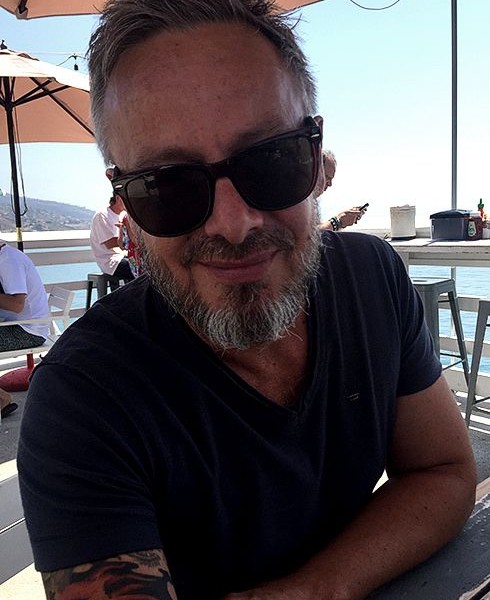 Today we'd like to introduce you to Ryo Ishido-Brighton.
Ryo, please share your story with us. How did you get to where you are today?
I started my career as a stage designer at the Metropolitan Theater Baden. Due to my superior work, Bavaria Film Munich, Germany hired me as a special effects supervisor for 20th-century fox "Enemy Mine", directed by Wolfgang Petersen, starring Dennis Quaid and Louis Gosset Jr., as well as a special effects supervisor for "The Neverending Story 2", directed by George Miller.
In the late 90s, I needed a change and worked as a freelance studio musician in several Recording Studios in Germany.
By the end of 2001, I founded a graphic studio Germany. Until 2010, I did web, print, and 3D design for companies such as:
Square Enix (US and Japan)
Eidos (UK)
Nintendo (US)
Lucas Arts
Paramount Pictures
National Geographic
Discovery Channel
Universal Music
UNICEF
Red Bull (FIA)
and was awarded the following:
11 FWA awards between 2002 – 2008
Macromedia/Adobe Showcase 2003
Flashforward Festival, San Francisco 2004
Animago Winner 2005
London International Awards 2006
Flash Forward Festival Boston 2007
38th Annual Creativity Race Day Awards 2008
In 2011, I focused my graphic work on sound libraries and worked for companies such as:
Cinesamples
8 DIO
Embertone
Project Sam
Sonokinetic
Sample Logic
Best Service
Big Fish Audio
Around 2012, I decided to do mostly CD cover artworks for several trailer library companies and recording artists such as:
Really Slow Motion (London, UK)
Colossal Trailer Music (Los Angeles, CA)
Two Steps From Hell (Los Angeles, CA)
Thomas Bergersen (Los Angeles, CA)
Tina Guo (Los Angeles, CA)
Deane Ogden (Courtesy of Warner Music Group – Los Angeles, CA)
Aeralie Brighton (BMI – Los Angeles, CA)
and many more.
Those projects were awarded with:
Driven Creativity Award London 2012
Trailer Music Awards 2012 (Los Angeles, CA)
Trailer Music Awards 2013 (Los Angeles, CA)
2015 I moved to Los Angeles where I founded BirdHaus with my wife Aeralie Brighton (multi-awarded Recording Artist for Microsoft, Disney, Sony and many more)
Due to the outstanding talent of my wife and my musical background we added custom scores for Trailers, Film, TV and Video games
Has it been a smooth road?
An artist road is pretty much never smooth, but I'm thankful for all the experiences because those made their way into my graphical and musical art.
So, what's next? Any big plans?
We just opened up another studio on the east coast…so we are now pretty much traveling back and forth from New York to Los Angeles.
Let's go backward a bit – can you tell us about the most trying time in your career?
Well… I don't know if I was just lucky or if I just tried to avoid seeing hard times as hard times. There were some hiccups along the road, but this happens to everyone. Every little progress was a success to me
Do you ever feel like "Wow, I've arrived" or "I've made it" or do you feel like the bulk of the story is still unwritten?
I think when I won the 2004 flash film festival in San Francisco… with a website I did for an American pin-up model. and this was pretty much the second work after I started to get into graphics but I also knew that I'm constantly evolving… so the term "made it"would be actually a still stand for me.
Pricing:
CD cover Artwork ranges from 250 to 1000 USD…depends a lot on the desired style and amount of detail
for custom music we charge 600 USD per minute
Contact Info: