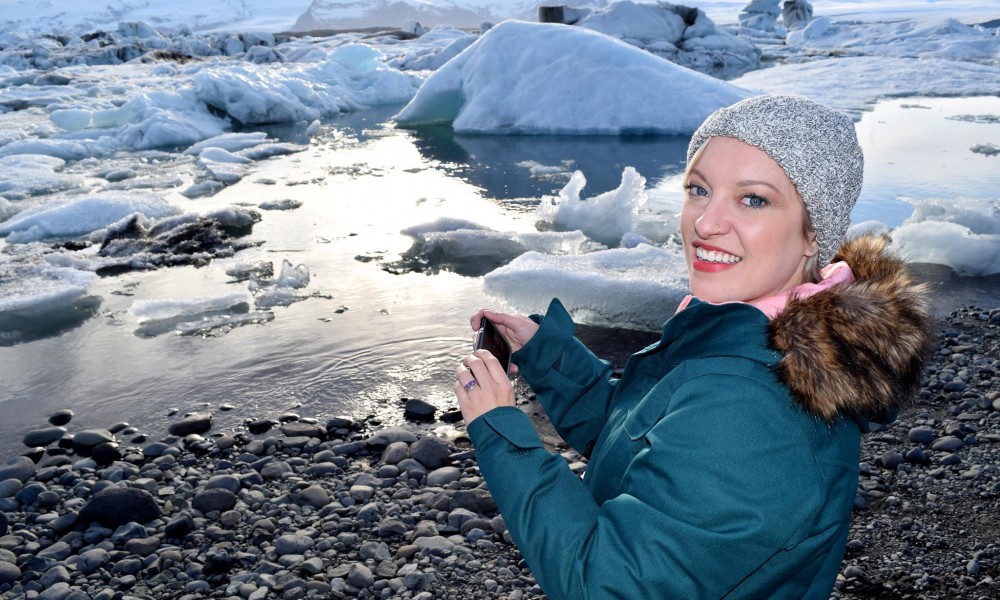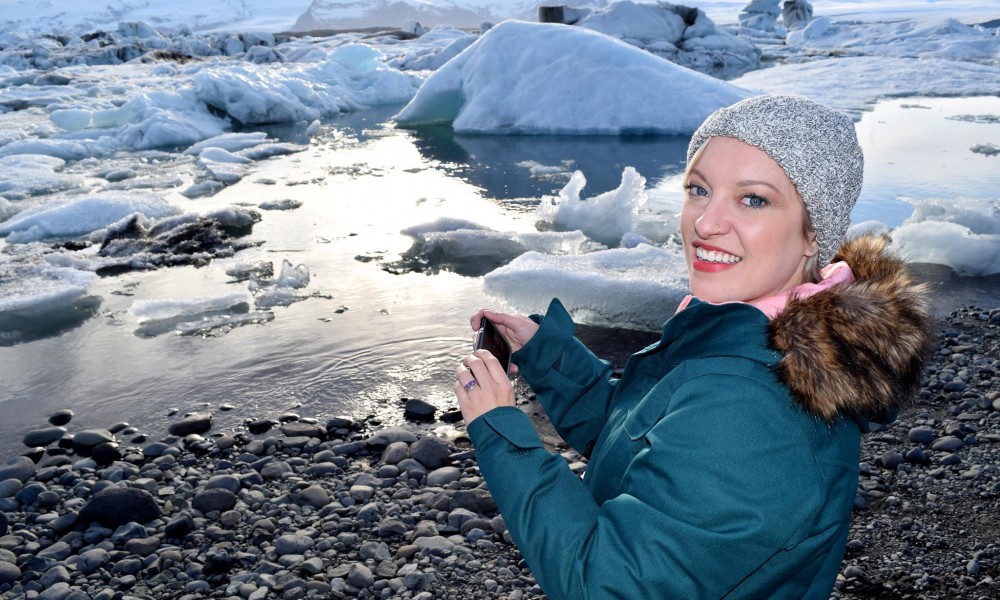 Emily, please share your story with us. How did you get to where you are today?
Whew! What a long and winding road it's been!
Growing up in rural Indiana, I had wanted to be a designer in the fashion industry since I was a little girl. Every waking moment in school was working towards that goal. Always sketching, plastering my room in editorials from not only fashion publications but surf-wear too! I very specifically wanted to work for Roxy / Quiksilver one day. Yes. An Indiana girl, surrounded by "amber waves of grain", which, sadly, cannot be surfed. There was something about the person they depicted in their brand – natural, confident, glowing, fierce, and determined – that I felt was missing in high-end visions. I had to be a part of it.
I found my place at Indiana University, which has a surprisingly prestigious fashion program. At the time, in 2001, only 30 people were accepted. Dr. Kate Rowald, a friend of Bill Blass, masterfully headed the thorough program along with the lovely Deb Christensen. (Fun fact, Scott Schuman, famous street-style blogger 'The Sartorialist' also came from this program! ) There were endless all-nighters, breakdowns, bleeding fingers, and lots of tears. But there was also a bond of going through it all together. We made suits, dresses, and even custom tutus for Indiana's incredible ballet program (the tutu alone was a semester-long project).
As I neared the funnel down to 30 acceptions into the final program, I realized something troubling. It was 2004, and digital flat-sketches was just on the cusp of being required in the fashion industry. It hadn't yet been incorporated into the fashion program, and that made me incredibly nervous. A day or so before my final entrance interview, I made a very scary decision, but one that ultimately ended up saving my career. I decided to finish my Associate of Science in Costume Construction and switch my major to a BA in Graphic Design. I felt like the 3 years of grueling sewing, tailoring, fabric, and other fashion classes would be best paired with an intimate understanding of computers and design software, both in garment sketching and artwork creation for me to pursue a successful career.
Later in 2004, my father became terminally ill with Pancreatic Cancer. I didn't know what else to do, so I sought out and entered many design contests online, 'Design a Snowboard' – Roxy, 'Design a Bikini', Roxy, 'Design a Surfboard', Roxy. I semi-finaled in all of them! The most fateful contest I entered, however, was a bizarre and truly silly contest held by a vintage-style t-shirt company, Vintage Vantage. The prize was a trip to Amsterdam, Holland! My dad at this point was nearing the end of his wonderful life. I HAD to win. I NEEDED this challenge and the trip more than anything.
There were three challenges; Creat Dutch wooden shoes out of your favorite food, write a story about a disappearing corndog and write a poem about your favorite ice cream. I made a wooden-shoe sundae on my feet with whipped cream and all the fixin's, I made a short film about the corndog, and played guitar and sang a song about Moosetracks Ice Cream. That's it! I won an all-expenses-paid trip to Holland, to go the music festival with the owners of the company (we are still friends today!).
On the way to Holland, I had a very short connection flight from Indianapolis to Cleveland, Ohio. I sat next to a very nice white-haired gentleman named Paul. On this hour-long flight, we somehow get to me wanting to work in surfwear. "Do you know of Roxy?" he asks. I reply with the gumption of a college student that of course I know and I love them and I enter all their contests, gush gush gush! He proceeds to tell me that Bob Mcknight, owner of Quiksilver, is one of his very best friends. And since I've semi-finaled in all of their contests, and Bob is visiting in 3 weeks, why don't I send him my portfolio to hand directly to the OWNER OF QUIKSILVER. My face is on fire, my heart is pounding. I take his card.
After my trip to Holland, I race to finish my portfolio and send it post-haste to Paul. Soon after, I get an email from Bob Mcknight asking if I can fly to LA to meet with him and his team! I go and spend two days touring their amazing offices, meeting some amazing people. I can't believe any of it is real. We work out an agreement that during my last year of college, I'd send little projects to the creative director so they can gauge how to use me for an internship. I graduate in May of 2006, and immediately move everything I own to Huntington Beach, and my dreams come true!
Now, it sounds like everything is laid out for me, right? Oh, how life continues to surprise!
Sadly, at the end of my 3-month internship, which consisted of designing t-shirts for snowboarding camps, truck-wrap ads, billboards, and also surfing at lunch, there were no openings at the company. I felt like I blew it. This perfect opportunity and nothing to show for it. I had to find work and got a terrible job making cold sales calls at an oil-paint company. I was alone in O.C., my new friends from Holland all based too far in Los Angeles, and would go on this long, beautiful drive to Cook's Corner, a biker bar in Santiago Canyon, to clear my head and have a beer.
One fateful day, I was driving on the 405 heading to my miserable job. I look over and see one of my best college friends from Indiana, whom I hadn't heard from in 3 years, driving right next to me. Turned out that she and another of my old friends lived 5 minutes away from me! We all had a hard time in the OC, no work, barely any experience. I celebrated Thanksgiving in their home, no furniture and a TV on a stack of magazines.
We finally decided to move to LA, to hell with it, what did we have to lose. The three of us shared a 1-bedroom apartment across from Barney's Beanery in WeHo, and we had an amazing year of Colt's Football (that was our super bowl year), losing weight because we couldn't afford 3 meals a day, and becoming very jaded about LA. Some of the first "Millenials", we were armed with a college degree and working in high-end Beverly Hills boutiques, getting scolded for not spacing the hangers and being forced to buy $100 clothing from the boutiques as our "uniform". I got in trouble because I never met sales numbers. I never ate lunch because I couldn't afford it. I sometimes got locked out of the boutique for 3 hours (with no pay) because a celebrity was there. I had $400 in parking tickets because I grew up in a painfully flat state where curbing your wheels doesn't exist. I was so close to moving to Chicago that I had an interview over Christmas.
I finally landed an Assistant Design job at a swim-company in Commerce in the summer of 2007. I was paid $24k, but hot damn I had a job and actually got into the industry! Boy was I lucky. The recession came soon thereafter and I survived at that company for four years, through the worst of it. I paid for it with stress and an increasingly poisonous environment, but I had a job, healthcare, and rent, even if my account was constantly overdrawn. I worked as a designer in lingerie after that for 3.5 years for a small but very well-known company. There were seven people total including management. We did everything. We were the designers, quality control, the art department, the social media team, I wrote all the copy, we were the production team, constantly emailing all eleventy-billion factories well into the night. It was the most stressful time in my life, and I realized the fashion industry is so different from the days when I chose it as my career. These days, you cannot just be a great designer and get paid a good salary. You have to be a jack-of-all-trades or you will be replaced by someone willing. This is today's modern designer. You've got to do it all but you can't have the salary. I learned so much from that job and I still have great relationships with them! I just needed to be in control of my career and my work/life balance.
I left two years ago to freelance, and haven't looked back! I now have the ability to freelance in the fashion industry and beyond. Every workday is so much more interesting, and I can do what I'm best at and not get into trouble for not doing a billion other things! I design logos, t-shirt graphics, front-end web panels and more. In the fashion industry, I design fabric artwork repeats, garments, and I do extremely detailed 3-D garment CADS for companies. I even do professional chalk-wall murals all over the greater LA area. It's a dream!
I know this is a long drawn out story, but I truly feel like some pretty crazy synchronicities have happened to get me here. It took so much flexibility, 9 moves around the city until discovering the paradise that is The Valley. The view many Angelinos have of the Valley is so dated, it amazes me! It's easy to lean on a decades-old saying of "Ew, The Valley!" but it's thriving and growing right under their noses. I'm enjoying lower rent for a nice-sized apartment, abundant free parking, and lovely dog walks on magnolia and jacaranda-lined streets. We can get to the hundreds of concerts we go to (Hollywood Bowl and so many other venues are right off the line!) on a 20-minute ride on the NoHo Red Line, no traffic, no parking. We have restaurants run by Top Chef alumni right around the corner (Girasol, Black Market Liquor), and some of THE BEST Mexican I've ever had in LA at Salsa & Beer's North Hollywood location. For drinks, there's the "programmatic" barrel-shaped cocktail spot The Idle Hour, and excellent dive bars (The Chimney Sweep & the Foxfire Room). We have incredible mid-century nostalgia in both architecture & signage. I also got the best souvenir in North Hollywood, a handsome husband. To me, it's heaven…
Has it been a smooth road?
So many challenges. The Recession, high rents, a brutal industry, low wages, a real void of mentorship in the industry. But I sure have been toughened up!
What role has luck had in your life and career?
I don't know if luck is the right word for me, but synchronicity certainly has played a huge role! The difference, in my opinion, is that synchronicity isn't pure luck, it's drawn to individuals by an open heart and mind, allowing incredible coincidences to find you! I believe that if people truly open themselves to the wild flow of life, they might be surprised by the opportunities that would have otherwise been outside of their comfort zone.
Is there a characteristic or quality that you feel is essential to success?
Flexibility. Sure there have been times where flexibility has pushed me to almost bend-to-break, but it also helped me become familiar with what I DON'T want in a career.
What do you love about our city and what do you dislike?
I love this city's love of leisure. It can be a real hustle out there in the workplace, and having so many wonderful things to do – concerts, museums, off-the-wall events, outdoor activities – is a wonderful way to refresh yourself! I also love the relaxed 1950's/60's feel. Dodger Stadium, interesting apartment buildings, signage, etc. Sometimes while driving in the Valley I'll fantasize that I'm there, in the 50's, surrounded by muscle cars, palm trees, and milkshakes! There's a retro romance to Los Angeles that totally seduces me.
I'll admit it took me a longer time than I had expected to feel at home here. There are so many different neighborhoods with completely different energy to them! I suppose it's if I had to choose, though, it'd be the lack of easily accessible nature. Sure, there's Fryman Canyon, Lake Hollywood, and Griffith Park right around the corner, but as a Midwesterner who used to go on solo two-hour drives to get lost in the country listening to music, it's something that isn't available here in an immediate way!
Contact Info:
Email: emilyawinfield@gmail.com
Instagram: emwinfield

Image Credit:
Photographs for Isabella Rose Taylor's Spring 2016 line. Photographed by Christina Paik.