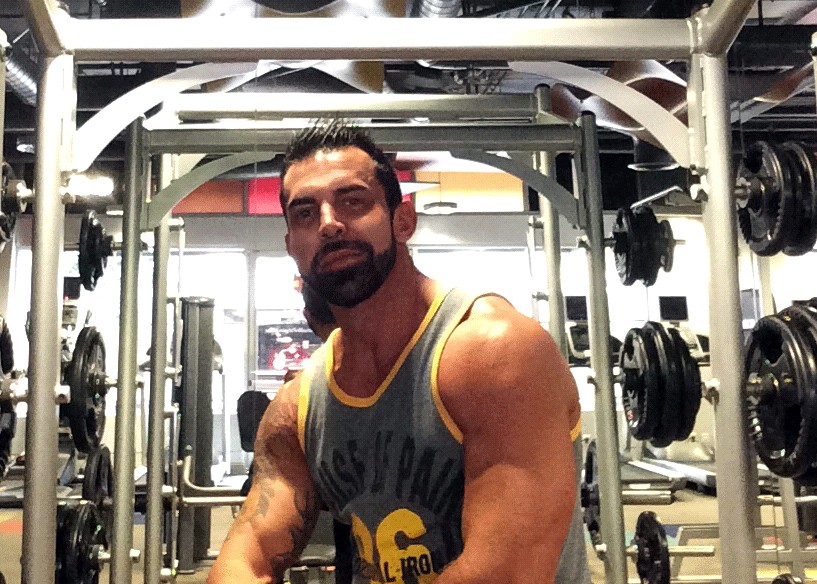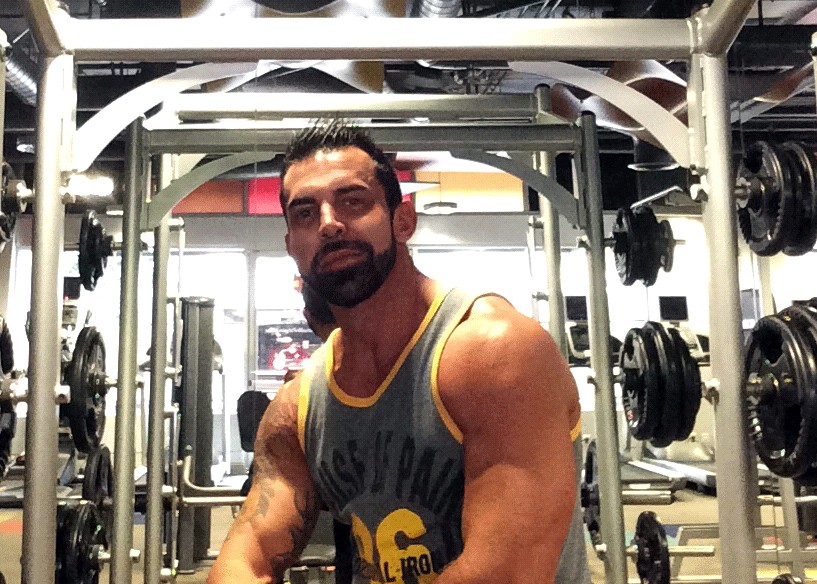 I've been in relatively good shape my whole life – that is until just a few years ago when suddenly what I ate started to matter.  I could no longer stuff my face with pies, cookies, fried food and saturated fat galore – instead I had start watching what I ate.  I've always been pretty active, but lately it seems like I am making less progress in the gym.  I think part of it is aging, part of it is lifestyle and diet and part of it is just that I've reached plateaus that are too hard to break out without a trainer.
So as I often do, I put pen to paper and started writing out all the things I imagined I would do to get back in shape, from running a mile every morning to only eating non-processed foods. I had 20 items on my list in no time; it felt like I had just run a 5-minute mile.  Alas, fitness is a marathon not a sprint; after a week I found that I wasn't able to maintain any of my daily goals and, as usual, I gave up without any noticeable gains (or losses?).
I called my chain-gym and asked about personal training rate and they were sky high.  I had spoken with some of the trainers before and their skill level didn't seem to match the price tag.  So then I hopped on Yelp and tried to find some trainers – no luck.  Then I tried Google – no luck.  I tried Craigslist, but it was hard to shift through all the ads.  I realized that part of the reason why so many of us don't take action regarding our fitness goals is that it is far too hard to find a reliable, vetted and affordable fitness trainer.
I pitched the editor on a crating a guide profiling all of the best personal trainers in each neighborhood of LA and after securing his approval got started on what has become the dominating task of my life over the past 8 weeks – finding, researching, evaluating and ranking all of the independent fitness trainers in LA.  I tried to take a semi-scientific approach – using as much data and structure as possible to make the comparisons apples to apples.  I created a weighted set of ranking criteria; the three most important factors were client results, affordability and uniqueness of approach. After researching thousands of fitness professionals from all over the city and spending scores of hours debating the merits of various trainers, I've built a list of the best options in LA.  We will introduce many of these talented professionals to you over the next few months.
Today we'd like to introduce you to Alexandre Belandrino.
Alex, founder of GO6PACK, has over 20 years of fitness experience. His back story is one of the most interesting we've found.  He was born and raised in São Paulo, Brazil.  After graduating with diploma in Exercise Science, he decided that he wanted a career that was more lucrative than what fitness would provide in Brazil. He went back to school, earned a Master Degree in Technology and landed a job with a large international company for almost 18 years. In 2005 he was responsible for customer services and IT operations in Latin America, leading more than 600 employees and managing an annual budget of 12 million dollars. Then, at 38 years old, he quit his job, moved to the US and finally pursued his passion of being a personal trainer. His motivation, discipline and passion have led to incredible results for his clients. His six most popular programs are:
Weight Loss Control without Starvation Diet
The Brazilian Body Workout
Fitness Model Look
The Gym Body with 6 Pack Abs
Sports Performance Training
Fit for Life to address the needs of 45 and older
Pricing:
One-on-One: $60/session
Group of 2: $37.50 per person per session
 Contact Info:
Website: www.go6pack.com
Email: alex@go6pack.com
Phone: 323-875-3311
We love Alex because he left so much to pursue his passion for fitness and as a result he takes his job and his clients goals very seriously.  #HiddenGem