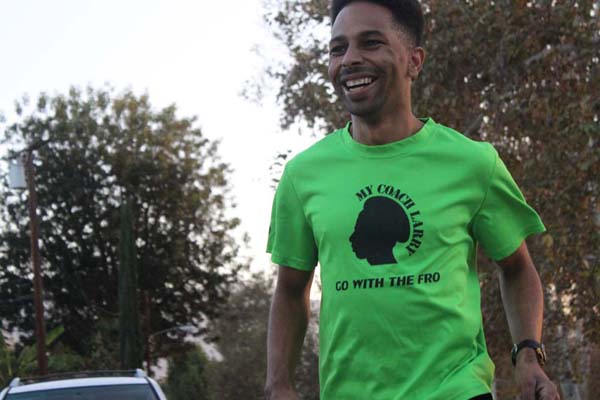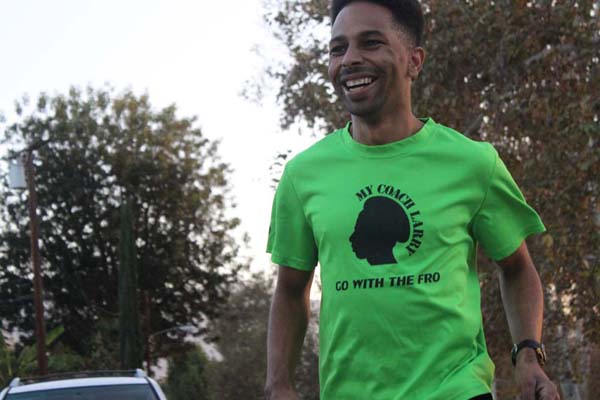 Today we'd like to introduce you to Larry Blaylock.

Coach Larry started his running career as a collegiate athlete competing at both community college and university levels. He ran all events from 400m to 10k in track and field as well as steeple chase and cross country. Placing on the podium in numerous conference events, his most memorable college achievement was finishing runner up in the annual Stanislaus Beer Mile.
After finishing his studies, Coach Larry began marathoning and currently holds a PB of 2:40.08 from the Cadbury Marathon in Australia and is in search of a goal time of 2:22 before his career ends. While working at a running store in Central California many years ago, Coach Larry developed a love of Coaching. He has since worked with athletes of varying levels, from recreational enthusiasts up to division 2 runners. Coach Larry is a USA Track and Field Level 1 Coach and is working toward his Level 2 certification. 
Has it been a smooth road?
This has by no means been the easiest road to take. I get to work doing an activity I love and in doing so I make sacrifices. Some of the sacrifices are just the normal part of starting and running your own businesses and others come at a higher price. I am happy to do so because again, I get to do what I love. The biggest challenge has been the learning curve; my undergrad studies were in Political Science and operating a business has been all about learning to operate in the business world. My biggest obstacle has been the marketing – I learn as I go and it can be slow at times.
What are your plans for the future?
As my business moves forward I hope to expand my corporate wellness program. I really like working with other businesses and I believe businesses that invest in their employee's well-being is important in our society.
I like the way my program has evolved so far and I would like to eventually hire a full time assistance coach so that I am able to do things like go watch the Olympics without cancelling practice. I feel that I need to be there for the runners. I know most wouldn't begrudge me for cancelling practice for two weeks to go but they pay me to be there so I should be there.
I layout our training calendar for the entire year (see attachment) so I have some flexible but not much right now. Usually practice is only canceled for team events such as races and hikes. Last year I knew I would be at a wedding so I canceled practice one weekend, this year I decided to run Boston so I canceled practice one weekend in April but these are foreseeable events. I can't randomly go out of town on a weekend right now.
There are no huge changes planned overall. The program will continue to evolve with time and with those that come out and run.
Let's dig a little deeper into your story.  What was the hardest time you've had?
With regards to challenges in life and/ or business; some of my challenges are the same normal things all small business owners go through and so may be a bit more extraordinary. I struggle with working capital, my undergrad was in Political Science so I am on a learning curve when it comes to business, and all work is done by my wife and myself. It can be overwhelming. Then there is real life; I grew up in a poor family early on and it has shaped my view of the world. Most of my clients tell me I am priced way too low for level of service provided (many have been in other paid groups); however I can't bring myself to raise my prices because I want to be as inclusive as possible.
When I started the run club, I quit my other jobs. I was working at a running store and coaching for another club. Both of my employers treated me as if I had no value. I was bringing in my salary in sales at the running store and the club I coached for refused to pay me for my time.
Because of these issues I felt the need to venture out on my own. I knew I wanted to stay in the running community as it was and is my life. Starting out things were really hard as I didn't take out loans to start the business and was thus working on a shoe string budget.
Can you give us some more color on this, maybe an example?
I had been coaching randomly for years but now that I was starting a business I decided I should go get my coaching certification from USAT&F. It was a two day class in San Diego; I had no money to do this with as I didn't want to try and stretch our budget (my wife and I). So I book a train ticket instead of driving and I took my bike with me so I don't need to taxi around. I took the last train into SD and rode my bike to a Denny's where I got a coffee and slice of pie. I then stay at the Denny's the entire night. Early in the morning I rode my bike to the training site brush my teeth in the sink and then waited for class to start at 9am. The following night was the same routine. It was a hard weekend;
I starved myself and didn't sleep for two and half days so that I could add some legitimacy to my business. This was a normal kind of thing for me to do in the first year of business. The hardest part was hiding it from my wife. I knew she was stressed enough with me quitting my job and having no income over a prolonged period. Looking back I was able to handle it but it would have been so much easier just to tell her.
Do you ever just stop and think WOW – I've made it?
As far as making it; I am far from being a success yet. I will continue you to work hard and enjoy the work. I have been at it for 4 years now and I feel as if I am finally making some real gains. I just need to continue moving forward and clear the next hurdle as I reach it. I REALLY, REALLY like my work, I don't need a shortcut. I can and will continue to put in the work and it will continue to get better.
Pricing:
We have group training for 1, 2 or 3 days a week.
The most popular is our group long run on either Sunday in Griffith Park. Sunday – $35/ mo Sun & Tue – $70/ mo
Sun, Tue, & Thurs – $80/ mo
We also do individualize training and virtual training with prices from $139 for Running Programs to $239 for Triathlon Programs. 
Contact Info:
Check out his work below: