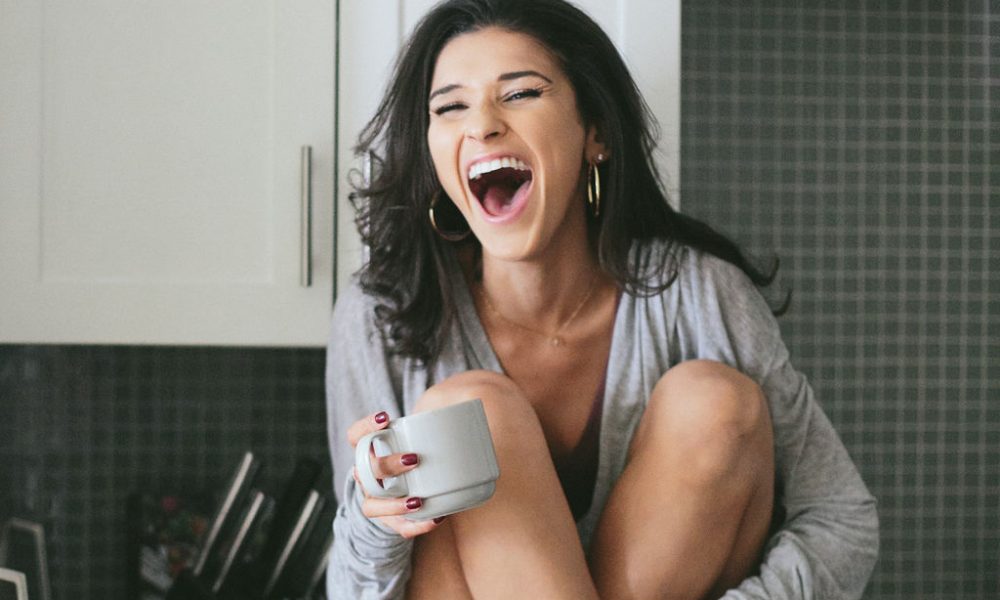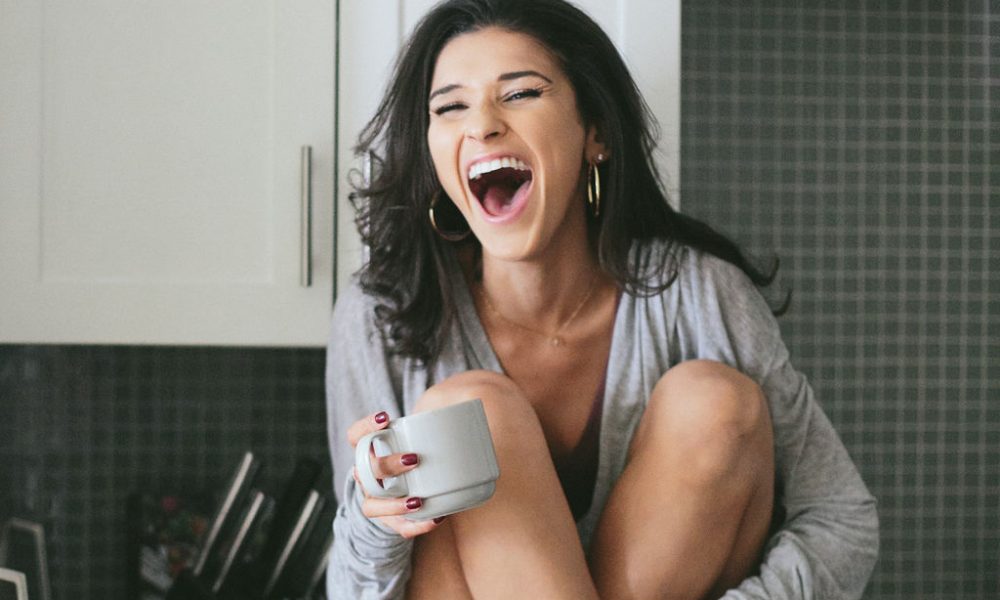 Today we'd like to introduce you to Noelle Lissett IHHC, MS.
Noelle, let's start with your story. We'd love to hear how you got started and how the journey has been so far.
So, I believe L&A Wellness was always going to happen, but I didn't realize it would be my first "job" out of college. In fact, I was planning on going to ND (Naturopathic Medical School) before deciding to shift gears, get a master's degree in functional nutrition instead and start a business, and. But, ok that's jumping ahead.
I certainly didn't pop out of the womb drinking kale smoothies. No, I was very overweight as a child, experienced a lot of emotional trauma at a young age and wound up dealing with severe eating disorders, anxiety & depression by the age of 13. By that age, I already felt quite overwhelmed and broken. The worse things got, the worse things got–with anti-depressants & anti-anxieties stacked on top of a toxic relationship to food and my body. Things continued to get worse as I developed severe gut & hormone issues that actually got me diagnosed yet again–this time PMDD & Gastroparesis (2 supposedly chronic disorders) & pretty much lost my ability to digest foods completely by 16–it was horrifying as issue after issue compounded. I felt alone, overwhelmed, and physically & mentally broken. I think I was waiting for someone save me from myself.
At that time, I was doing school from home & starting to dip my toes in self-development & inspiring stories of people overcoming the most insane things. Some sort of switch got flipped when UCLA doctors said I would need a permeant feeding tube soon because of my gut issues—that's when I really felt like my time was running out or something so I started trying other ways to manage gut issues like acupuncture, herbs, nutrition, and mindset/stress practices. I shifted from feeling like a victim to feeling empowered at the idea that I could realign myself. Nutrition and Mindset work are what really changed the game & I began literally healing from my gut and hormonal issues with the help of a holistic health practitioner. Within six months of changing what & how I ate + deep mindset work to overcome negativity, my digestive issues resolved- so much I didn't need to get a feeding tube.
By 17, I had made a complete health 180 and became obsessed with health, healing and mindset–I fell in love with myself after learning my own role in my health and let go of old stories I had that there was something wrong with me.
I became my own best friend.
By then, I knew I needed to create a career around helping other women out of those dark and overwhelming places. So I majored in psychology in college with a minor in nutrition not knowing exactly how I'd make a job out of both without becoming a doctor. Until I discovered coaching–I took on random jobs to pay for my coaching school while at USC and started coaching other women immediately. It became clear after my first client that I went through all of that for this very reason–to create L&A Wellness. To empower other women through Coaching & Consulting. Senior year of college, I said no to med school, applied to a master's in nutrition & started seeing more clients. Now, here we are–Full Time L&A, part-time grad student.
Overall, has it been relatively smooth? If not, what were some of the struggles along the way?
Absolutely not! In fact, I started coaching and nutrition consulting in between classes as a senior in college, out of my car…literally. Some of my first clients were other USC students who knew my story & my work from my Instagram, so they could understand the student grind. It was when I got my first 30+ female clients who had full-time careers and were incredibly successful that I experienced strong waves of self-doubt…like "will she take me seriously." The good news is, they did and I now know why–when you show up honestly, able to provide a powerful service that someone needs–it doesn't matter you're working from a corner office or out of your car. What matters is how you show up and present yourself.
Oh–Not mention I had zero formal business training at all and couldn't afford to hire a business coach while just trying to make it through college. That definitely became a huge roadblock as I wanted to expand but frankly, didn't know how. There has been many late nights at Google University (haha) and a few business courses that definitely helped me overcome some of those business blocks.
Another challenge I have and am still facing is just the education part of what I do. It hadn't crossed my mind that people may get confused when they hear I'm a coach but also a nutritionist…the biggest question I get is, "what do I DO?" but having to explain and educate is what I love most–it's just not the best for marketing purposes when you are providing a unique service. I believe it's just a matter of time before L&A reaches more women–I have to think that.
Please tell us about Light and Aligned Wellness.
So L&A is 100% virtual women's coaching and nutrition consulting business the specializes in working with overwhelmed, anxiety prone women overcome mood, gut and hormone imbalances through a combo of functional nutrition & mindset coaching.
Specifically, I work with women 1:1 in two different ways.
Half of my work is mindset & transformation coaching around emotional eating, self-sabotage and low self-esteem. Some of my clients just come to me for that. The other half of my work is helping women rebalance their bodies using functional nutrition, as a nutritionist. The thread running through both is an emphasis on empowerment & simplicity. We live in a time where there is so much information that it can feel paralyzing–especially when you are already overwhelmed. My goal as a coach and nutritionist is make things simple & empowering.
What I specialize in has changed rapidly in my first year of business. I started out specializing in coaching women who struggled with anxiety & depression around food and their body. But, as more people heard my story and know I am a Nutritionist, I began getting requests for gut & hormonal rebalancing, as well as healthy weight loss–it's been amazing to do both.
That being said, I specialize in helping ambitious but overwhelmed, anxious and even depression-prone women restore their mental & physical health using a combo of functional nutrition & mindset coaching.
Honestly, I'm proud of L&A for just being a wellness brand of consistent empowerment. Everything I do and all the things coming up (online courses, Guides, etc.) has the goal of empowering women to create the mind & body they want, despite it all.
L&A Wellness is different in that it combines nutrition counseling with mindset & life coaching. The payoff is we have 100% success rate thus far in helping women get to their goal whether it be weight, mood, or gut/hormone related. I feel like, with L&A I'm giving women a space to both heal and take ownership of their lives. There's really nothing more empowering that being told, "I understand why you feel overwhelmed and confused, but you don't have to stay there–diet changes & mindset changes will help–tremendously." Women immediately feel empowered in areas where they were previously dismissed or handed a pill."
If you had to go back in time and start over, would you have done anything differently?
Honestly, I'd be more confident & clear in my offerings from the get go.
Whether it was because I was scared to "sell" or I assumed people would just find me, I barely announced or let people know I was a certified coach when I became a coach. I think women especially have the tendency to undervalue their abilities & sell themselves short.
Then again, when I started doing nutrition consulting, I didn't announce that either and because of that, nobody knew!
It was discouraging to have slow business when I wanted to help more women–but I learned that "doing the thing" –coaching & consulting — is only 1/2 of it. When you are a one-woman show, you have to be the marketer, copywriter, coach, accountant, etc.
Now that I know that, I'm feeling more empowered to expand L&A full-time to accommodate my new demand since becoming more vocal.
Also, I've learned patience knowing who you are and who you want to serve is crucial to staying true to your mission and not getting lost in the sea of other people's advice. At the end of the day, only you know hold the vision in your head–you have to stay brave enough to back that up.
Pricing:
Single 1:1 Functional Nutrition Consults $120
1:1 Transformational Mood, Gut, Hormones Coaching Packages ($700-$2,500)
90-Day Reset & Realign—Signature Coaching Program $1500
Contact Info:
Website: noellelissett.com
Phone: 3109625011
Email: noellelissett@gmail.com
Instagram: @lanoellelissett
Image Credit:
Linda Abbott @birdsflyback
Suggest a story: VoyageLA is built on recommendations from the community; it's how we uncover hidden gems, so if you or someone you know deserves recognition please let us know here.