Today we'd like to introduce you to Noah A Waters III.
Hi Noah A, we'd love for you to start by introducing yourself.
I always wanted to be a storyteller. It was one of the three things I remember wanting the most when I's a kid, along with my being a marine biologist, and I wanted to be a father/husband with a big family. One out of three ain't bad.
I never expected to make much of anything of myself. I grew up with a myriad of learning disabilities and mental/emotional illnesses. I knew I could never get into film school, but I knew or discovered, rather, as a kid, that if I were using my own personal memories and experiences, the story was exponentially much higher in quality, the stakes were more tense because of their authenticity, which in turn made my audience or listeners (friends and family) much more empathetic to what my characters' were going through.
So, please forgive the expression, but I set out to live a purpose-driven life to give myself the most diverse, eclectic, and uniquely extreme array of memories to arrange on a metaphorical, what I call a "memory pallet", that I would use and continue to paint my stories with. All of my storytelling starts and ends with character.
In school, I studied stage and screenwriting as well as theatre because I wanted an empathetic approach to working with actors just like I have with my characters. I sneaked on to as many film sets in the Southeast as possible for filming. Eventually, I became an asset and a necessity to have on set after they found out I wasn't supposed to be there and fired the guy I replaced. Eventually, I worked my way up to Line Producer, which I do for a living now, but Screenwriting and Directing are truly where my heart and passion lie; honestly, it's what I am best at.
After the success of my last film, Relationship Killers, I am starting to get into more doors that were previously closed to me. Gatekeepers are starting to get the benefits of a writer/director with a great deal of experience as a Creative Producer and a Line Producer.
Would you say it's been a smooth road, and if not what are some of the biggest challenges you've faced along the way?
No, it has not been smooth. Most of the time, I am not seven sure is could be called a road.
There was next to no help for me along the way. There is no initiative for someone like me, and there is no help for people who struggle with mental & emotional issues or those of us with learning disabilities.
I was a sponge. I was as inquisitive as possible without being bothersome nor annoying while maintaining a next-level work ethic and a person that people enjoy working with.
But an entertainment career is only attainable and/or possible with some level of insanity. In his Parable of Quantum Insanity, Einstein said, "Insanity is doing the same thing repeatedly and expecting different results." However, in the entertainment industry, that is what we do. If you're a writer, producer, or director, you're going to have to pitch again and again. If you're an actor, you'll have to audition again and again. Now, you're going to make adjustments to grow and get better, but for the most part, our behaviour is insane. The road has been insane, which is appropriate as it has conditioned me for success in this insane industry.
Besides combat and storytelling, one of the best things I can do to help distract from the Mental and emotional Illness issues is mentorship and educating up and coming storytellers. I love helping others learn in a supportive and inclusive environment. I love doing for them what no one did for me.
Tim McNeal at Disney ABC Television Group once told me something I will never forget. He said, "In order to make it in this industry as a writer or in any capacity is to be able to trick yourself into being thankful for the no's, the passes, and the setbacks. You have to look at them instead as stepping stones to the yes's, the green lights, and the successes."
Something rather new to my already to many hyphenates, multi-hyphenated title as a combo screenwriter, film director, line producer, cinematic educator/mentor in the film and TV industry, and stand-up comedian, I am now taking on the role of a mental illness advocate, which is something incredibly near and dear to my heart. As I see it, the role of an advocate is someone who cares for or has an empathetic relation to the mental illness community and fights for awareness but hates the title of "mental health influencer."
Having suffered from mental illness, emotional problems, and learning difficulties since I was a toddler, I fervently wish that someone had made it clear to me that needing help and asking for help is not a moment of weakness.
Asking for help is actually a power move it is you literally bettering yourself, which in turn, helps you better others. That is what I want to do with #MIA. How do we tear down the stigma, how do we create media that truly represents the diversity and severity of mental illness, how do we set up a system where it is simple, painless, and completely anonymous to reach out for help when you are in crisis?"
For more information about this remarkable new initiative, visit the website at https://miahelp.club/.
Mental Illness Advocacy (#MIA) is a non-profit foundation created to eradicate the stigma around the need to ask for help and asking for help without any fear. The foundation will provide a network of mental health professionals and other advocates who can anonymously help individuals in crisis by means of a virtual phone bank and will also assist with media that deals with mental health and mental illness issues.
I just want to make the road a little more smooth for others.
Alright, so let's switch gears a bit and talk business. What should we know about your work?
I am a Creative and Line Producer primarily; however, Writing & Directing is my passion.
I pride myself on being someone people enjoy working with. Filmmaking is an extremely tough endeavour, and as someone with a military and ex-mercenary background, I prep my projects to the extreme and, in doing so, create a familial and collaborative environment for artists and artisans to perform their best and feel both appreciated and supported.
The thing I love most in the world is working with actors on backstory, character development, and subtext. I pride myself on creating intimate relationships with my performance partners in character-driven storytelling by creating a space for them to feel emboldened, protected, and supported to create bigger bolder choices without fear and normally, the choices they make on set are already in line with exactly what I want as we spent the time in an incredibly extensive rehearsal process getting the stakes, subtext, and multiple layers of each character correct or inlined with each other's vision.
As a line producer, I go above and beyond to make sure everyone is having a good time while working to the best of their ability by eradicating toxicity and bad energy from the set by instituting a zero-tolerance policy for harassment of any kind, which I include having a bad attitude on set. Normally those individuals get weeded out during my rigorous prep phase.
We'd be interested to hear your thoughts on luck and what role, if any, you feel it's played for you?
If I didn't have bad luck, I would have no luck at all.
Every opportunity that has come my way was brought there by myself and God.
Contact Info: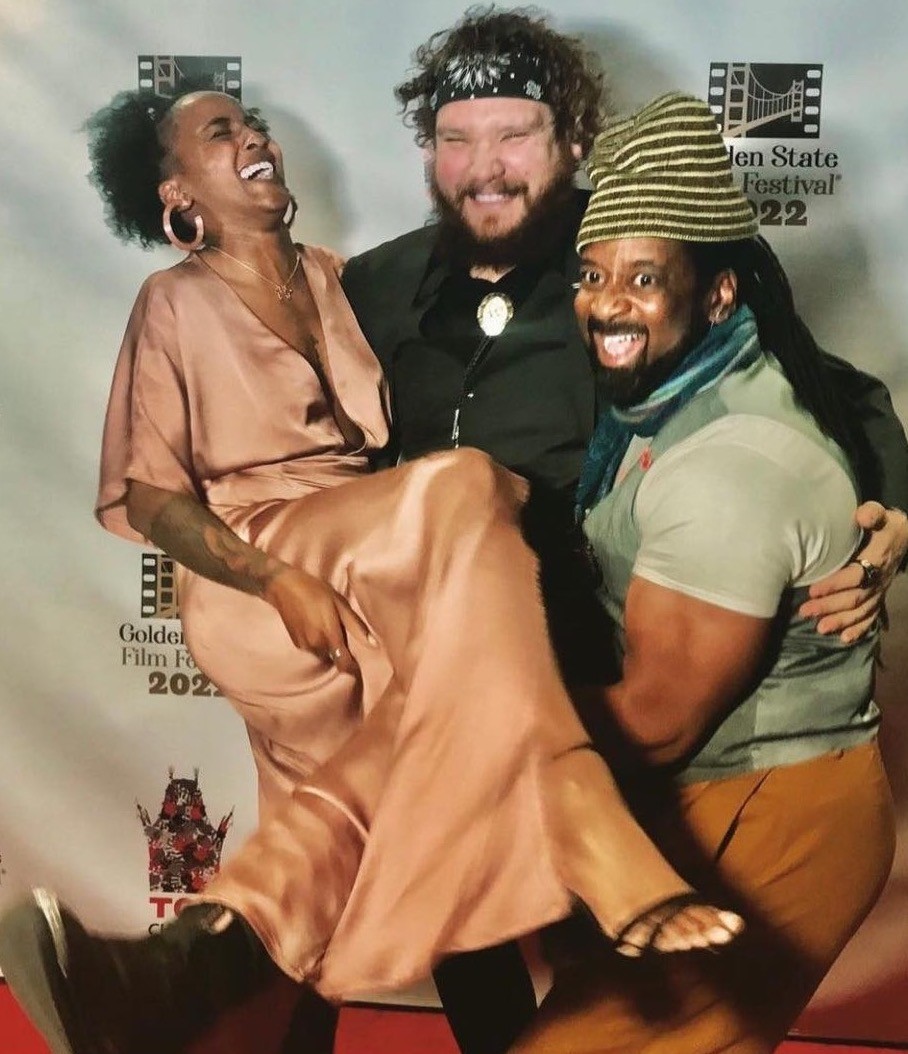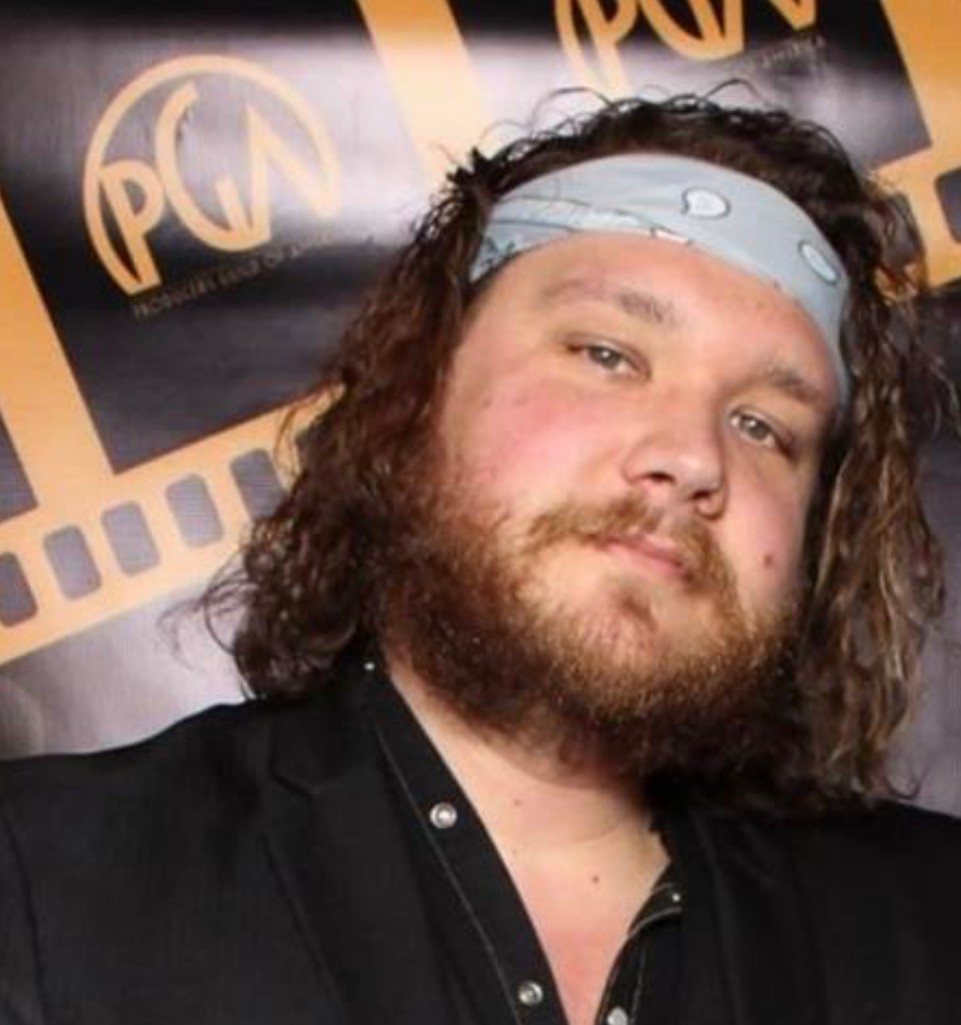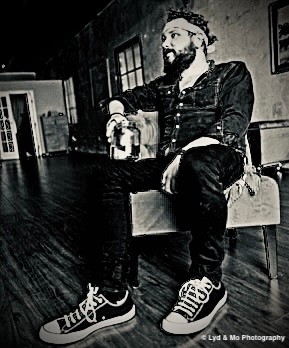 Image Credits
Lyd & Mo Photography
Suggest a Story:
 VoyageLA is built on recommendations from the community; it's how we uncover hidden gems, so if you or someone you know deserves recognition please let us know 
here.