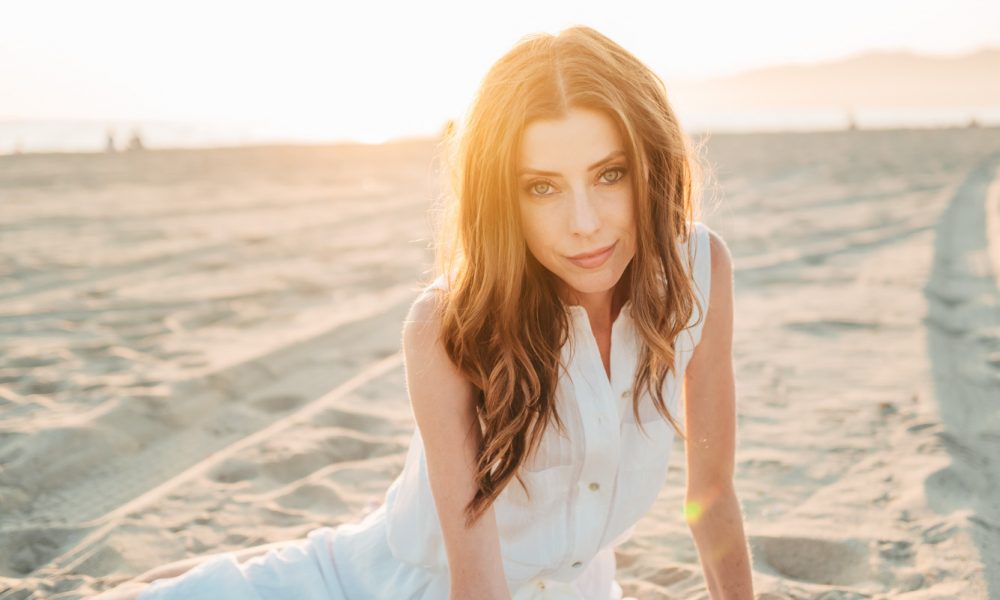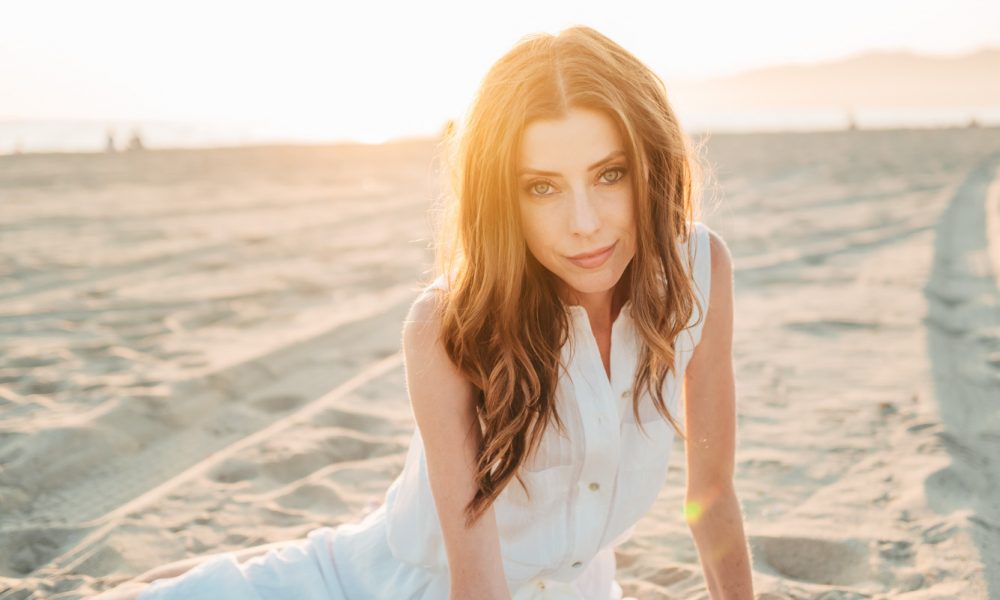 Today we'd like to introduce you to Nina Hayes.
Nina, let's start with your story. We'd love to hear how you got started and how the journey has been so far.
My story is a long one with many detours, but essentially, it's about transcending physical, emotional and spiritual pain in order to heal myself and others. At the risk of sounding "woo woo", I feel that moving through suffering has been my karma. The process has provided me with a deep knowing that we are all so much more than material beings and so much more than the thoughts to which we hold so tightly.
I deeply resented these teaching at the time, but I'm now grateful for the experiences that have provided access to a realm of love and joy. Through being seriously confronted by the precarious nature of the body and the capriciousness of the mind, I'm becoming less entangled with the superficiality of the world and understand the truth that everyone you meet is God in drag…this includes you and me!
My spiritual "curriculum" began around the age of 16 with a mysterious incurable intestinal disease that ultimately led to 20+ major surgeries and left me feeling completely despondent about my life and the meaning of life in general. While I had been studying spirituality and yoga asana (poses) prior to becoming ill, my most intense yoga practice occurred while I was in the hospital (sometimes for weeks and months on end), fighting for my life. When I felt that my body had betrayed me and that my emotions were out of control, my mantra became "I am not my body. I am not my mind". Years later at a yoga teacher training, I learned that this was a veritable spiritual teaching. It's comforting to know that we can access these divine insights at our time of deepest need. Confirmation of this message deepened my commitment to serving others as a yoga & spiritual teacher.
The disease that once caused an overwhelming number of dietary restrictions ironically led to a reverence for food as nourishment for the mind, body, and spirit. I call it my"food sadhana". Sadhana being the word for conscious spiritual practice. The medieval precursor to chemistry, Alchemy, is based on transforming base metals into gold. In learning to accept my limitations, I came to see myself as a culinary alchemist, combining high vibrational ingredients to create healing elixirs. For years I was on a medically prescribed diet and could eat only puréed foods so I became fascinated with creating blended soups and sauces with unique flavor profiles. While I was a self-taught chef since childhood, the constraints of my new diet resulted in exponential creativity in the kitchen. Ultimately, my spiritual practice dovetailed with my commitment to pushing the limits of plant-based cuisine and I created The Enlightened Supper Club. The ESC is a curated dinner event that combines an elevated tasting menu, conscious conversation, and inspirational entertainment. I conclude each event with a palpable sense that the experience has touched guests. They leave with a full stomach and a light heart. I feel like the luckiest person to facilitate this experience.
It was my love for teaching and my passion for creating conscious events that birthed my first retreat. I knew I would host yoga retreats when I was attending my very first yoga teacher training, but I felt I needed more expertise and advanced trainings. While I'm a believer in constantly learning, there is a point where education becomes a convenient excuse for not pursuing our dreams. Eventually, I couldn't postpone any longer. Anaïs Nin articulates it best: "And the day came when the risk to remain tight in a bud was more painful than the risk it took to blossom."
For me, blossoming meant holding my first retreat in Bali, a place I knew next to nothing about but was compelled to experience. One night, I awoke to a voice shouting "Bali" and I rushed to my laptop to research retreat venues. With zero experience planning retreats and at the time and a very small "following", I risked my savings to reserve an entire retreat center. Perhaps I should mention that I was planning most of this while recovering from a massive operation. My surgical team advised me that flying to Bali was medically inadvisable. I hesitate to disclose these difficulties because I'm not seeking martyrdom, but I'm sharing to demonstrate the power of spiritual principles. My teachers imprinted me with the truth if you want something for yourself then you have to be willing to give it to others FIRST. I sought health, vitality, and transformation, so I put every ounce of myself into creating a retreat that would provide this to participants. This is selfishness at its best. Throughout the retreat we all got what we needed and so much more – we discovered strength in community.
Overall, has it been relatively smooth? If not, what were some of the struggles along the way?
It's been far from a smooth road, but I appreciate the lessons I've learned by pushing through obstacles even when I've wanted to quit. All the clichés are true…growth is painful, the harder you have to fight for something, the more priceless it will become once you achieve it, etc. The biggest challenges have been developing patience, compassion, and equanimity. My yoga practice has been a savior for me in this respect.
When I'm going through what looks like an insurmountable challenge, I remind myself that before I could do a headstand, it too seemed impossible.
I try to be patient and nudge myself to take the next step, trusting the steps will inevitably lead me to where I'm meant to be. Compassion is something I always return to. I have a tendency to be hard on myself, so I'm constantly reminding myself to be inwardly kind and celebrate small achievements. This allows me to be compassionate with others, knowing that everyone is doing their absolute best at every moment. On my mat, I can tap directly into equanimity — if I'm able to remain calm and breath through an especially challenging pose, then it's an indication that I'm progressing emotionally and spiritually. After practicing yoga for 20 years, I'm still amazed by the power of the practice.
Please tell us about Nina Hayes Mission.
My brand, Nina Hayes Mission, is a reflection of myself and how I strive to live my life. I hope that doesn't come off as egotistical. It did to me for a long time. I've tried to avoid stepping into my true self, but being someone else was too much work, LOL. I found freedom when I let go and embraced my creative wild child.
Life is much more fun now and I feel what I do is in perfect alignment with who I am. I'm most proud that my brand is authentic and evolving as I evolve.
My mission is to provide others with the tools and experiences to cultivate a magical life. I do this through teaching yoga, curating conscious events, including The Enlightened Supper Club, and specializing in transformative retreats.
I'd love to connect with others seeking healing, community and a magical life. I encourage readers to reach out to learn more about private yoga offerings, upcoming conscious events and retreats.
Any shoutouts? Who else deserves credit in this story – who has played a meaningful role?
There are so many people who have contributed to my success and the success of my business. Where to begin?!
My entire family, my yoga teachers, dear friends that have stuck by me even when I'm difficult, my surgeons, my assistant, Will Tee Yang for providing the photos for this interview, and absolutely everyone who has attended any of my yoga classes, retreats, or participated in the Enlightened Supper Club. "My students" are the true teachers and the fuel to my fire. I honored that my life has been and continues to be touched by so many brilliant souls. Thank you!
Contact Info:
Image Credit:
@willteeyang
Suggest a story: VoyageLA is built on recommendations from the community; it's how we uncover hidden gems, so if you or someone you know deserves recognition please let us know here.