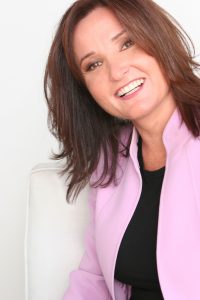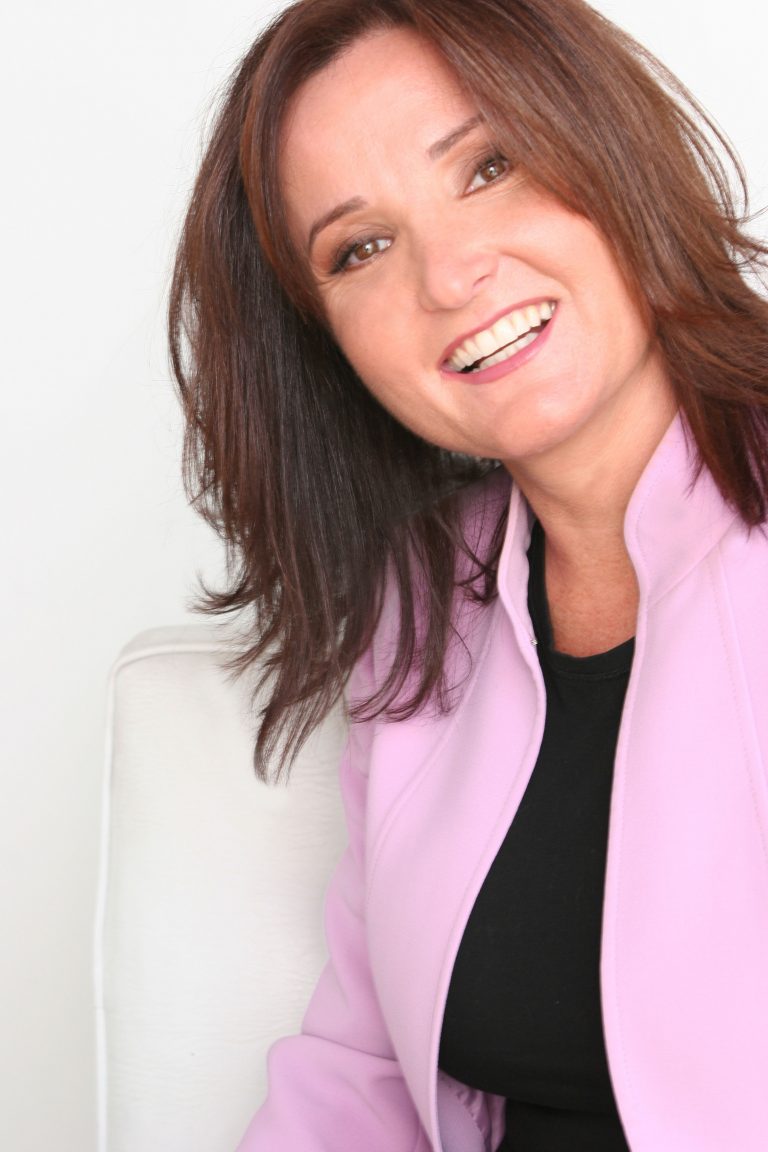 Today we'd like to introduce you to Nina Boski.
Nina, let's start with your story. We'd love to hear how you got started and how the journey has been so far.
When I was six years old, I knew that I wanted to live in LA with my childhood friend Lorna. At the time, Lorna and I wanted to drive down to LA in our MGB sports cars from Northern California where we grew up to become actresses. (We were in awe of Lorna's big brother, Dale who drove it around at the time). When I finally graduated high school, my dream shifted to journalism and becoming a disc jockey.
So, with bags in hand, I began my new journey to LA. I started out at Santa Monica College, along with attending radio-broadcasting school, I started an internship at KIQQ (100.3 FM) radio in LA. This was a wonderful way to ignite my radio career. Most of the time with internships you are doing errands, filing and doing grunt jobs. However, in my first radio internship, my boss at the time did not want to do a lot of her own work; so I got a chance to work at editing, voiceovers and doing more than filing or running errands.
By the age of 21, I was on the air as a Disc Jockey. By then, I transferred from Santa Monica College to the University of Southern California, where I graduated in Communications and Journalism. During this time, I realized that I did not want to be a disc jockey anymore. I found it quite limiting. Being a disc jockey in a major market like Los Angeles, in my opinion, is quite boring. Unless you are a part of a morning show team, it is just not that creative. You are limited to what you can share. It is usually the call letters, the name of the song and the weather, along with your name and some clever line or two, and then you are into another song or commercial. As I was starting to get restless in my radio career, VJ's were starting to become popular – Nina Blackwood, Mark Goodman, Alan Hunter and Martha Quinn were the new VJ's on MTV. Those four were the beginning of the video host.
I expanded into a visual medium. I was going to college full time and auditioning. I was up for a video hosting job at E! Entertainment, which was originally called Movie Time. After five auditions and eventually not landing the job, I was asked to be in sales. I had no idea what that meant, so I explored it.
The sales job was what they happened to call back in the day, "In House Television Video Networks." I was to sell videos playing in fashion retail outlets, like Nordstrom, Macy's, etc. Video monitors were installed and music videos played initially. The industry grew out of its infancy and into a full-blown platform today – Known as branded content and is playing in many locations and industries, from airlines to retail, gas stations and coffee shops. The wonderful thing about this sales position is at the same time I was selling, I was also developing my creative side. I would interview musical artists and celebrities' for the video networks. I should have realized then what I do now – that I have both a creative and business mind.
From that position, I transition into another sales job for the Box Music TV network, which eventually became MTV2. In this role, I started to work with the movie studios and I shined in this role as I took their advertising sales from $5k-10K ad buys to upfront advertising buys, starting of half a million and more by the time I left this position. This was a very fun job as it was both creative and sales driven. I started two types of added value content – Box Talk for movie interviews and Box Hollywood for promotions. Again creating added value content that allowed me to create short-form content that could increase sales.
During this time though, I felt something was missing. From the time I was young, I was always helping people. I did not know how to transition my media background to personal growth at the time without becoming a psychologist. But I kept exploring…
When I started as a music disc jockey, on air I would tell people not to give up on their dreams. I was always helping people, even when I was little with my girl friends, giving them advice.
I became more conflicted as I continued with the back and forth of, "Should I stay or should I go?"
Do I change gears and become a psychologist or do I stay in media? There were no life or business coaches back then. Business coaches were called trainers or consultants. If you wanted to help people, you were going to be more of a psychologist.
I explored some more…
I started at the University of Santa Monica for a Master's degree in Spiritual Psychology. I stayed on for a year in a two years program. Because my job had me traveling quite a bit, even over weekends, it became difficult to stay in school. So, I stopped going after year one.
By the late 90's the Internet was starting to buzz. It was going to be the next wild frontier and it was. Investors were throwing money at this new unknown world. People who knew me knew I wanted to help people. They would say to me, "Write a book." Well at that time, I did not have a book in me, but I was helping people think about their life. So, this is when I came up the idea to create what is known as LifeBites and the companion cards – Little bites of life that get you thinking about your life.
In January 2000, I started my company LifeBites Media. My cushy corporate job was no longer something I could hold on to and it was a big world of unknown waters, not only for me but for everyone involved in the beginning of the Internet. It was a time of the wild west. People were throwing millions of dollars at this unknown medium. I received a small amount of funding and jumped off the diving board with very little water in the pool. Because investors were abundant back in the day, I went from this small idea to being positioned to go public very quickly. This was one of the future lessons, I was going to teach myself and my future clients. "Always trust your gut."
See, my advisors wanted me to partner with iVillage or Women.com. It became a huge lesson in don't let others hijack your dream. My goal was never to go public, but I thought my advisors knew better. I remember being a deer in headlights, just hoping that it would all work out and not having a clue on how to make it happen or bring my dream forward. Unfortunately, many people at the time, even seasoned professionals, we're just grasping at straws when they were predicting the future of this new, big toy, called the Internet that would take more than several years for it to find its way into mainstream business and profit.
As I said, I launched my business in January of 2000 and by March, the Internet crashed and by May, iVillage was laying people off and by August, I was laying my small staff off. I went from the highest point in my life, jumping off the diving board, and knowing now that not only was there no water in the pool, but I was going to crash headfirst and hard.
By January of the following year, I had to pivot into how do I make money without going back to work full time. I became a media consultant and worked for several years in startups. I started a radio show called LifeBites and that is where I featured movie themes with celebrities, personal growth experts and everyday people all talking about that movie theme. I had the wonderful opportunity of interviewing some very well known celebrities, from Gerard Butler, Ben Affleck, Susan Sarandon, Leonardo DiCaprio to even Vice president, Al Gore to name a few. The radio show started on the pioneering radio platform that made the way for all internet radio today, like Sirius/XM and Pandora, called Eyada.com. From there, I expanded into television. I created short segments for networks like Oxygen, Lifetime, WE and the Hallmark channel. Female focused, short-form content that got people thinking about their life and I had the movie studios sponsor the segments. I was back in business.
For more than several years, I had LifeBites content on the Internet, TV, radio, retailers like Coffee Bean and Tea Leaf as well as LOWES theaters and Walmart. LifeBtes cards were being sold in spas and small boutiques across America. It was fun and frustrating at the same time. I still wanted the full-blown dream to come back and be alive.
Remember, I wanted to help people?
During my shifting and exploring and trying to find my way, I would get hired by companies to help coach and train their staff – Mainly around goals, values and mission at the time. I was hired by Muzak, Wells Fargo and Marriott to name a few, to help train and coach their employees. I started to naturally grow into business coaching and consulting. So, between the media segments and the coaching, I was able to pivot my business. And because I was a natural coach (Remember, I always liked helping people). Not only companies but individuals would then would hire me for their life too. Thus today, my company still embodies these three areas – Life – Business – Media.
In 2012, I was asked to bring the radio concept of LifeBites to a live digital TV show. For six months, I produced a live talk show; one of the first five shows on YouTube at the time. It was called "LifeBites LIVE." It had three segments – Entertainment-Life-Health. It was intense because everything was live and if you made a mistake, you had to keep going because you were live on the air. It was exhilarating and challenging because we only had a staff of 17 for a full live show. (See link for one of the shows to view)
LifeBites Live: https://www.youtube.com/watch?v=A1WtWuUnJeI&t=4s
This is also the time when I was introduced to the author of the book and now movie, Goodnight Marilyn.
For the past six years, I have been involved in the movie, TV docuseries, and now podcasts, all around Marilyn Monroe.
The movie Goodnight Marilyn blends fact with fiction and is a thriller noir. (Not biographical of the late star). The movie theme deal with dreams coming true and dreams being shattered. "How far would you go to have your dream come true?"
The TV docuseries is the investigation into Marilyn's controversial death as well as her mental and emotional health.
The new podcast, Called Marilyn: Behind the Icon is based on Gary Vitacco-Robles best-selling book, ICON: The Life Times and Films of Marilyn Monroe. It is produced by company now called LifeBites Global. In this dramatic podcast, it allows the listener to have an experience with iconic movie star that humanizes her, which helps the audience relate better, not only to Marilyn's life but for whatever her life themes bring up in others who are listening to the podcast. The Marilyn Monroe projects have been featured on CBS's nationally syndicated TV show, Insider, Fox and Friends LA, Fox News, ABC News and CBS news. Last year, both Gary and Nina were featured in Fox's documentary series, Scandalous.
In addition to my media projects, I started a company with my partner, Gigi Jones, called Results Revolution. It now acts as the business coaching, consulting and training arm of the company. We have coached, consulted and trained many Silicon Valley companies, startups and Fortune 100 companies. It has been very rewarding and it allows me to focus on all three areas that I am passionate about – Life-Business-Media.
Since I started my company, what I wanted to achieve as my main mission in life is to help people transform their lives in the most positive way possible. Whether I am talking to one person in a one to one session, or millions of people through television, my only goal is to have a high impact and to help people have better lives. I belong to the Association of Transformational Leaders (ATL) that was formed by the success guru and best selling author of Chicken Soup of the Soul series, Jack Canfield. The goal of ATL is to create a positive impact and change in our world. In 2014, I created a 90-Day life coaching program with fellow coaches to help the men and women of the LA Mission return to their life after being part of a two years program that allows them to move back out into the world, being productive, happy and healthy. I went into that experience hoping I would be inspirational. However, it was the women that I personally coached who inspired me everyday. The strength, the will and desire to become more, after so many setbacks, was one of the most inspirational times in my life. It made me believe that "nothing is impossible" if you believe. See the link to an article I wrote about it.
Mission Possible Article: https://www.positivelypositive.com/2014/04/29/mission-possible/
When I am not in the media, you'll find me helping everyday people, celebrities and businesses navigate change through my life and business coaching. I have been featured in the LA Times, Huff Post, Positively Positive, and ELLE magazine. I also co-authored The Spirit of Women Entrepreneurs and the Change book series headed up by Tony Robbin's original coach, Jim Britt.
In 2020, more than ever, we are needing to humanize our world. We are living in hectic, changing and beyond stressful times. Part of my job as a coach and a leader in this transformational space is to help people navigate this change. I use a lot of emotional intelligence and energy management in helping people develop their skills and resources to help move their life forward and create more balance. Two of my favorite coined quotes are,
"In order to speed up, you have to learn how to slow down." – Nina Boski
"Don't ever wait for permission from someone to help you succeed. Go For It!" – Nina Boski
Life is filled with twists and turns. My life has been quite a journey and yet, I feel it is just getting started. I am so excited to begin this next chapter. Dreams are coming true and life keeps positively expanding. My life is filled with my fiancé, Eric, my stepson and his children. I live in Hermosa Beach and I feed my soul each day by being grateful for being healthy and for being able to help one more person on this earth become their best self. I'm inspired by growth; not only mine but that of others as well.
So, remember to DREAM BIG and to "Take a Bite Out of Life, Before Life Take a Bite Out of You!"
Overall, has it been relatively smooth? If not, what were some of the struggles along the way?
Starting a company on the height of the Internet and having it crash was one of the most traumatizing experiences I ever had because no one ever prepared me for that journey. I went high and very low in one year.
The funding of both Goodnight Marilyn and the TV docuseries was challenging in that we were so close so many times in funding these projects. I could not make some of these funding stories up if you paid me. I would think for sure that someone was making some of the stories up – They are so far fetched and yet so true. To give you an example we had two people come forward to fund the TV docuseries by giving us money for part of it and then pulled out for their own reasons. Who pulls out like that, after giving you the money?! Unfortunately, we were left putting back the pieces.
From my experience, I have grown to know that you can not fulfill a dream without a structure and a plan to get there and you can not just have structure and forget about the vision and passion. Some people have both some people have some, and some have neither. The key is to take responsibility for your dream and do not be afraid to take chances.
Please tell us about LifeBites Global.
I am known for life, business and media coaching. I coach and consult in all three of these areas. I also produce content.
I am most proud of when I touch someone's life. For example, in our new podcast, Marilyn: Behind the Icon, we received an email from a listener that thanked us for bringing to light mental illness and doing it with grace and dignity for people who also suffer from mental disorders. It does not matter if it is one person or many, I love it when I can help people.
I have been on the forefront of so much new media – The Internet, Internet Radio, Digital TV and now dramatic podcasts (There are not many acting podcasts). You wait… This new genre will be a growing trend into 2021)
I love that I created a life coaching program for the men and women of the LA Mission and I am happy that I get to be part of a world in which I know I make a difference in people's life.
If you had to go back in time and start over, would you have done anything differently?
Great Question: I would have not started with so many products at one time. My company LifeBites had a DailyBite as part of its offerings. It was similar to what was known as Daily Candy, now Daily OM. If I stayed with only that and then expanded from there, it would have been much more successful. I tried to do too much with too many products. I always say, "You can have it all. Just not all at once if you do not have the right support and people to help you. "
I would have trusted my gut. I did not want to go public. I would have liked to have my sense of strength by standing firm in my vision, not someone else's. But back then, it was all new and it was my first experience in owning my own company.
I would have cut some of the people from our movie production team sooner. I am very loyal, which is a great quality, but the project suffered. Sometimes you have to make the hard decisions because it is what is right for the project.
Other than that, I think that everything I have been through has prepared me for today. I would not be who I am without what I have been through. It also helps me be a successful business coach because I know what NOT to do. I see many coaches out there, helping business professionals, but they have never owned or may have not even worked in corporate America. I have done both. I have worked in start-up, big corporate companies and my own as an entrepreneur.
Contact Info:
Suggest a story: VoyageLA is built on recommendations from the community; it's how we uncover hidden gems, so if you or someone you know deserves recognition please let us know here.