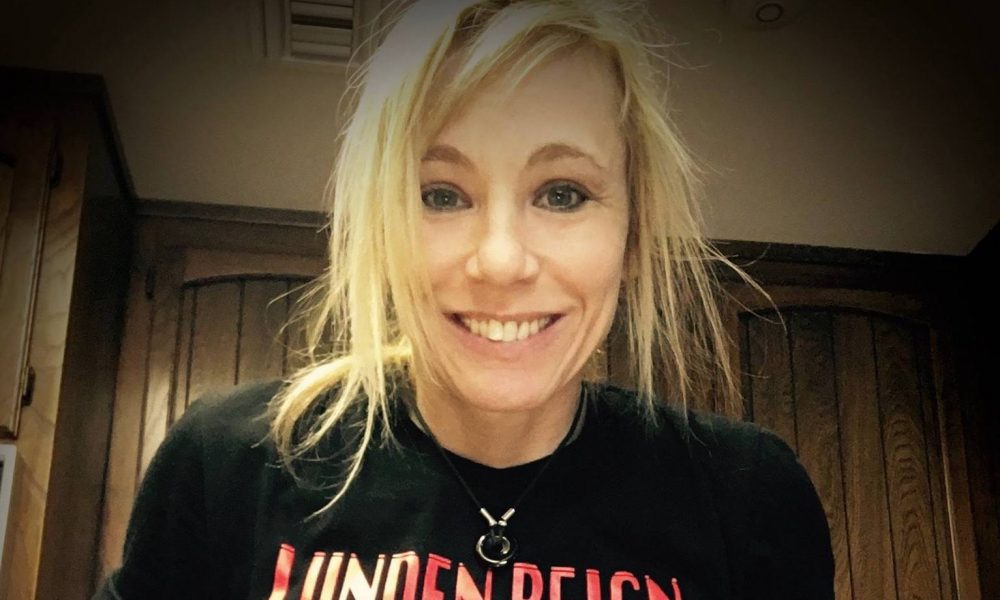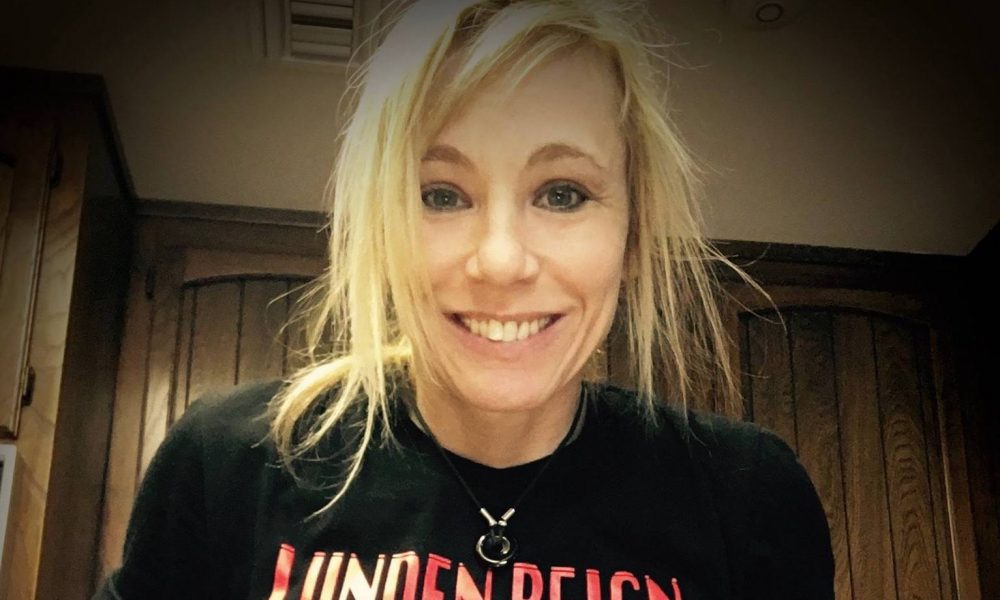 Today we'd like to introduce you to Nikki Lunden.
So, before we jump into specific questions about the business, why don't you give us some details about you and your story?
I was born and raised in the tiny town of Franklin, Iowa, and surrounding area. My Mom loved Karen Carpenter – I can remember some of my first memories of Mom singing with Karen, me singing with her. I'd dig through her vinyl and put on Bette Midler's "Divine Miss M" with some headphones and listen to her soulful delivery on "Delta Dawn" over and over. I was fascinated by the graphic EQ too, I'd slide all the faders up and down, putting where I liked it the best. My Dad would pick around on this same old riff on his guitar (never could really carry a tune!). When I was about 9 years old he got me a tiny acoustic prompted by a monkey see monkey do moment and I was off and running. I'm fortunate I got Mom's voice and not Dad's!! My step-dad played a pretty significant role too, as a sound and light man for a band back in the 80's I got to see some pretty big gear and some pretty big shows for a little kid. I was equally fascinated by the equipment and cases, buttons and knobs as I was by the bands. I think my path was pretty obvious very early on.
At 19 I moved to Iowa City and started fishing around for musicians and put my first band together. Those years were awesome and I played with some fantastic people, loved, cried, and left our blood sweat and tears on many a stage. I wrote a ton of songs and they were adored by our hardcore fans. (Then, I was more of a singer/songwriter "Sheryl Crow-ey" kind of musician). But after a couple low budget band albums, several "bedroom" solo projects and playing the same venues and all of this being DIY – I was doing nothing but going in circles.
Anais Nin once said, "And the day came when the risk to remain tight in a bud was more painful than the risk it took to blossom…"
I moved to L.A. in 2012, knew only one person, and just threw myself into the fire. I started out at Musician's Institute and completed their Independent Artist certificate program there. Just as I was about to finish I met my partner and fiancé`, Laura Espinoza in February 2013. She was working with some musicians in her own project and ultimately asked me to join. I'd say that was my real new beginning – meeting Laura. She took me under her wing, knocked the chips off both my shoulders – hell she even gets me in a dress every now and then! First, she brought me in to record 28iF (American Stranger) followed by a 3-week tour in the UK which included 17 shows in 16 working days as the Lora G and Nikki Lunden Band. That tour – first off, was the first time I'd ever left the country at age 34 – so sad, haha! More importantly, Lunden Reign was born on that tour, immediately following my proposal of marriage to Laura upon wrapping a session at Abbey Road Studios. All of that happened in just 6 months! None of this could have been possible of course, without the undying support of Dennis Kennelly, Esq., our business manager and biggest supporter. Between Dennis, Laura, her (our) 3 daughters and myself, we are one big chaotic family – HA! Over the last 4 years, we've played some killer shows, including opening for Salt-n-Pepa at Long Beach Pride. That was the biggest audience I've ever engaged – somewhere around 15,000. MAN I can't wait to do that again! That was one of the most exhilarating moments of my career AND got to share it with my partner on stage. Laura is the mastermind of our songs, along with our co-writer and producer Luis Maldonado.
Currently, we are in the middle of recording our 2nd album "Confessions" and hope to be releasing it this spring with a new label. We've got 6 songs in the can with 4 more getting the final tweaks before we go into sessions and finish up. What's awesome about these last four is that in October (2016) I began the Recording Arts program at Los Angeles Recording School and am well on my way to becoming a legit Sound Engineer. This being the case, it's likely that I'll be getting in on some of the production aspects for the upcoming sessions. I'm feeding my brain and realizing those daydreams I had back when I was listening to Bette Midler and screwing with the EQ. Ultimately I hope to have a healthy mash up between Lunden Reign (#1 dream) and engineering (#2 dream). I also do photography on the side which I think is originally how I landed this interview? Hmmm…
Great, so let's dig a little deeper into the story – has it been an easy path overall and if not, what were the challenges you've had to overcome?
I think anyone who is asked that question gets as good a laugh as I just did! It's been up and down, but mostly a lot of side to side. I think my biggest challenge was deciding to move out of Iowa and come out here without knowing anyone or having any kind of plan. That was pretty stupid, but I couldn't see any other way out other than to just leave -so I did. I lost my mom to cancer just 2 weeks prior to my move followed by an ugly divorce with a courtesy bank account draining by my ex. Laura and Dennis kind of rescued me a few months later – thank goodness I've got talent and charm or I'd have been beyond dire straights.
Alright – so let's talk business. Tell us about Lunden Reign and Nikki Lunden Photography – what should we know?
Lunden Reign is a female fronted alternative rock band co-founded by myself and fiancé Laura Espinoza. I'm the lead singer and also a co-writer with Laura and our producer Luis Maldonado. Our music is supportive of those who find themselves feeling ostracized, bullied or afraid to be who they really are, especially those in the LGBT communities. It is our hope that our songs may carry a message of encouragement and help someone who struggles with these things. We have also put music out there in support of our troops, specifically "Savage Line" inspired by the ambush at the Battle of Wanat in Afghanistan 2008. It's accompanied by a music video expressing the desolation our troops must feel on the front lines. You can see the video and many more at Lundenreign.com – be sure to give us a like and share!
While our big dreams are constantly under construction (as they should be), I am also a photographer. My favorite gigs are kid's birthday parties. One of my clients has their whole family hire me for the kid's birthdays throughout the year. The funniest thing about those gigs is the family is Mexican and I don't speak more than a couple words of Spanish! We are all kind of use to each other now so we find ways to communicate, we can really get to laughing about it too, which is funny in itself because we truly don't know what is so funny, to begin with! You can see my photography work at PicsByNikki.com. I've done shoots for personal social media photos, baptisms, VERY small weddings as well as my regular Saturday night gig at Club Shine (Oxwood Inn) in Van Nuys, started by my Laura almost 10 years ago. I shoot photos there every week as well as DJ on the 1st and last Saturday every month. Club Shine is LGBT friendly catering to the Transgender community.
AND THEN… I just started Los Angeles Recording School to get my AA in Sound Engineering. I'm kicking myself every day for not doing this part 20 years ago, but it seems I just wasn't ready until now. Once I finish my degree in 2018 I'll be ready for the studio full time and THEN dream #1 and dream #2 will be one gigantic reality and I can take pictures of it all.
Is there a characteristic or quality that you feel is essential to success?
I'm a straight shooter. I'm not the ". It was this big!" holding my arms out wider than reality kind of person. I'm always on overdrive when it comes to my goals and dreams and I think that can really set a person apart from everyone else. In this business, it's 90% personality and having just the right balance of personality vs. professionalism is an art in itself. I put my money on my charisma first off, then my talents and knowledge. If I don't have the first one, the other two are useless – unless I plan to be a hermit.
Pricing:
Lunden Reign Concert February 11, 2017, with Greg Kihn Band – Whisky A Go-Go 8 pm $20.00
2 Hour Photo/Event Shoot $150 pictures included
Contact Info:

Image Credit:
AlTomic Visuals, Liv Niles, Nikki Lunden