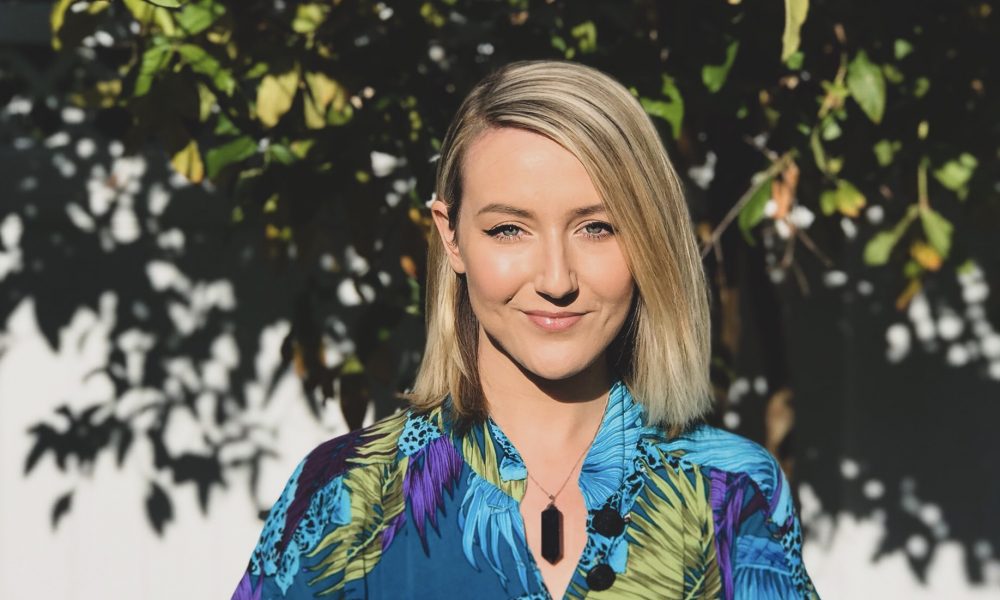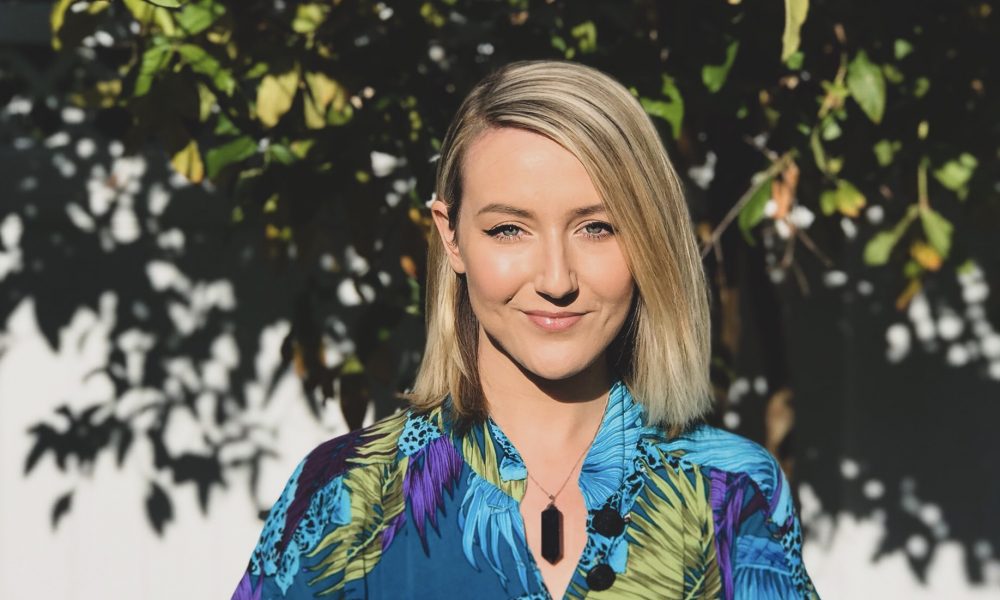 Today we'd like to introduce you to Nikki Harlow.
So, before we jump into specific questions, why don't you give us some details about you and your story.
I'm a multi-hyphenate artist & filmmaker – I work in various mediums and positions in art, primarily film, as actor, writer, singer, dancer, producer.
I was born and raised in Los Angeles (total beach baby) loving film and trash pop (i.e., Britney Spears, Madonna, Lady Gaga) and performed in nearby regional theatre. Things changed when I took a playwriting class – really just as a requirement, but I ended up falling in love. I wrote my first One Act "Superstar" days before the Fullerton Fringe Festival in bed on a Friday night after binge-watching "Entourage", and honestly, it kicked ass.
After school, I stayed in Los Angeles and began to work more in film/television and commercial. I found the roles offered to women at this point either having no substance or requiring nudity – literally, no middle ground. I had zero desire to play some clueless bimbo or simple girl-next-door in yet another white suburban romcom because when I watch movies like those I feel my IQ take a nose dive. I produced my first short film – a new version of "Superstar" – which got me my SAG-eligibility.
From there on, I began to write and produce more original pieces with colleagues. My directing debut – Hallmark-style family feel-good short "Christmas Chances" – was filmed and produced in the span of a week for a local film festival. I was so proud of the piece, I knew I was in the right place. After a while though, I craved a change of pace and I moved to New York City. I studied directing, producing, and screenwriting indie films at the Independent Film School from award-winning actor/director/writer Ela Thier. I worked on major sets, such as "Quantico" on ABC, to smaller-scale productions including web series & short films, filming & editing industrials & tutorials, One Acts for theatre festivals, and more. Unfortunately, there was still a lot of sexism, toxic heteronormativity, elitism, and toxicity to the environments I was in – primarily the bigger sets.
At the same time, I had a spiritual awakening right before traveling to Jerusalem one summer and going vegan. The following summer, I received my Yoga teacher certificate from Jivamukti Yoga in Costa Rica. I began to explore more abstract art in photography and graphic art. I met queer artists who inspired me to dig even deeper in my art to explore sexuality, feminism, social activism, spirituality, and everything else that brought me bliss. I realized instead of trying to fit into boxes and expectations and endlessly planning from my debilitating perfectionism, truly great art comes from play, from pushing boundaries, from spontaneity and letting it just happen.
I returned to Los Angeles and produced a documentary short, "I Am America", following the Immigration Center for Women & Children. ICWC is a non-profit law organization that provides free or low-cost legal services (including obtaining humanitarian visas) to immigrant women & children, especially those dealing with violence, sexual abuse/assault, and other violent crimes. Produced under my company, Overnight Medley Productions, and WallyBird Productions, our team was lead by our director Emily Karlsson with fellow producer Diane Foster (WallyBird Productions) and we were fortunate to have DP Kiara Ramirez. Under the guidance of Creative Visions, we were given a modest budget and a tight deadline and not only did we manage to make a great piece, but we were selected as a grant recipient of $15,000 – all of which went to ICWC. That amount pays for the legal services for one immigrant, and it means a lot to everyone involved. I was so proud of our team and our hard work. We're looking at film festivals and submitting, so fingers crossed! You can check out the preview on my website, as well as full crew credits (special thanks to The XX Fund and Liberty Hill for helping make this happen).
Following "I Am America", I was Assistant Director on "The Nap Anthem", a Lonely Island-style music video calling out toxic capitalist burnout culture in favor of self-care and self-love. The song was written and performed by artists Fatuma Adar and Zeniba Now, featuring Clear Mortifee. We follow our protagonist, Fatuma, from stale, exhausting, fluorescent-lit work-work-work shame, to a desert nap paradise with the Nap Fairy telling us that yes, sometimes we need to just take a f*cking nap. REST. (FYI – all recording & filming took place in January before the pandemic, but the single & music video were both recently released in June).
I'm in a fortunate position during this pandemic to be able to take Zoom screenwriting and TV writing classes through the Writing Pad while I continue to develop and write scripts. I recently accepted a position as a Mentee through Women in Film's Mentorship program, and I'm beyond excited to meet other multi-hyphenate womxn artists and filmmakers to collaborate with, learn from and connect with, especially in a time where we're basically homebound. In my free time, I write articles on environmentalism, social activism, and pop-culture from the perspective of a queer woman/femme. I volunteer for the Marine Mammal Care Center, a non-profit organization that is the only hospital in Los Angeles for sick and injured seals and sea lions, helping their digital marketing. We just announced raising $1.2 million dollars in six months, after the organization had a financial crisis in January. This money will help keep it open through 2021 and gives us a head start on long-term fundraising strategies for future years. I also study spirituality – through reading, scripture, ritual, self-care, and other forms.
I'm hoping to still manage to film my first starring-directing-writing experimental art short before the end of the year, which I feel will be my calling card. Inspired by "The Love Witch" and "A Girl Walks Home Alone at Night", "Siren" is a seashell crown bestowed upon a Lady Gaga-esque sea witch who kicks toxic masculinity's ass to a lit soundtrack – all while looking good as hell.
Has it been a smooth road?
Art is hard. Artists are our own worst enemies. Because art is so competitive and expected to be free until you're *a name*, it's easy to become overly self-critical. I suffered from perfectionism to the nth degree, to the point where I couldn't simply MAKE the art because I needed it to go exactly as I planned. That's something I'm working on letting go of, slowly but surely.
While I had solid acting training under my belt, I quickly learned that making films requires technical skill, if not at least friends who can do it for you. My short film version "Superstar" was successful in the sense that yay! I made my first film! But honestly, I couldn't release it. It was me, my best friend Z, and a few other friends thrown together as a crew with minimal rented equipment two early mornings in an apartment off the Halsey J where we filmed 5 hours MAX total. There were continuity errors, the sound was a mess, and overall it needed more time. It never got put out, but I started taking more filmmaking classes and got my SAG card because of it. Truthfully, "Superstar" is a piece I'm working on long-term as a series (in the vein of "Empire" and "Smash") so in the end, it was still a win.
Please tell us more about your art.
I love to make art about femininity, about loving the divine feminine, exploring sexuality and identity, challenging the status quo, pulling the veil back to reveal environmental and social atrocities media distracts us from with cookie-cutter formulaic films and tv. I've watched media build women up and tear them back down, just for sheer enjoyment. When I saw Lady Gaga's "Paparazzi" music video, I understood that she was telling us what a carefully crafted marionette show it all is, and I want to blow the lid off.
I love to dive into the spectacle and fantasy of pop star life, but on the other end, I need to expose what is going on behind closed doors, what injustices our system is perpetuating, why and how we all need to take action to make change.
How do you think the industry will change over the next decade?
Film and TV has changed dramatically over the last ten years, esp after the boom of streaming services. We are in the platinum age of television. With people at home more due to COVID, the demand for content is higher than ever. On top of that, shows like "Orange is the New Black" pushed women, specifically women of color, into the spotlight. "Pose" brought trans characters into the lead as well, after years of offensive and downright dangerous portrayals. Nonbinary and gender-fluid characters are also finally beginning to enter film/television and I'm excited to see what stories of theirs we will share.
This is certainly the best time for women, queer women, WOC, anyone from a marginalized group, to take center stage. Studios are realizing that people *do* want stories about characters from all walks of life, background, color, status, identity. I believe in the next 5-10 years we will see more variety in media than ever before, on-screen and behind the camera.
Contact Info:
Suggest a story: VoyageLA is built on recommendations from the community; it's how we uncover hidden gems, so if you or someone you know deserves recognition please let us know here.