Today we'd like to introduce you to Nikki Carvey.
Hi Nikki, thanks for joining us today. We'd love for you to start by introducing yourself.
I founded the nonprofit rescue Roadogs in 2018, inspired by my bulldog Huxley, to help flat-faced breeds like Bulldogs, Frenchies, Pugs, etc. – aka the Lovable Lemons of the canine world. Yes, they are really cute, but many people don't realize that they have many health problems – skin, eyes, legs, back – you name it, they have issues with it.
Road Dogs is built on the belief that regardless of the challenges we face, we are all deserving of a life well-lived and well-loved. Our rescue efforts are designed to not only save the lives of medically fragile dogs but to uplift the community with a mission of empowerment. Whether our dogs are young or old, abled or disabled, they are all equally deserving of the best life. Just as every human being has value and something to give the world.
It's truly touching to see how the public responds to our dogs and message. As a society, we tend to place more value on certain people such as celebrities or influencers and push aside others. Social media is constantly sending a message of perfection and I think it can be alienating and overwhelming. Why not just embrace our imperfections – and ultimately each other! I think anyone who has ever felt underestimated or devalued can see themselves in our rescue dogs – while also being inspired to not let anyone else define their limits. We are all filled with amazing potential! Just look at Teddy Tupac, Hawking Piggins and Remington! These are three of our past rescues who wound up needing double leg amputations due to spina bifida and rear leg paralysis. Each time it was a heart-wrenching decision and not made lightly – but they are three of the happiest dogs you are ever likely to meet. Big personalities who just exude joie de vivre! So when people ask, 'Will a dog that can only use two legs have less of a life?' – the answer is a resounding NO!
I believe our rescue dogs reflect our own capacity for kindness, acceptance and compassion and that our goal, as a humanity, is to be of service to each other. It's in taking care of the 'weak' that we all find strength. Our pups remind us to live each day in the moment, too. After all, it's not about how long you live, but how well you LIVE!
Alright, so let's dig a little deeper into the story – has it been an easy path overall and if not, what were the challenges you've had to overcome?
Rescue is full of challenges and obstacles – especially when you are a rescue that deals with disabled, medical and hospice dogs. It can be hard to find fosters and adopters. From the medical standpoint, people are much less likely to want to foster or adopt a disabled dog because of the extra care involved or a senior or medically fragile dog because they are worried about death. I understand that. Of course, it's fun to have a puppy for your family or a dog that you can reasonably expect to live a long, healthy life. But I can't help but feel that dealing with sickness and death brings its own kind of empowerment. There is something truly rewarding in taking a hospice dog and making the last few days, months, years of its life so incredibly awesome. It's a potent reminder that tomorrow isn't guaranteed to any of us and it's in that the joy we create daily is the best way to enjoy whatever time we have here on Earth. We have a wonderful foster right now, Forrest, who has a puppy, Millie Milkshake, who is not expected to live beyond a year due to a medical condition that can't be fixed. Yes it's really sad – but at the same time, Forrest is doing a bucket list and she is experiencing such a wonderful, full life and is loved by so many people, it is just beautiful. Obviously, we would love for all to have a long and happy life, but a short, loved life is not less meaningful.
I think people are also sometimes scared to foster because they are worried they will get attached and not want the dog to leave. I encourage them to reframe it. Fostering is not supposed to be about how 'we' feel. It's about giving another life the home and love it needs.
It's about providing a safe space for that life to blossom until it is ready for the next step. And yes, it's normal to feel sad when they leave. That's why they invented reality TV and chocolate, lol. I say, indulge yourself for a couple of days and let go. I don't mean that to sound harsh but we are not messing around when we say Fostering Saves Lives. Unless there is somewhere for dogs to go, their lives can't be saved. Fostering is the backbone of rescue and we are so HUGELY GRATEFUL for everyone who is part of the Road Dogs family,
Can you tell our readers more about what you do and what you think sets you apart from others?
Rescue is hard work. Especially emotionally. We see the results of unwanted animals due to people not fixing their pets, and we see the greed that can be involved in selling purebred puppies with no regard for their health. It's beyond frustrating that animals are still seen as property when they are living, breathing, feeling beings. We need to do better.
Ultimately, our goal is a sanctuary. A space in nature for our dogs to stay and for people to come visit, volunteer and recharge their spirits a little. I believe in the power of the human-animal connection and I think everybody could benefit from sitting in the sunshine with a dog – or bringing their own pets to have the treatments that we'll offer our animals – like acupuncture and swim therapy. The sanctuary will enable us to save more special lives without the pressure of constantly finding fosters. Not everyone has the ability to take care of a disabled dog, but the joy people get from meeting a diaper bum baby is very sweet to see!
Often the world of helping people or helping animals is kept separate. But I think a sanctuary that helps animals while also being a hub for the community will be awesome! So if there's anyone out there who wants to help make it happen, call me!
Obviously, fundraising is a huge aspect of rescue. Especially when you are dealing with bulldogs – who are already an expensive breed. We spend around $50K just on vet bills every month which is a lot – so sometimes it feels like we are moving two steps forward, one back when it comes to growing towards our sanctuary. Some rescues focus on adoptable dogs but I joke that we focus on The Unadoptables. At least they are way harder to adopt because they are old, or hospice or have a congenital issue that requires extra care. But that's not their fault and I feel that as a rescue expands, it's their duty to help the ones who are more vulnerable. Besides, as I said before, these dogs will open your heart to more compassion and kindness than you could ever imagine.
But to give you an idea of some costs –
Average vet visit $500
Soft Palate surgery $2500-3500
Hospitalization for aspiration pneumonia – $5k-$10K
We are always grateful to our supporters who believe in our mission, but there's always room for more! We encourage dog lovers to join the Roadogs family by donating to help save more lives. The best way to give is via our website – https://www.roadogsandrescue.org/donate/#save-lives-now but you can also Venmo: roadogs
And please follow our IG: @roadogs
Contact Info: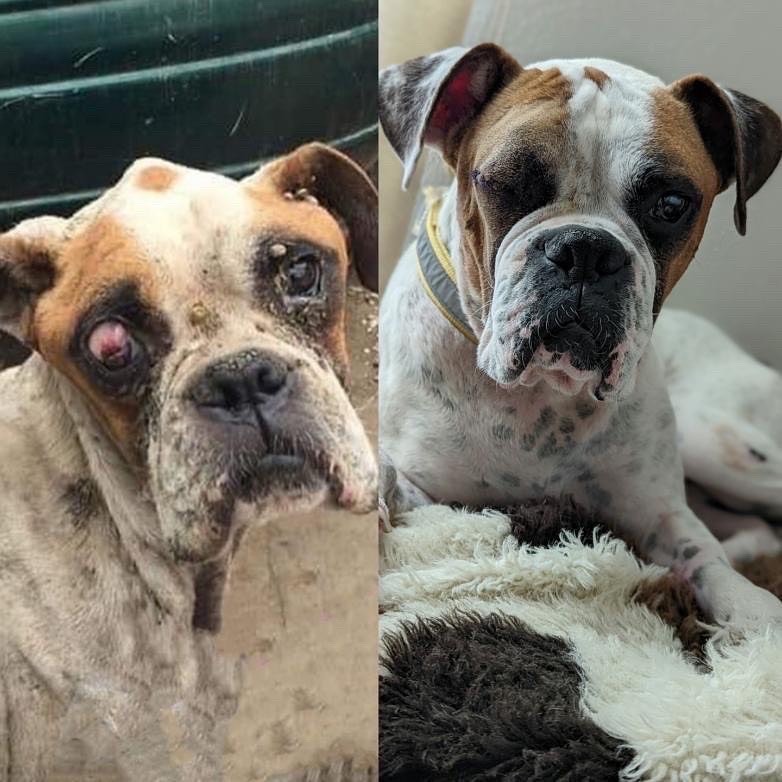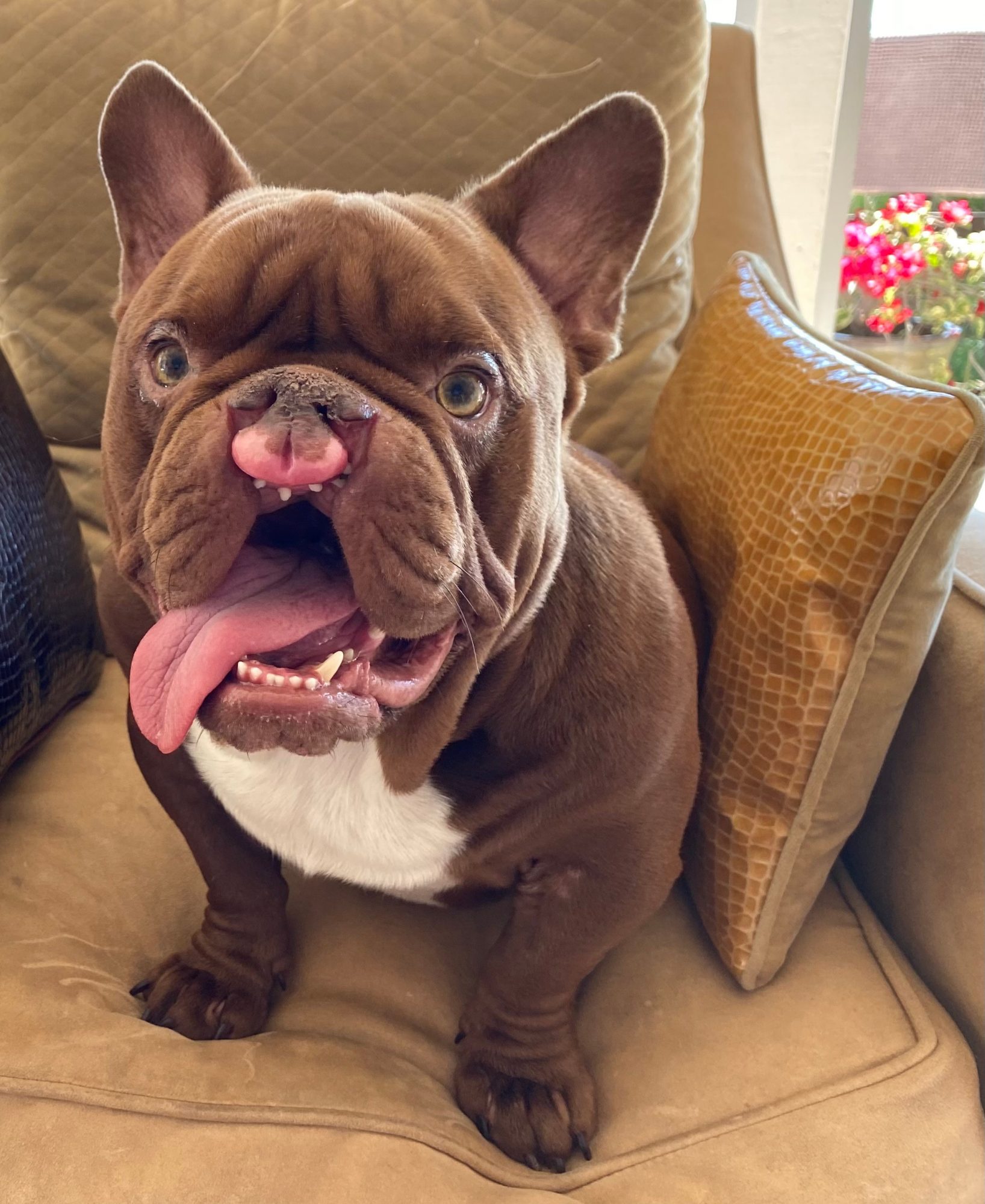 Suggest a Story:
 VoyageLA is built on recommendations from the community; it's how we uncover hidden gems, so if you or someone you know deserves recognition please let us know 
here.