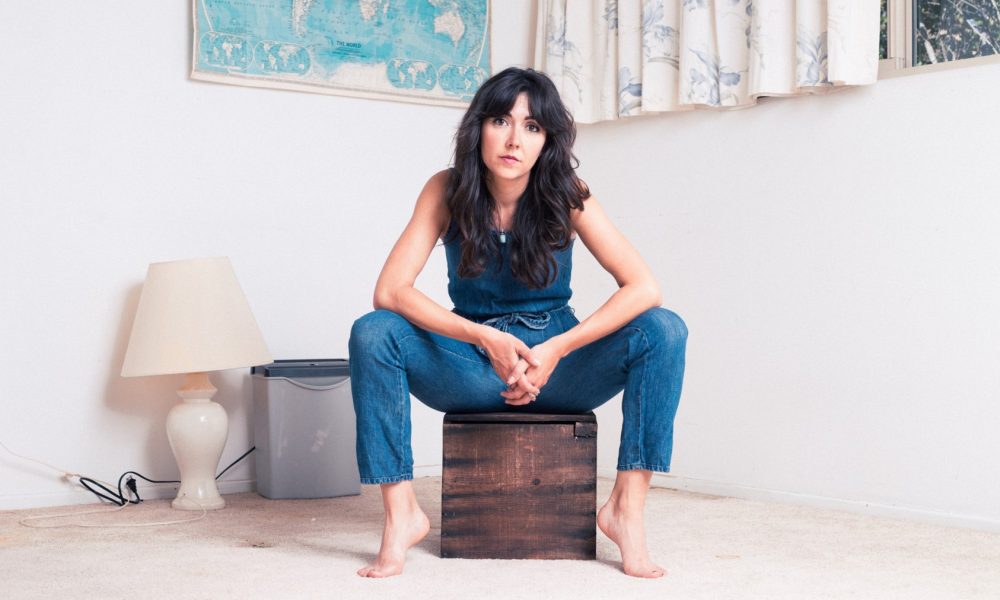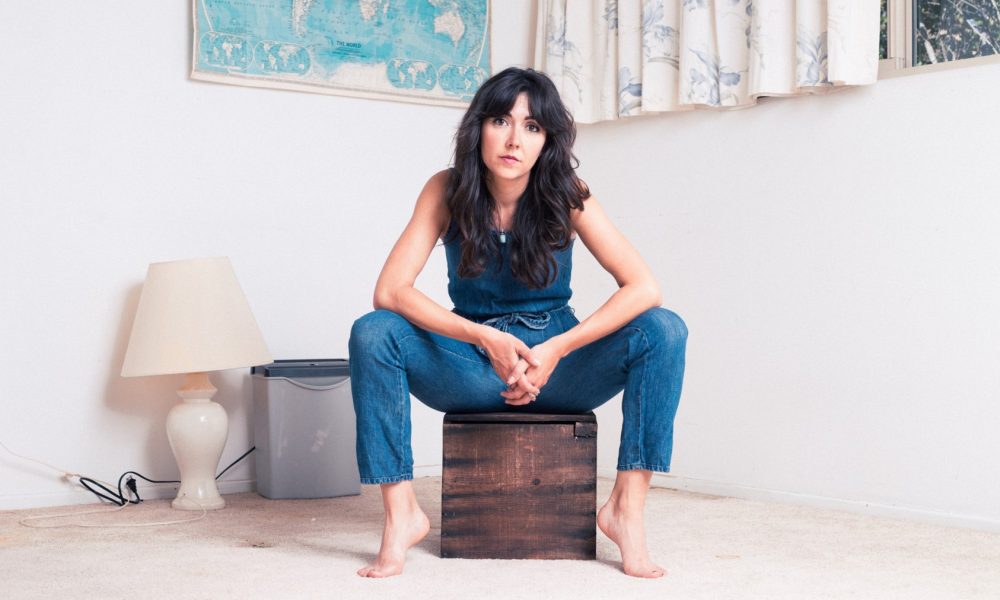 Today we'd like to introduce you to Nikki Bon.
Nikki, can you briefly walk us through your story – how you started and how you got to where you are today.
To be honest, I never thought I would be a comedian. The only comedic goal I ever had was to make my grandma laugh until she "tinkled". I was a hanus looking kid which is why I think I was such a silly billy. It never got me a boyfriend but it got me some cool guy friends. I always loved performing, especially lip-sync competitions which I took very seriously. I was a first-place champ in elementary school and at camp. I started acting at 14 when I had to convince my mom I hadn't been drinking. We started young where I grew up, Toronto Beaches. I studied acting throughout high school and University, bla bla bla, classic. After I graduated from Queens, I moved back to Toronto to pursue the dream. Which means spending tons of dough on acting classes. But there were a couple of key elements during these four years that geared me up to be a comedian, taking improv at Second City and two guys I lived with. Living with these fuckers was like a comedic gym. There wasn't a second that went by without mocking and making fun of each other. They kept me on my toes and helped me develop the tough skin and comedic timing that I needed. I had to keep up with the witty banter and the cutting insults or else I would drown like a loser.
After those glory days, I moved to New York to go to Atlantic Acting School. From there, I moved to LA to continue on with their master's program. A month after moving my life to the west coast, buying a car and finding an apartment, they canceled the program. I was devastated. All of a sudden had no reason to be in LA. So, I decided to take the opportunity to spend more money on acting classes, shocker, and focus on Improv. I did the Groundlings program in a year, took UCB classes and started to get into creating my own content such as Voicemail Lip-sync and Insta Girl.
Stand-up kind of came about the same way that Improv did. Frustration. But this time, it was frustration with my customers. I waitress and tend to get a little sassy with tables sometimes. All in good fun. But really, every joke has truth. There's a lot of egos out there and sometimes we gotta shut em' down. Anyway, the only reason I decided to try stand-up was because a bunch of customers told me to. There was one month where I had three different tables ask if I did stand-up. I didn't think anything of it until the third table, a 6 top, told me I need to try it. Thanks, table of 6.
So, I did a workshop because as you can see, I love spending money on classes. The first year I didn't take stand-up seriously. I did a bringer show every two months and maybe a mic once a week. Which is nothing. I was focusing more on voicemail lip-sync, groundlings and Insta Girl. I decided to give stand-up a real shot when I was waiting to get into Groundlings Writing Lab. And I became addicted. By the time I went back to Groundlings, I realized how much I missed stand-up, the community, and the people. It's been my focus ever since. Along with my online content.
Great, so let's dig a little deeper into the story – has it been an easy path overall and if not, what were the challenges you've had to overcome?
When you have anxiety and depression, there is no such thing as a smooth road. The ups and downs take more a toll on people like me. What may feel like a little turbulence for some, is like flying through a hurricane for me. People always say, "well you chose a really hard career and rejection and judgment is just part of it", but that doesn't make it any easier. So, I have to become OK with the unpredictable nature of the business. Woof.
My first few months in LA were rocky. My school was canceled, my car was hit and one of my only friends out here broke my heart. It was a lot. I started having panic attacks that made it hard for me to function at work and at auditions. But I've learned that everything I've done so far has come out of bad situation. If only I could remember this all the time.
If it wasn't for school forcing me to move LA I probably wouldn't have made the move on my own. Doesn't mean I forgive them. I still think they fucked up big time. Shame. My car being hit was the reason and inspiration behind voicemail lip-sync. The first voicemail that gave me the idea to do it was a voicemail from my car insurance company in regards to the crash. And the best friend breakup lead me to therapy which I needed.
Now that I'm in my 3rd year of stand-up I'm finding more bumps. Some are personal and I'll tell ya, social media doesn't make this road any smoother. There's a lot of self-doubts, comparison, and insecurity that comes with trying to keep up an online presence. Now, this bump in the road question has got me on a spiral in my head going "what other bad things have happened to me". So, I try not to So, I should probably stop there.
Please tell us more about what you do, what you are currently focused on and most proud of.
I just had to spiral down bump in the road memory lane and now I have to figure out what I'm known for and proud of? I'm the worst when it comes to talking highly of myself. Did my therapist put you up to this? I'll start with question one and see if I can get to the positive part.
I'm a comedian, actress and I dabble in writing as well. I do stand-up, online sketches, characters, I have a podcast and I run a monthly show at Angel City Brewery.
For me personally, I think my job is to be vulnerable and honest, sometimes to a point of embarrassment, in order to make people laugh or feel comfortable about where they are in life. I like to highlight and make fun of things that deserve to be made fun of, like my relationship, my family, insecurities and annoying things like social media influencers/personalities. Which is one of the things I'm known for, Insta Girl. It's a character I do making fun of social media narcissists. Every Wednesday (hump day) I post a video of 'Insta Girl' trying her best to get noticed by doing cringe-worthy fads or things that make her look 'hot'.
I'm also known for stand-up, a podcast I do with comedian Nicole Aimee Schreiber, 'Getting to Know You' and I guess I'm known for my hip-hop dance videos I dedicate to Beyonce in hopes of getting her to notice me.
What am I proud of. What are YOU proud of. If people reading this can answer that within 5 seconds I hate you. Just joking. I want to be you. I'd say I'm most proud of getting into America's Got Talent as Insta Girl. When people were treating me like I was actually Insta Girl, I knew I had accomplished something. I love tricking people and that was the ultimate win.
I had to ask a friend what sets me apart from other people and she said, I'm a freak and I like to bring the freak out in other people. That's pretty accurate. I should have just gotten her to answer all these questions for me. I'm obsessed with figuring people out and then cracking them. I want everyone to be on the same level and I will sacrifice my dignity for everyone to have a good time. I also think that I can get away with saying things other people can't. People always assume I'm innocent because I'm 'cute' and from Canada, but I'm angry and feisty and can say mean shit to people without them getting too offended.
Do you look back particularly fondly on any memories from childhood?
The first thing that pops into my head whenever I think about my childhood is when I was held at gunpoint in a bank robbery. It's probably favourite because it's the most ballsy I've ever been in my whole life.
I was sitting in a chair by the entrance and two guys in balaclavas stormed in with guns. They yelled "freeze everybody lie on your stomachs", classic. I curled up in the chair but was worried that I wasn't fully on my stomach. So, I got up and ran across the room, at gunpoint, to go lie next to my babysitter with my stomach properly on the ground like they had asked. To top it all off, when they had left, I was the first one to stand up and let people know it was ok. I remember thinking "god, how long are we going to have to lie here for". I hated naps. It was quiet, no one was doing anything so I figured, somebody's gotta take the bullet and that someone was obviously me, a four-year-old child. I peaked up, saw they were gone, stood up and waited for everyone to follow my lead. Man, I remember standing there, looking down at everyone lying on the ground and feeling so big and powerful. I felt like a superhero. At that moment, I genuinely thought I was the only one who could keep everyone safe and without me they wouldn't have been able to stand. What a bunch of pussies. That is the bravest and most confident I've been in my whole life. Ah, the good ol' days.
Contact Info:
Image Credit:
Jon Weiman, Nick Rasmussen, Kristina Ruddick
Suggest a story: VoyageLA is built on recommendations from the community; it's how we uncover hidden gems, so if you or someone you know deserves recognition please let us know here.