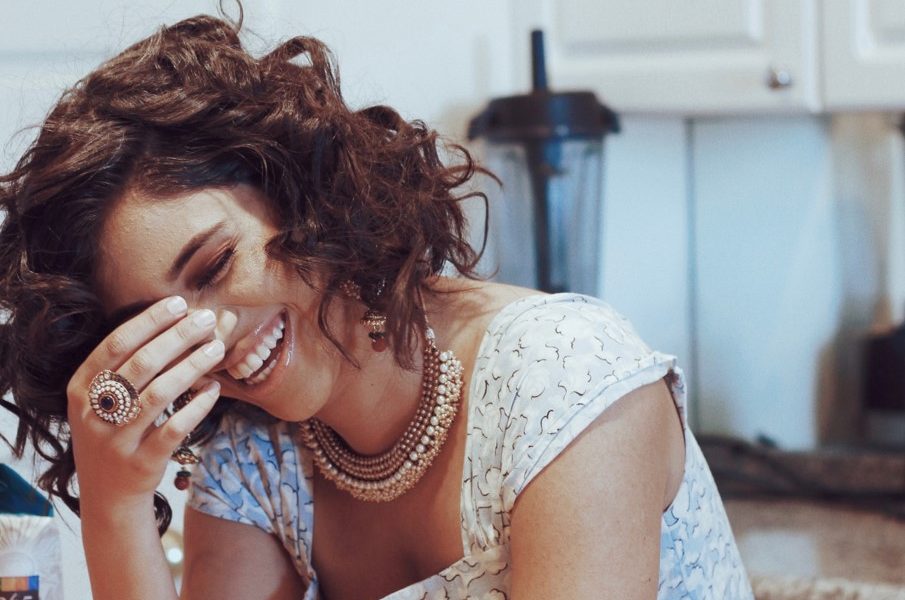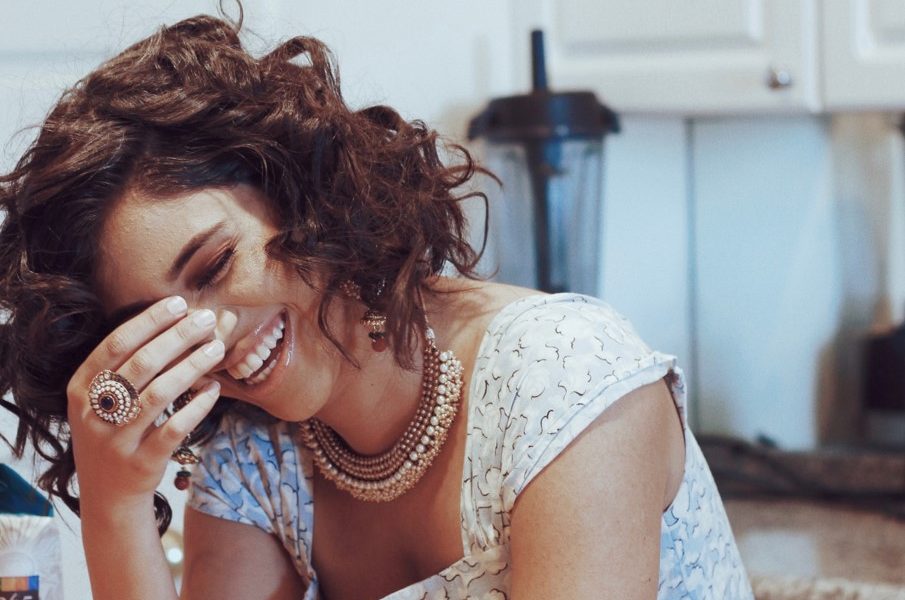 Today we'd like to introduce you to Nikita Mehta.
Nikita, please share your story with us. How did you get to where you are today?
Well to start off with, I'm a singer-songwriter. I grew up in Mumbai, India and moved here about four years ago right before I turned 21.
I'd been singing and writing lyrics & poetry since I was a little girl, but I didn't seriously consider it as a profession until I was about 14. But, according to my mother, at the age of three – while watching a cousin perform on stage for a school function – I promptly announced, "One day, I'm gonna be up there." I spent my summers at home with her, singing along to Lata Mangeshkar, Asha Bhosle, RD Burman, AR Rehman, Kishore Kumar – all legendary Bollywood singers and some also composers.
I spent the rest of the year under the heavy rock (think Metallica and Iron Maiden) – and later hip hop (50 Cent, Snoop Dogg, Timbaland, Jay-Z, Pharell) – influences that my brother introduced me to, as well as belting to Beyonce and Whitney Houston. On my mother's side of the family, I was a descendant of a family of musicians hailing from Uttar Pradesh – a state in India renowned for the city of Varanasi, which has been one of India's cultural and artistic hubs for several thousand years.
My Nani (maternal grandmother) was a singer and poet herself, but in her time this was considered an inappropriate profession for women. She passed away when I was five, but my mother always told me that every time my Nani sang, she sang with unshed tears in her eyes; music had remained her unrequited love until her very last breath. Several of my mother's cousins didn't even know of their parents' musical talents until they were grown with children of their own – my family believed that music couldn't bring anything but heartbreak and pain. And so, my mother had a deep and long-standing resistance to my pursuit of music.
When she finally overcame this and saw that this is where my joy lay, is when I moved to LA for an Associates in Vocal Performance at Musicians Institute (located in Hollywood) – training under well-known industry professionals such as Debra Byrd, Gina Saputo, and Deborah Sharpe-Taylor. Before moving, I did an odd commercial here, a song for a small-scale film there. I continued this work when I moved – recording for a Fiat India commercial among other things while pursuing my education at MI.
Around the time I graduated is when I really start to hone into what I wanted my sound as an artist to be. Up until this point, I went through painful and intense periods of personal and musical discovery. Turns out heavy emotions really do fuel art at times, and after finally being on the other side of a long spell of clinical depression, and moving across the world, I started to find my voice. After graduating top of my class and earning the staff awarded "Outstanding Performer" award, I began recording as often as I could.
I worked primarily with a duo that goes by Brown Shuga – consisting of Mukund Komanduri and Adrian Jones. I had (and still hold) a vision to meld my influences growing up into a brand new sound – and finally give brown women a relatable narrative and face in the Pop & RnB sphere of music, taking back the usage and appropriation of the South-Asian sound palate that is still perpetuated by several artists and creatives in the industry. There's a small sprinkling of brown artists as of today, but none capturing/targeting the mainstream lane.
My vision was to make this a reality, while also reintroducing the world to Goddess culture, and redefining the image of brown people (but specifically women) in American media and pop culture. I wanted to be able to bring just as much intensity, sass, confidence, vulnerability, and outspokenness as any other artist hailing from any other country or any other ethnicity. Through my work with Brown Shuga, I was also fortunate enough to have the opportunity to work as a songwriter for RedOne (well known for his work with Lady Gaga, Akon, Michael Jackson, etc.).
I continued to write and record for small-scale Bollywood movies, a few commercials for back home as well as independent short films out here in LA including Freyja by Shivin Grover (a fellow brown creative) that premiered at the Miami Short Film Festival as a semi-finalist selection. I also had the opportunity to work with renowned Bollywood playback singer Ash King. One of the songs we wrote features on my upcoming album.
In the meantime, I put out my first single – Honest – late March 2018. It enjoyed a commendable amount of success for a first-time indie release, having been streamed over 300k times to date on Spotify. As any other artist would, I'd submitted to all kinds of Spotify approved as well as user playlists, and was pleasantly surprised when it was placed on the Spotify's Fresh Finds, and their Fresh Finds Hiptronix playlists all on its own merit.
My second single – Exodus – arrived end of August 2018. I had the pleasure of working with songwriter Ferras ("Genesis" for Dua Lipa, "Bon Appetit" for Katy Perry, "Born To Love U" for Empire Cast among several other credits) on this song, and it too enjoyed great success for an indie release – standing at just over 200k streams on Spotify as of today. Honest is a song about a woman that loves passionately – willing to call out her partner on their infidelity and shortcomings while giving them the opportunity to do better.
Exodus speaks of an individual that has finally come into their own – refusing to fit the molds of society or any other oppressor – ready to walk away from all that doesn't serve them anymore. But, both these songs were written specifically with gender-neutral lyrics – I wanted to make my releases as relatable to as many people as possible. To me, Honest was about a fictional partner that cheated – drawing on the experience of a friend. I've had several listeners tell me they had a completely different interpretation of the transgressions of this partner.
Similarly, Exodus has been one listener's break-up song, and another's coming out story, while yet another's stand against body shaming. I ended my year releasing a mini-film in December titled "To Court A Goddess" – which is also the name of my upcoming album that I plan to put out by summer this year. Taking on the script and creative direction myself, the film had six parts, each a little over a minute in length that stood strong by themselves, but were a piece of a whole.
The film itself was an exploration of each emotion that accompanies heartbreak (with a hint of social commentary) – building up to both closure and forgiveness, and also a lesson in what it's like to court a Goddess – an empowered, embodied, passionate and extremely honest woman. The film was broken down into parts and released out of order to give viewers a chance to piece it together in whichever way they preferred, as well as the way I intended it, making the story and visuals personable to each and every viewer while also conveying my own artistic intent.
Sprinkled throughout – one for each of the six parts – are snippets of some of the songs from the album itself (including Honest). The visuals themselves are drenched in the culture I grew up with – from the Hindu version of a "baptism" to a twisted take on Haldi (a traditional Hindu wedding custom), the film tells the story of a woman's initiation. Collectively it garnered just over 300k views on YouTube.
Next on my agenda is the release of my first music video – Exodus – as well as acoustic versions of both singles and the release of my third single, the title of which I'd rather wait to disclose.
Has it been a smooth road?
It hasn't been entirely smooth, but I am definitely aware that I haven't had to face many of the struggles independent artists do. For example, being cheated out of credits, money, etc. I never faced that problem, and am very blessed to be surrounded by a team that not only believes in me in spirit but also on paper – I currently own the rights to all my masters and content, and am appropriately credited on every release.
I know that many artists struggle with this unless they are doing literally everything (right down to the last detail) on their own. It definitely takes a little bit more legwork to create quality content on a budget, but I've never really viewed something like that as a struggle, simply a challenge. I like to meet my challenges armed with a lot of gusto and research.
I also have a team that lets me be the artist much of the time, even though I still remain independent. I've seen several instances where collaborative efforts have resulted in a compromise of the artistic vision, but if anything everyone that has been a part of my journey so far has done nothing but add value to my brand and artistry.
We'd love to hear more about what you do.
I'm an Indian singer-songwriter that focuses on RnB & Urban Pop. Right off the bat, I have a lane all to myself and a unique sound that I can say I've never heard from anyone else – my production and vocals have a South Asian edge to them, without sonically swaying overpoweringly in one direction or the other. I pride myself over my witty lyrics and metaphors, and my catchy melodies, and the fact that I am very much involved in every single aspect of the process – I write my own music and co-produce and help mix it as well.
All arrangements and concepts are my own creation and invite you into a world never explored before – the world of a brown woman that would like to introduce you to a whole new level of depth and understanding of women that look like me, and also of the culture, influences and spirituality that I grew up with and that continues to shape me. I bring a lot of this down to a relatable level – my songs are primarily about love, and yet everything I just mentioned manages to seep through.
Let's touch on your thoughts about our city – what do you like the most and the least?
I LOVE the diversity that permeates into every aspect of life in LA – food, culture, art, lifestyle, everything. I think in LA, no matter where you are, you can spark up a conversation that is uniquely interesting and thought-provoking. Also, coming from a whole different country, the level of accessibility to damn near everything (no matter how bizarre or offbeat) is astounding. I specifically love spaces like Da Poetry Lounge – I go there every once in a while for some inspiration.
Just the fact that LA has spaces like these for people to be so open with their emotions and perspectives is beautiful to me! When I first moved here, I must say the pace of LA was much slower than I was used to. Mumbai is pretty much like the Indian version of New York in that it's always "go, go, go" and "work, work, work." Even though it was something I initially didn't enjoy, LA has taught me to slow down and savor the moment and allow my workaholic self to rest every once in a while.
As of now, there are very very few things I dislike about LA. I think the only thing would be how little and how lightly it rains here – seeing as we have a whole monsoon season back in India, and it's my favorite time of the year. But it seems my prayers were heard this year: even if it hasn't rained as heavily, it has rained often enough to make this Goddess a very happy woman indeed!
Contact Info:
Getting in touch: VoyageLA is built on recommendations from the community; it's how we uncover hidden gems, so if you know someone who deserves recognition please let us know here.