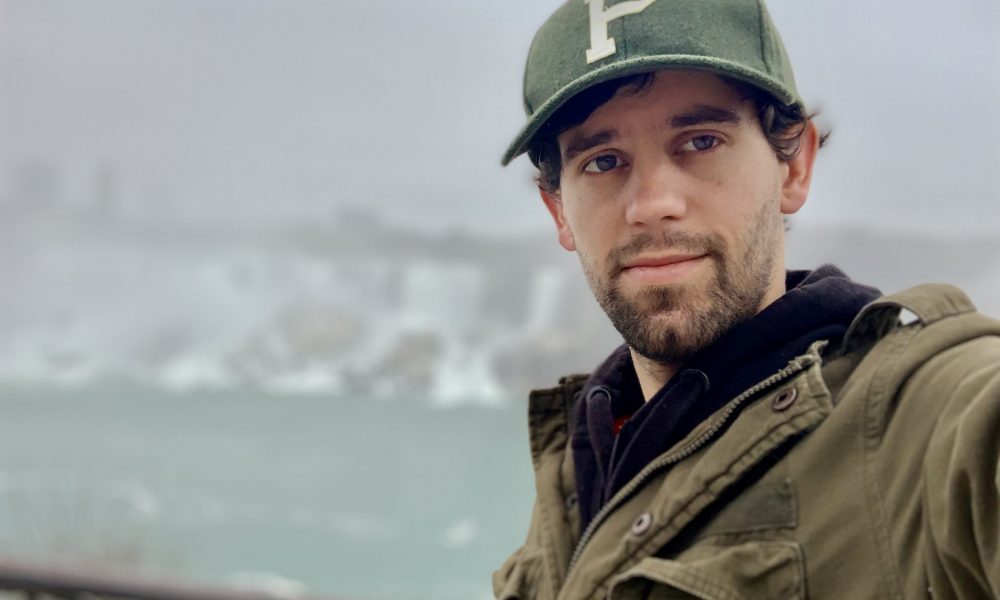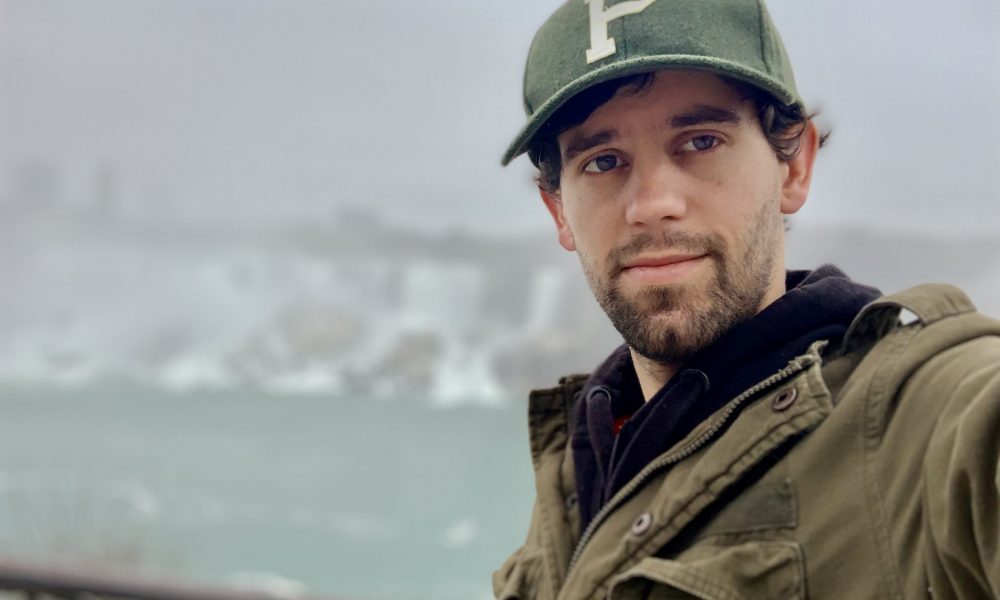 Today we'd like to introduce you to Nik Tizekker.
Nik, please share your story with us. How did you get to where you are today?
Well, I was living in Portland, Oregon and Nike's headquarters is out there. I was a Nike baby for the baby Jordan line from that moment I started walking. I was on a billboard in downtown. I was also in a magazine, I don't remember which one though, I think my mom has that somewhere… that was my first introduction into the entertainment industry. I modeled here and there as a kid and my mom used to take me to auditions, which I never got. I went to school like any other kid and sort of just fell out of doing those things.
I was seven years old when I got my first video camera. I never put it down. I made little videos with all my friends. I never really thought anything of it but I continued doing that as a hobby throughout middle school. It was 2001 when The Lord of the Rings first came out. I was 11 years old. Watching that movie is where I came to realization of "I can do this". I was an 11-year-old boy, watching this epic tale and being completely enamored into how this was made. How can a single movie move someone at such a young age. After that, I was hooked, I learned how to do in-camera effects by watching BTS videos and learning anything I could from this movie that changed my life. At that same time, I was living with my aunt and uncle going to a private Christian school. I made clips there with my cousin and friends I had made there.
After two years, I moved back to Oregon and went to a school focused on the arts called Arts and Communication Magnet Academy (ACMA). That's where I honed in on my skills, I took film classes and advanced quickly. As a senior, when I graduated, in addition to my diploma I was also the recipient of a certificate that one teacher hands out to one student (1 guy and 1 girl) who they thought excelled in their courses.
After graduation, I attended the Art Institute of Portland for two years. I got my first internship working as a PA on the set of Leverage. I worked on the third season before moving to Los Angeles, where I then transferred to The Art Institute of Los Angeles. Here I further studied film and learned whatever I could learn. I took advanced classes and again progressed. This is also where I started meeting people and getting odd jobs here and there.
Fast Forward to now, I have made so many friends in the industry that it's a word of mouth situation for me. One word of advice I can give is be nice to everyone you meet. You never know who you might be talking to, especially out here in LA. I met some well-known people when I first moved to LA, I gained their trust as being someone interested in who they were and not what they were. In other words, I wanted to be friends with them because they were just fun to be around and a good person, not because they were famous.
Now, years later, I am creating a series and have reached out to all of these people I call friends, they all want to be apart of it in some way because of the bond and friendship we have had over the years.
Like It Was Yesterday – https://www.imdb.com/title/tt11460684/?ref_=nv_sr_srsg_0
Has it been a smooth road?
It definitely has not been a smooth ride. While I was attending school in LA I would get work on maybe one or two shows a year. That went on for a good couple of years. I had to pick up a side job to sustain myself, as anyone in this industry does when they are first starting out.
Quick Story:
I was living in Palm Springs about 5 years ago and I had just gotten a lot of new camera equipment, as I was shooting videos for a local production company, I wanted to improve what I already had. Well, I was out at a production meeting one night and when I came home, I had noticed that the house had been broken into and everything that I had owned was stolen, of importance that is. All of my brand new camera equipment, computer, everything. I was super defeated. I was heartbroken. A month later, I packed up my bags and moved back to LA. I was literally starting from scratch, again. I brushed it off, got some new stuff, an apartment and started working again Now here we are
Please tell us about Tizaster Productions.
When I first started the company, I was in high school at ACMA and with the film classes I was taking I wanted a "Company" to use as credits, so I created Tizzy Productions. Tizzy was a nickname. Which later became Tizaster Productions, to sound more mature. It just stuck and I rolled with it and now people know me through that business name, as I've used it for everything I shoot and produce. (i.e Music Videos and Movies). Currently, Tizaster Productions is only operated by me, I do everything. What I really specialize in though, is Directing and Cinematography.
The thing I am most proud of with this company is just how far we have come. From starting out as just a silly school thing to becoming something much bigger that is used professionally when working with well-known people such as Krayzie Bone, John Schneider, Christopher Lloyd, William Shatner and Lesley Ann Warren to name a few. Tizaster Productions is willing to work with any budget. Little or big, we've got you covered.
Is our city a good place to do what you do?
I would definitely say yes. This city is perfect for startups especially if your company is in the business of entertainment. You can start by going to small businesses and asking them to make a video for their company. Something that looks polished, that they can use on their website or social media. Do it for free, just to get your name out there. Do that a few times and you'll start to get referrals to other companies. You'll get to a point where you will want to start charging for videos and your company will continue to grow.
Contact Info:
Suggest a story: VoyageLA is built on recommendations from the community; it's how we uncover hidden gems, so if you or someone you know deserves recognition please let us know here.