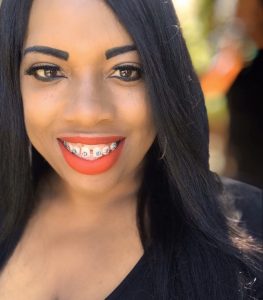 Today we'd like to introduce you to Nicole "NikkiRich" Richardson.
Nicole Richardson known as "Nikki Rich" is originally from a small town of Seneca, South Carolina and currently living in Los Angeles. She is a Television & Radio Personality Of The Nikki Rich Show, Media Influencer, Oprah Winfrey Network Ambassador, media & press. #1 Amazon Best Selling published Author and speaker.
Nicole's accomplishments and hard work has led her where she is today, broadcasting since the age of 9! Previously, Nicole Richardson is a former 7- Year Educator Of The Charlotte Mecklenburg County School System. She is in her 2nd Year Of Doctoral In Business Administration, MBA from University of Phoenix, with Bachelor of Science in Criminal Justice minor in Education from USC Spartanburg known as USC Upstate.
Nicole Richardson, one of social media's Influential Black Businesswoman & Entrepreneurs, her demographics are 2.3 Million Impressions & 34K followers on Instagram. Nicole's engaging Audience demographics is 58% Male 42 % Female and interaction in the top cities of Los Angeles, NewYork, Houston, Atlanta & Charlotte.
Currently, Nicole Richardson has recently had the pleasure of being an Oprah Winfrey Network Ambassador/ Media interviewing at The OWN offices the cast of the different shows. Nicole was the media & Press for Oprah's Life you want Tour in San Jose, California. In Jan. 2018 Nicole was personally invited to celebrate with Oprah her birthday at OWN.
Nicole Richardson has recently gained worldwide stardom with her talk show by interviewing celebrities, entrepreneurs, tech companies and sports athletes. She has interviewed on the Red Carpets Of The Top awards Shows As follows: The Academy Awards(Oscars), Nab-Show in Las Vegas, Tech Emmys in Las Vegas & Creative Arts Emmys in Los Angeles, MTVu Woodie Award in Austin, BET Hip Hop Awards in Miami, BET Experience In LosAngeles, SoulTrain Awards & Stellar Awards in Las Vegas and the NAACP Image Awards in Los Angeles, California.
Nicole Richardson Celebrity Interviews & interactions with Oprah, Tyler Perry, Richard & Kathy Hilton, Ava Durvernay, Conan O Brian, David Spade, Diddy, Snoop Dogg, Comcast, Adobe, IBM, Sprockett, youtube founders- Steven Chen & Chad Hurly, Adam sharp President Of NATAS, David Pogue-CBS Yahoo, Gloria Allred, Tina Knowles Lawson-Beyonce's mother & designer, Cardi B, Iggy Azalea, DapperDan of Harlem, Matt Barnes, Chris Rock, New Edition, Bobby Brown, Judges -Alex, Faith, Lauren Lake, and Mablean, Joe & Jermaine Jackson and so many more.
Nicole Richardson's is also a #1 Amazon International Best Selling Author for the Book " Breast Easy". She speaks across the nation at tech panels and empowers thousands at Universities. She advocates Kidney Disease being diagnosed two years ago & Non-Profit organizations, volunteering her time with her media team.
As a media Influencer who talents and unprecedented hustle as a host, writer, producer, educator are unmatched. She is known for the Toyota RAV 4 series featured host, Contributor and seen making appearances on TMZ Live, Fox 11 in Los Angeles, Fox 5 in Philly, Bill Cunningham Show on The CW on K-Cal, Comcast & Spectrum ch32, AT&At Uverse.
Overall, has it been relatively smooth? If not, what were some of the struggles along the way?
It's been a challenge over the past few years. I was diagnosed with 2017 with End-Stage Renal Disease(Kidney Failure) and in need of a transplant for both kidneys. This has changed my entire life, I have scheduled everything around my daily treatments and appointments. It overwhelming at times but I feel it has made me stronger I have connected with others who are battling kidney disease as well. I document and share with my audience and followers my journey to show that no matter what you go through keep pushing. Live your life to the fullest.
The Nikki Rich Show – what should we know? What do you do best? What sets you apart from the competition?
The Nikki Rich Show is a CabLeTelevision & Online Radio Network, That helps to build brands utilizing our social platform as your source for business corporations, entertainment, fashion, news and sports.
​
The Nikki Rich Show is an Online TV & Radio Network as well as the official Media Team and Ambassador for Oprah Winfrey Network in Los Angeles, CA. Our coverage can be seen on AT&T Uverse Channel 93/Spectrum Charter Cable Channel 32 in Pasadena, CA (Affiliate). Our listening audience hits around 2.2 million visitors monthly with approximately 1.2 million viewers online at TheNikkiRichShow.com since started April 4, 2011. The Nikki Rich Show has a stream of networks who has a social media combined total reach of all our platforms 4.4 Million.
​
Airing on Cable Television: Broadcasting Coverage Television: Cable (Pasadena Media) Network: Spectrum Charter ch. 32 & AT&T Uverse Ch. 99 Streaming Global www.ArroyoChannel.tv Broadcast – Mon 10:30 am pst/10:30 pm pst Locations- Pasadena California, Los Angeles CA areas.The Nikki Rich Show Itunes Podcast – iTunes airing Tues& Thur 11 am pst
​
Airing Online Radio: iTunes Podcast, Blogtalk radio, collegeundergroundradio, tune in radio
Blogtalkradio
Mon & Wed 11 am pst/2 pm est/1 pm cst
Listen online www.blogtalkradio.com/thenikkirichshow
​
www.TheNikkiRichShow.com ( Radio ) Tab
www.collegeundergroundradio.com
Tuneinradio.com
​
Demographics:
61 % Men 39 % Women
Top Locations: Cities (Tehran, Los Angeles, New York, Atlanta and Baghdad)
Countries: (United States, Iraq, Iran, Saudi Arabia and Egypt)
Ages 24-34 Years old
Social Media handles
Instagram: NikkiRichShowtv -34k
Twitter: NikkiRichShowtv-13.6 K MsNikkiRich_ -37.8k
Facebook: 2.125k, Personal FB Nikki Rich -5k
​
Our Mission
The Nikki Rich Show's mission is to provide a positive- platform with your source of entertainment, information, Live Interviews and music utilizing media to help build brands.
Our Vision
We envision a network of listeners that work together to learn grow and develop given the opportunity to be heard, share projects, and given the proper tools needed in order to be successful on a positive platform. The Nikki Rich Show seeks to make a difference in Entrepreneur's lives. We believe one of the best ways is to build networks and reach people through social media networks such as the following: radio, TV, print, the internet, and via phone. We've made it easy for listeners to keep up with us where ever they go, online, on their phone device, at home and iTunes podcast.
* Break into new markets
* Expose your business globally.
* We have broken internationally
The Nikki Rich Show provides our clients with professional and personal promotion service that delivers nationwide and worldwide exposure. Our staff works around the clock, promoting projects, events and more!
​
What is "success" or "successful" for you?
I personally define success as accomplishing your goals rather they are big or small while on the journey called life.
Contact Info:
Website: TheNikkiRichShow.com
Phone: 818-533-1723
Email: TheNikkiRichShow@gmail.com
Instagram: NikkiRichShowtv
Facebook: NikkiRichShowtv
Twitter: NikkiRichShowtv

Image Credit:
Nicole Richardson
Suggest a story: VoyageLA is built on recommendations from the community; it's how we uncover hidden gems, so if you or someone you know deserves recognition please let us know here.