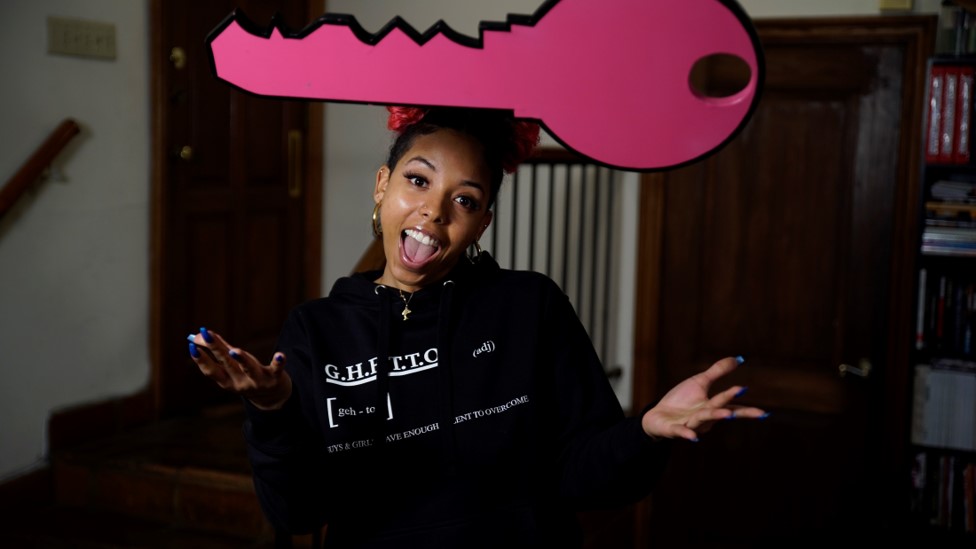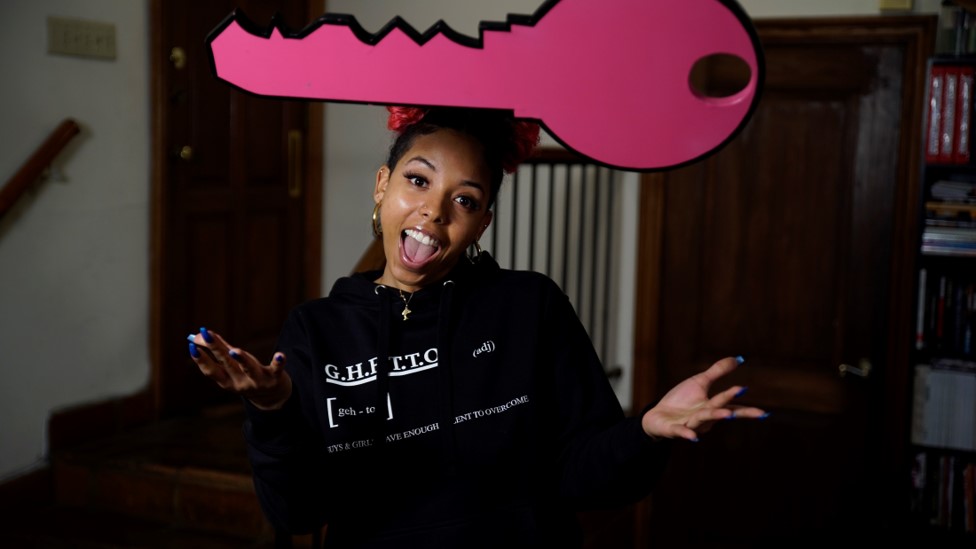 Today we'd like to introduce you to Nicole "NeeKKo" Lindsey and Loren "Lo" Daniels.
So, before we jump into specific questions about the business, why don't you give us some details about you and your story.
I am 25 years old and I grew up in Los Angeles. I've moved around a lot in the LA county due to homelessness and other reasons growing up, so I just say I am from LA. Despite the struggles my family and I encountered, my mom always kept it in my head that education was key and even with my aspirations of wanting to be a star, she made sure I still prepared for college and that I went after high school to secure my future because to her, entertainment and being a star was not a guarantee. I was a first generational college graduate in my family graduating from UC Santa Barbara with a Communications degree. I was never fond of interviews and competing for a position in other companies and platforms, I always felt like they should just give me the position and let me show them. With this type of thinking while in college, I took matters into my own hands and would intentionally come back home during weekends and school breaks to network amongst those that were doing something in the city to get my own hands-on experience and create my own network for the things that I wanted to do for a living. I managed to get in the mix of a handful of things with those in my community that were active in entertainment from radio to modeling to film and more. I became known in LA as a MC/Host and had always been on the scene.
However, I always had plans since a sophomore in college to build a platform for myself and do something with it that could be of resource and a benefit to those in my community, scholarships being one of my first initiatives. I am familiar with the inner city struggle from finances to opportunities, but because I had been so blessed and privileged enough to be exposed to certain experiences and opportunities that are not common in our inner city communities, I knew that it was my duty to return the knowledge and experience I've gained to those that come from a similar background as me to show them that what the outsiders project on us when it comes to our livelihood and success in the world, is not the case. Fast forward through my journey of being a host and entertainer, I have begun rebranding myself as an entertainer with a purpose and using my platform more intentionally. I have had plans of giving out scholarships since I was a college undergraduate myself and now this year 2019 I have decided to start the initiative once and for all. I teamed up with a close friend, Loren "Lo" Daniels, who happened to be my roommate in college and she has joined me to assist with the movement. Lo is from South Central Los Angeles and has become a key player in this movement while helping me successfully articulate our message and intentions with the cause as well as get the foundation and structure solid behind the business and more. Initially, I had plans of presenting the campaign and fundraising plans to Nipsey Hussle, in hopes that he would support and possibly get involved, but due to the unfortunate unforeseen circumstances, I did not get that opportunity. I had curated a campaign track and visual that was inspired by him and had plans of presenting it to him but also intentionally made it to spread the campaign's message and bring awareness to the cause. The campaign track can be heard and seen on Youtube at https://youtu.be/QkA8dHkoj-c and can also be downloaded on Soundcloud.
The campaign is called Education is Key and I am fundraising money for scholarships for inner-city students of Los Angeles. My intentions with this cause is to make it a community effort, so when I grant these scholarships every year, I can brag about how myself and my community have raised money for our inner city students. I've been able to team up with a few active civic leaders and platforms in the community to work together to fundraise for the cause – Favor Fridays, The Black Dollar Bank, Melanin Market, and there will be more collaborative efforts to come. Everything is always about the bigger picture when I am producing and/or curating an experience under my business, never about me or how good something can make me look. I plan to be a resource and staple to my community and eventually other disadvantaged communities around the globe. I will be granting this year's scholarship this summer in July 2019 and I am also planning a festival event for August 2019 that will be for the community to celebrate the cause and our efforts. Students can apply on my website at www.yourgirlneekko.com and people can also donate on the home page of my website as well. I have been also selling my G.H.E.T.T.O tee's and hoodies with the efforts of donating 100% of proceeds from those sales directly to the scholarship fund- $20 for tee's and $40 for hoodies. G.H.E.T.T.O was an acronym my grandmother who passed away years ago created. It stands for Guys and Girls Have Enough Talent To Overcome.
I am also involved with the Black Dollar Bank as a distributor, which I distribute black dollars in exchange for donations. I am currently granting the few limited HUSSLE Dollars to the highest donors I get throughout these last months of the campaign. On a last note, although I am fundraising money for scholarships for inner-city students, the message I am also pushing to the community with the campaign, Education is Key, is to just be educated in general – be educated in what career you'd like to go into, be educated about what is going on around you in your community, be educated in financial literacy, be educated about entrepreneurship; whether you learn in a classroom, library, books, from a mentor, etc., just be educated.
Has it been a smooth road?
It has been an interesting journey as this is my first time doing something like this and also fundraising on this scale. My goal was to raise $45k for this year's scholarship, which I am still far from that goal. However, I've still be receiving enough donations from the community that I can expect to grant at least $1000 to five students this year. This process also takes plenty of discipline that am learning I still do not have and I am trying to work on that as I move forward toward these goals I am setting. The love and support from my peers and community is the best part, but not meeting those goals I've set can be a bit discouraging and I just try to focus my thoughts on the positive side of things and remind myself that this is a marathon and I must stick to my script.
So, as you know, we're impressed with NeeKKo's Enterprises – tell our readers more, for example what you're most proud of as a company and what sets you apart from others.
Neekko's Enterprises LLC is committed to providing quality entertainment experiences that educate, highlight, and assist with solutions for communal issues. The company specializes in creating spaces for positive connections and uniting people through a common goal. We utilize entertainment and art because it helps us to tell our stories and it attracts a real audience. While we have our audience- we use the space to say something real and take action to create a better future. What sets us apart as a company is that we brand making an impact as part of the fun. In addition to entertainment, the company sells apparel that helps to change the narrative. Our "G.H.E.T.T.O." clothing line is eye-catching and forces people to redefine the meaning of a negative word into a positive representation. G.H.E.T.T.O. stands for Guys & Girls Have Enough Talent To Overcome. Last but not least, the company provides scholarships directly to students of Los Angeles, CA. This is the first of many initiatives to give back. Neekko's Enterprises is proud to be an example of success and community building.
Let's touch on your thoughts about our city – what do you like the most and least?
I like that we are so original and have this influence and wave that those who are not from here wish they could be apart of. LA has some of the most raw and authentic creatives and leaders, not to mention people like the great Nipsey Hussle come from our city. Despite the fake love in our city, we still breed some of the realist individuals (n*ggas). What I like least about our city is how fake the love can be and how people can be so selfish and so focused on themselves, but forget about the bigger picture of things. Everybody wants to be the leader or the face of the hype or doesn't want to share/spread the wealth. I am big on collaboration and I'm not scared to celebrate someone else's success in fear that it will affect mine.
Pricing:
$20 GHETTO tees
$40 GHETTO hoodies
Any dollar amount accepted for donations for #Educationiskey
Contact Info:
Website: www.yourgirlneekko.com
Email: info@yourgirlneekko.com
Instagram: yourgirlneekko
Facebook: Nicole Lindsey
Twitter: yourgirlneekko
Getting in touch: VoyageLA is built on recommendations from the community; it's how we uncover hidden gems, so if you know someone who deserves recognition please let us know here.