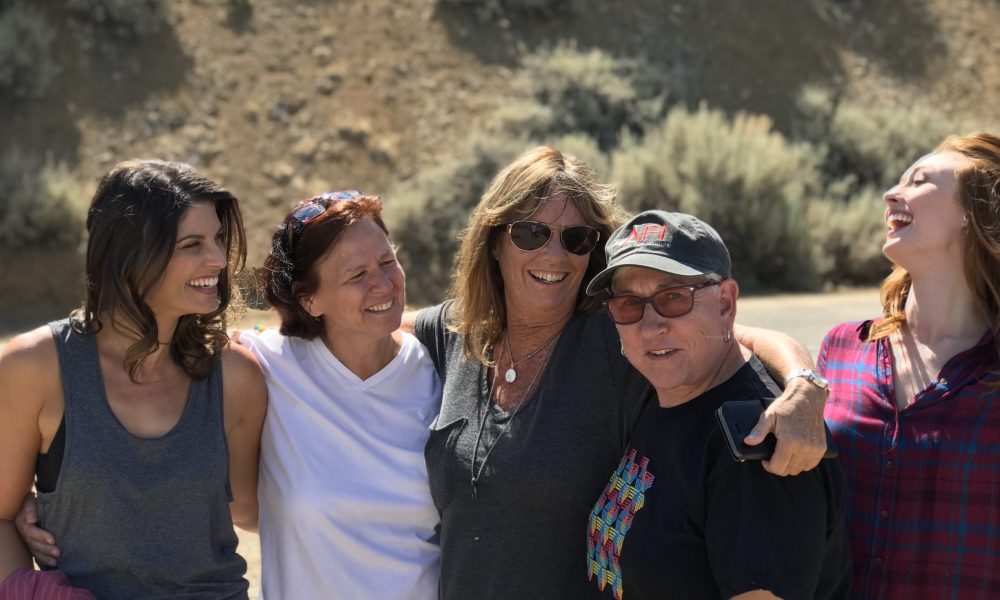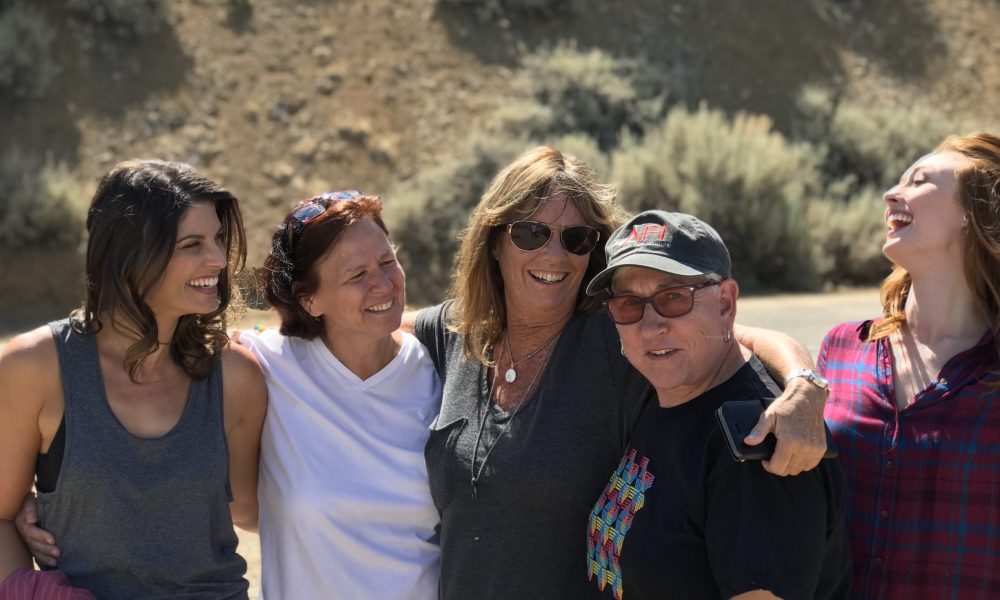 Today we'd like to introduce you to Nicole Conn.
So, before we jump into specific questions about the business, why don't you give us some details about you and your story.
I began writing when I was in 3rd grade. We weren't allowed to watch TV, so I read (indiscriminately) everything I could get my hands on – and decided I wanted to be a novelist. But I also was obsessed with old black and white films – anything made in the 30's and 40's. But making movies seemed out of reach – especially when cautioned repeatedly by everyone that no one made a living doing either unless you were that.
00001% who made it – and who was I to think I could make it? I also believed every good writer lived hard and played hard – which got me into big trouble in my twenties. When I quit drinking I decided to go for it and wrote a couple of really bad novels early in the morning before I'd go to work – I did accounting for construction companies and made good money – but I wasn't happy. So I'd wake at 4:00 – write furiously for several hours – and off to my day.
In 1986, I saw "Desert Hearts" – one of the only films out there that spoke to my life. The validation gave me, and the absolute inspiration I drew from it made me decide that day – "that's what I want to do with my life." I was going to self-fund a 10 minute short that exploded into my first feature, "Claire of the Moon" – which ended up becoming a cult classic. I didn't really make any money on it, but I was thrilled to do what I loved – which is to take a germ of an idea, develop it and then make it become reality through film.
I did several shorts and docs and became a mother of a beautiful girl and turned to being Mommy Coco. But when our son was born 100 days early at 1 pound, my life was changed forever. I was doing a documentary on surrogacy at the time, but when Nicholas was born I ended up telling his story – the family's story about what it is like to deal with a micro-preemie – the insane universe that you can't escape and then the aftermath of having a very special needs son as well as a medically fragile child in "little man" which went on to win 12 Best Doc awards.
Showtime picked it up and ran an Emmy campaign, but it was so challenging to deal with Nicholas's life that I stopped working until he turned 6. I wrote and directed "Elena Undone" starring the fabulous Necar Zadegan (Girls Guide to Divorce) and Traci Dinwiddie (Supernatural, The Walking Dead) and a year later "A Perfect Ending" – Both films were met with great success, but I hadn't made that film that sort of really was the heart of who I am.
I wrote "Nesting Doll" as an homage to my special needs son, Nicholas, as well as for my daughter, Gabrielle (who also has a featured role in the film) because everything about them – is what I'm about. My children mean everything to me… they have always made me a better me and continue to challenge me to grow and to understand what's really important. They are my greatest gift – so I wanted to make a gift back to them. I absolutely love what I do… I don't make much money – but I always feel like I'm the luckiest woman on earth.
Overall, has it been relatively smooth? If not, what were some of the struggles along the way?
It has not been a smooth road. It's really been a challenging quest to make films as a micro-indie — shooting an entire film for what a studio pays for their catering bill in a week!
My son's health has constantly been an issue – and no matter what I'm doing – if he's in the hospital – that's where I am around the clock. It's part of the package deal. I've had a string of deaths over the past few years that have also really wreaked havoc on my emotional well being, but, again, the moment I'm with my kids – everything else melts away.
I've been blessed with the best friends a woman can have. I apply the Serenity Prayer (from the 12 step program) to most everything I am challenged by, and it's the simplest yet most profound practice that keeps me balanced. Well, as balanced as a triple Scorpio can be!!
We'd love to hear more about what you do.
I am a novelist, writer/director, producer, and editor. My company is Nicole Conn Films, and I have a fan base that has spanned since 1993 with "Claire of the Moon" to every reach of the world. I get the most amazing fan texts, emails and social media posts that make the financial challenges not feel so burdensome. I have specialized in strong women's stories as well as being an unabashed and unapologetic romantic – because I'm a firm believer it's all too rare today, and it helps people come in contact with their real feelings.
And now with "Nesting Doll" I'm proud to have a film about a 10-year-old special needs boy being portrayed by a 10-year-old special needs actor, Cale Ferrin – whose performance is courageous and extraordinary. I am extremely proud of the fact that "Claire of the Moon" was the first such film to produce ancillary product – meaning a "Making of" soundtracks, t-shirts – an entire cottage industry that sprouted as a result of the avid fan base.
Niche marketing is a way to really make contact with your audience and if you keep giving them what they first liked about your films – you make a friend for life! These fans have supported the last three films I've done with crowdsourcing (altho I must say I think it may have reached its limit since everyone is now making their films this way) — I'm very proud of "little man" because it has footage that no one has seen before or will see again because it was shot right before the HIPPA privacy laws were enacted.
And I'm extremely proud of "Nesting Doll" because it's a film that goes to the heart of special needs and what that experience is like and hopefully will move people with its message – which is that we need them more than they need us!!
Any shoutouts? Who else deserves credit in this story – who has played a meaningful role?
Everyone around me deserves credit. My partners in life and work deserve credit. My first producer, Pam Kuri and all the producers I've had since deserve credit. No one does this work on their own, and if you are smart, you become a collaborator.
My children Gabrielle and Nicholas and my step-children, David, Lauren, Alex and Daisha deserve credit for still liking me after I've sunk so much time into a project. My ex-partners in life, Gwen Baba and Marina Rice Bader deserve LOTS of credit as they have held my hand during days where I didn't think I could stand another minute of working on a film — or dry my tears as I read a bad review.
My Silver Tribe ( a group of women from around the world who flew out to support me during "Nesting doll" – all of them, Chakinta Jones, Fontessa De Ridder, Jayne Goldstein, Lissa Forehan, Jessica Liley, Francesca MacCleod, Vicky Bradshaw, Nikki Nordell,) all deserve mega credit. My DP Tal Lazar who is utterly brilliant. My composers, Mark Chait, Nami Melamud.
So many — so many people who have been there for me in a million ways. And finally my fans – many of whom have become lifelong friends who have supported me for 27 years now — and the list goes on and on!!!
Contact Info:

Image Credit:
Marina Rice Bader, Warrick Page, Lissa Forehan
Getting in touch: VoyageLA is built on recommendations from the community; it's how we uncover hidden gems, so if you know someone who deserves recognition please let us know here.