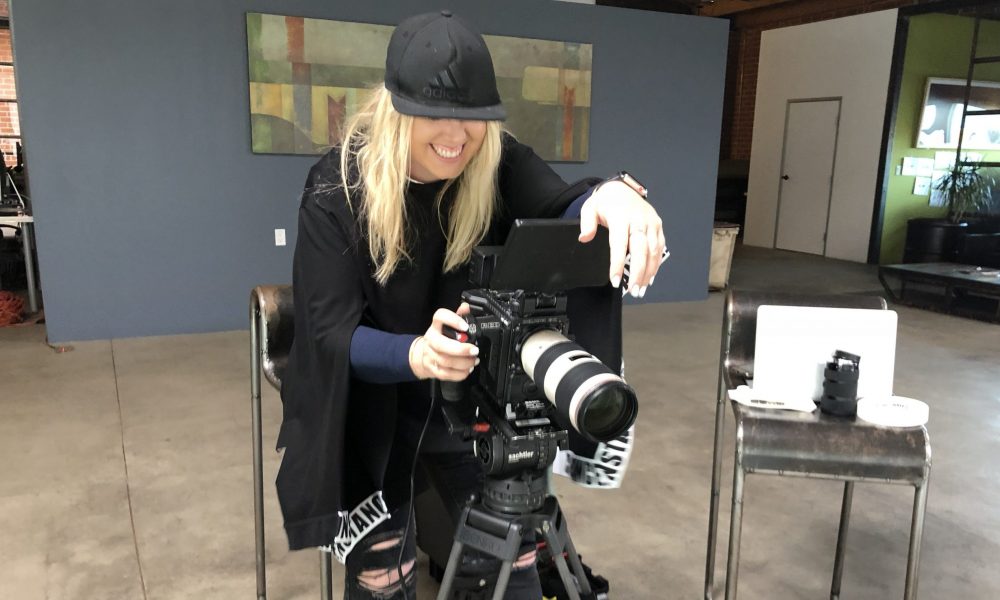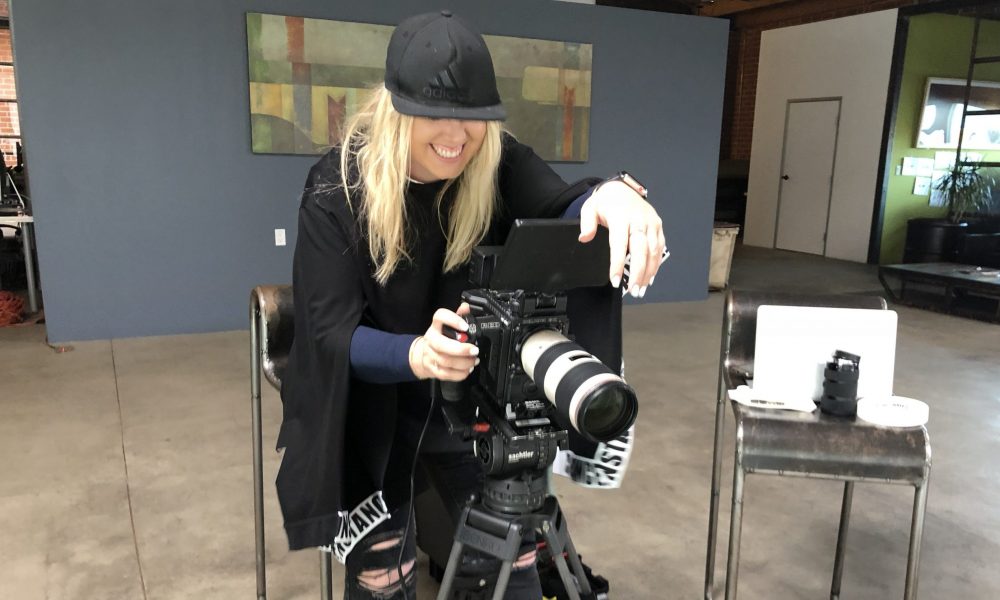 Today we'd like to introduce you to Nicole Alexander.
Oddly enough, I started out as an opera singer! I went through the Sydney Conservatorium of Music and performed professionally with Opera Australia. The problem was, I didn't enjoy watching or really listening to opera. I find operas way too long to watch and the art form somewhat antiquated. Plus I didn't envisage my life holding up a spear in the 4th row, 4th from the left in my 1000th production of Aida!
So, I decided to switch sides. I became a producer and started producing shorter, more accessible operas that appealed to modern-day audiences (like Carmen at the Sydney Theatre Company). Very quickly my company rose from commissioning mid summer operas for emerging young singers to producing multi-million dollar productions, one of which – Jake Heggie and Terrence McNally's 'Dead Man Walking' won multiple Helpmann Awards and put me on the international map as a producer. It starred Teddy Tahu Rhodes and I broke every opera norm there was to create one of the first multimedia operas (we used a lot of projection to honor the film).
I cast controversial artists and put our 72 piece Sydney Symphony orchestra on 4 levels of scaffolding wearing prison outfits. Our conductor had to conduct into a video camera and the musicians played with live monitors on stage as images were projected over them on the perforated metal. This was our creative way of covering up for the fact we had no orchestra pit in the theatre we staged it in! It took me 3 years to raise the millions of dollars to stage the opera, but it was worth it in every way. And it made me fall in love with moving pictures which ultimately Brough me to the USA. A dream of mine since I was a little girl. (here is the video story if you are interested – the making of https://vimeo.com/204091469).
So from Opera to Producing live music productions, I then made my way to NYU film school. I wanted to learn everything there was about moving images and somehow try and combine my love of music and storytelling with the film. Upon graduating, I moved pretty quickly into a position at MTV Entertainment Networks in NY where I held Director of Production Title and helped produce all the major tentpole shows like the VGAs, Comedy Awards, One Night Only Series etc. But although I loved my team and the experience, I quickly tired of solely producing and wanted to get creative – and my hands on a camera again.
I took a role in LA as the Head of Content for a new department at the fan agency 1iota. Here I found myself going from million dollar network production budgets to literally zero dollars to create content for fans around shows like Jimmy Kimmel Live, The Voice etc. It was actually the best thing that could have happened for me as an emerging director to be forced to create/shoot and edit all my own content. You don't have the 'hands-on' experience working at the big corporations because you have teams you hire to execute your vision, so working at a small company with no existing content department, I was forced to do everything myself.
After 3 years of establishing the department, I knew it was time to venture out on my own again. With a few solid clients lined up such as Instagram (I was on the team that helped launch their video Chanel with Put Together Media), Getty, BMW and Ford (through Civic – Ryan Seacrest's agency) I set up my own company, 'Hashtag, You're It' and have not looked back! It's a solo venture and I work for many different agencies, labels, networks and production companies.
I create, direct and execute all sorts of content – long form, short form, narrative, non-narrative and make sure I am at the Director's helm for all of it! I also edit and shoot a lot of this content too. I absolutely love what I do and even though I am a seasoned producer, I am terribly excited at my new found Directing career. I believe all my experience and paths have led me to where I am today. I feel very lucky to be able to do what I love every single day and there is not a day I don't wake up excited at the thought of all my upcoming projects and the thought of creating new ones. I am not at my best if I am not working on multiple projects at once.
Perhaps it is better put in my Director's Statement:
Defying expectations as a woman in a male-dominated industry while producing and directing on a global stage is what motivates me. Telling stories in a truthful manner, while imbuing them with stunning visuals and music is my passion. I'm always striving to thrill the eyes and ears while evoking important discussion and illuminating fascinating people and causes that matter.
Known for my quirky use of split screens and scene transitions, dolly zooms, and moving gimbal shots that take you in a completely unexpected direction—I rely on powerful imagery and slick editing to tell my stories. Early in my career, I was an opera singer and music director … and I carry this background into my work with sound. Music and sound design are at the core of all the content I create and these skills have made me a great editor as well.
Having directed over 200 pieces in my career, I've established not only my own voice but learned to hone in on and translate the voice of the subject or event that I'm directing. I wear many hats and understand the ins and outs of the entire production. I've produced and directed award-winning music videos, live television, branded content, film and even the multi-million-dollar and award-winning stage musical Dead Man Walking for the Sydney Opera.
My motto is 'don't be a gonna, be a do-er' and I'm always eager and excited to embrace the next challenge. I firmly believe in tackling every new project with zeal, joy and a fearless spirit. In a world with so many incredible stories to tell, there will never be a lack of opportunity to explore and create something special. The question is never "Can I?" but rather "When do I start?"
BIO:
A native Australian transplant to America by way of NYU's film program, Nicole Alexander has worked as an award-winning director, producer, cinematographer, and editor across the film & television, live events, music, and music festival venues.
After spending several formative years as a creative-producer/director at MTV and 1iota, in 2016 she set up her solo production venture 'Hashtag, You're It', where she directs, shoots, and edits multi-platform content for TV networks, production houses, agencies, brands, artists, and musicians. In addition to assisting with the launch of Instagram's own video channel, she has directed and produced with YouTube, Comedy Central, NBC-Universal, ABC, Getty Entertainment, iHeart Radio, TLC, Ford, Snapchat, BMW Films, Red Bull, Google, Vevo, Delta, Coachella and a multitude of artists including DJ Khaled, Jay Z, Katy Perry, Coldplay, Lorde and more.
She is a recipient of over 60 film festival awards for various projects in addition to a multiple Helpmann award winner. Stylistically as a director she has become known for her quirky use of split screens and transitions, dolly zooms and moving gimbal shots that take the audience in a completely unexpected direction.
As a former classically trained opera singer at the Sydney Conservatorium, it is quite apparent music and sound design are at the core of all the content she creates, especially her skills as a musician translating into her signature editing style.
Nicole will make her feature film directorial debut in 2019 with an adaptation of Richard Hain's best-selling novel Chameleon and has just finished producing, directing and shooting her first feature documentary Tiger Fish about the inspiring quadriplegic James Gribble, narrated by Dr. Chris Brown.
We're always bombarded by how great it is to pursue your passion, etc – but we've spoken with enough people to know that it's not always easy. Overall, would you say things have been easy for you?
One of the most challenging things for me has been wearing many hats. It's a blessing and a curse. I believe being multi-skilled makes me the Director I am today. I'm a better Director for being an editor (because I am editing in my head on site when we are shooting), and I am a better Editor because I am a musician (as editing is all about rhythm) and I am a better Cinematographer because I am a Director and I know exactly what shots will work. It comes around full circle and I think it's becoming more and more evident that the better filmmakers are the ones who understand the entire process. But being multi-skilled has its challenges.
My mind sometimes over complicates things as I am thinking of absolutely everything (including budget) and it has been somewhat challenging to change titles from a producer to a director in the eyes of my colleagues. Some people do box you in, which is why I am now officially calling myself a 'Director/Filmmaker'. I have had to build up an entirely new reel over the past few years with just my directing work. It's always challenging when you redefine yourself, but the moment I decided to really focus on 'directing' everything just made complete and utter sense to me. This is what I was made for!
The other hardest challenge is (and I hate to sound cliche) still dealing with the Hollywood 'boys' club! Because I am a Director that can pick up any camera, speak any production language and will get my hands dirty so to speak, I do have the respect of most of the crews I work with, but there is still the odd person you work with who will judge you initially as just a "blonde female" Director and figure you don't know what you're doing.
So, as you know, we're impressed with Hashtag, You're It – tell our readers more, for example what you're most proud of as a company and what sets you apart from others.
Founded by Nicole "Nick" Alexander, 'Hashtag, You're It' specializes in creative storytelling and brand-focused campaigns across multiple platforms. Nick works as a one-woman shop or brings together top-tier talent from all corners of entertainment, design, digital and media to create authentic and compelling new content for brands and artists alike.
The driving force behind the collective is to unite Nick's diverse skill set and collaborative partners under one roof in order to better coordinate production, talent and storytelling behind a singular creative vision. Cutting through the saturation and noise of the marketing landscape, we focus on creating targeted and shareable 'it' content that prioritizes narrative, visual storytelling and cutting-edge sound. As a renowned musical director, Nick selectively places music and sound design at the core of all content.
What are we most proud of?
The quality of our work and unique style. Nick personally oversees everything to ensure projects are delivered on time and on budget and of course creatively nail it! We love every project we take on and hope that our passion shows in our work and our working relationships with our clients.
What sets us apart from others?
Our complete dedication and passion to every project we undertake. Nick works 24/7 to ensure projects are totally original and meeting all the needs of our clients. She has a very quirky style and we try to make sure none of our projects. look like generic video content. From shot choices to casting to graphics to music selection, every project has a super unique personal touch. And we like to get creative with any budget we are given.
In fact, some of our most successful projects have been ones where the budgets have been super low that we have been forced to get the most creative. Nick created, produced and shot the Winston Surfshirt 'Be About You' video for 3K. Not only did it win over 40 Film Festivals, Elton John saw the video and decided it was his favorite new band which thrust the band into the spotlight. Official Music Video: https://www.youtube.com/watch?v=kLPAs46pavA.
So, what's next? Any big plans?
In addition to a lot of ongoing agency work (branded content series, tvcs etc) and shooting for Getty Images (Nick is the sole video shooter for many of the major music festivals such as Coachella and Governors Ball, Nick has just finished shooting/producing and directing her first feature-length documentary 'Tiger Fish'.
This is going to be a very exciting documentary to emerge in 2019 which we hope opens up discussion about quadriplegics. It about the true story of James Gribble who suffered a tragic accident in Africa 9 years ago. Post-production has started to take place and will continue for the year.
Nick is also making her feature film Directorial debut next year with an adaptation of Richard Hains best selling novel 'Chameleon'. Nick is also Directing a very exciting live music/dance/multi-media piece with top 40 DJ What So Not to debut in Australia 2019.
The next few Years look very very exciting!
Contact Info:
Image Credit:
Mario Panagiotopoulos, Limelight Magazine, Karen Lavender DJ Khaled Black, Brian Freed
Getting in touch: VoyageLA is built on recommendations from the community; it's how we uncover hidden gems, so if you know someone who deserves recognition please let us know here.