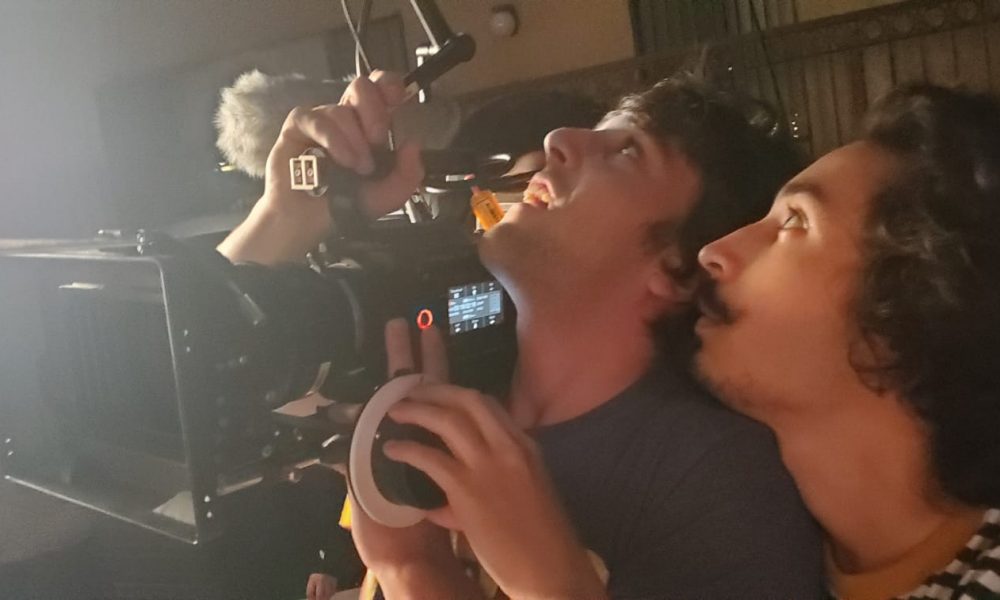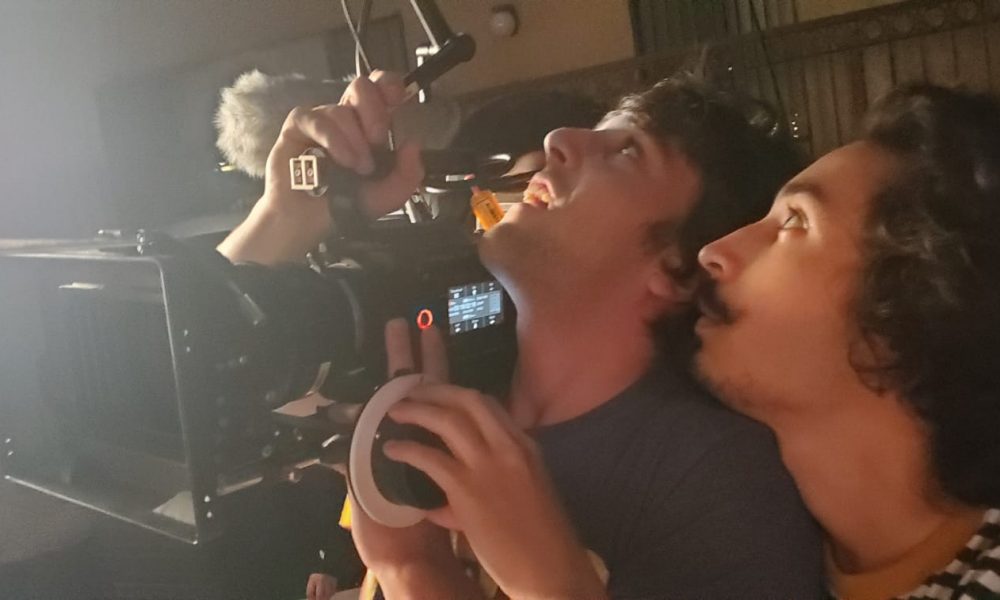 Today we'd like to introduce you to Nicolas Danoviz.
Nicolas, please share your story with us. How did you get to where you are today?
Born in Argentina and raised half there and half here, I was exposed to a lot of different career paths along the way. My love for film-making wasn't always apparent, in fact, when I was only ten years old, I told myself I was going to be a soccer player. Soccer has always been a huge influence and passion in my country and family, and if there's anything I want most out of a career, I would have to say its passion.
My middle school years define most of who I am. I fortified the greatest friendships anyone could ask for, and paved way for exploration in the arts. The selection of electives in my middle school was probably the best it would ever get, ranging from cooking, to sewing, to photography and video production, I tried it all. I started realizing these classes are so much more fun than the regular academics, mind you, I am still a huge history buff and an adept for astronomy, which is clear in some movie tastes.
It's 8th grade, the graduating year before high school. I've learned how to cook grilled cheese sandwiches and sew plush bats, what's left? My best friend and I decided it was time to get behind a camera and learn the medium of visual storytelling.
Mr. Pang's video production class was the first time I've been exposed to the world of cinema, and I was in love. From writing a cheesy story, to making a shot-list, to actually holding the camera and then editing the footage, I wanted to do it all. There was not a single step in the production process that was boring. I believe a life should be spent doing things you find fun, and if that can be your career, well what is there to worry about?
Freshman year of high-school, I decide to take video production again. For the first time in my life, I was exposed to really talented film-makers whom of which I could get ideas from. Throughout the class, I remember the teacher could tell how passionate I was for film, it wasn't just a hobby. She would constantly give me feedback and ideas and help me with whatever I needed. So much so that when the end of the year came by, she had asked me to join the school's television program. I've never had a single regret in my life, but that day, I rejected her offer with the fear of not being good enough, with the fear of film not being what I thought it really was if it got more professional. It was probably the biggest mistake of my life, and I went the rest of my high school years making up for it by joining the soccer team instead and making YouTube videos at home.
YouTube wasn't enough for me, and by the end of my senior year of high school I decided I wanted to be a film-maker for the rest of my life, but for that, I needed to learn, I needed to know people. So, I set out to do just that. I went back to my video production teacher and asked her if i could come sit in the school's television program to learn a bit and watch their process. I remember how scared I was of her saying it's too late now, but the look on her face… She couldn't believe it. I couldn't believe it. I mustered up the courage to ask and in turn she was beyond happy and willing to let me sit in.
I like to think that not joining the iTV program was my biggest regret, but if I hadn't done that, I would've never been able to overcome my fears. The proudest moment of my life was asking Ms. Phillips for a lifeline into this lifestyle, swallowing all the butterflies in my stomach, regardless of what the outcome would be. I realized that your biggest enemy is yourself, we as people deny ourselves of so much success and happiness for the fear that something might not go as planned. But saying yes and figuring it out on the way is what makes life challenging and addictive.
After graduating high school only a few days later, I got to work on looking for specialized film schools near me. I wanted to continue living at home, and so I have, after finding the Los Angeles Film School. From there on out my life has been on an upward spiral and I have so much to be thankful for. I've met my family at this school, the people I want to work with for the rest of my life. If you ask me what the point of film school is, I would tell you just that: they're here for you to find your crew of passionate film-makers and help each other on your own projects. And that's precisely what we did.
Please tell us about your work.
After rejecting my teacher's offer to be a part of the school's TV program, I turned to YouTube to fulfill my needs of creating films. YouTube is an amazing platform and honestly life changing for creatives like me. However, I began to realize how hard it would be to make it into a career, and on top of that, my dad wanted me to go to college. We would argue day and night because I would say I did not want to waste my time learning something I would never use and my dad just disappointed in me for not wanting to pursue higher education. It put our relationship as a son and father in a thin line, and it affected me not only in my personal life but in my academic life as well. I went from being a straight A student all my life to failing two classes for the first time in my life. At this point it felt like I was in the point of no return, I would yell at my dad "What college would want me enrolled?" and I was right. Colleges nowadays are so competitive for grades; it would be near impossible to get into any good school no matter how hard I tried.
Until one day, in my school's iTV program, I overheard some of the students talking about film school, and that's when my light bulb sparked. I could learn to be a real professional and ease out the tension that I had with my dad. So, I did my research and found LA Film School. It has more significance to me than just the school that provided me with the opportunity to meet like-minded people, but it also provided me with a fix to the straining relationship my dad and I had slowly built up.
I love my parents; my mom has always been by my side to support me and is my number one fan and critic for all my work. My dad finally understood what I wanted and frankly, I understood what he wanted, and we learned to compromise and really see each other. And now, just as when I was a little kid, I have their full love and support, which only helps nurture my passion for the arts.
Has luck played a meaningful role in your life and business?
Everyone wants to hear how hard work will get you everything you ever dreamed of. As much as I believe in that too, luck still plays a big role in your journey. But luck itself isn't what decides how far you go, it's your ability to not be afraid and say yes to the opportunities luck brings to your door.
At the end of the day, after every film you work on, the work you put in gets noticed by your co-workers, and later on if someone needs someone for a job, you will pop up in their minds, or you might even get recommended to work on a big project. Because luck is a product of hard work. One of my favorite quotes is "If somebody offers you an amazing opportunity but you are not sure you can do it, say yes – then learn how to do it later!" by Richard Branson.
Contact Info:
Image Credit:
Helena Cortazar, Xiaochen Huang, Felipe Martinez, Anh Vu, Max Woods, Melanie Danoviz
Suggest a story: VoyageLA is built on recommendations from the community; it's how we uncover hidden gems, so if you or someone you know deserves recognition please let us know here.