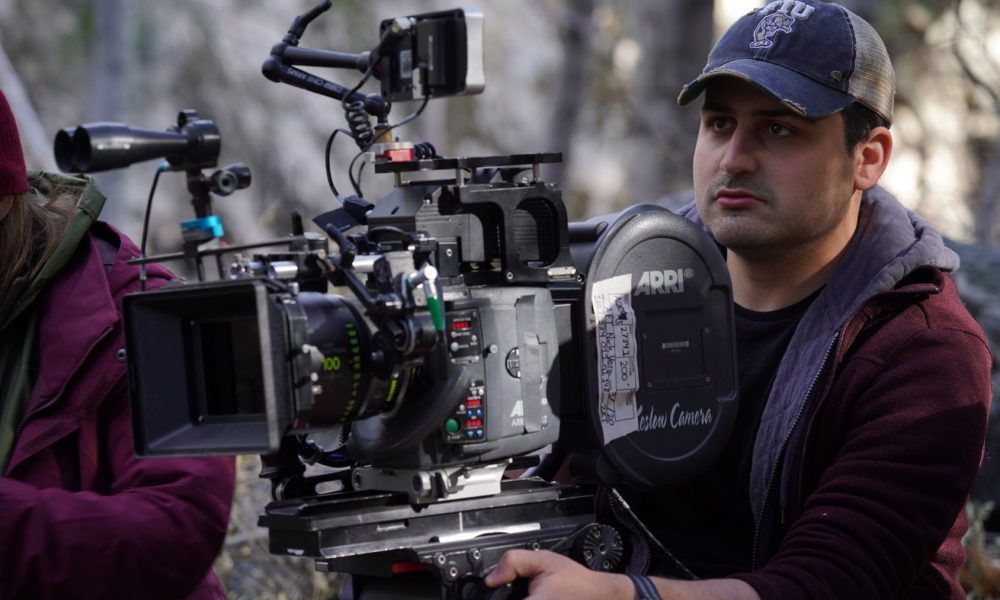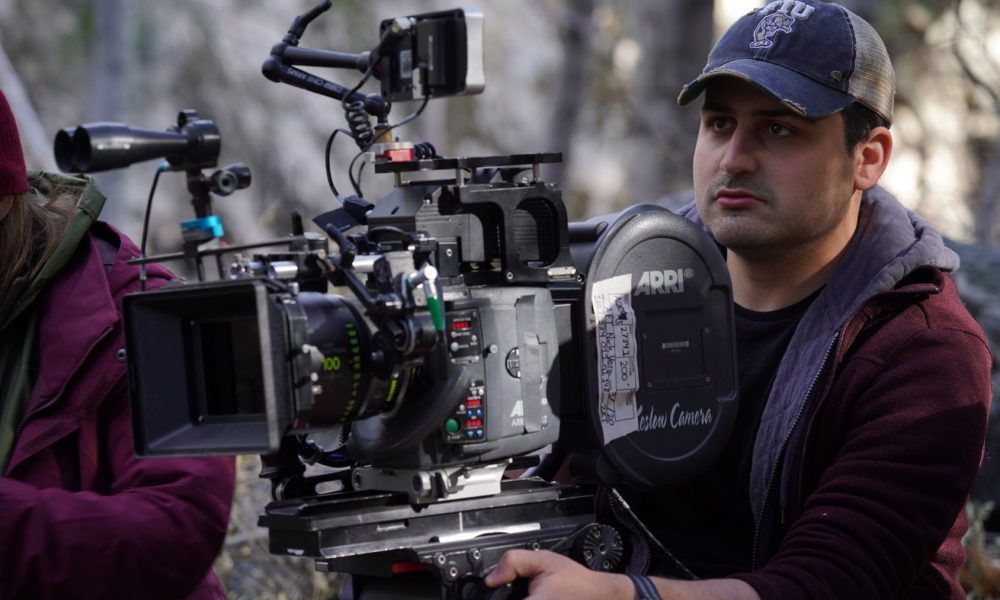 Today we'd like to introduce you to Nick Vera.
Nick, can you briefly walk us through your story – how you started and how you got to where you are today.
Well, I'm originally from Miami, FL. I was born and reared there by my family in a Cuban-American household. I learned a great deal growing up from my family. Perseverance in the face of adversity, loyalty to family, and hard work were all lessons instilled in me. Looking back though, I may have been a bit dismissive to these lessons. It wasn't until later in my life that I fully appreciated what my family had taught me. I feel lucky in that regard to have been reared in my family's household. It definitely impacted me positively and currently influences the work I do as a cinematographer.
Earlier in my life, I had become very interested in cinematography through Janusz Kamiński's work in Saving Private Ryan, Minority Report, Schindler's List, Catch me if You Can, etc. I was taken aback by the images he created. It always felt like he was doing something visually different that I had not seen before. The visceral quality of his work made me realize how much of an impact visuals can make on audience members and in storytelling. I immediately knew this was something I wanted to pursue.
Strangely enough, I started to practice filmmaking and cinematography through editing. At the time (2005), I felt video camcorders weren't inspiring me to shoot much. The image quality was extremely lackluster on lower end consumer camcorders, which is what I had access to. So instead, I started editing movie clips together. I had access to an iMac at my school which had iMovie. I learned how to cut films in different ways and splice them together. Through editing, I learned the importance of shot selection and the art of engaging audiences. I have to thank one of my high school professors, Rick Funes, for believing in me and teaching me. He definitely helped me a great deal during those years.
It wasn't until the DSLR revolution(2008) that I had become extremely interested in photography. This was partly due to the release of the Canon 5D Mark II. I remember one of my family friends had the 5D at a New Year's Eve Party. He was showing me the camera while taking photos. It's when he switched the camera on to "live-view", that I really saw what the camera was capable of. In the camera's 3 inch display, I saw what looked to be an extremely gorgeous cinematic image with shallow depth of field, gorgeous colors, and HD quality imagery (please remember this was 2008). I hadn't seen anything like it in such a small semi-affordable camera body. It blew my teenage mind. I became very interested in the capabilities of photography cameras. When the Canon 7D came out with 24fps functionality, I immediately got one.
Shooting with the Canon 7D taught me so much on composition, color grading, and photographing people. It allowed me to shoot short films with "cinema" quality footage as well as shoot other videos like small documentaries, music videos, events, and commercials. I shot a great deal with that camera and the 5D Mark III when I worked at my alma mater Florida International University (FIU). I learned a great deal under FIU's Media Relations team. I have to thank Eduardo Merille for bringing me on to the team at the time, as well as Doug Garland and Chris Necuze. I had a great time with them and loved working with them.
During my time at FIU, I also interned at cinema camera rental houses in Miami. I interned at Cine Video Tech, where I met the owner of the company, Egon Stephan Jr. He was and is a great mentor/friend and taught me so much about cinematography, camera equipment, shooting on film, and set life. (If anyone ever runs into Egon, I strongly recommend listening to what he has to teach.) Later on, I also worked part-time for another rental house, Mar Media. Mario Deas (owner of Mar Media) and his team were fantastic and also extremely helpful.
It wasn't until 2016 that I met Robert Keslow from Keslow Camera through Egon. After FIU, I decided to move to Los Angeles to continue my pursuits in cinematography. Robert Keslow and his team gave me an amazing opportunity to work for Keslow Camera as a Camera Prep Tech. The job opportunity allowed me to transition to Los Angeles from Miami. The job also gave me a wake-up call on the differences between the Los Angeles film industry and the Miami film industry. The time that I spent at Keslow Camera was eye opening and amazingly educational. I met some great people there. I wish I would have worked there a bit longer. I cannot thank the team enough for all the support they gave and continue to give me.
After Keslow Camera, I worked for a bit in the Local 600 International Cinematographer's Guild as a digital utility. During my time in the union, I applied to the American Film Institute Conservatory. It was a dream of mine to attend the prestigious conservatory and study in the Cinematography program. Today, I'm currently attending AFI's Cinematography Graduate program. I cannot express how thankful I am to be learning, shooting, collaborating, and networking in the conservatory. There are so many talented filmmakers in each discipline in the program, and you learn so much from them. The faculty and staff are amazing. Currently, I teach assist for one of the professors, Jacek Laskus, ASC, PSC. He's one of my favorite professors in the program and the wealth of knowledge he has in cinematography is astounding. Other cinematographers that I have had the privilege of learning from, meeting with, and speaking with during my time at AFI have been Reed Smoot, ASC, James Neihouse, ASC (both amazing and influential IMAX cinematographers) as well Stephen Lighthill, ASC who is the discipline head and a great professor at AFI. If you are debating to apply to AFI for Cinematography, don't, just do it.
After graduation this year, I hope to continue to collaborate with AFI directors and friends like classmates Spencer Wardwell and Shengxi "Clement" Yang. I also hope to have the opportunity to work with the other filmmakers from AFI and outside AFI as well as learn/work with some of the cinematographers that influence me as a filmmaker. For now, all I know is there's nothing else that gives me the sense of fulfillment and happiness that cinematography and filmmaking give me.
Overall, has it been relatively smooth? If not, what were some of the struggles along the way?
It hasn't been a smooth road. I don't believe anything is, especially in the filmmaking industry. Finding a job in this industry is probably the biggest struggle. There are so many talented filmmakers and cinematographers out there The question is, "what makes you stand out?"
You also need help in this industry. It's a small tight network. You can't just act like you're going to do it all by yourself. Yes, there are times that you have to do things on your own, but there are other times where it's okay to ask for help.
That's probably the hardest part though… actually getting help or assistance. Yes, it is much easier for some due to nepotism, money, quid pro quo, etc. But there are genuine people willing to help you get your foot in the door if you look in the right places and don't give up. Hang on to those people and treat them well.
We'd love to hear more about your work and what you are currently focused on. What else should we know?
Currently, I work as a cinematographer. Though I do photography on the side, but that is more as a hobby.
I love both photography and cinematography very much and always do what I can to learn more about both. But as of right now, my focus is in cinematography. Mostly what I'm trying to specialize more in is in IMAX cinematography for giant screens as well as cinematography using the celluloid format.
To be frank, I believe both film(celluloid) and digital are amazing formats equally. I just feel as though the technical expertise and differences of shooting on film is unfortunately going away. I would love to keep the format alive and as an option for current and future filmmakers, especially the IMAX film format. I don't believe anything really matches IMAX film at the moment, especially when you watch an IMAX film print projected in an IMAX theater. There's something extremely breathtaking and visceral about the format.
Also, there's definitely a difference on set when shooting on celluloid. There's more trust in the cinematographers and gaffers, as well as a sense of making sure everything is right on each take.
If you had to go back in time and start over, would you have done anything differently?
If I had to start over, I probably would have moved to Los Angeles much sooner. I would have also attended film school in my Bachelor's. I ended up studying Business Administration in both my Bachelor's and first Master's degree. I did both degrees as a plan B scenario. Though, I believe the MBA would have been enough.
Business school did teach me valuable lessons in team management, public speaking, leading teams, marketing, budgeting, and handling ethical situations. But I feel the Bachelor's took too much of my time, especially for something that was considered a plan B.
Lesson is study what you want to study, still keep a plan b, but make sure you put more time in your plan A than your plan B.
Contact Info:
Image Credit:
Rainey Zimmermann, Yotaro Okada
Suggest a story: VoyageLA is built on recommendations from the community; it's how we uncover hidden gems, so if you or someone you know deserves recognition please let us know here.